"What Lens Should I Buy Next?" – Part Three – Lens Buying Guide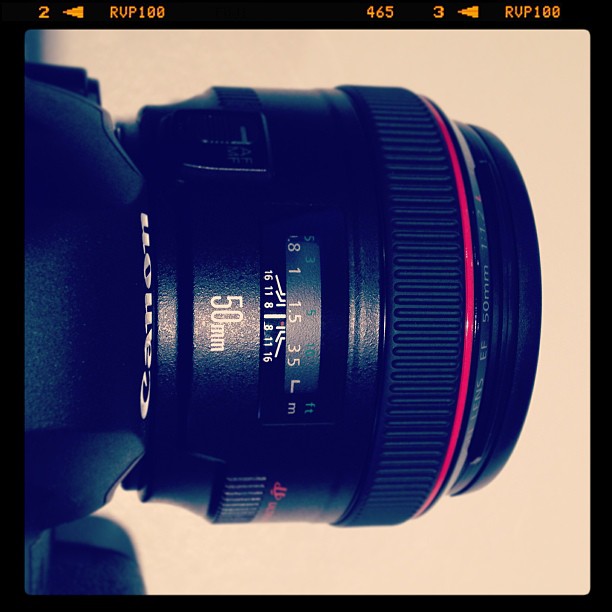 A photo taken by my phone; why not?
We're onto part three of the lens buying guide! I addressed a couple of very common lens related issues in the previous post, and now I want to talk about lenses and their ideal uses for various photographic situations. Remember, these are just guidelines. Every photographer develops their own style, and that has a lot to do with what lens they shoot with as well.
General Portraiture (Primarily Outdoors): The most commonly suggested prime focal lengths for general portraiture are the 50mm and the 85mm. I touched on this previously, but there are three versions of the 50mm for Canon (1.8, 1.4 and 1.2L) and there are two version of the 85mm (1.8 and 1.2L). When it comes to comparing the 50mm and 85mm, you're really going to want to try them both out and see what you prefer. The 85mm is a longer lens, so you do get more compression and generally a 'creamier bokeh' as people like to say. However, especially on a cropped sensor camera, you'll find it almost impossible to shoot anything indoors with an 85mm lens. So, for versatility's sake, I would normally suggest the 50mm length over the 85mm, but as I said, I strongly suggest renting them both and seeing what fits YOUR style.
When it comes to zoom lenses, the 24-70mm 2.8 lens is a popular one for portraits, but it's really only suitable for close up shots at the longer end of the lens. If you're on a really snug lens budget and you're a beginner, you might consider the 28-135mm 3.5-5.6. I normally wouldn't suggest a variable aperture lens, but this isn't a bad lens to learn photography basics with. Remember, that as your focal length extends, your maximum aperture will increase as well!
Canon EF 50mm f/1.8 II

Canon EF 50mm f/1.4

Canon EF 85mm f/1.8

Canon EF 24-70mm f/2.8L II
Newborns/Lifestyle (indoor): If you find yourself shooting a lot of indoor sessions or newborns you might want to go for something a little bit wider than a 50mm, particularly if you're on a cropped sensor. If you are shooting on a full frame camera, 50mm can be a good length, although you might find it still a bit tight for capturing rooms during lifestyle sessions. If you are leaning toward prime lenses, I would suggest a 35mm. Remember what I mentioned before; avoid doing close up portraits with a lens this wide because you'll end up distorting your subject's features in an unflattering way. You could also use a 24-70mm in these situations, but at the wide end you're not going to have as much subject separation as you would with a prime lens.
Canon EF 35mm f/2
Weddings: I do not suggest getting into weddings without some experience first. These are once in a lifetime moments and they can consists of a lot of difficult scenarios! If you are building your kit with an eye toward weddings, there are a large number of possibilities when it comes to lenses. It takes some experience to find out what's the right fit for you. I personally shoot most wedding activities with a 50mm 1.2L. However, there are times I need something longer or wider. We've talked about several lenses that are popular lenses with wedding photographers. The 50mm certainly is one, as is the 24-70mm. The 70-200mm 2.8L IS (the IS is important for weddings, IMO, because you need it in low light situations) is also a popular one. It's nice to have the reach so that you can capture moments without being extremely close to the couple. There are a couple of other great lenses to fill out a wedding photography kit.
The 100mm macro lens is one of my favorites. I actually use it for length in portraits as well as details and ring shots. You can get both an L and non-L version of this lens. I still have the non-L version and find it to be a good, sturdy lens (and almost half the cost of the L version).
Canon EF 100mm f/2.8 Macro USM Lens for Canon SLR Cameras

Canon EF 100mm f/2.8L IS USM Macro Lens for Canon Digital SLR Cameras
One of my favorite wide lenses for weddings is the 16-35mm 2.8L. This is actually my favorite zoom lens and great for receptions and getting into the crazy dancing. It's very fast to focus as well. You will get distortion with this lens, particularly on the widest end but Lightroom has a great tool to correct it if you so desire.
Canon EF 16-35mm f/2.8L II USM Ultra Wide Angle Zoom Lens
The above suggestions are based on my personal experiences and what I know about the photography communities preferences as well. Photogoraphy is definitely a subjective art so everybody has their own favorite go to lenses. That will only come with one thing – experience! So, get out there and shoot and find out what feels right to you for your personal style. Just remember to always buy equipment with a particular goal in mind. It cannot better you as a photographer if you don't understand why you're buying it.