The Longest Week
Even when you know it's coming sooner versus later, you can never fully prepare yourself for the loss of someone you adore. If you have been reading my blog for a while, you probably know that I adore my Granny, but she has been in poor health for quite some time. Tuesday evening I got a call that the hospice nurse who's been helping take care of her said it would only be a matter of days. She passed on Thursday evening, around 7 PM.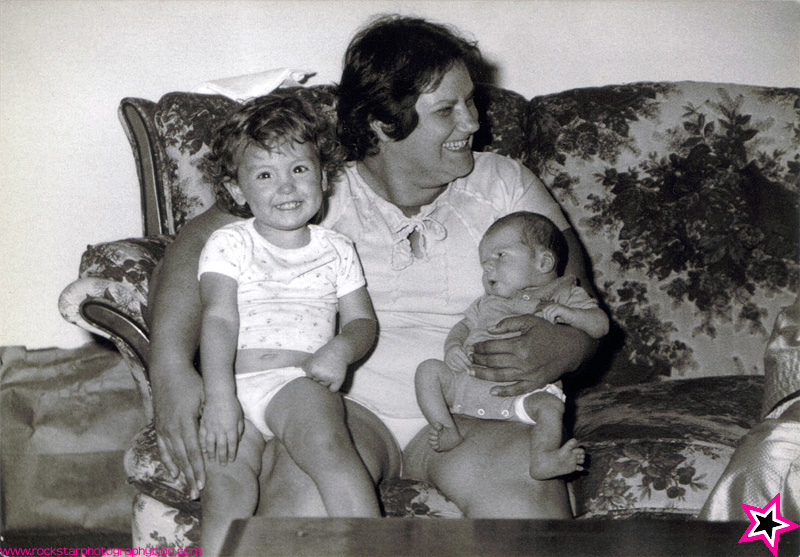 It feels like it's been the longest week of my life. Everything has moved in agonizingly slow motion. Thursday night I could hardly sleep. We got up early and Brian and I went out to Mineola to see Granny. I kissed her, and touched her face and I told her that I loved her. She told me she loved me. She couldn't say much but she could say that. Her sweet voice; her smile. I will keep it in my head for the rest of my life.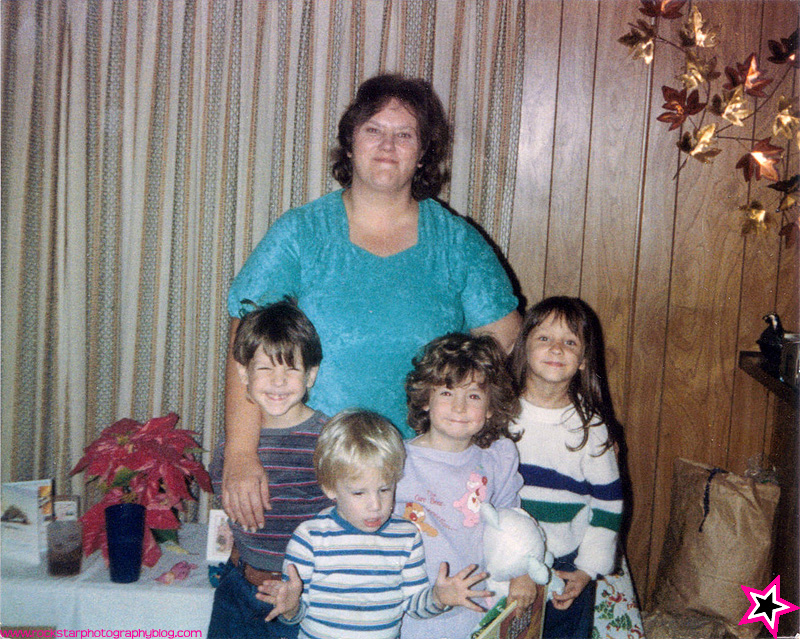 Thursday morning I woke up to a message on my phone from the hospice nurse. She said it would be that day. My car had started acting up on our way home from Mineola the day before so I was nervous to try and make the drive. I just felt stuck. It was a long day. I didn't know what to do with myself; I didn't know what to think or feel. My brother came by after work and looked at my car. He did his mechanic thing and said it was fine. He didn't want to go, it's not his way to mourn. We all deal with our pain in a different way.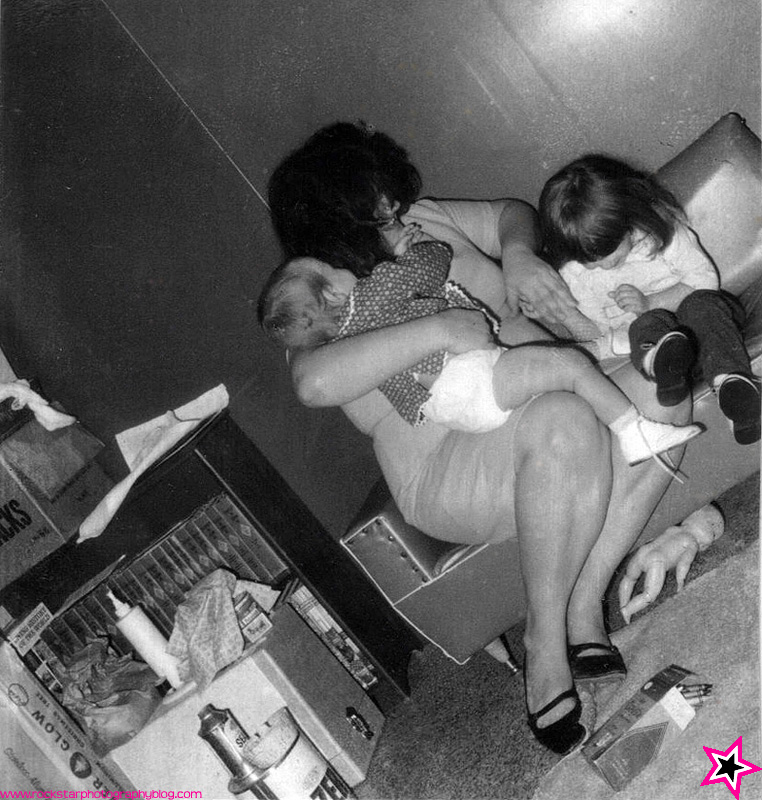 I got into my car and started to drive. I turned around and came home because I just couldn't go by myself. I called my cousins, Don and Ashley, who were on their way from Fort Worth out to Mineola. They stopped to get me on the way. They're twins, and we're only a little over 8 months apart in age. Ashley and I sat together in the backseat and held hands on our way out there. I knew that she was the one person that was closest to living in the same space I was in, at that moment in time. It was bitterly cold, which in a way seemed appropriate for the mood.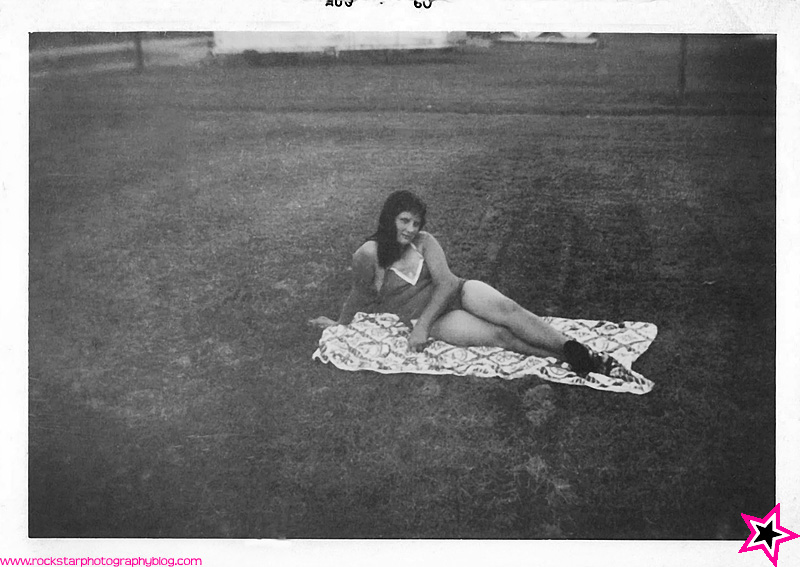 When we got to Granny's house, there were a lot of people there. Granny's sisters, Juanita and Alice, my Aunt Karen and Aunt Ella as well as my cousins and one of my Mother's cousins and her family. My Aunt Karen told us that she had passed at around seven. We went into the bedroom to see her. She was just lying there, with a peaceful look. She had gone quietly, at home, with her family surrounding her. As hard as it is to lose someone who has never been anything but perfect to me…I can't imagine a better way for her to go. She has been so happy at home. She has seen so much family, and been surrounded by love constantly.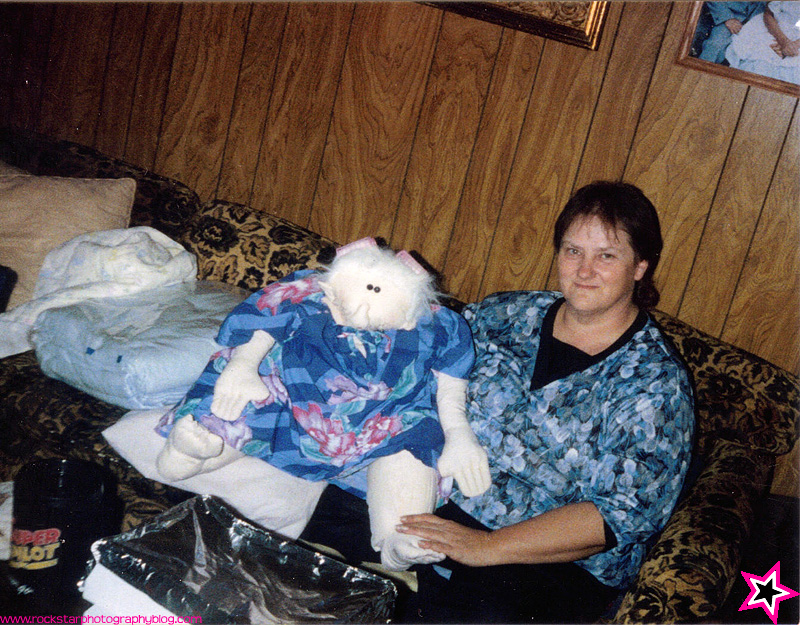 I kissed her again, and I told her I loved her. My sweet Granny.
I don't remember ever seeing my Granny speak a word of hate toward anybody.
She had an unending supply of patience with us.
She loved every silly gift we ever gave her.
She used to make the best cinnamon toast. That's all I ever wanted for breakfast.
She would pay me to dust all her knick knacks and then I'd spend it at garage sales or the flea market.
I used to pretend to be asleep longer to listen to my Granny and Papa whisper quietly while they drank their morning coffee. I'd be snuggled in the special blankets on the couch, just listening to the soft murmurs. I couldn't even make it out, but it was always comforting to me.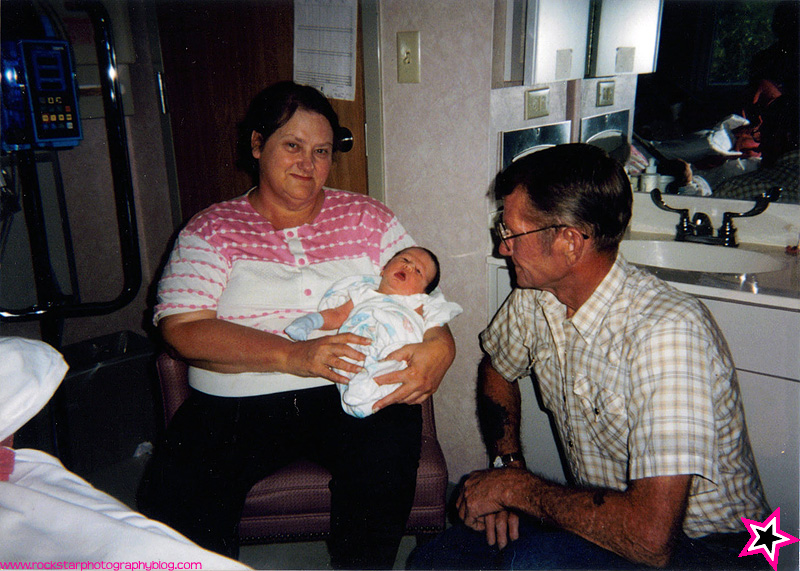 My Papa has been amazing. Through all the health issues my Granny has had to endure, he has been there taking care of her. He is a shining example of deep, unconditional love. He is an angel, he is a knight, he is a hero.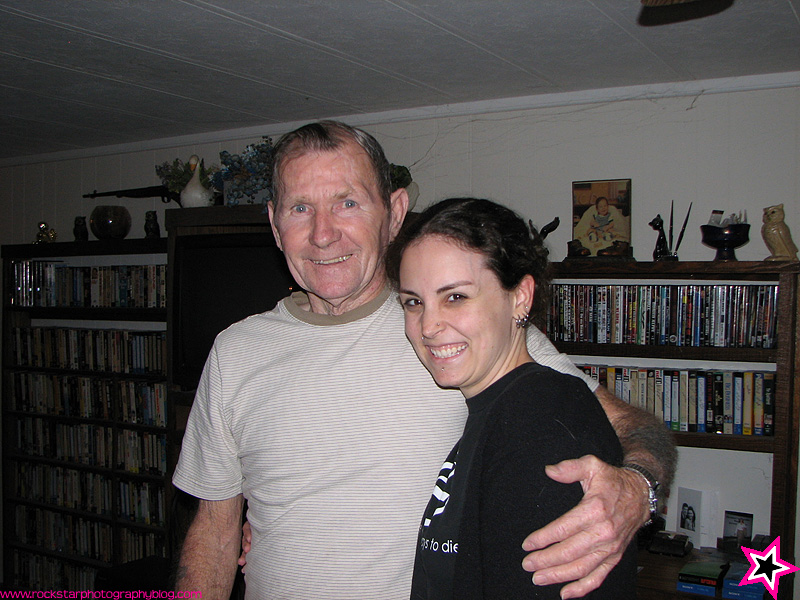 I will miss my Granny more than I could ever put into words. I am sad that our future child will never know her in person. But they will hear about how wonderful she was. They will know her through the stories and photos we share.