Win a FREE Photo Session! – Dallas Child and Baby Photography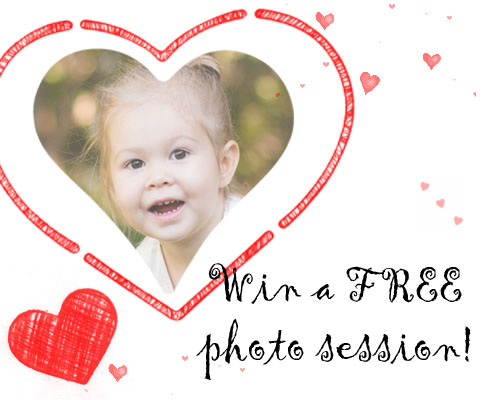 Would you like to win an awesome, totally free, prize package? All you have to do is enter a photo of your kid(s) being their adorable, funny selves on facebook page and the entry with the most votes wins this fabulous prize package:
One hour photo session.
1 8×10, 2 5×7's, 1 sheet of wallets
One full size digital file.
Facebook files of your entire session!
Not only is there a prize for the winner, but the next two runner ups ALSO get a prize. A $75 session credit for the second place winner, and a $50 session credit for the third place winner! I couldn't help but give a lot during the holiday all about love. This contest ends on February 12th at 9 PM and the winner will be announced on Valentine's Day, February 14th! So, what are you waiting for? Head on over to my facebook page and enter your favorite photo and share it with your family and friends to start racking up the votes!
Have a great weekend everybody!