What to Wear Family Maternity Session: February 2012
This month's What to Wear is inspired by a couple of things. One, I have several family maternity sessions coming up over the next few months and I am super excited about them. Second, it's hard not to be inspired by the rich reds of Valentine's Day. The trick to wearing a bold color like red, is to balance it out with neutrals like brown and cream. This is a fun and slightly fancy look for a family of three except number four! I hope you enjoy.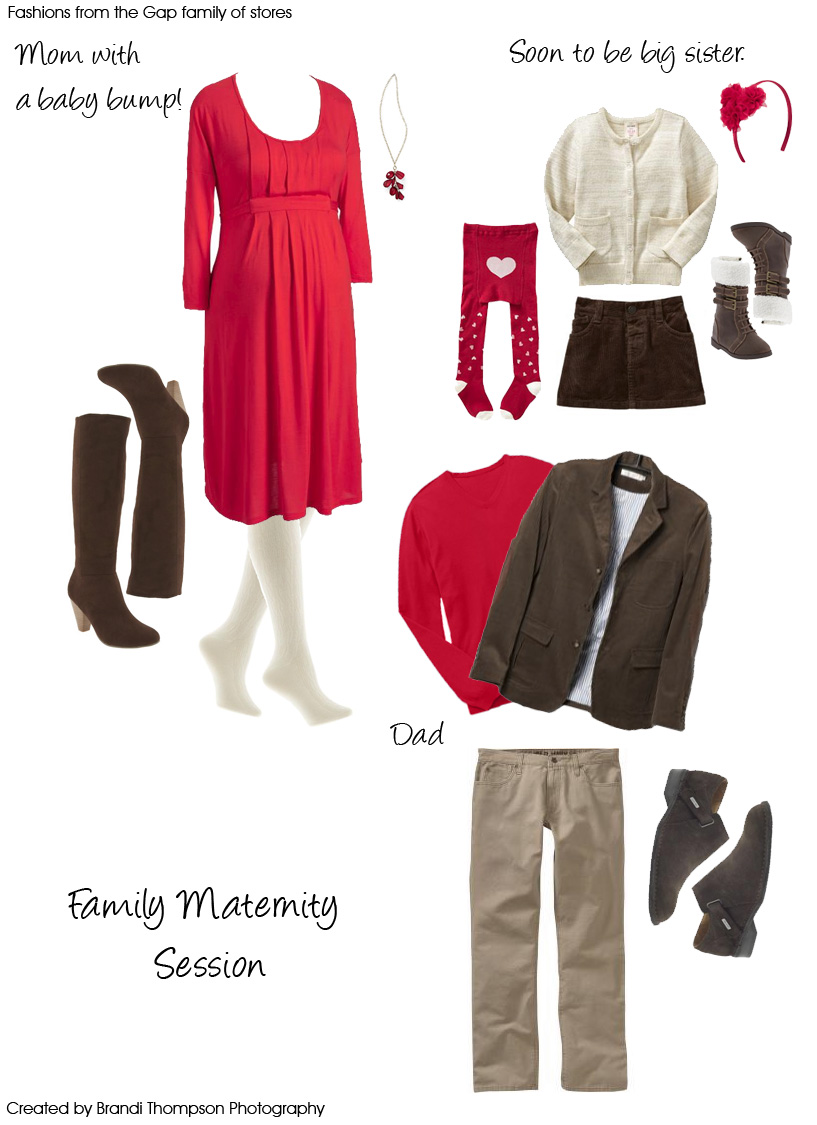 Photographers, feel free to share with your clients but please do not remove the credit. Thanks!