What to Wear – Fall Family Session – Plano Family Photographer
Maybe I was inspired by spending a week in the mountains, or maybe I'm just anxious for fall; either way, I decided it was time for a what to wear board inspired by cooler weather. I went with a simple but rich color palette of red, blue and gray. Also, as promised, we've got two boys this time for my all boy families! Ready to shop? Check out the links below.
Mom: Sweater | Jeans | Boots | Scarf
Big Brother: Shirt | Pants | Shoes
Little Brother: Sweater | Pants | Shoes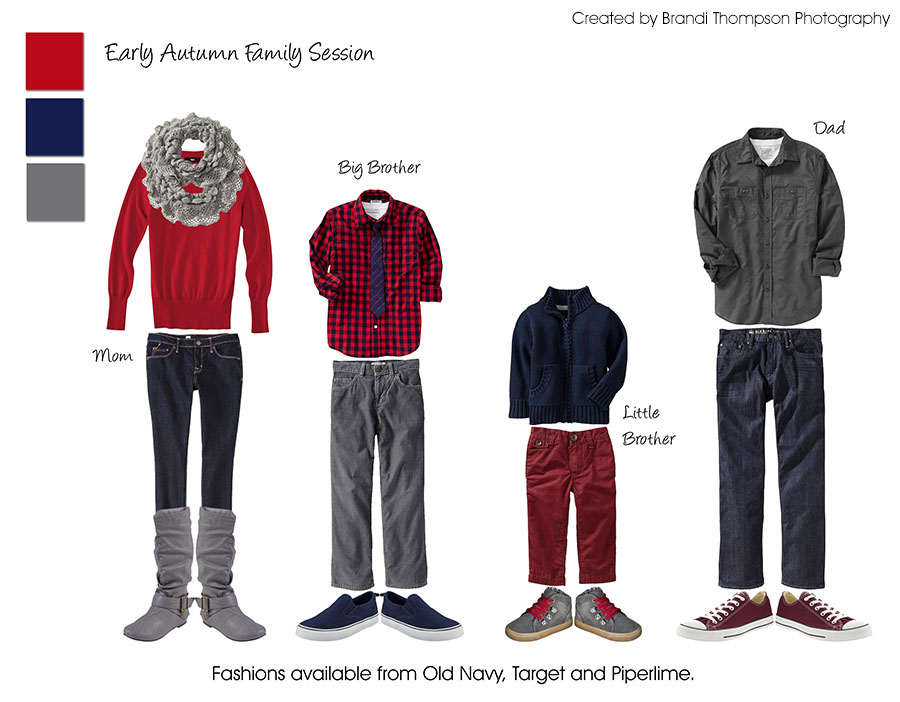 Thanks for stopping by and have a great weekend!