What to Wear – Senior Guy Clothing Inspiration – Plano Senior Photographer
In honor of all the awesome senior guys I've photographed, and the ones I have coming up soon, I wanted to do a What to Wear board for the guys out there. I went with a preppy theme this time, but don't worry, I'll have more in the future. I mixed greens and blues with neutrals like brown and cream. It's a great summer color palette. Don't forget that styling is what polishes off your outfit. Changing the sleeves on a long sleeve sweater gives it a polished, yet relaxed vibe. And, you can't forget that shoes matter, too. All of these pieces are very wearable, and can easily mix into your day to day wardrobe as well. Check out the shopping links below:
Outfit #1: Tee Shirt | Plaid Shirt | Pants | Shoes
Outfit #2: Striped Tee | Sweater | Shorts | Belt | Shoes
Outfit #3 Sweater | Pants | Shoes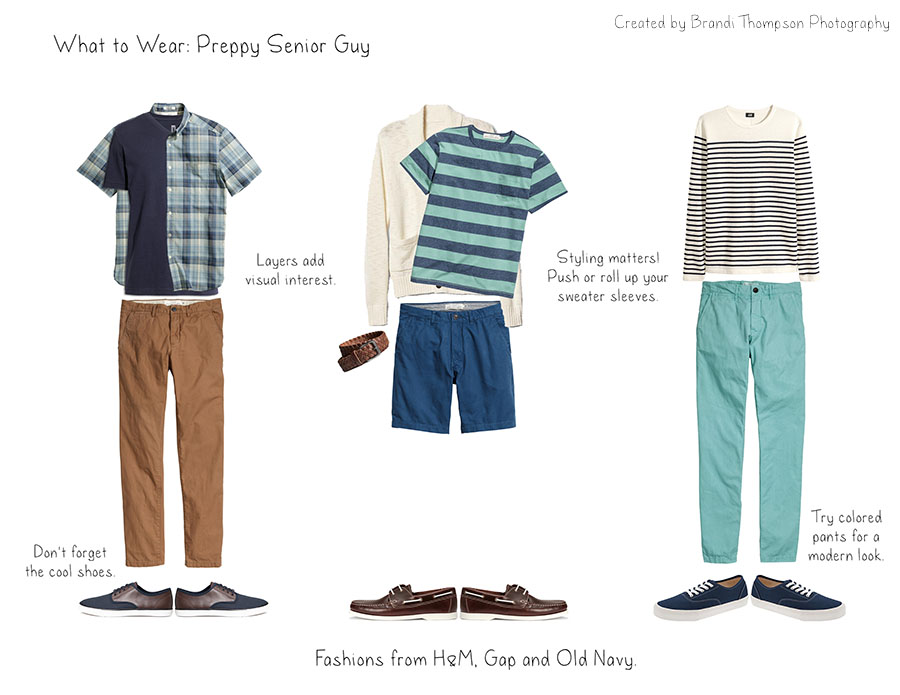 Thanks for stopping by and I hope you have a great weekend!