What to Wear: January 2014 – Create Your OWN Virtual Outfits
I've really enjoyed sharing What to Wear boards with you all, hoping that it helps inspire you find the perfect outfits for your next family session. But, this year I want to take it even further and help you better organize your outfit planning and put together virtual outfits to see how they look.
One great tool to start collecting outfit ideas is Pinterest! It's pretty likely you have a Pinterest account; and if you don't, it's super easy to sign up. Once you get an account, you can drop a handy link in your browser toolbar to easily collect images and links from around the web. What I like to do when I'm planning outfits is find a key piece I like to start my color scheme. Normally this is a kid's item since kids are generally the focus of family photos.
Once you have your color scheme (mostly) sorted out, start pinning a large variety of items that fit within your scheme. Once you can easily see these items side by side, you can start to narrow down which items you'd like to wear in your family portraits.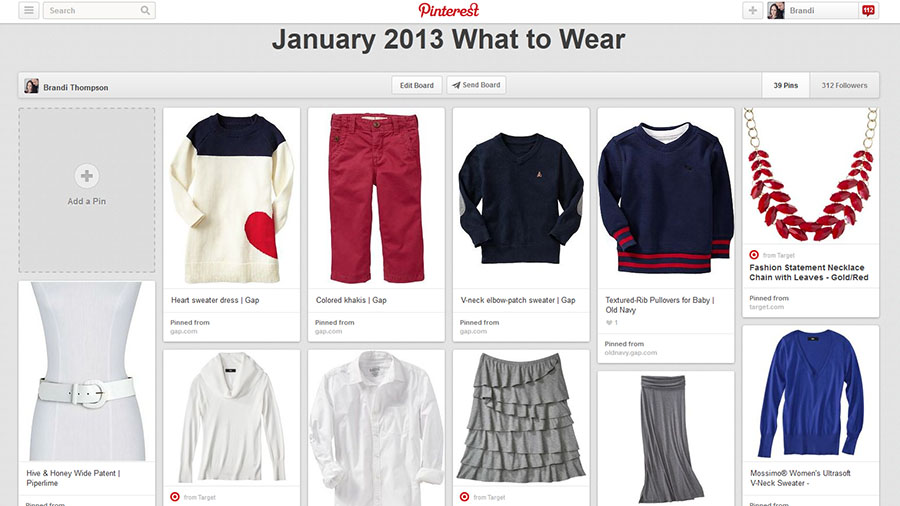 See the full board here!
After you've narrowed down your favorites, you will want to see them all together. Now, for my blog posts, I use photoshop to put together my boards. But, you can use an easy to use site called polyvore for your board. They also have a link you can throw in your browser that lets you clip your favorite items to polyvore, and then you can create a board to put together your outfits. Just click 'create' and then 'My items' on the tabs to the right. Drag your item to the white space and you're ready to assemble.
Here's a quick one I did using polyvore:

Now you've got a virtual idea of what the pieces you selected will look like all put together. If you don't like how it looks, it's easy to mix and match until you get your perfect outfits.
As always, here are your shopping links for this month's look:
Dad: Sweater | Shirt | Pants | Shoes
Big Sister: Dress | Tights | Shoes | Headband
Little Brother: Sweater | Shirt | Pants | Shoes
Mom: Sweater | Skirt | Belt | Necklace | Shoes
And here's my finished board!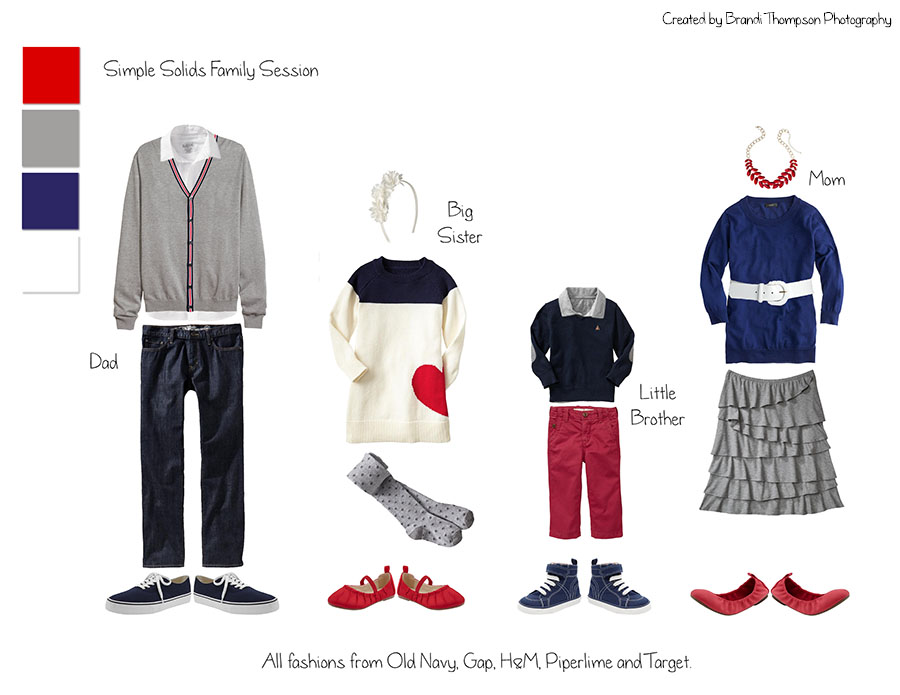 I hope you found this expanded What to Wear useful! Stay tuned for more next month.