What to Wear – Color Palette Inspiration – Plano Family Photographer
One of the hardest parts of choosing what to wear in your family photos is picking the colors you want to wear. One of the easiest things you can do is find a statement piece with a strong print and base the rest of the outfits around that item. I like to look at the toddler's or children's clothing for these items, because most families like their little ones to be the stars. That doesn't mean mom and dad should disappear though! Check out some of these looks I pulled from Old Navy's website and quickly made color palettes from.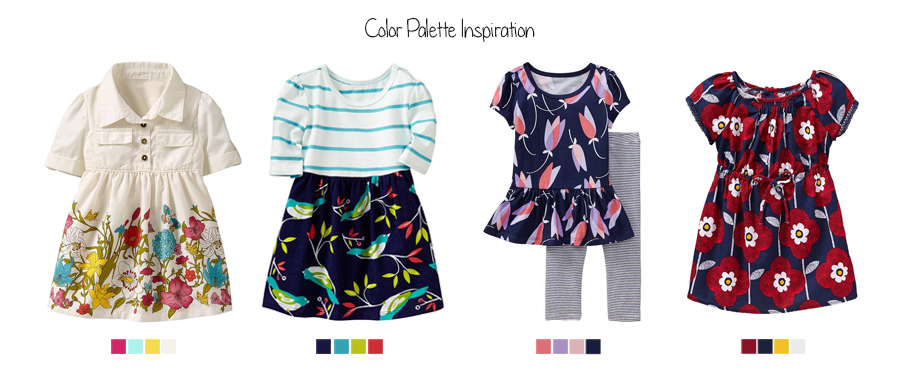 Now, I just made my color palettes using Photoshop, however, you can also try uploading an image of your selected feature outfit, and have a color scheme auto generated for you at a site like Pictaculous. Here's an example of what they gave me for one of the above looks: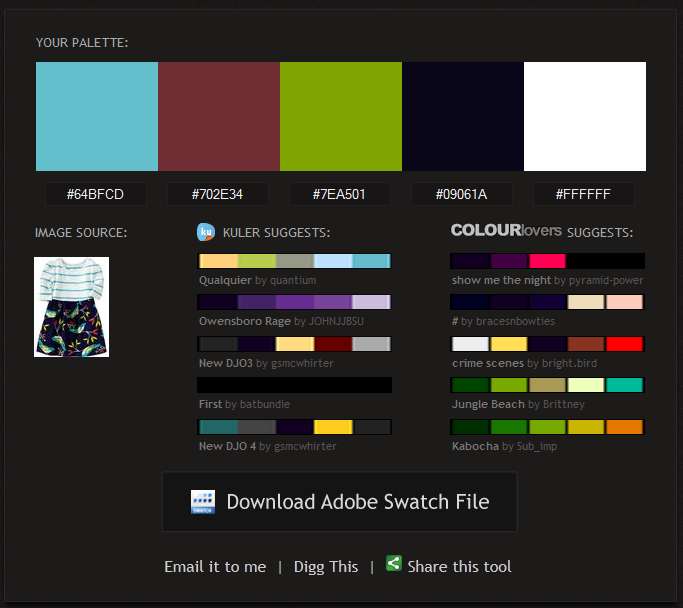 From here, you can easily work with 3-5 colors to create a harmonious family look that's modern and not matchy-matchy. Below you'll see my finished What to Wear board for February. I am so ready for spring, what about you??
Mom: Shirt | Sweater | Pants | Necklace | Shoes
Big Brother: Shirt | Jacket | Pants | Shoes
Baby Sister: Dress | Tights | Clips | Boots
Dad: Shirt | Jeans | Tie | Shoes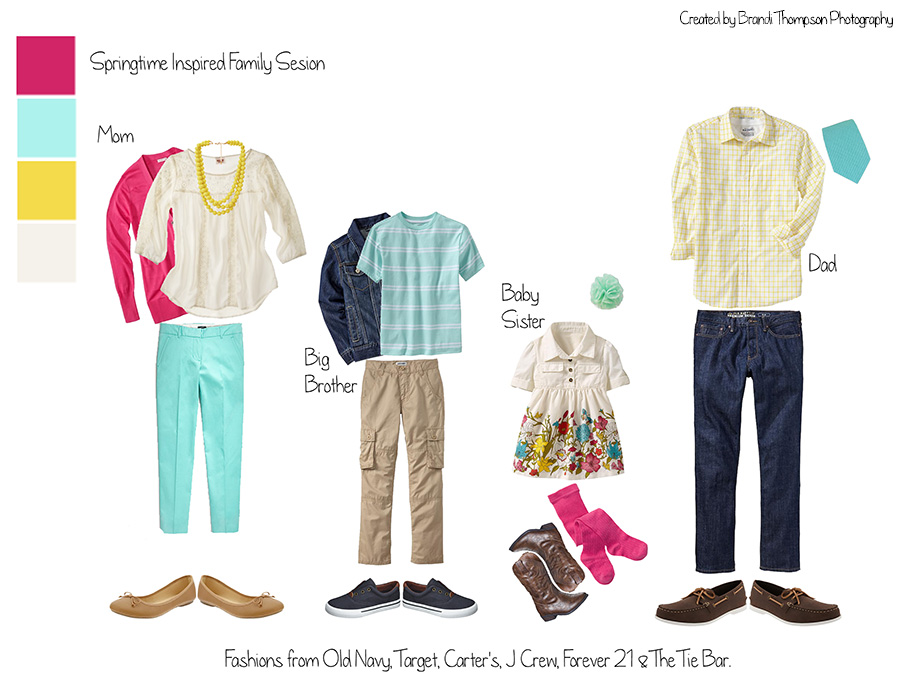 Thanks for stopping by and have a great weekend.