What to Wear – Classic Fall Family Session
Whew, hello September! Between visiting family, my birthday and trying to keep up on work the ole blog is falling behind (for me, anyway). But I've got lots to start catching up on this week! First, I'm going to start with one of the fall looks for this month's What to Wear. I'll be posting another one very soon. Yep, you're getting a double dose this month. This time I've got a nice, classic, relaxed family fall look for you. I started with some warm tones in brown, mustard and rust and added some dark blue for a little contrast. You can never go wrong with cozy sweaters and boots for a fall family session!
Where to get the looks:
Mom: Sweater | Jeans (Cheaper ones HERE) | Boots | Necklace
Baby Sister: Sweater | Pants | Boots | Headband
Big Brother: Sweater | Pants | Shoes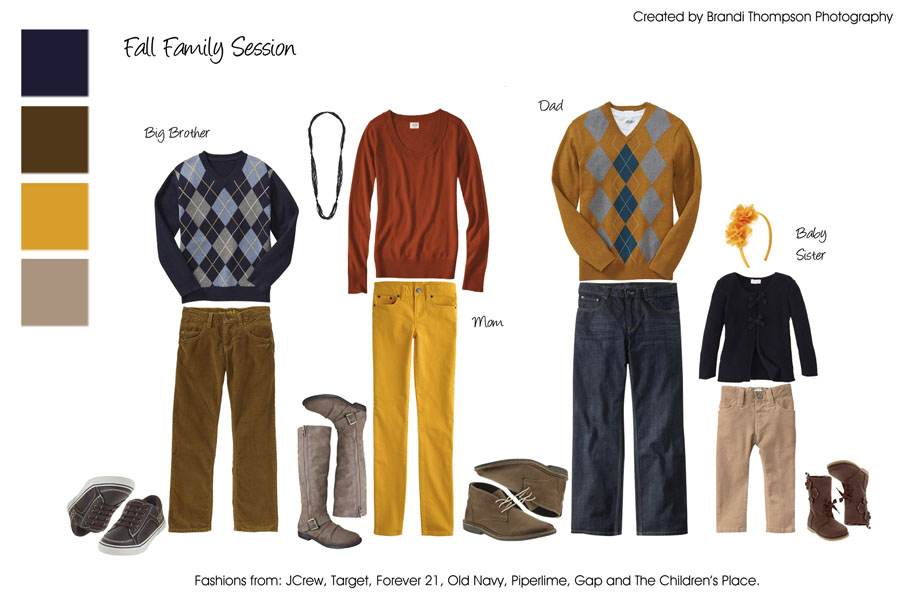 Stay tuned for another What to Wear post coming soon, as well as some great sessions!