What to Wear: Rockstar Glam Family Session – October 2012
I kind of expanded this idea based upon the kids only 'Rockstar' outfits I posted a couple of months back. Last month I shared a warm, classic family look and this time I'm sharing a fun, edgy look that's still comfortable. The denim mixed in with some sparkle and edge keeps it from being too over the top while giving you a unique look. This would be a great look to wear to the Deep Ellum mini sessions! I still have a couple of spots left.
Where to buy:
Mom: Jeans | Dress | Boots
Big Sister: Skirt | Vest | Shirt
Dad: Jeans | Long Sleeve Shirt | Tee Shirt
Little Brother: Shirt | Jeans | Boots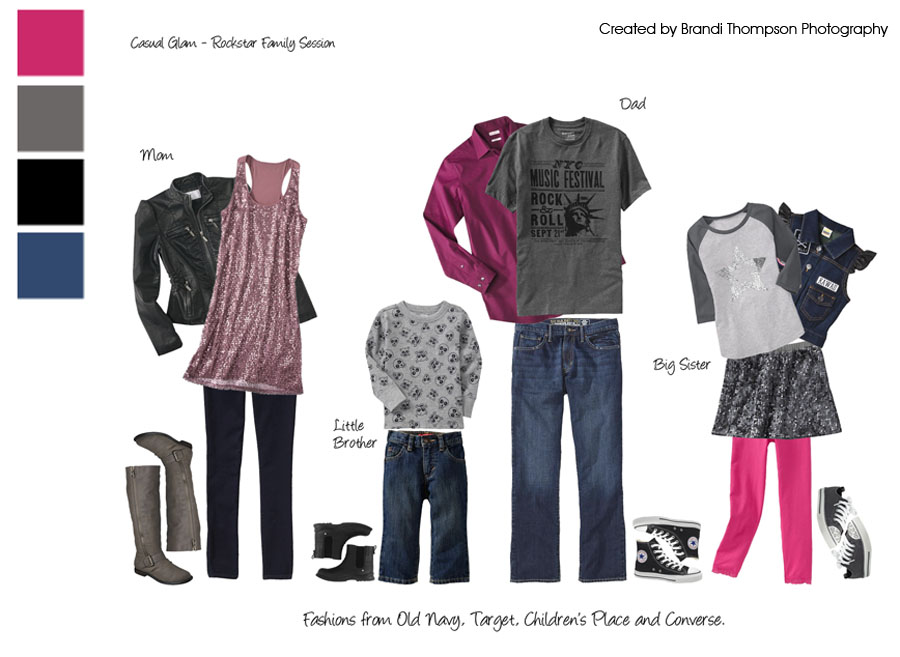 Thanks for stopping by and I hope you all have a great weekend!