What to Wear – Children's Holiday Mini Sessions – Plano Photographer
This week is really flying by! Here's a SECOND What to Wear board for this week. This time it's all about dressing your cutie pies for the upcoming holiday mini sessions. I've got three different color schemes for you that will all work with the adorable holiday set I've got planned. I hope this helps get you inspired. Remember, I always welcome my clients email or texting me their outfit choices for help and feedback.
Shopping links below!
Blues & Greens: Plaid Shirt | Jeans | Slip On Shoes | Green Sweater | Blue Cords | Green Shoes
Cream & Tan Neutrals: Cream Dress | Brown Boots | Headband | Brown Sweater | White Pants | Brown Shoes
Classic Reds: Red Dress | White Sweater | Black Tights | Big Girl Shoes | Plaid Dress | Ivory Tights | Baby Girl Shoes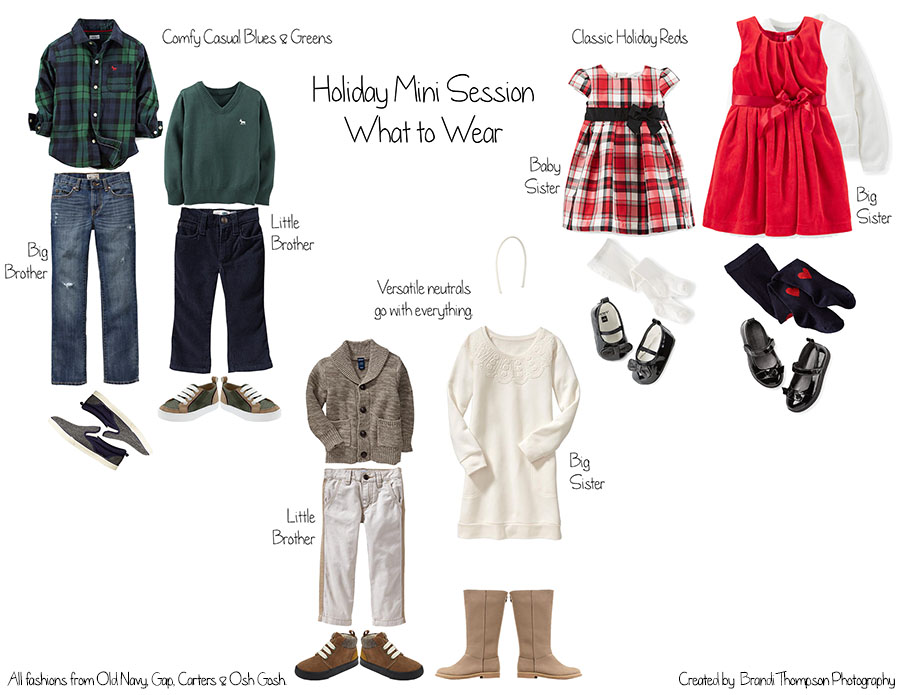 Happy Wednesday all. I'll have a family themed What to Wear board up for you on Friday, so be sure to come check it out.