What to Wear to Your Senior Photo Session – Rock and Roll Edge
Happy fall everybody! I'm so excited it's finally here; my favorite season of the year. This rocker chick senior session what to wear board is perfect for fall! I'm a rock and roll chick at heart so this was lots of fun for me to make. I combined lots of textures, as I love to do, and some bold details that are perfect for eye catching details. Ready to shop? Links below!
Look One: Green Lace Dress | Hat | Necklaces | Floral Booties | Rings
Look Two: Blue Shirt | Studded Jeans | White Leather Jacket | Triangle Earrings | Rings | Pumps
Look Three: Pants | Red Plaid Shirt | White Hat | Red Shoes | Bracelets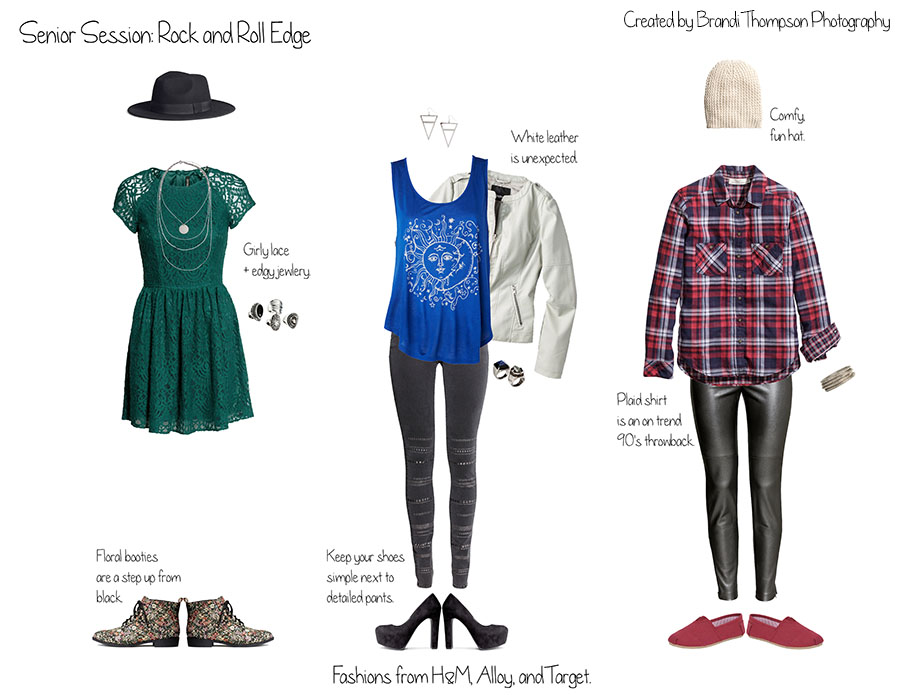 Thanks for stopping by and come back later this week for more What to Wear boards.