Welcome Fall Family What to Wear – Plano Family Photographer
I always get a little giddy on the first of September, because I know that fall is just around the corner. Those in cooler climates are probably already seeing signs of it pop up. We're still swimming in Texas, but we're all ready for fall! I'm ready to wear some sweaters. I went with a little bit of a boho/rustic vibe for September's welcome fall inspiration board. The yellow, tan and greens are the perfect compliment to when the leaves are just starting to change!
Here are your shopping links for this month:
Mom: Dress | Boots | Hat | Bracelet
Brother: Shirt | Pants | Shoes
Sister: Dress | Tights | Boots | Scarf
Dad: Shirt | Sweater | Pants | Shoes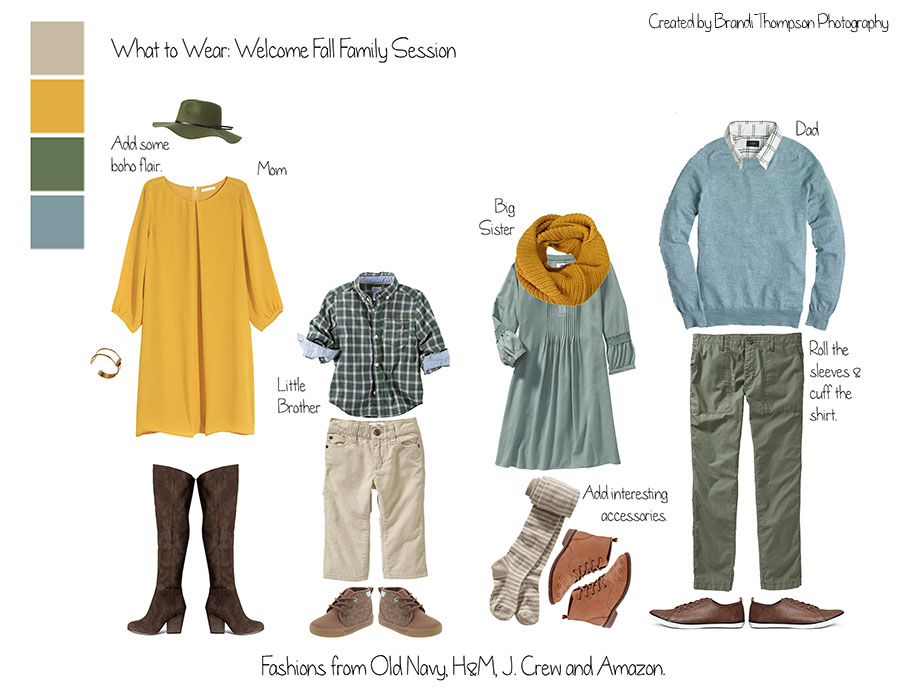 Thanks for stopping by and have a fantastic weekend!