Tracy's Cakes – Lewisville wedding cakes and more!
Let me ask you a very serious question.
Do you like.. cake?
Of course you do! What's better than great cake? Great cake made by super nice, fun people! I got to experience just that when I went to visit Tracy's Cakes in downtown Lewisville. When I first stepped into the shop, I knew I was in the right place because it was PINK! I had such a great time hanging out with Tracy and her girls. I also had a great time eating some of her delicious cheesecake. If you're looking for a fun, down to Earth person to make your wedding cake – or if you just need something delicious to eat (and don't we all??), go over to Tracy's Cakes and she'll hook you up with something awesome.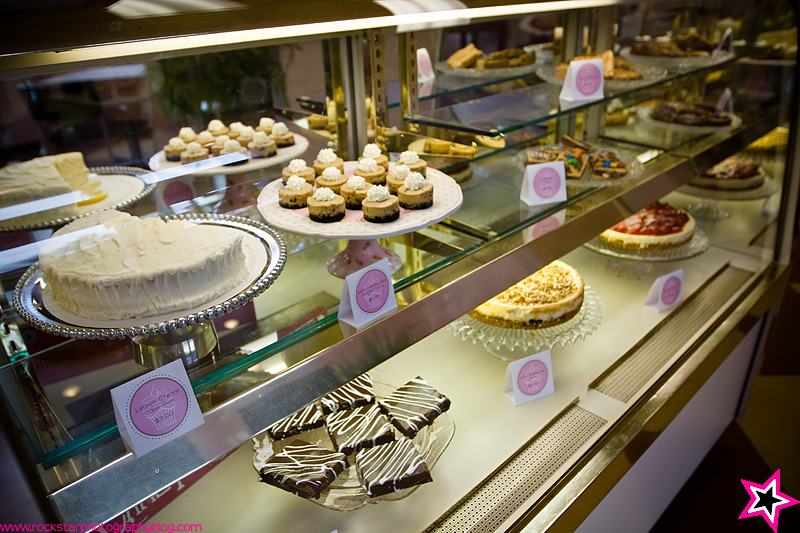 Yum!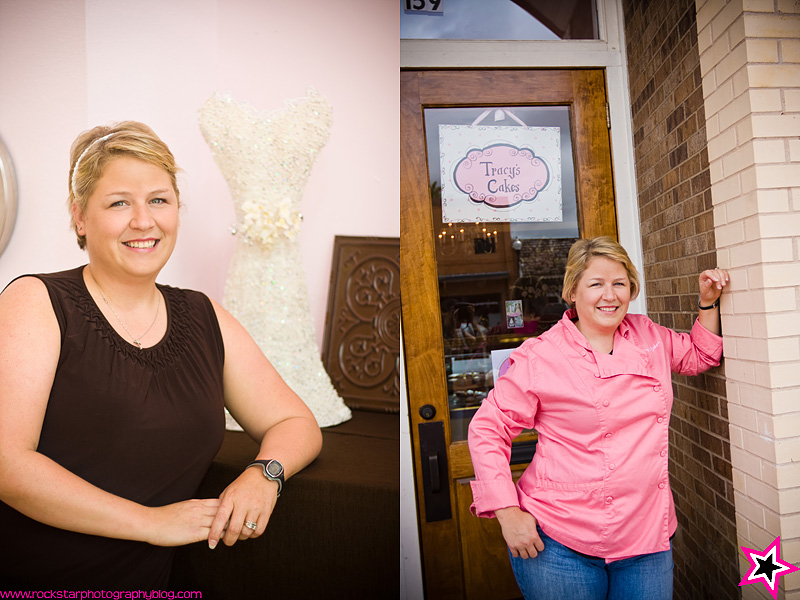 Here's Tracy. She even has a sweet pink chef's coat.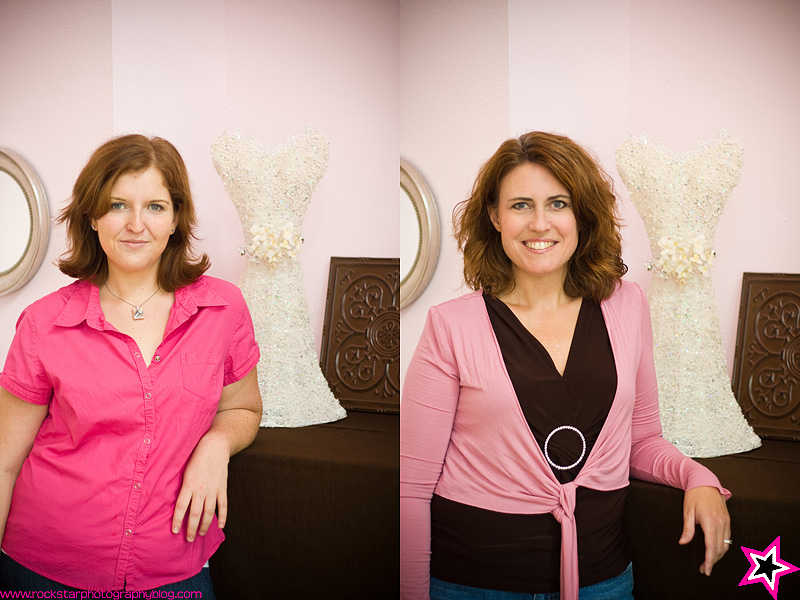 Two of Tracy's wonderful staff. There is actually one more cutie patootie on the team, but due to some privacy concerns, she'll be our mysterious one. 😉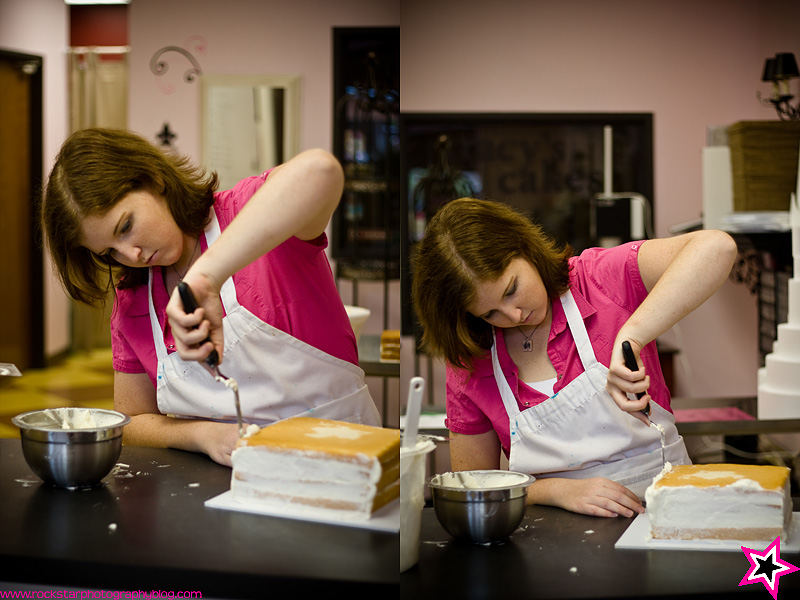 It was pretty exciting to see some live, in action cake making. I love Food Network, especially shows like Challenge – which often center on cakes.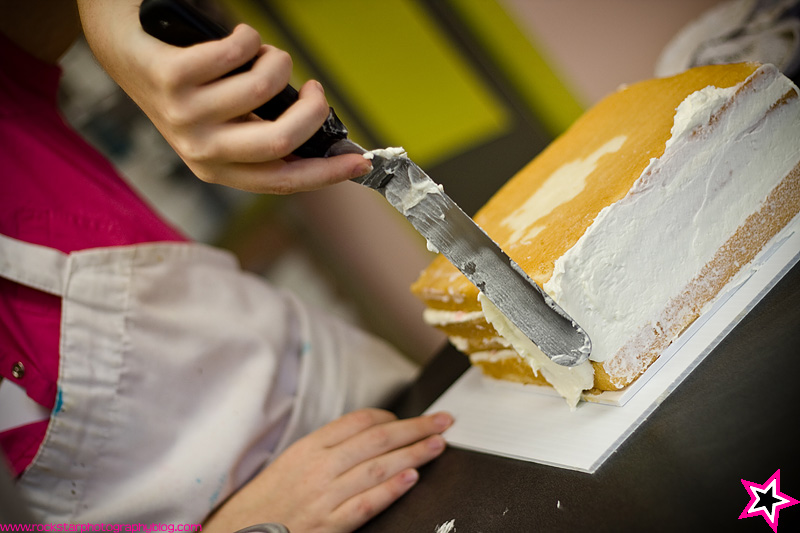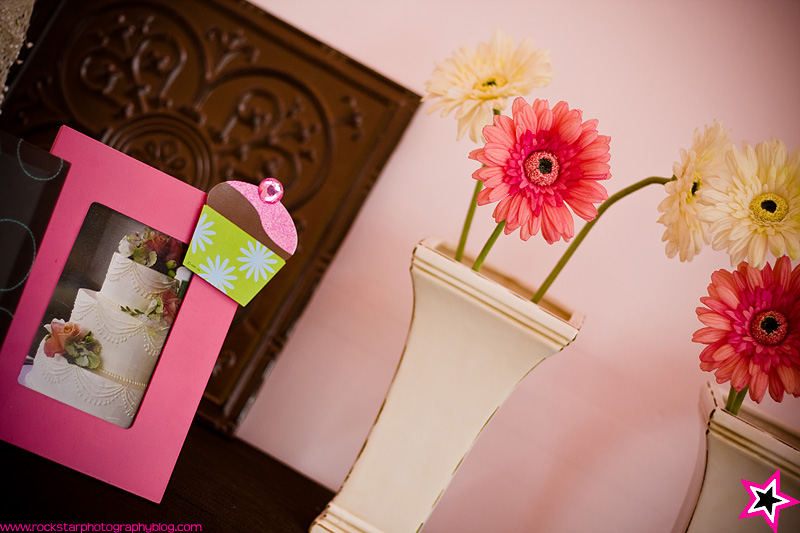 Some fun details in Tracy's shop.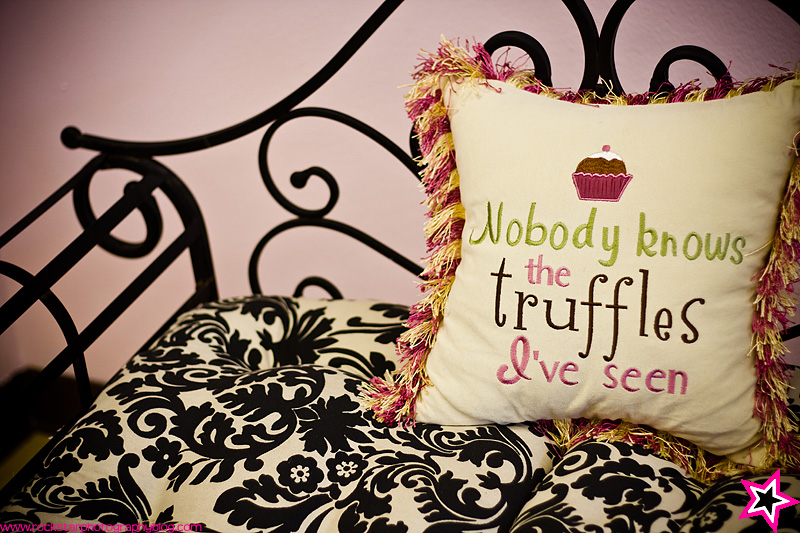 I can never pass up a good play on words.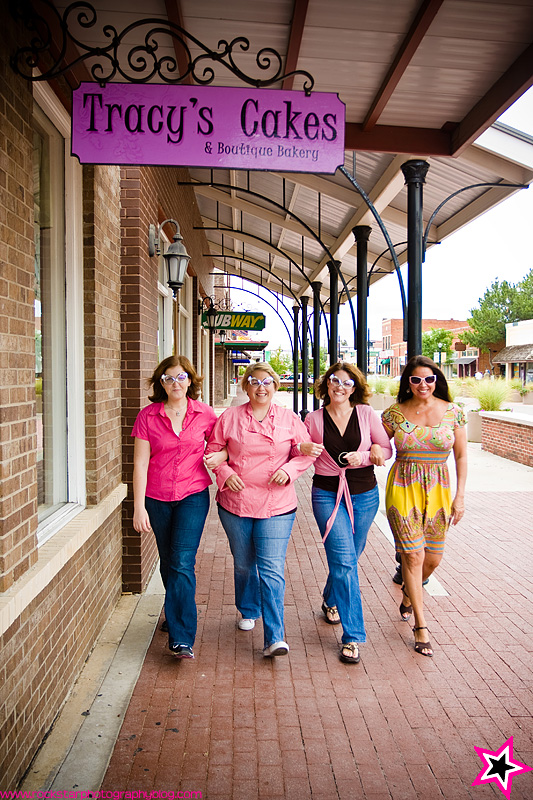 I told you they were fun! This is my type of crowd.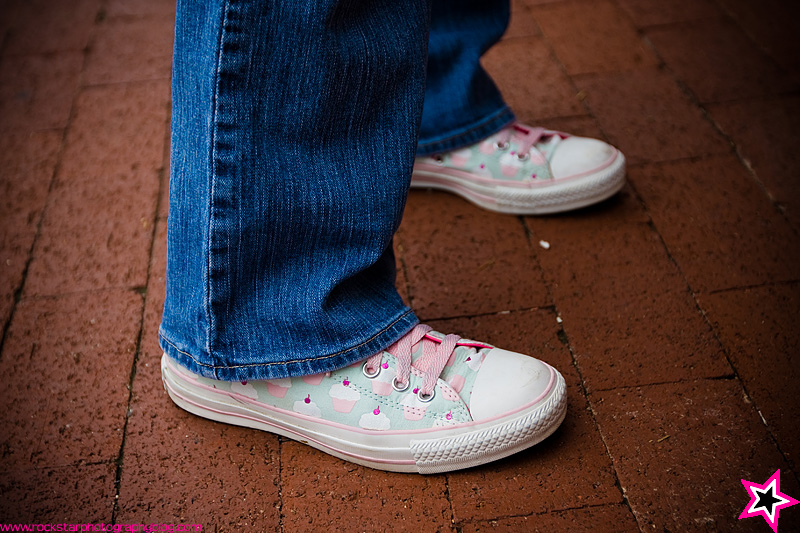 You can tell a girl loves her work when she wears it on her SHOES!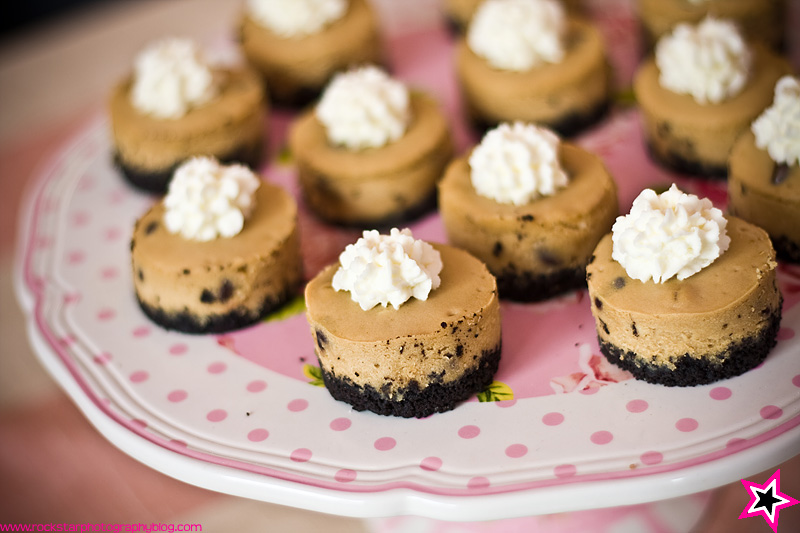 Please refrain from licking the monitor.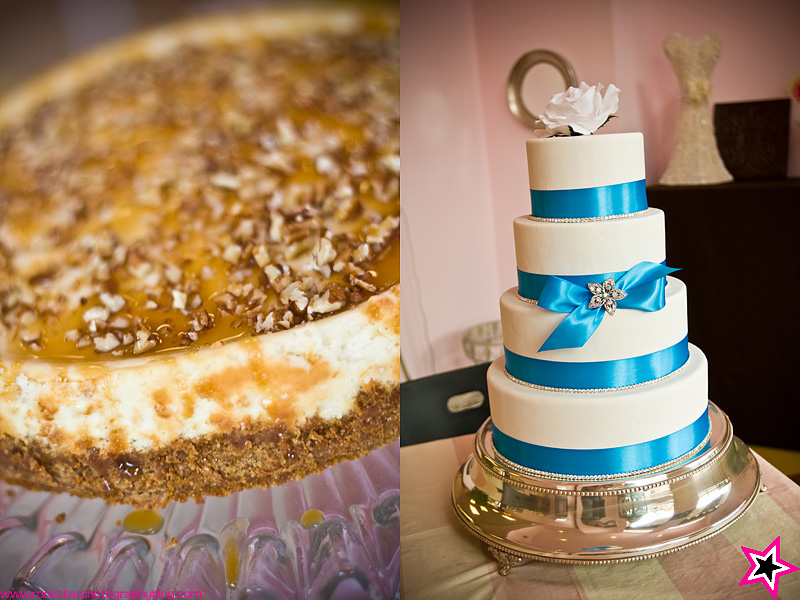 A delicious cheesecake and a sample wedding cake. Tracy has books full of her great designs in the shop as well!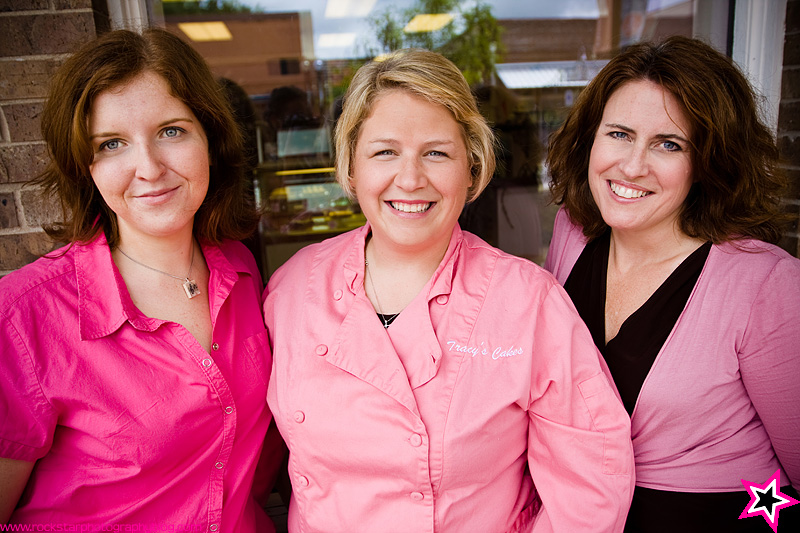 One more shot of the girls in closing.

It's always great to meet a kindred spirit that has as much passion for what they do as you do! Happy Sunday, all.