Summer Maternity What to Wear – Plano Maternity Photographer
Summer is definitely in full swing! I was inspired to create a fun, casual and comfortable maternity what to wear board for all my summertime expecting mamas. I fell in love with this beautiful printed dress and thought it was perfect to base my color scheme around. Using an softer off white brings it a more casual feel over a bright white. There are still those fun textures added in for visual interest as well. Details can really bring your outfits together.
If you're in love with these looks, here are your shopping links.
Dad: Tee Shirt | Green Pant | Sneakers
Mom: Patterned Dress | Necklace | Bracelet | Yellow Sandals
Mom: Blouse | Skirt | Necklace | Gold Flats
Dad: Shirt | Jeans | Brown Sneakers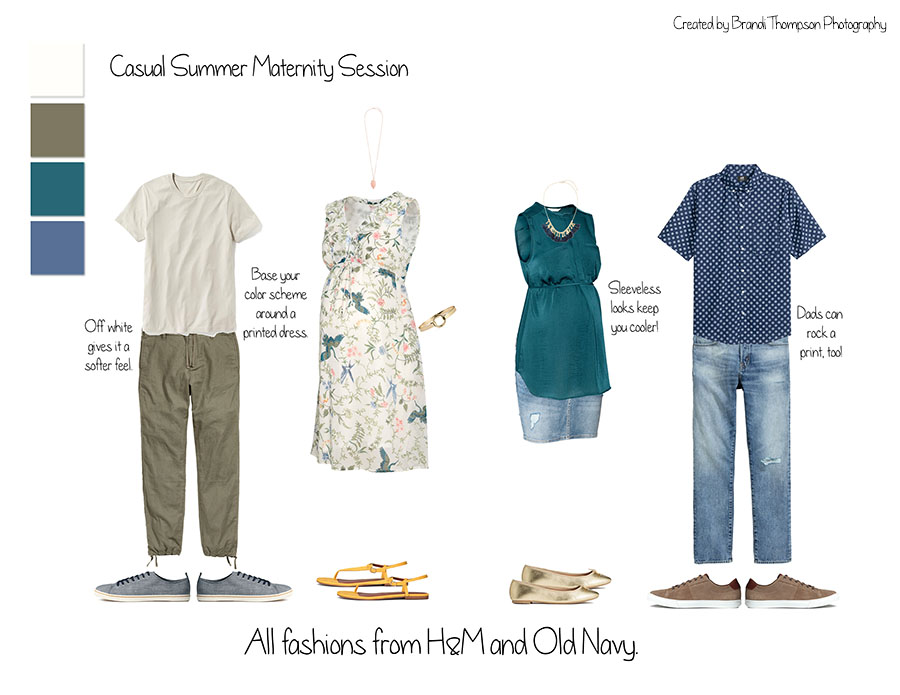 Thanks for stopping by and I hope you enjoyed today's What to Wear board. If you're expecting a new little one and you're interested in maternity photos, I recommend taking them between weeks 32 and 35 of your pregnancy. Make sure you book in advance to ensure that I have a spot for your on my calendar. I also offer exclusive customizable belly to baby packages available. If you want to know more, just drop me a line.