October's All Aboard 3rd Birthday
Hey friends! Long time, no blog. I've been slacking in a bad way. I have so many posts I'd love to get up for you guys, but I just haven't had the chance. I promise I will remedy that soon. But, for now I wanted to finally share October's train themed 3rd birthday party. Before I get to the photos, I'd like to talk a little about October and how the party came about.
October is a unique kid. He isn't like the average three year old in many ways. He has strong delays across the board, both physical and speech. He is a very loving, funny little guy, but he doesn't approach the world like a lot of people. He doesn't care about things like opening presents or hitting pinatas. He can't physically master many of the things other children his age can. He doesn't express many opinions or strong likes or dislikes. However, he has showed us that he enjoys Thomas the train and he loves riding on anything that's in motion.
It was very important to me that I had a birthday party I knew that October would enjoy. It's easy enough to make it a party that other children of average abilities would enjoy, but I think any parent, especially a parent of a child who has challenges, can relate to wanting your specific child to have a good time. I came up with the idea of hiring a trackless train for his party. I knew he would enjoy riding in that. I planned on originally having the party at a park, but I ended up finding out that apparently parks frown upon trackless trains for fear of destroying their grass. I called so many places, I had FRIENDS asking for me, looking for places that would even allow a trackless train. I kept trying to tell myself it didn't matter, but I couldn't convince myself. Out of all of the things we've already had to go through, and all of our regular therapy and doctor appointments.. I just felt so strongly that my son deserved a party that he would enjoy.
I ended up emailing the city of Plano asking if there was anything that could be done to help. I just wanted a train for an hour. I didn't even care where at this point. Amazingly, the people of the city of Plano took it upon themselves to find a solution. My email was sent to several departments, and ended up with the Plano Fire Department. They reached out to me and the chief at fire station #1 offered to have me use their building to throw the party. I am not going to lie, I actually cried with relief after that phone call. These people didn't have to do anything to help me or my son. It's 'just' a birthday party. But, they made it happen for us and everything worked out perfectly. October DID love the train, just as much as I hoped he would. All of the children did. There really are not words that I can use to describe my thankfulness to the City of Plano and the Plano Fire Department. It is proof to me, in sometimes trying times, that there are a lot of wonderful people in the world.
And, now that I'm done being all mushy and stuff – here are some of the photos from October's party.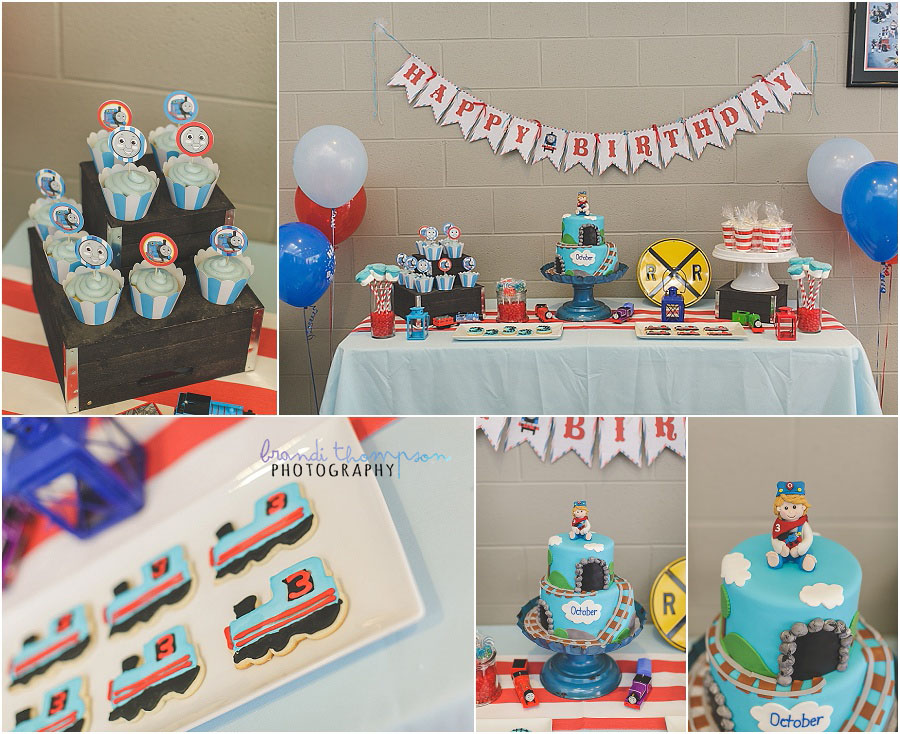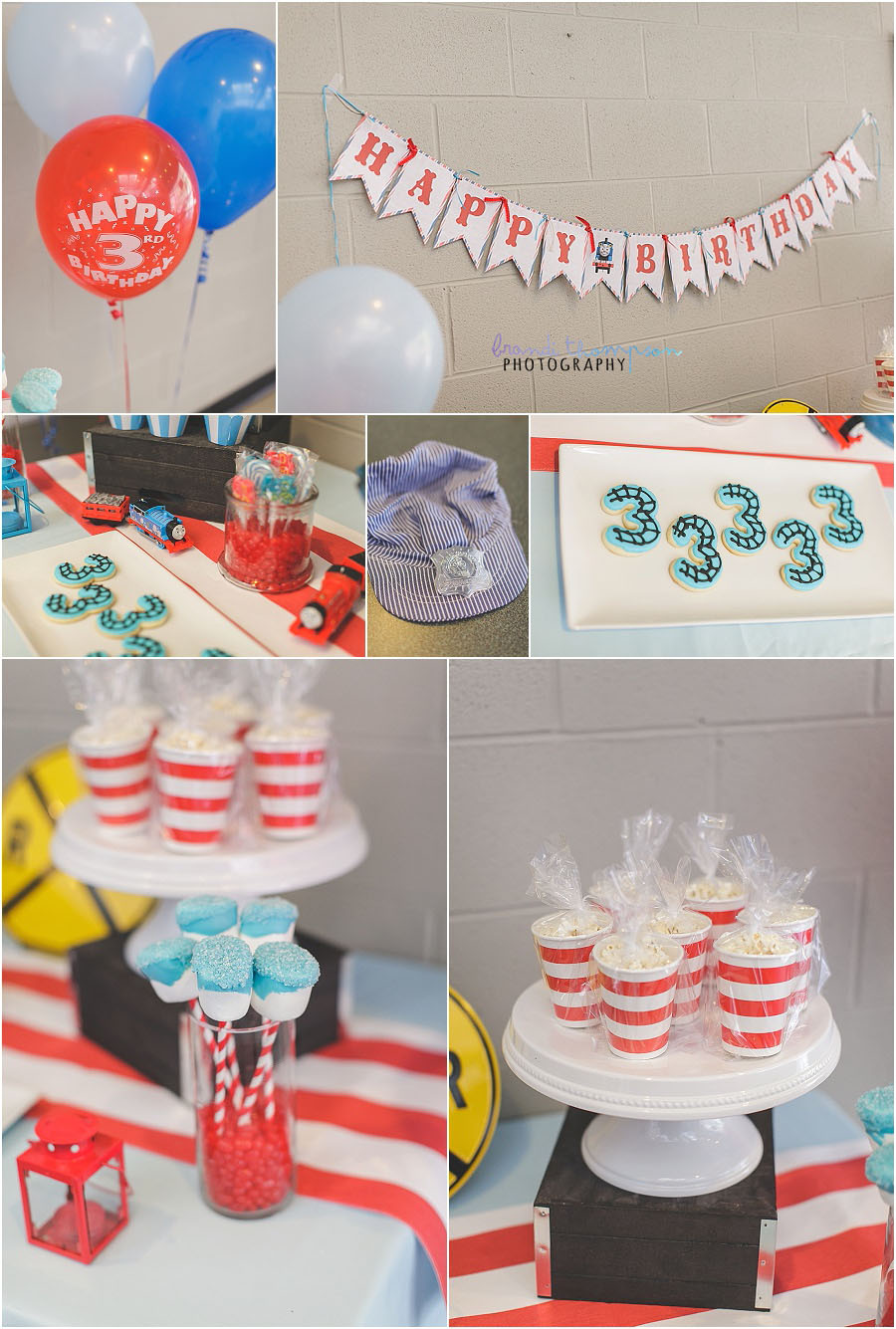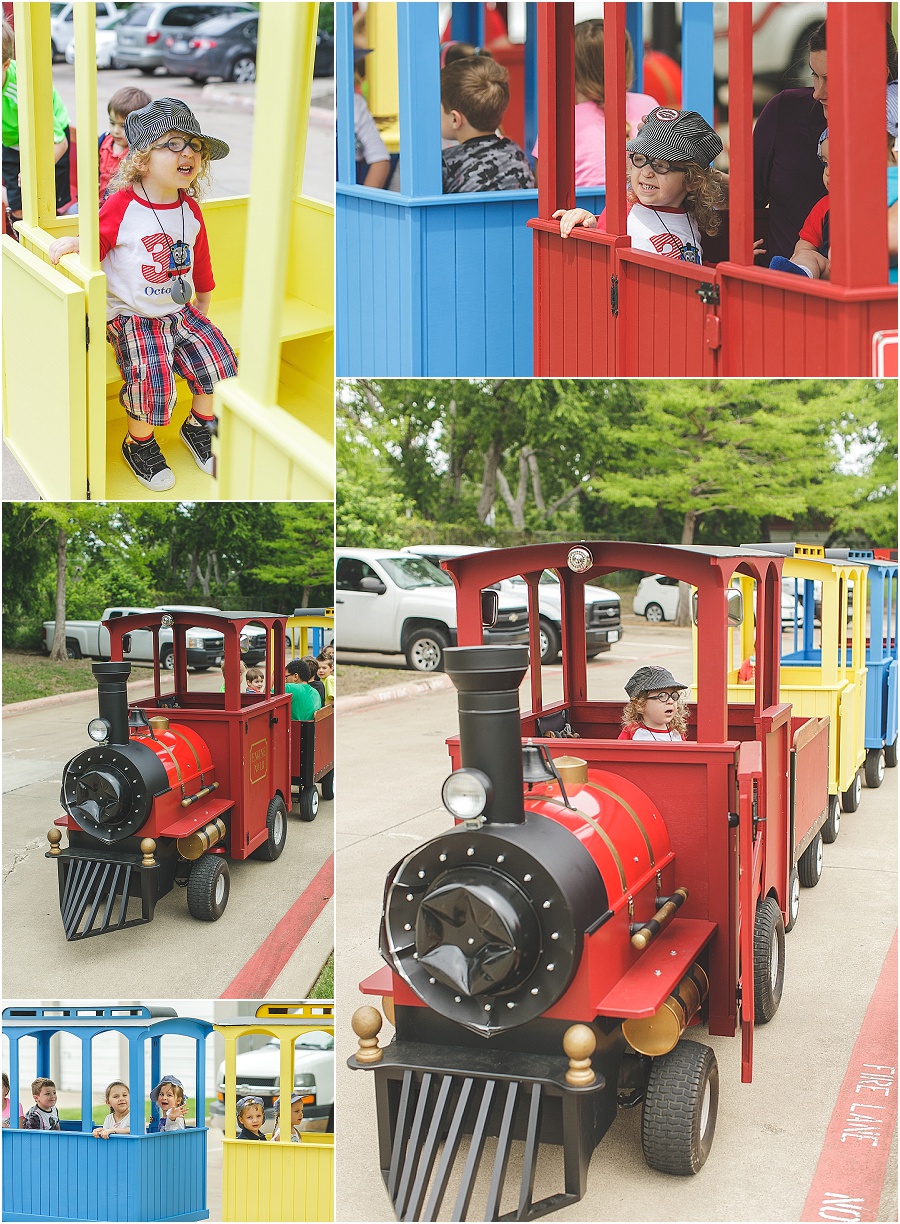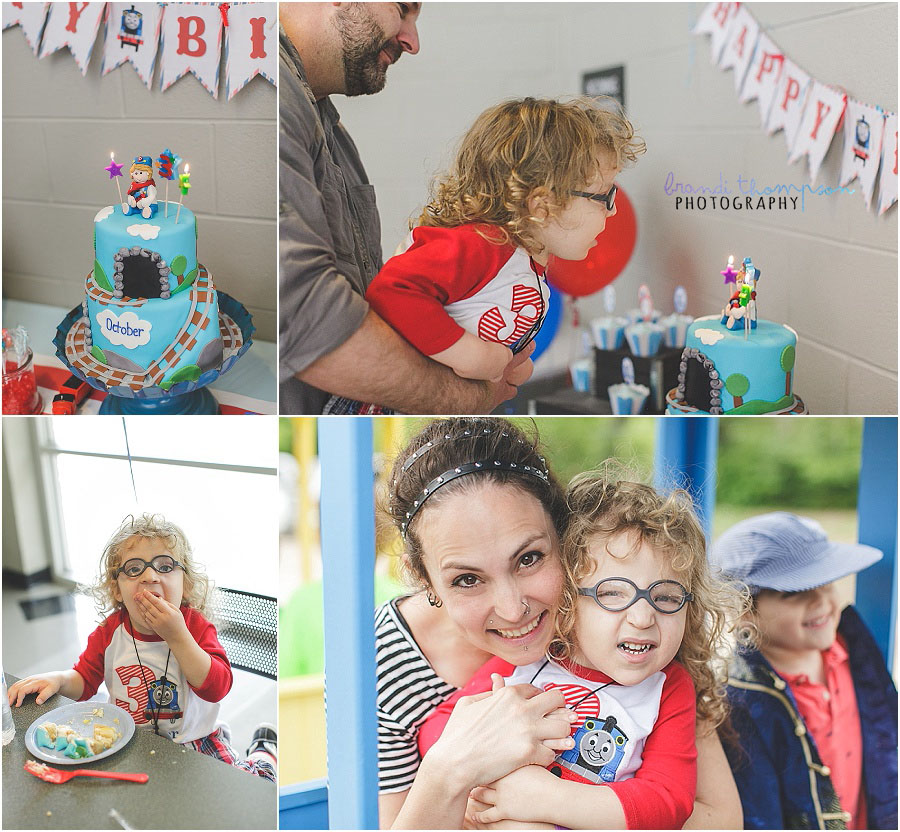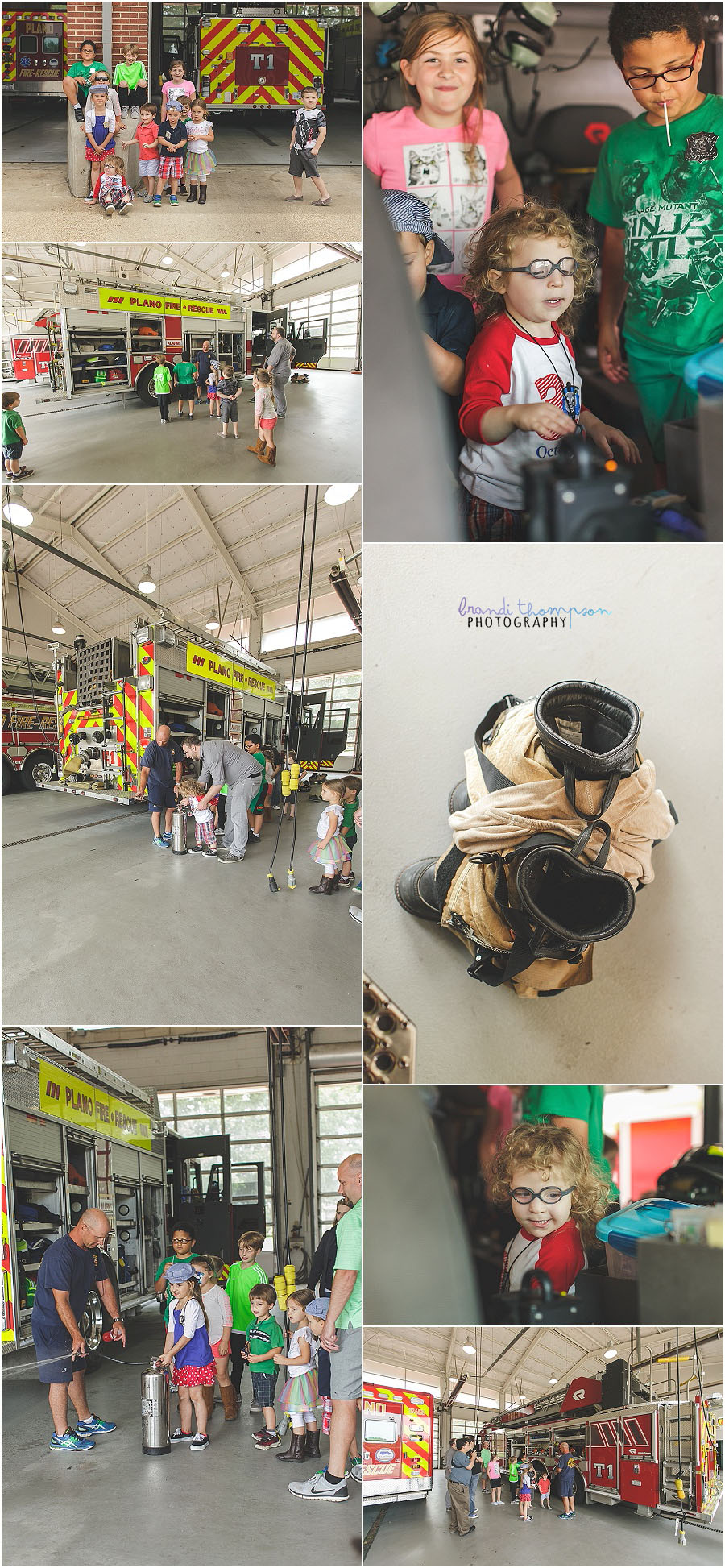 Cake: Reverie Bakeshop | Richardson
Cake Topper: Hand Crafted Critters by Carly
Train: All Aboard DFW
Birthday Shirt: Perry Winkle's Embroidery and Design
Cookies, marshmallow pops, cupcakes and banner all made by me. If you have any questions about where I bought any particular item, I'm happy to share. Thanks for stopping by!