Spring What to Wear – Plano Family Photographer
Note: I am currently on maternity leave. This blog post has been queued up in advance. Please excuse any delays in communications! Thank you.
For this spring time What to Wear board, I wanted outfits that were fun and colorful but very easy to put together. Greens, blues and purples call to mind the fresh colors of our slow to arrive spring season!
To buy these items, check out the following links:
Mom: Shirt | Shorts | Shoes | Necklace
Big Sister: Dress | Shoes | Headband
Little Brother: Shirt | Shorts | Shoes
If you have an idea or need some inspiration for a session we have coming up, drop me a line or post on my Facebook page. I'd love to create a What to Wear board with you mind to share with my blog readers!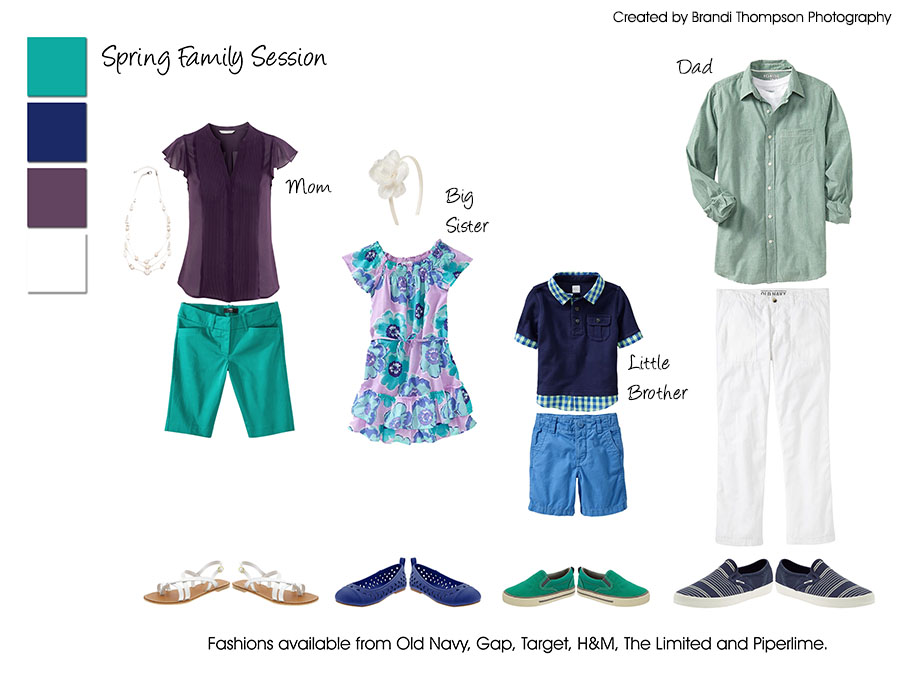 I hope everybody has a great weekend!