Seven Tips for Your Cake Smash!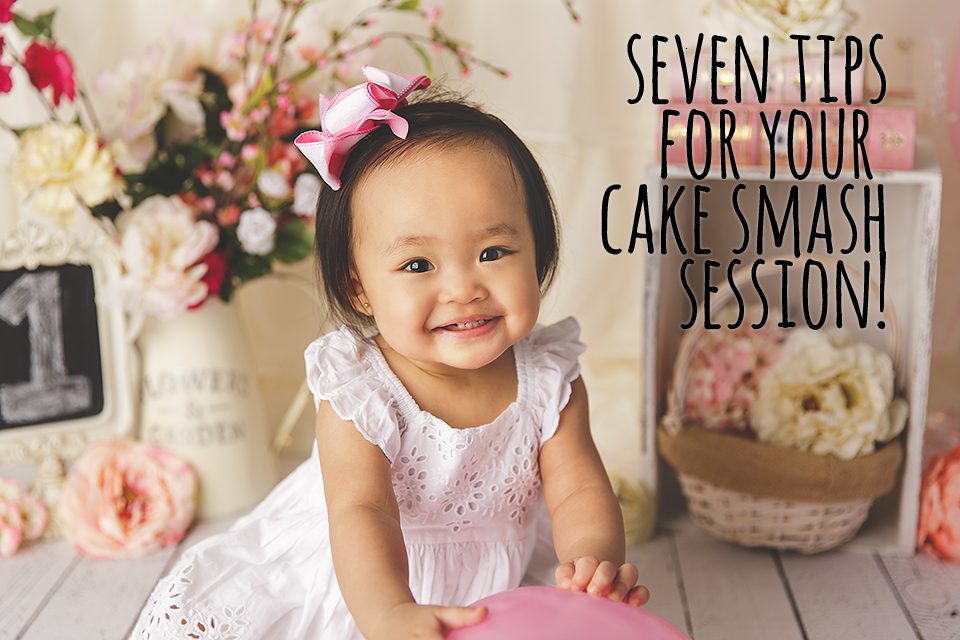 Everybody has seen adorable photos of a one year old enjoying their first cake smash! Parents are often surprised that their child doesn't dive right into the cake. Your cake smash is often the first time your baby tries something like cake, some hesitation is normal. Every baby is different, but as a parent, there are some things you can to ensure your baby has the best experience possible. I've been sending these tips to my cake smash clients for a while, but I wanted to share them with everybody! Check out some of the top tips to help your cake smash photography session run smoothly.
One of the most important reminders is, please never bring a sick child to a photo session. A sick little one will never be their best self, and it's better to postpone your cake smash session, than risk a poor outcome.
Communication is key! Please make your photographer aware of any and all extra props you intend on bringing so they be prepared. Last minute changes can affect the timeline of the session.
Prepare accordingly. There is a very high chance that the adults involved will get covered in icing as well! If you have to go to work immediately after the session, I suggest you bring a spare change of clothes. Also, don't forget that clean outfit for your little one.
Three's a crowd! Too many people crowded into the studio can overwhelm and confuse your baby. I always suggest no more than two adults and one additional child be present at a cake smash session.
Please do not refrigerate your smash cake. This makes the icing hard, and your baby may also dislike the cold feeling on their hands. Your cake should be stored at room temperature for at least 4 hours before the session.
Please bring small snacks of some sort for your little one (puffs or similar). Sometimes, your baby will need to see a familiar food to encourage them to try a new food. You can hide the snacks on the back side of the cake, to encourage your baby to touch it.
This is an important one: Let all your preconceived notions and expectations go! An experienced photographer will work with your baby's mood and temperament. It is very common for babies to be shy at first or to be unsure about a new food. Please, do not force your baby to physically smash the cake. This normally ends up making them cry. The best thing you can do is hang back and let things progress on their timeline during the cake smash session. Let your photographer suggest when you should step in to help.
Most of all, relax and have fun! Trust your photographer to use their expertise to create images you'll love.
If you're interested in one of a custom cake smash session in my Plano studio, please contact me today for more information. Have a great day!