Scheduling Updates for Spring 2013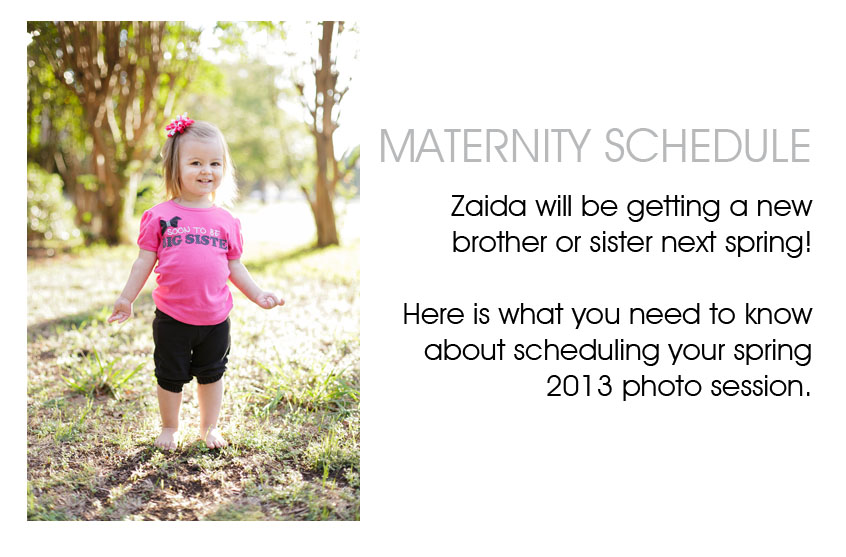 We will be welcoming a new munchkin into our home toward the end of April or beginning of May 2013! Based on what I already currently have scheduled, wedding wise, portrait availability will be limited and if you are interested in a spring session please contact me soon to get a contract in place on a date you'd like!
The cut off date for portraits next spring is March 17th!
Here is the current (11/16/12) weekend availability for early 2013:
Saturday, January 12th
Sunday, January 13th
Sunday, January 20th
Saturday, February 9th
Sunday, February 10th
Saturday, February 16th
Sunday, February 17th
Saturday, February 23rd
Sunday, February 24th
Sunday, March 3rd
Sunday, March 10th
I will resume shooting PORTRAIT sessions around the beginning of June.
Please email me for up to date scheduling availability or with any questions!