Preppy Early Spring What to Wear – Plano Family Photographer
It's only February, but I'm so ready for spring. We always seem to beg for cooler weather, but after six weeks or so.. I'm ready for it to warm up again. I think a lot of my fellow Texans can agree. 🙂 So, with early spring in mind, I've created this classic preppy family what to wear board. Perfect for a family with two little guys. They could be twins, or just brothers. Remember to build your color palette and then work on outfits that coordinate, without matching. I absolutely love ties on sweet little boys!
Ready to shop? Here are your links:
Dad: Sweater | Shirt | Pants | Shoes
Brothers: White Shirt | Jeans | Shoes | Blue Shirt | White Pants | Blue Shoes
Mom: Dress | Sweater | Belt | Necklace | Shoes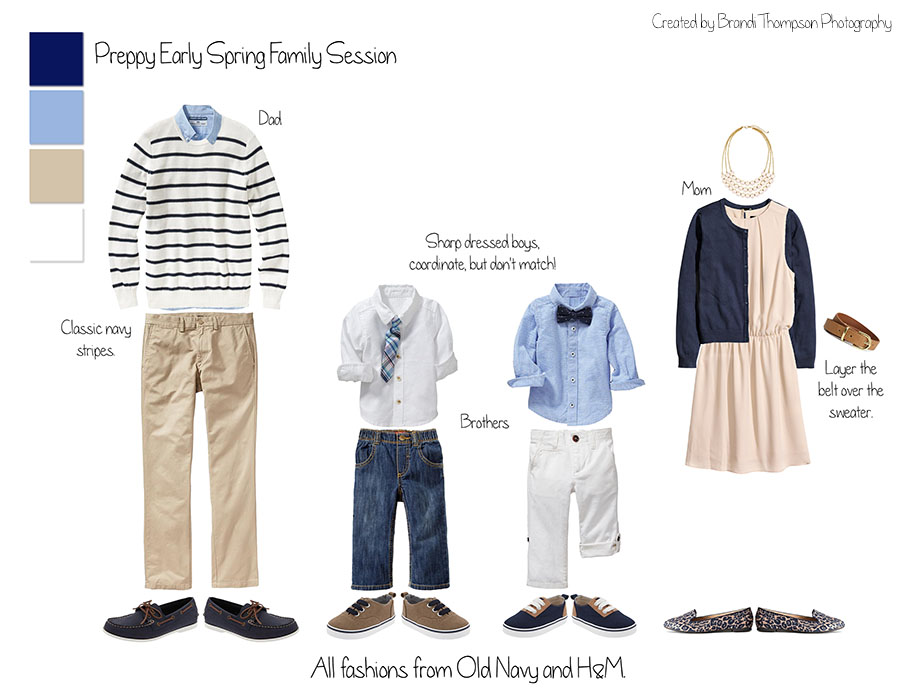 Happy almost spring, my friends!