Leaving on a Jet Plane!
Happy September everybody! I can't believe this year has been flying by so quickly.
Today I am off to Washington state to stay with my younger brother Robert and his wife Amber. As of now, miss Lenora has not made her entrance.. but it should be anytime now.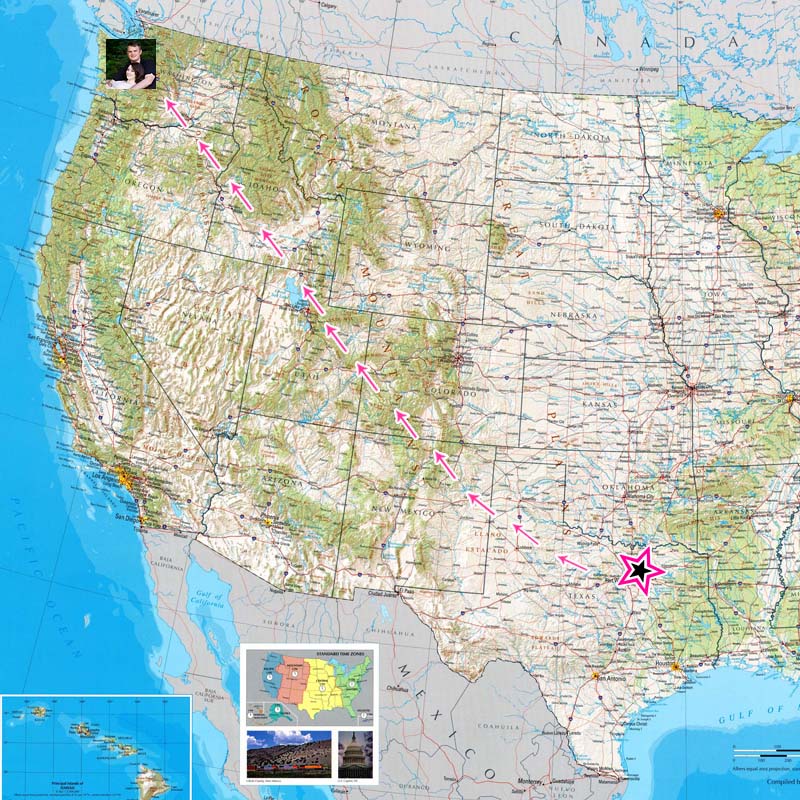 Thanks to Crystal for the pic of Robert and Amber, and this site for the map!

If you need to reach me, please email me! I am unsure of how much I will be online, but I will get back to you as soon as I am able to. Be sure to check back every day this month because I will have so much great stuff to show you. Lots of pictures from Washington, plus fabulous things coming up back home in Texas.