Jennifer & Michael – Intimate Offbeat Frisco Wedding
Jennifer and Mike had a cozy wedding with fun touches at Stone Creek Terrace in Frisco. The weather was absolutely perfect – the perks of having an outdoor November wedding in Texas! These two are absolutely so adorable together. They really don't need any coaching because their chemistry is great. I loved Jennifer's bright red hair combined with the awesome black hat she wore and the black touches on her dress. It reminds me of myself, because I had black accessories for my wedding as well. They had perfect fall colored touches with fresh flowers adorning the bridge and Jennifer's orange and yellow bouquet.
Instead of a traditional marriage ceremony, Jennifer and Mike had a handfasting. They were married by Jennifer's former roller derby coach and many of her guests were her derby friends as well. I always admire derby girls. I'm an awful skater so I could never do it! I can't forget their awesome cake toppers as well, on their Nothing Bundt Cakes. They had a gorgeous Los Muertos style cake topper as well as the Linux penguin for a touch of geekiness. 🙂
I really enjoyed the time I got to spend with this couple and here are just some of the awesome photos from their day!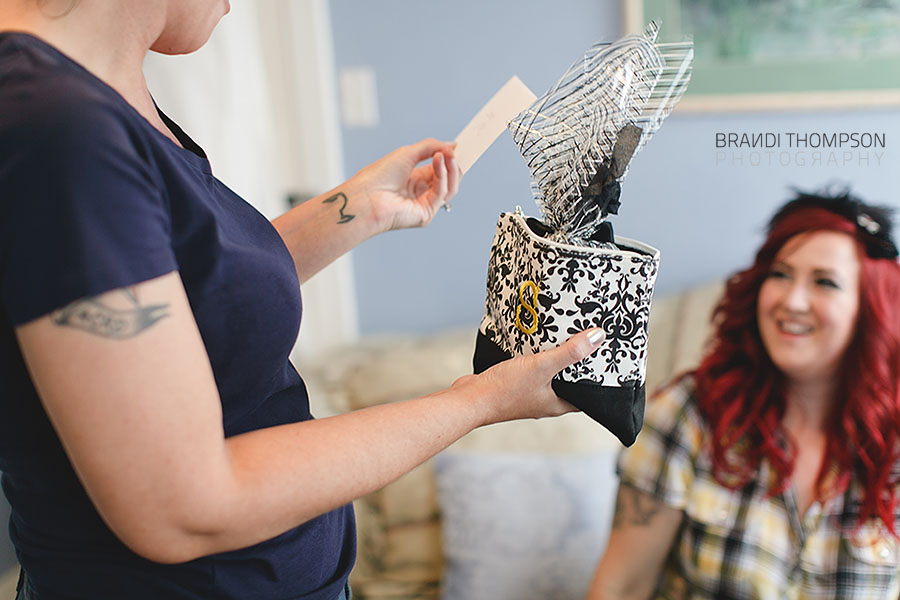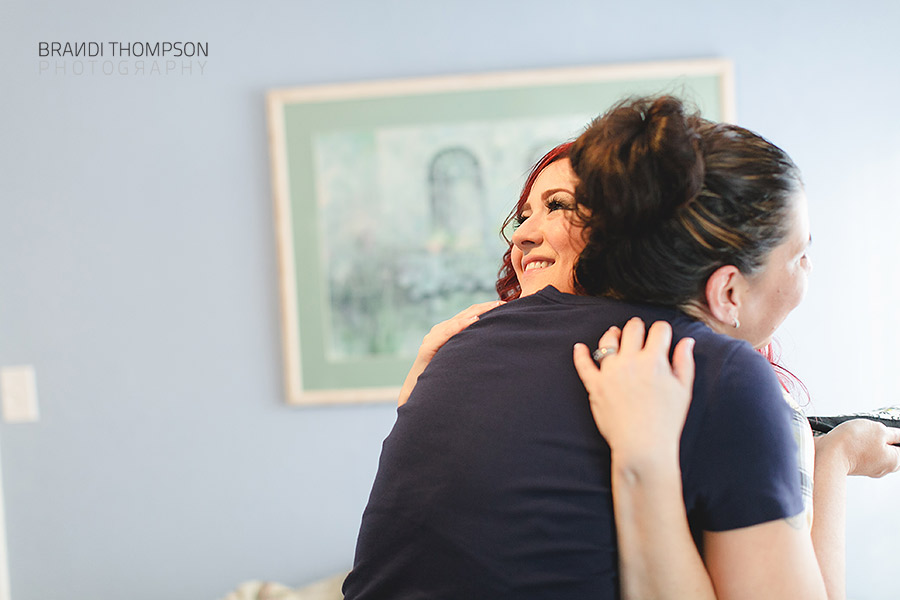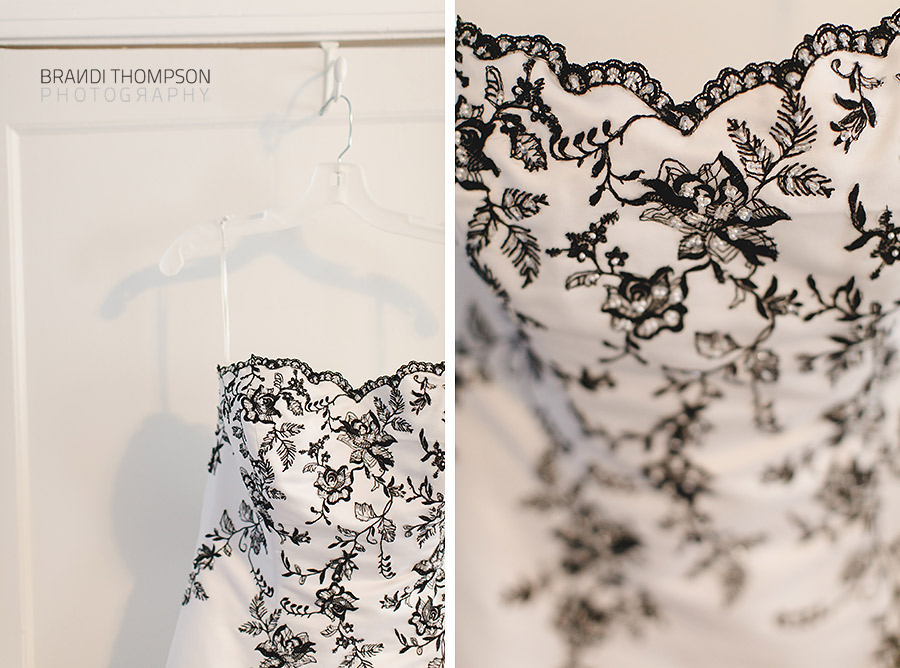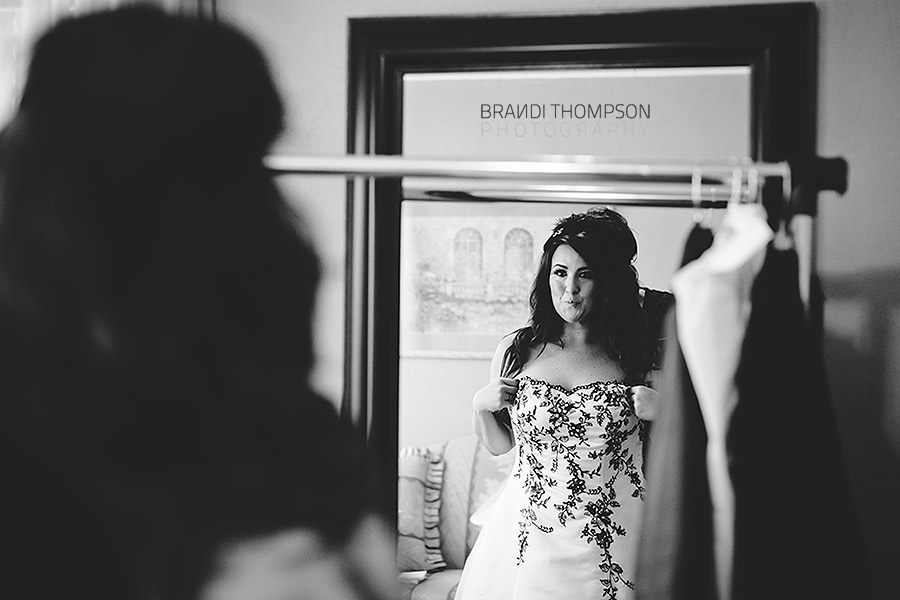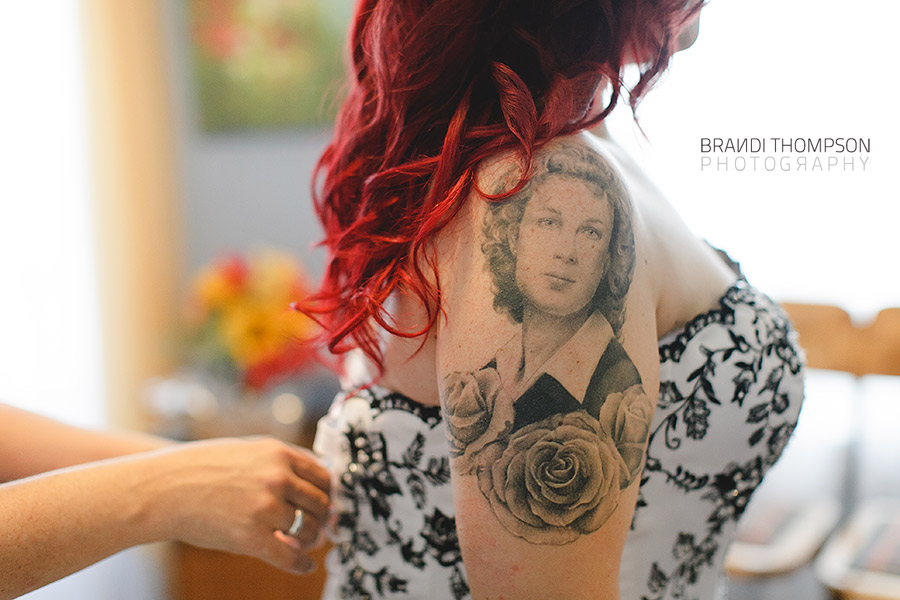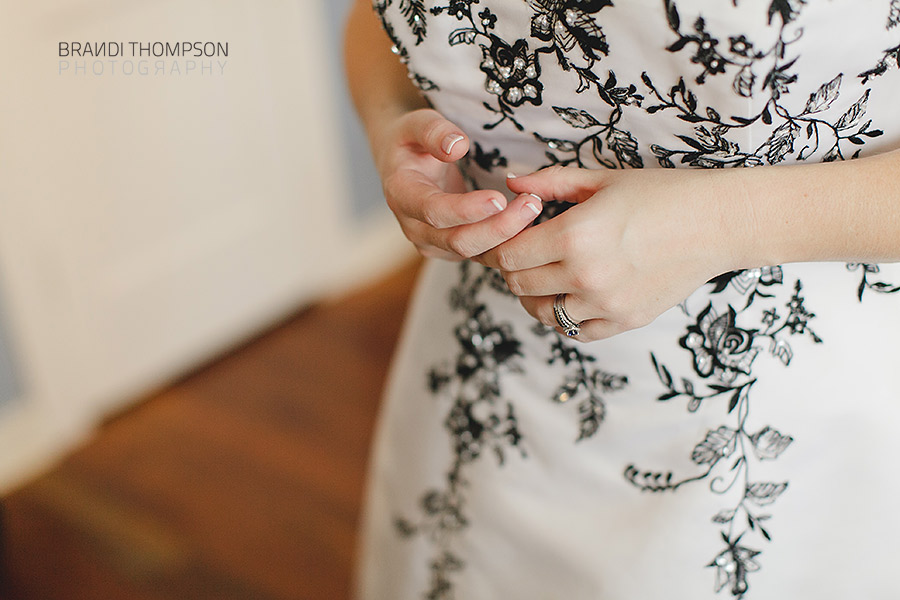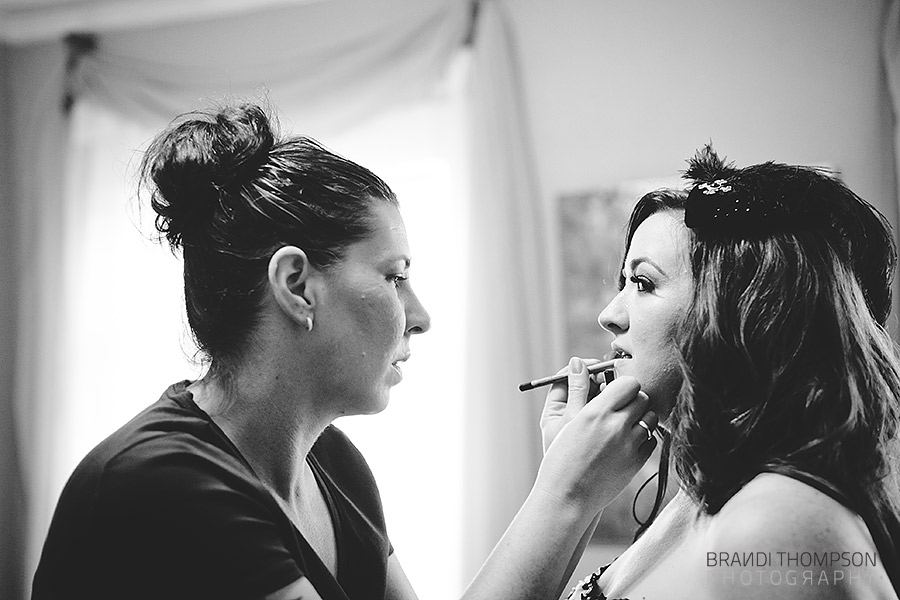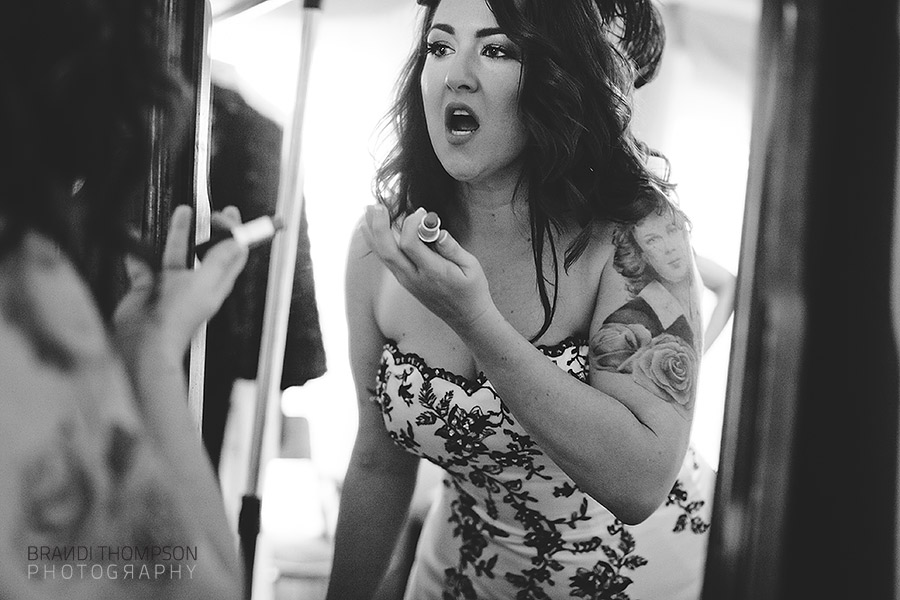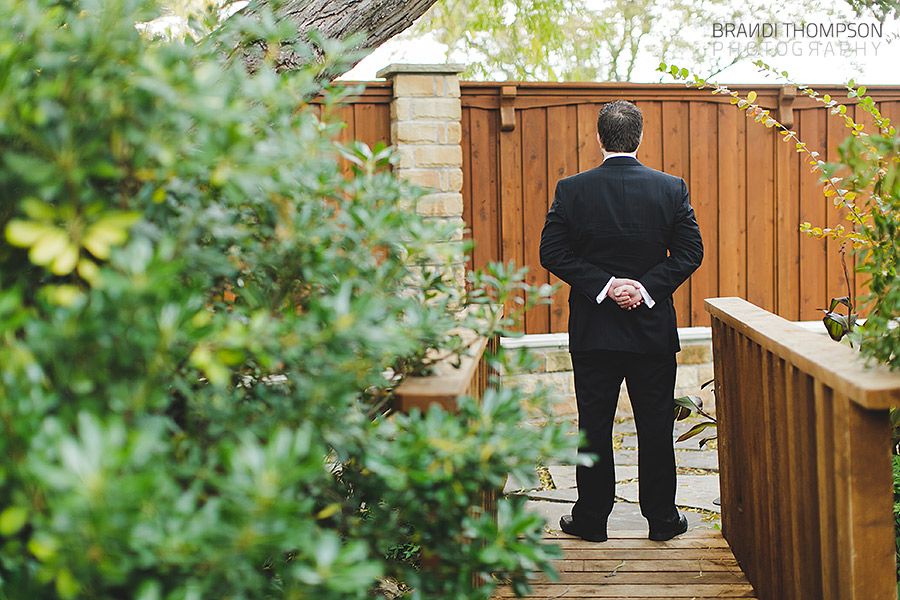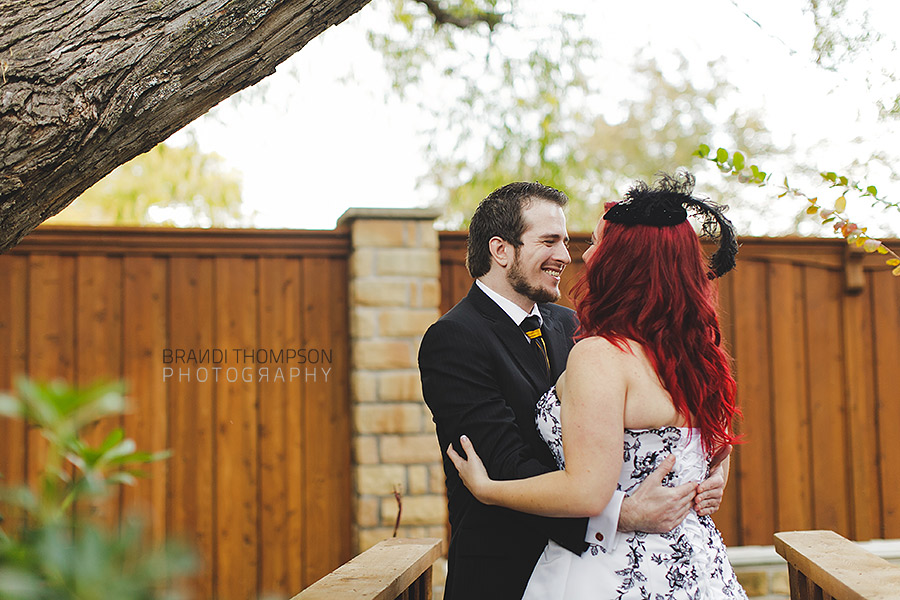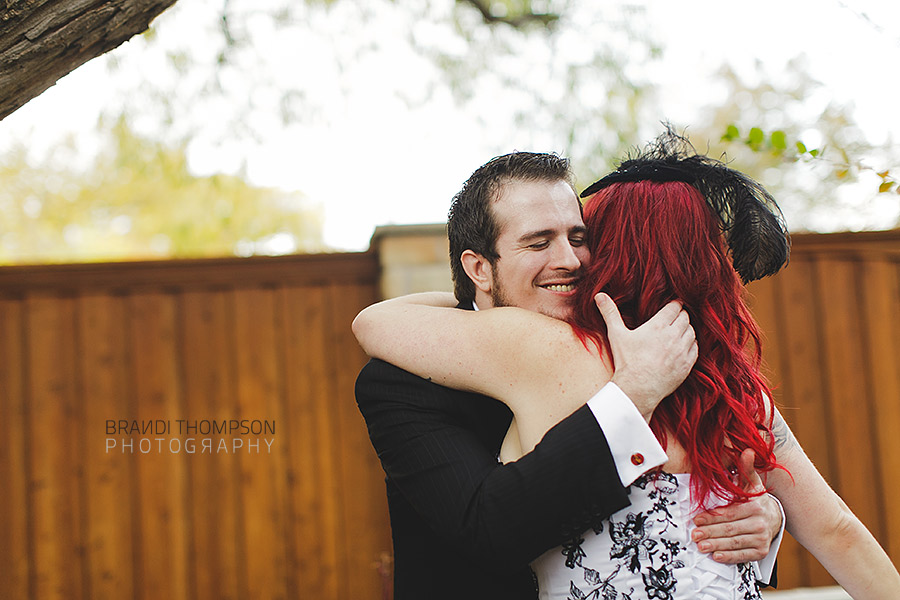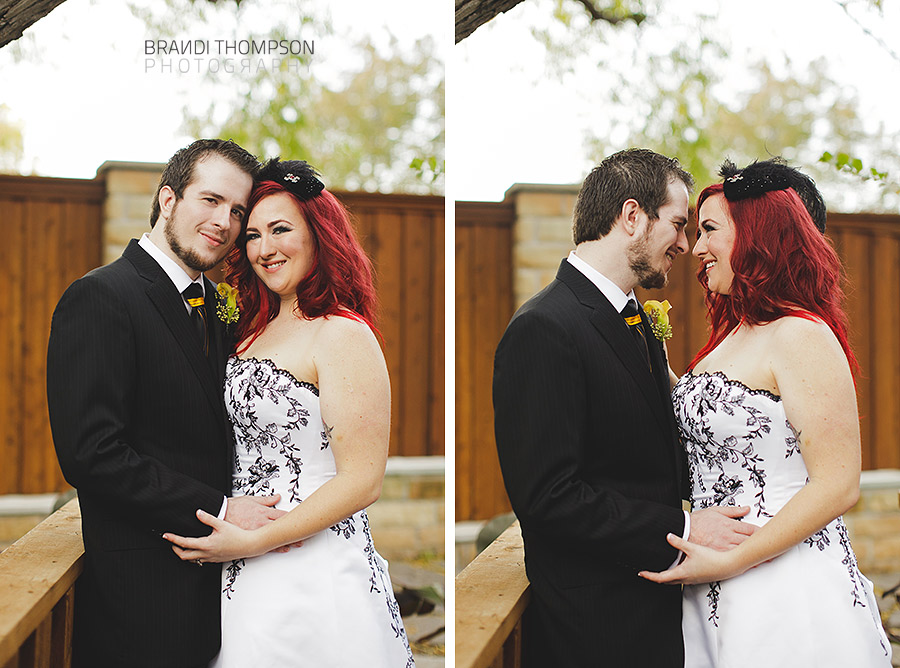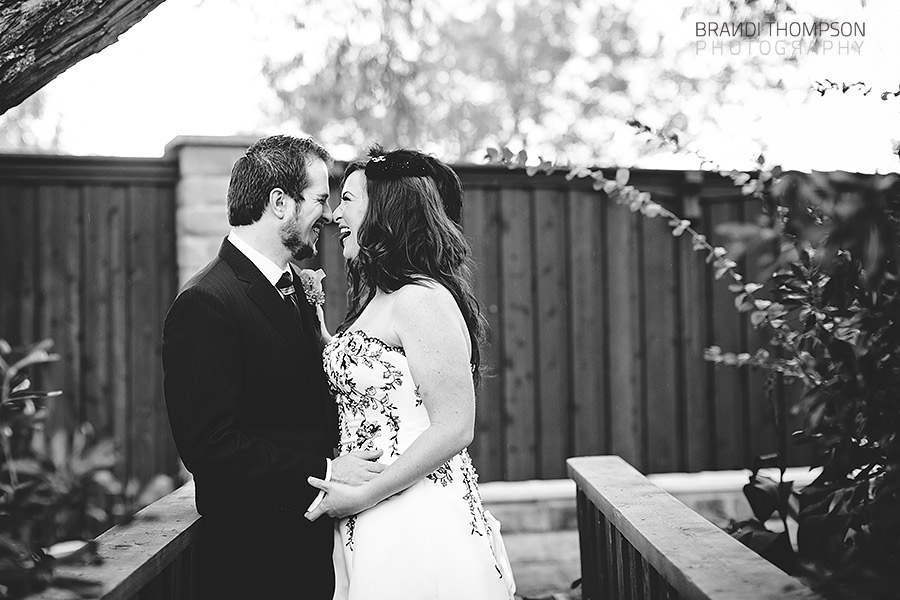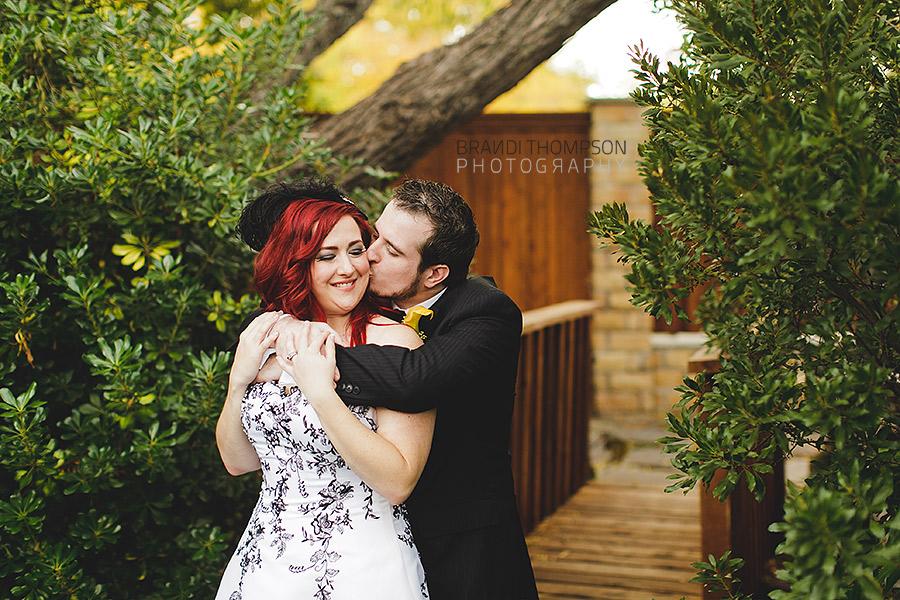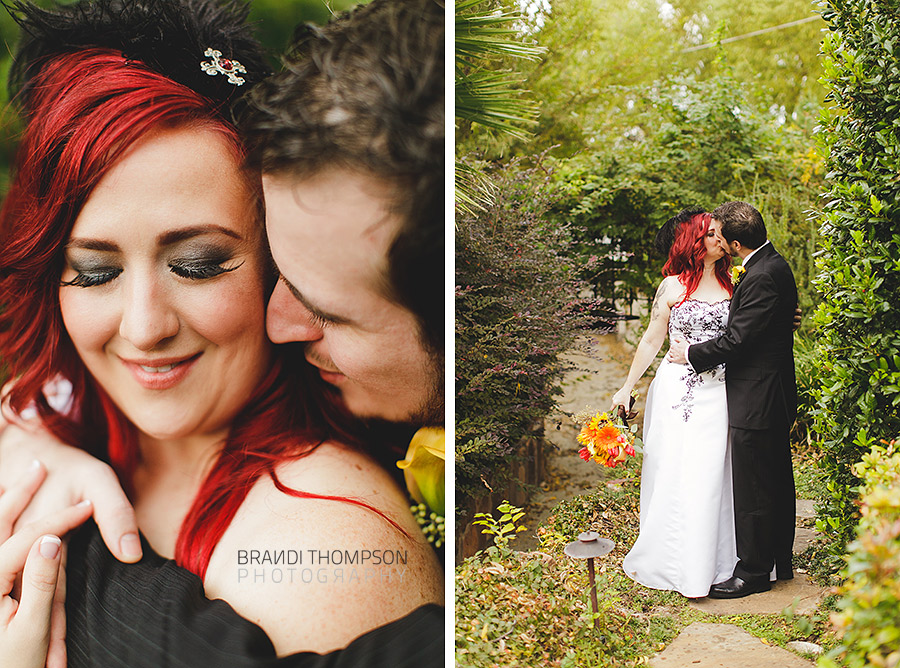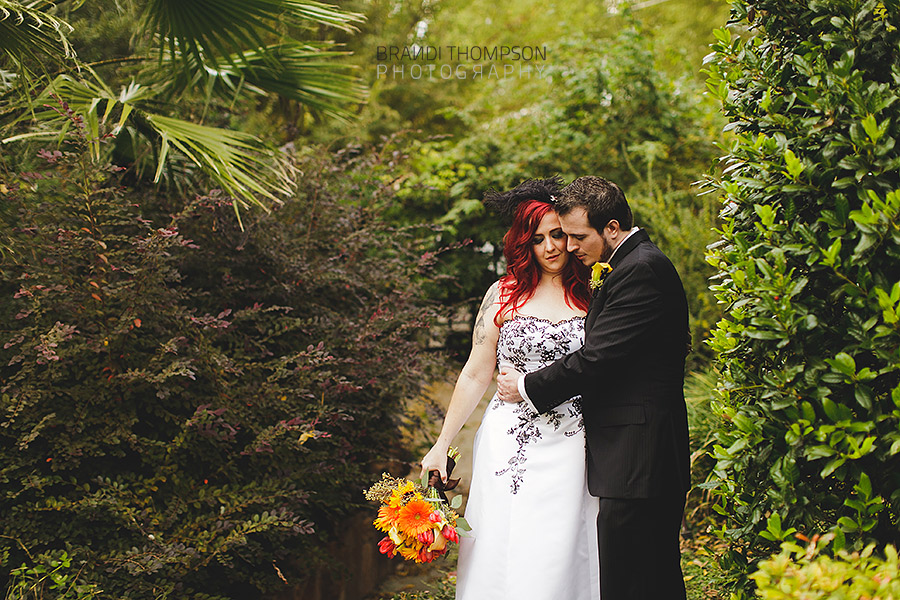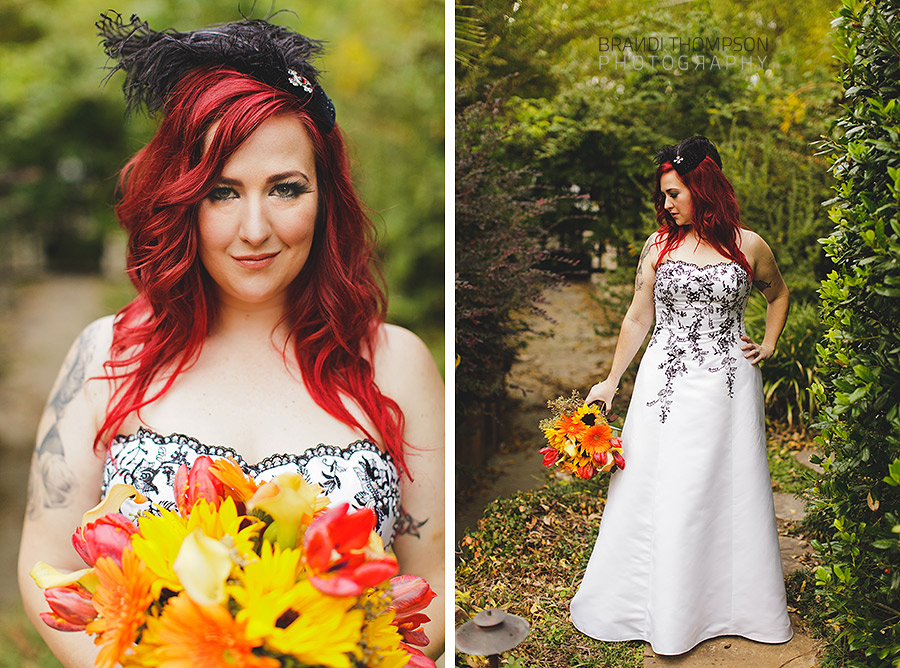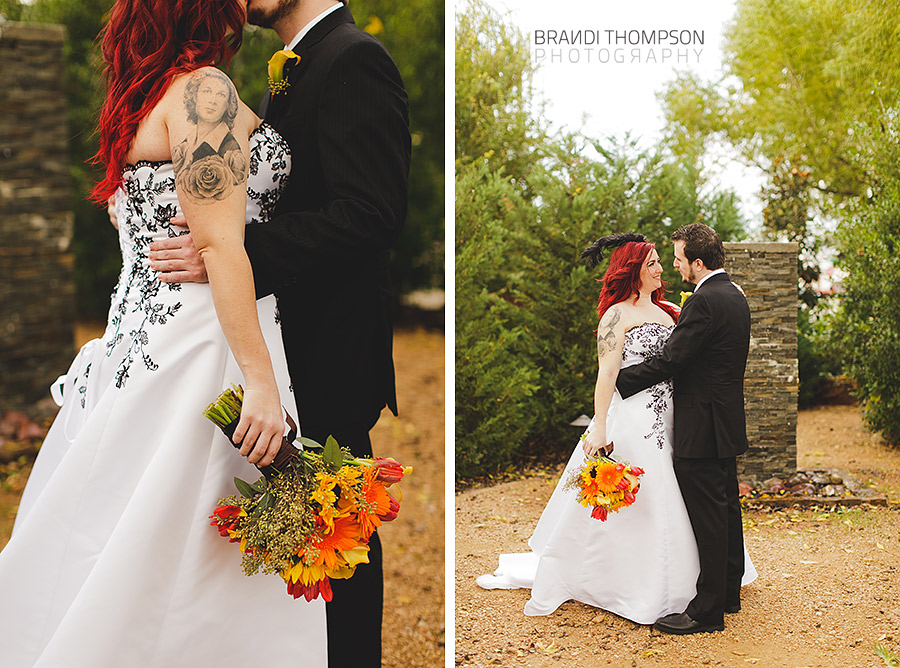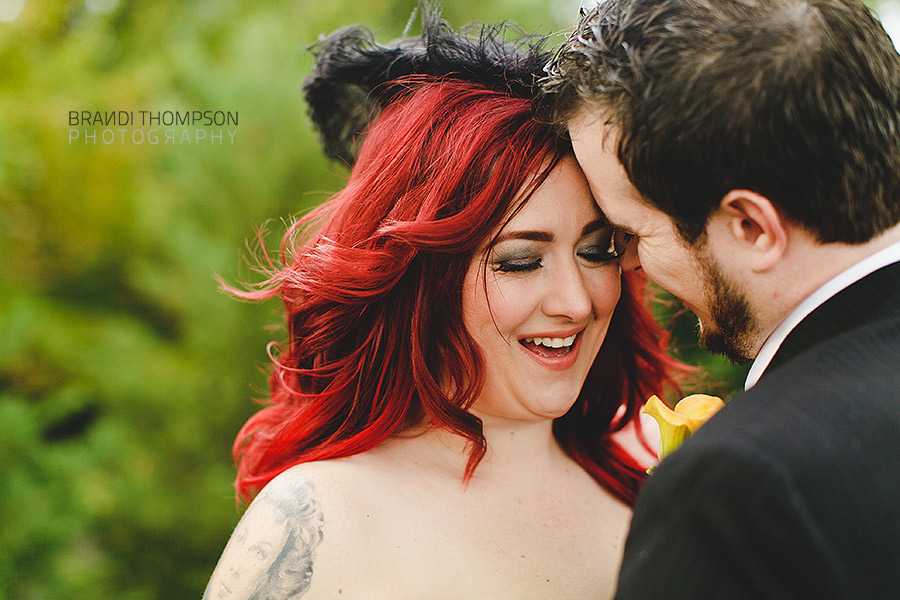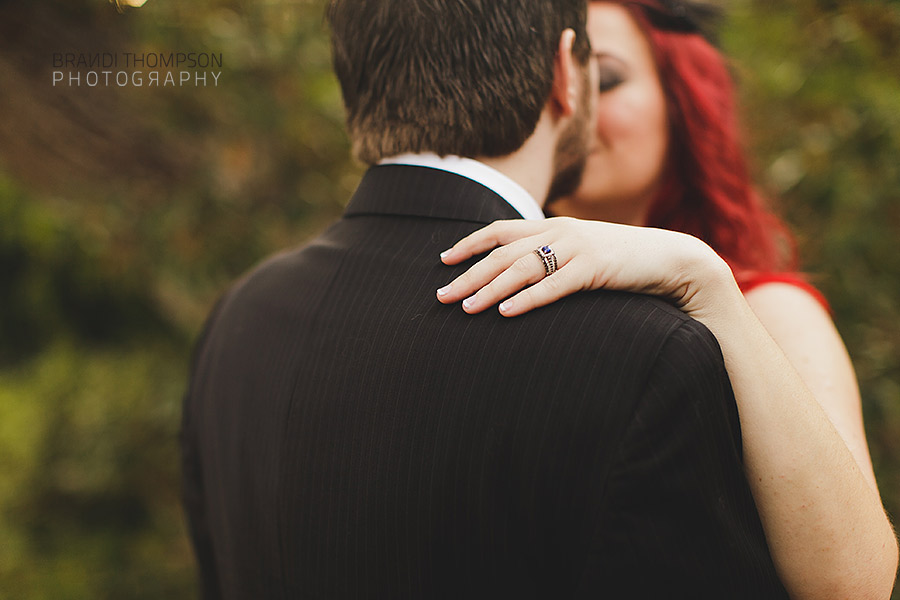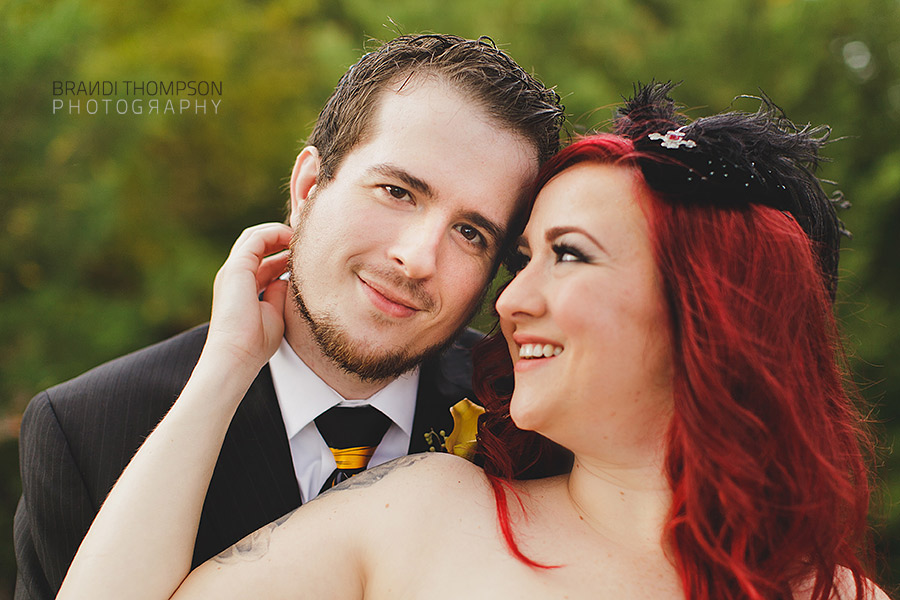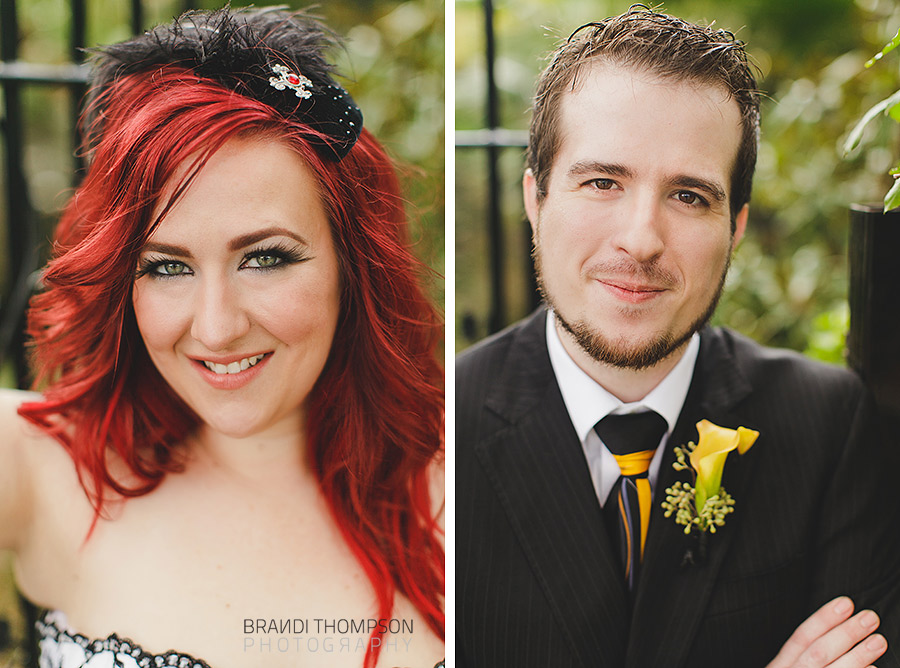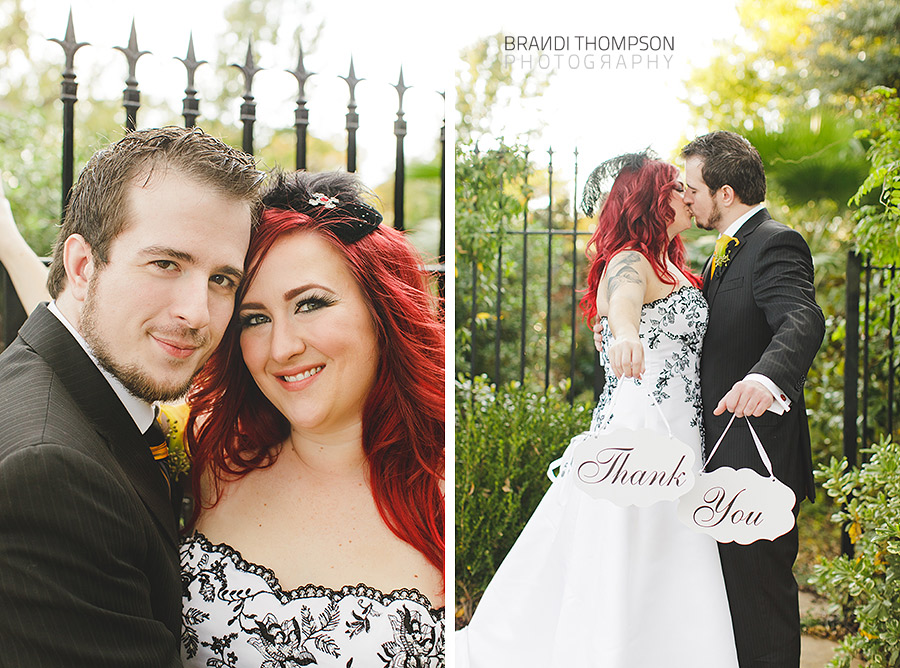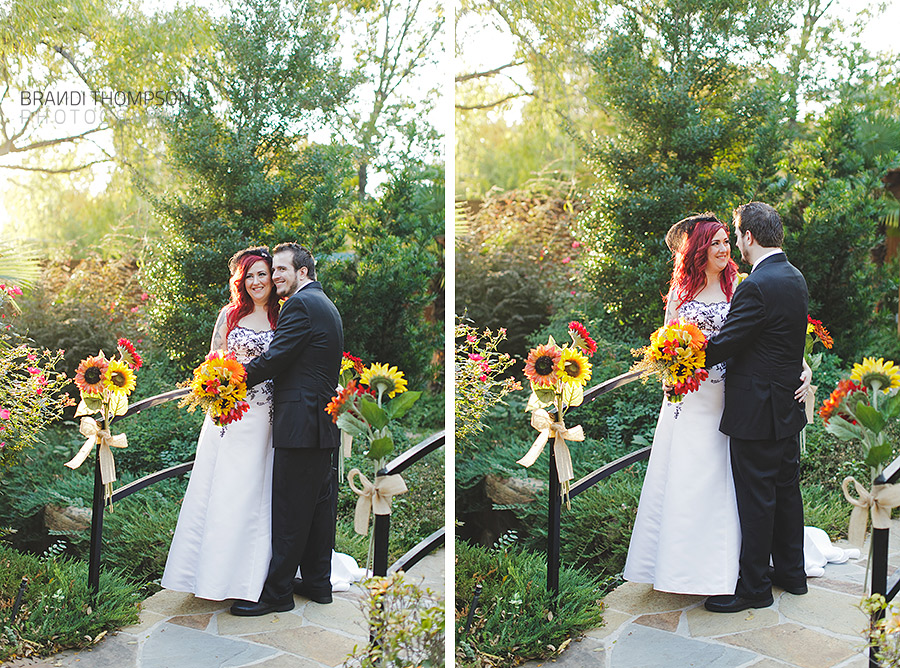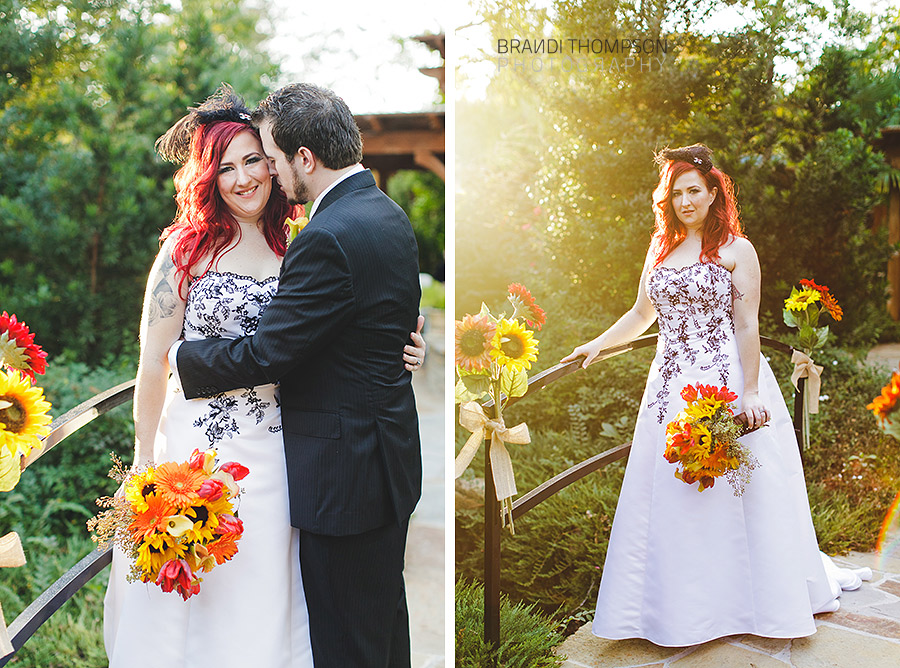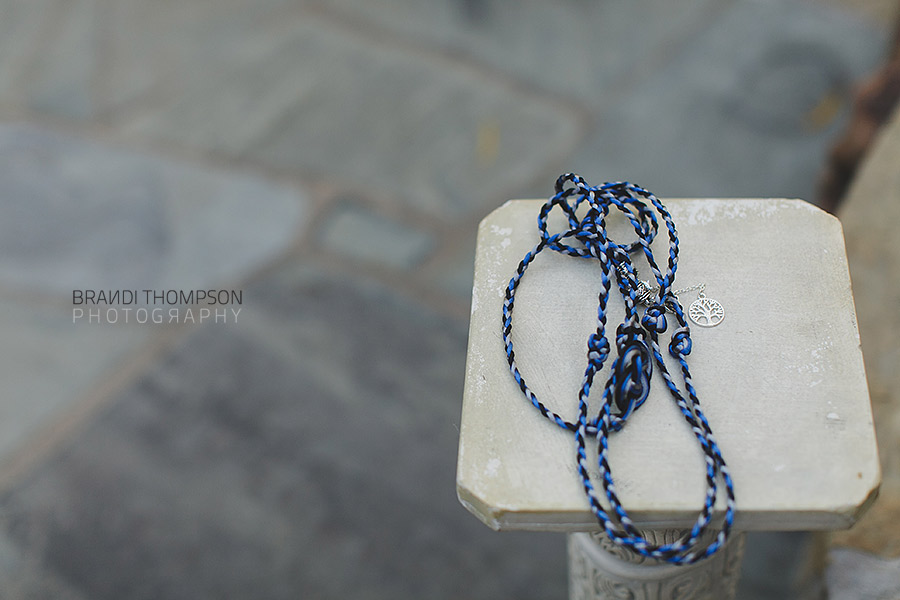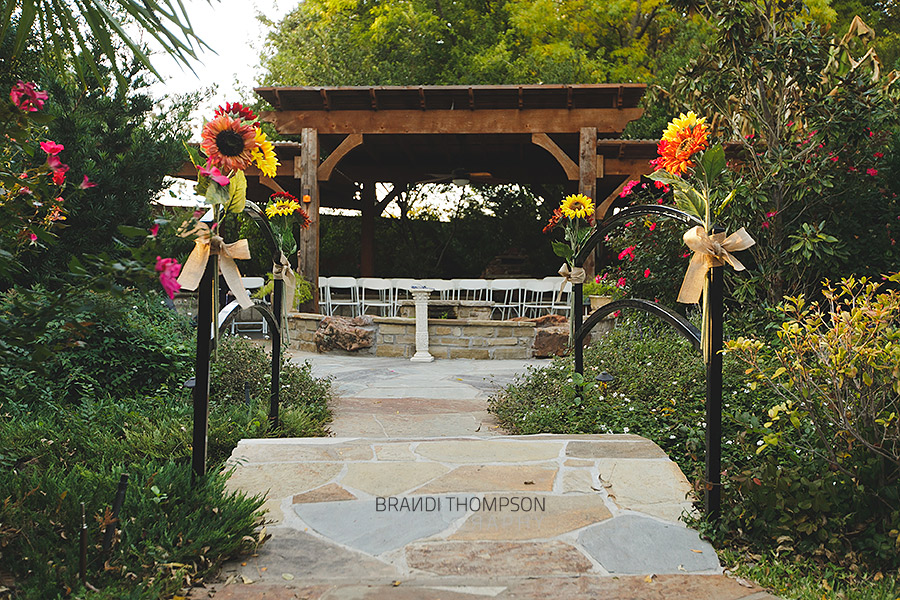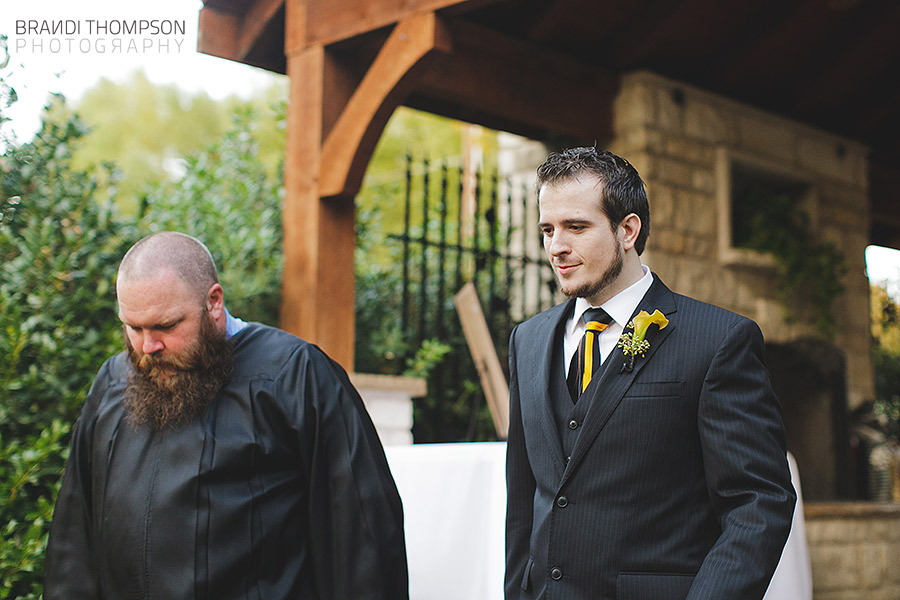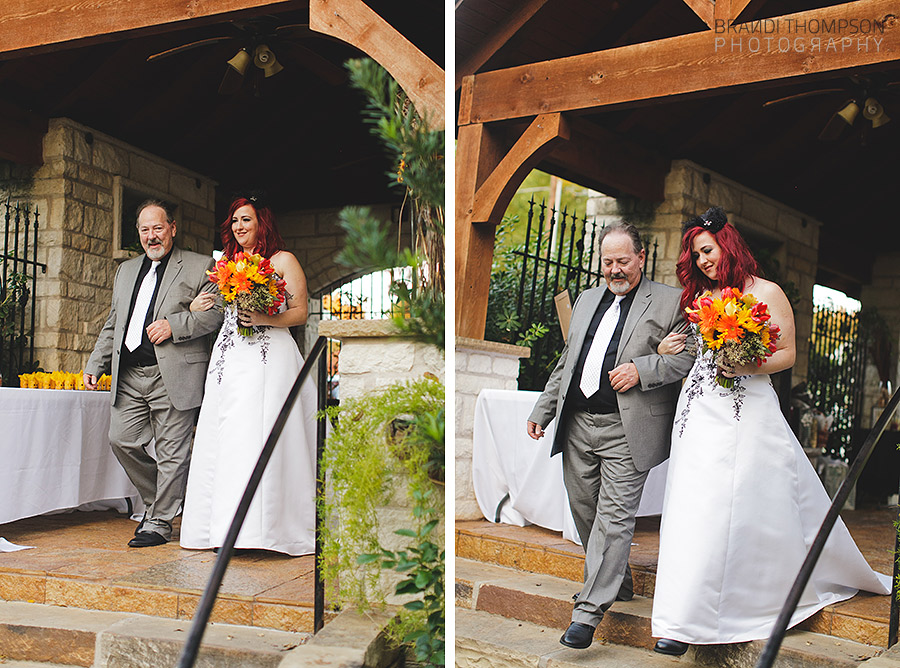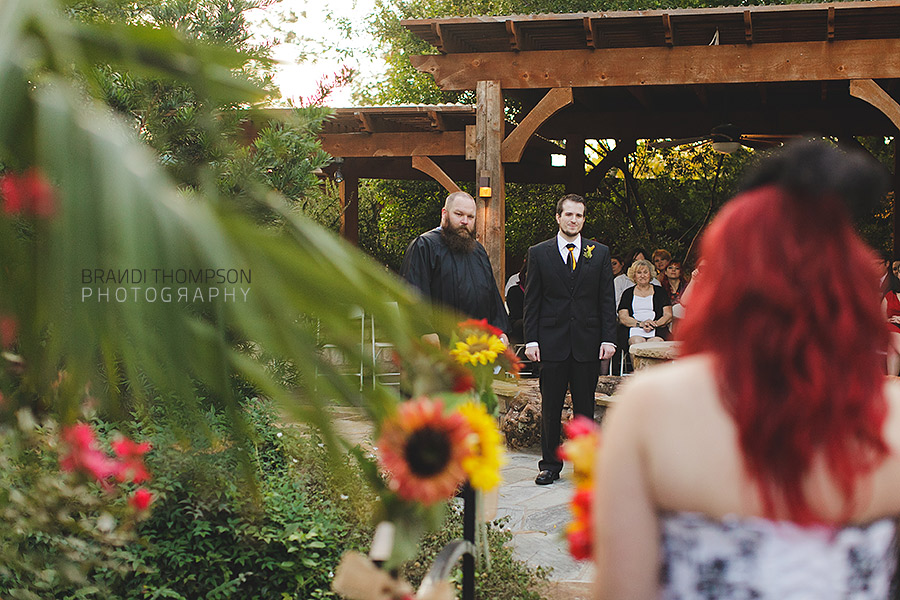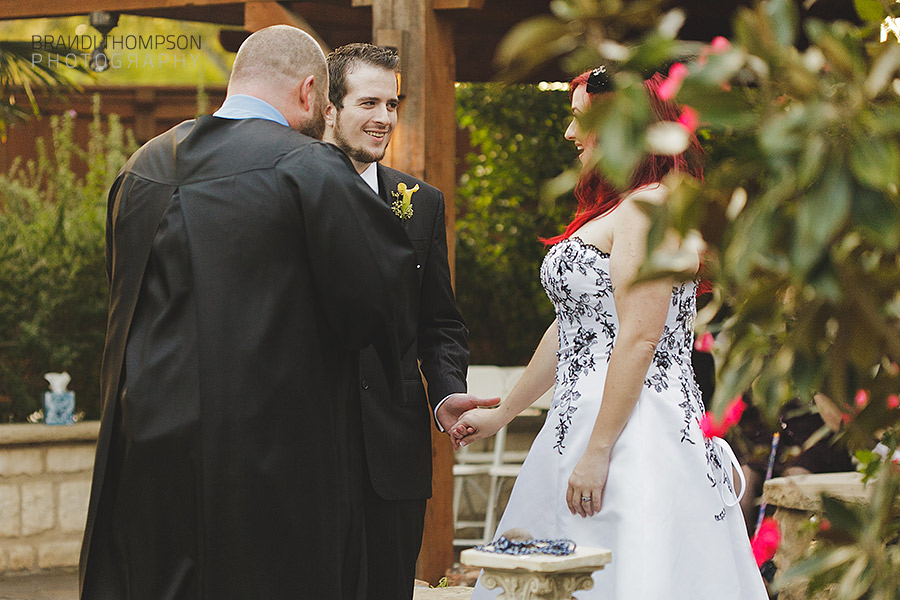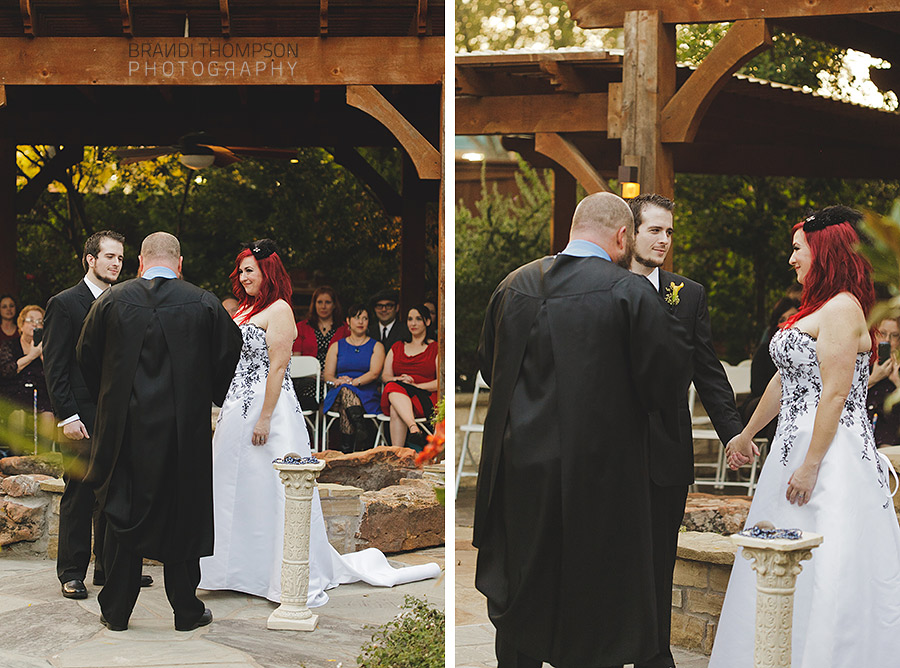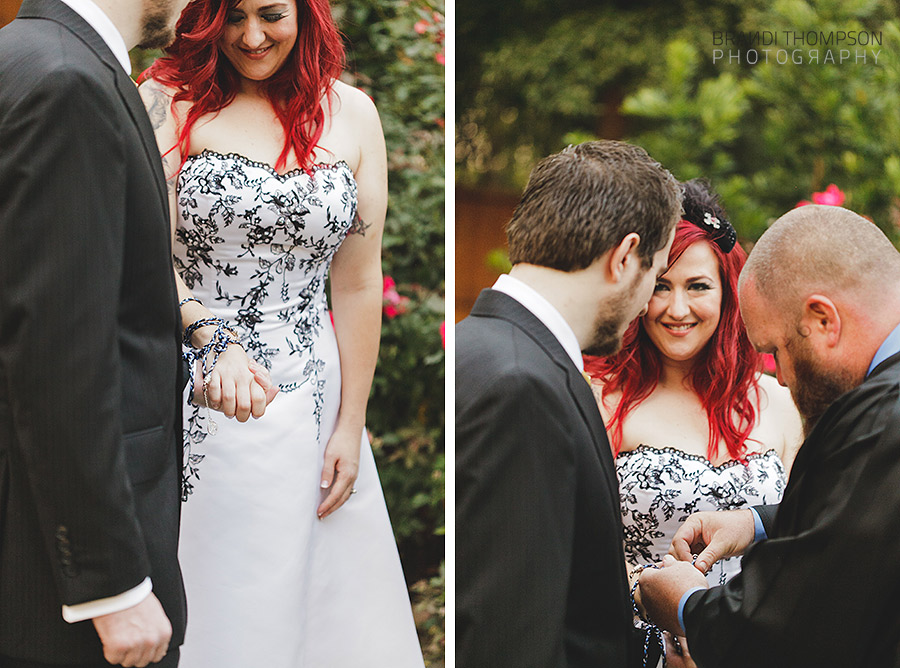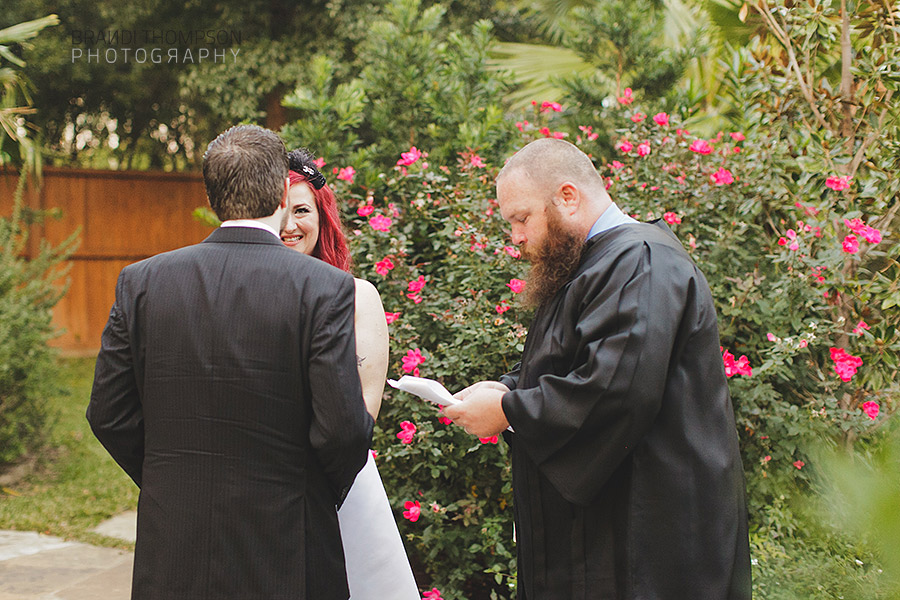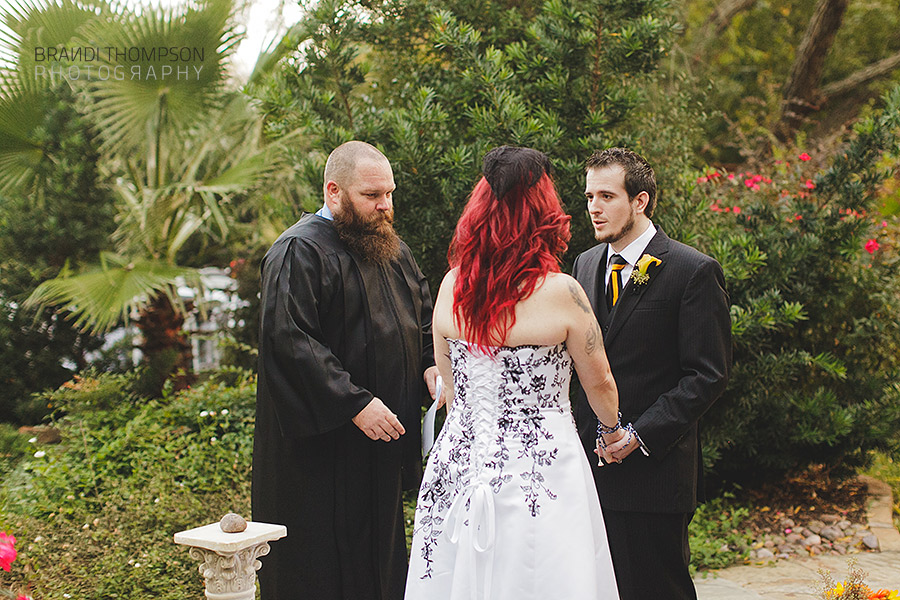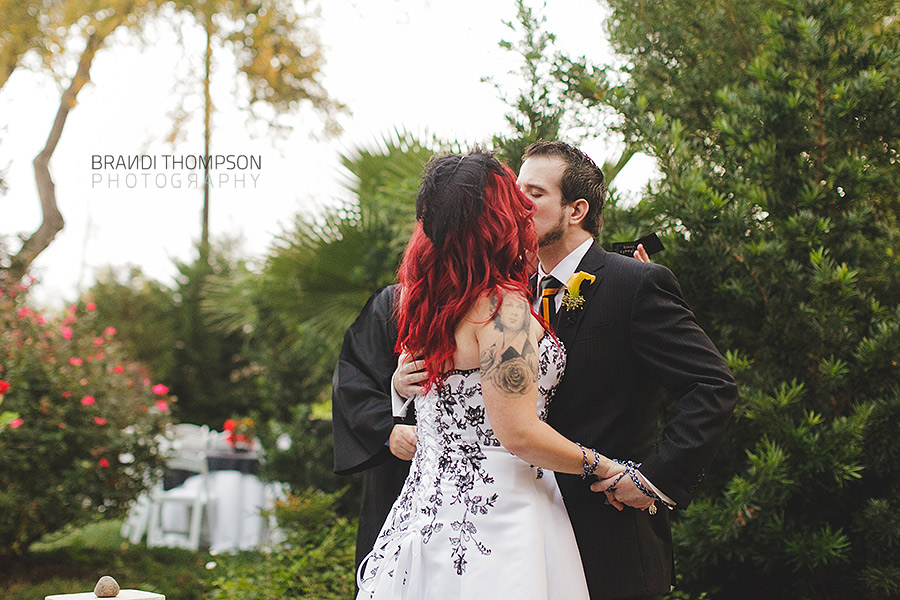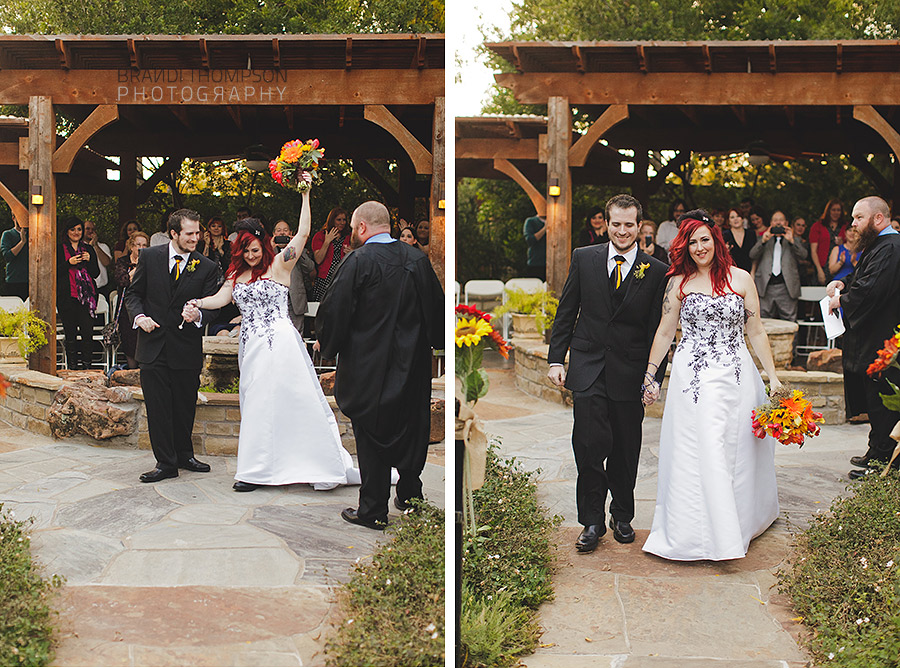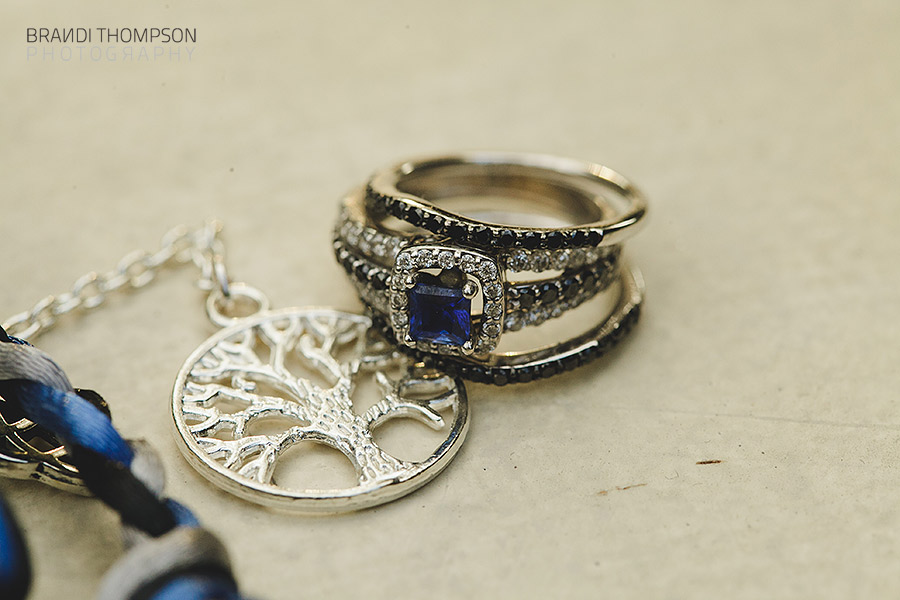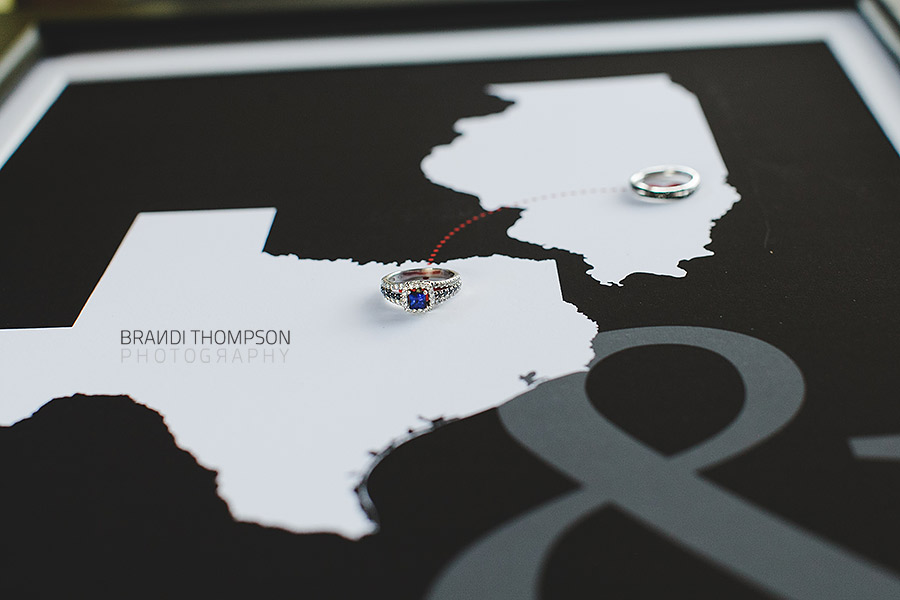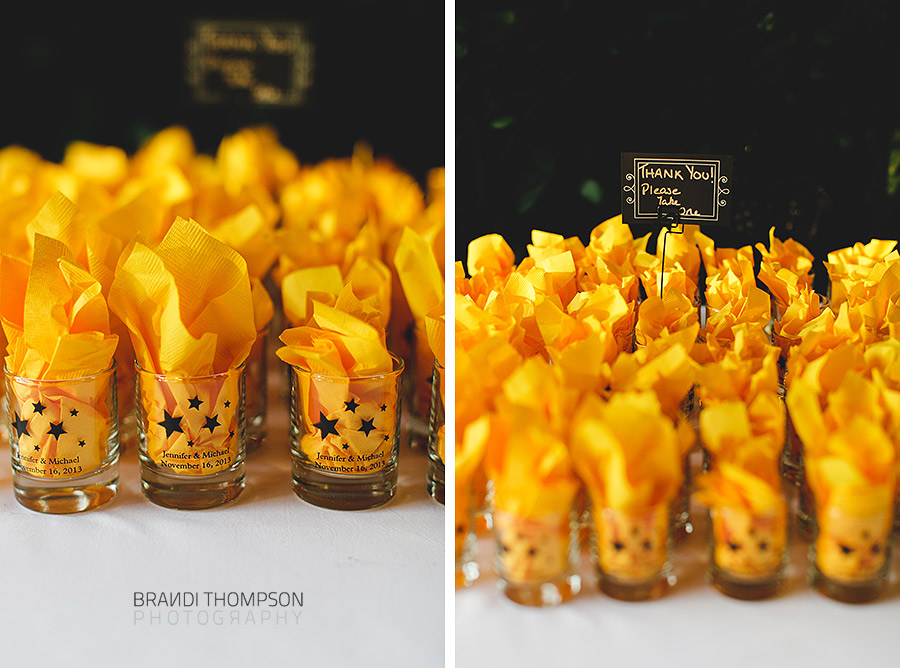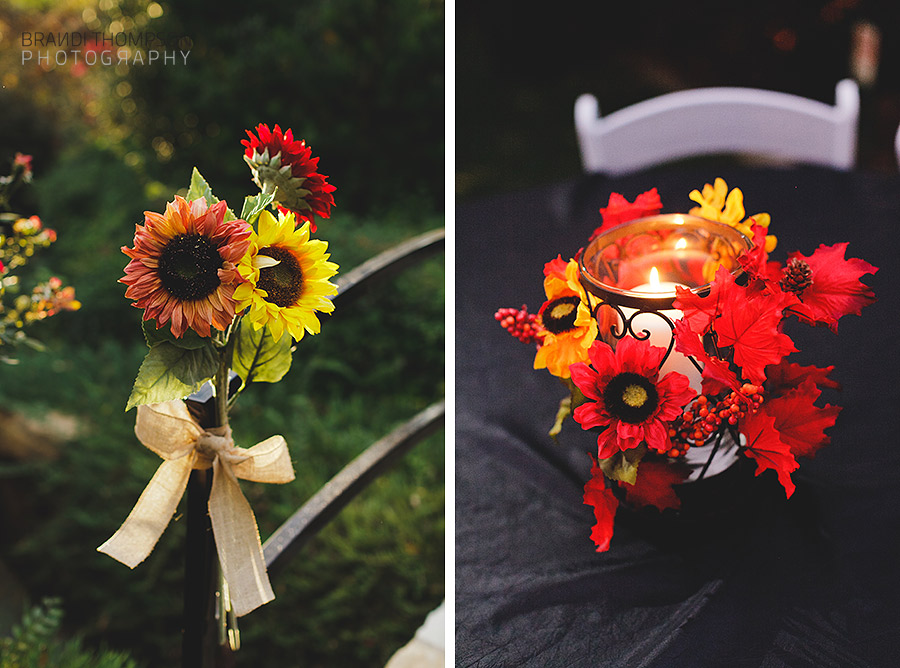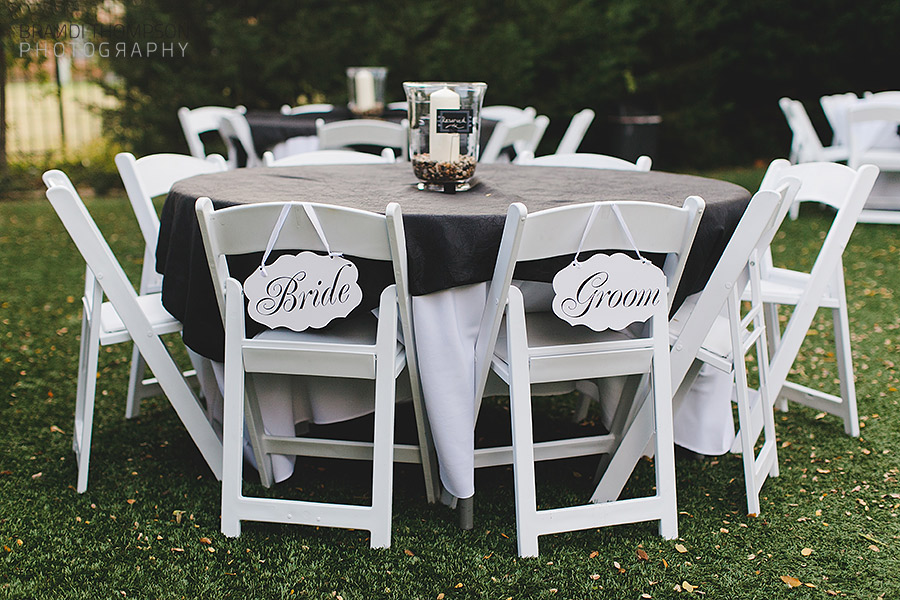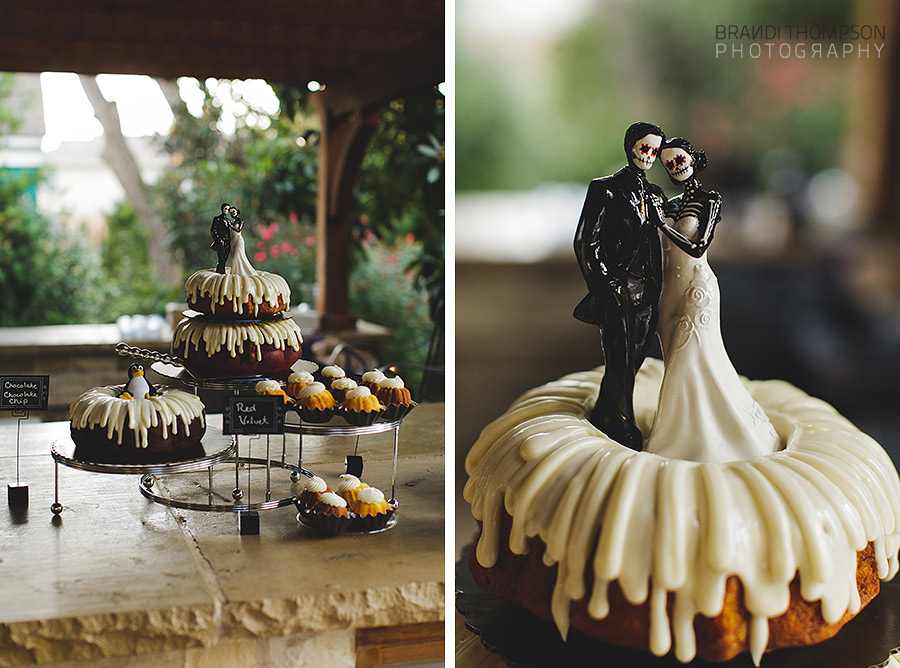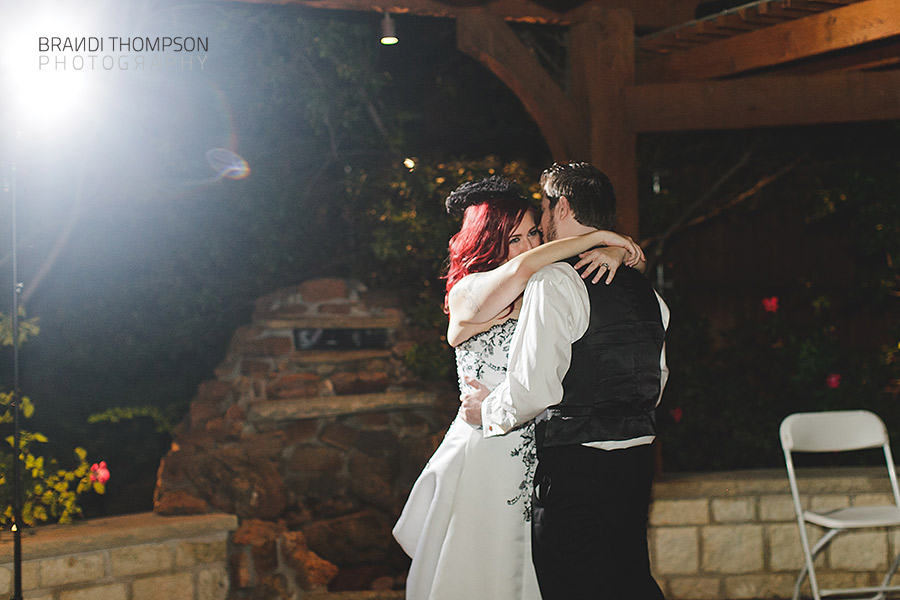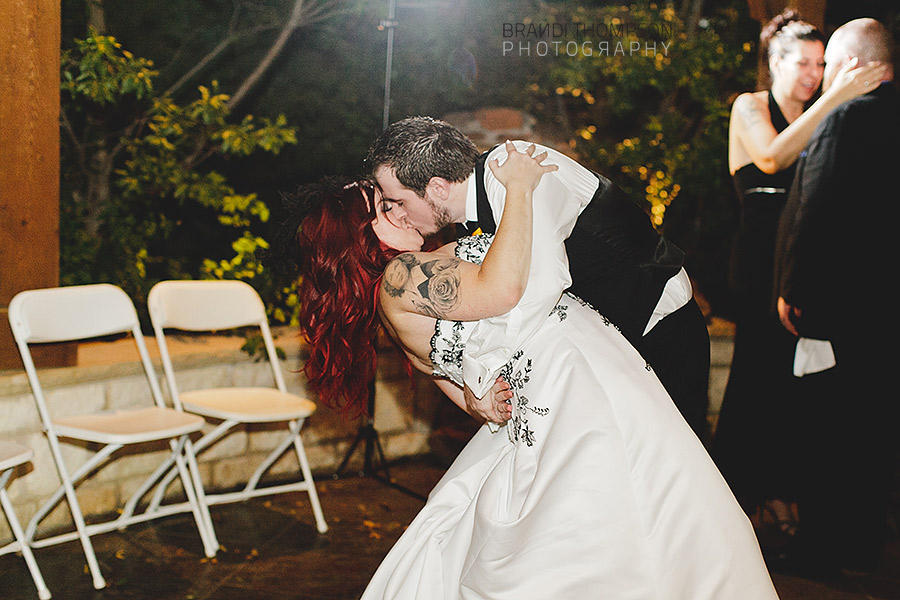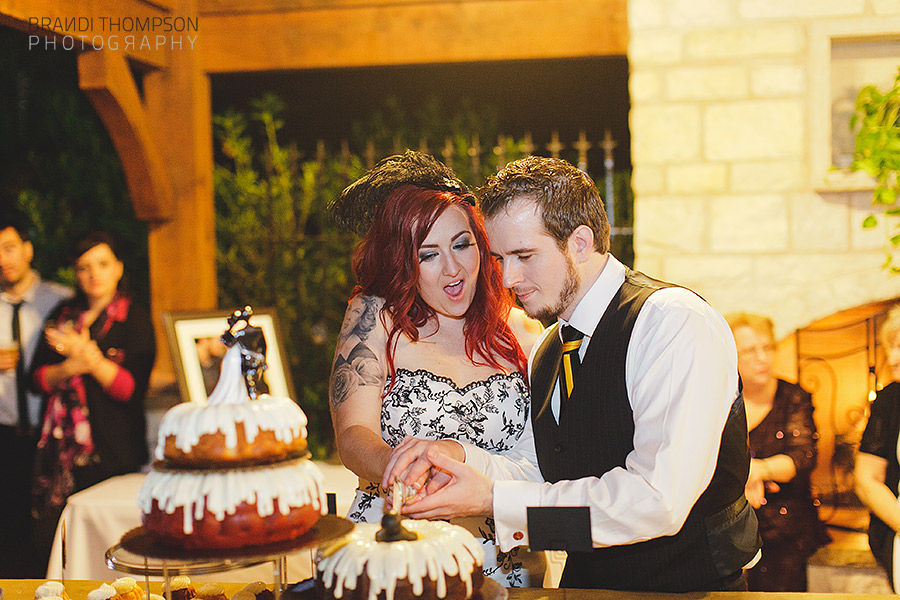 I hope everybody has stayed safe and warm in our little Icepocoplyse!