Jayme & Matt and a parking garage somewhere in Allen..
I shot Jayme & Matt's engagement session nearly a year ago, and thought they were adorable. However, over the last year they both dropped a few pounds, so we decided to do a mini engagement session with their new looks! Here's a sneak peek: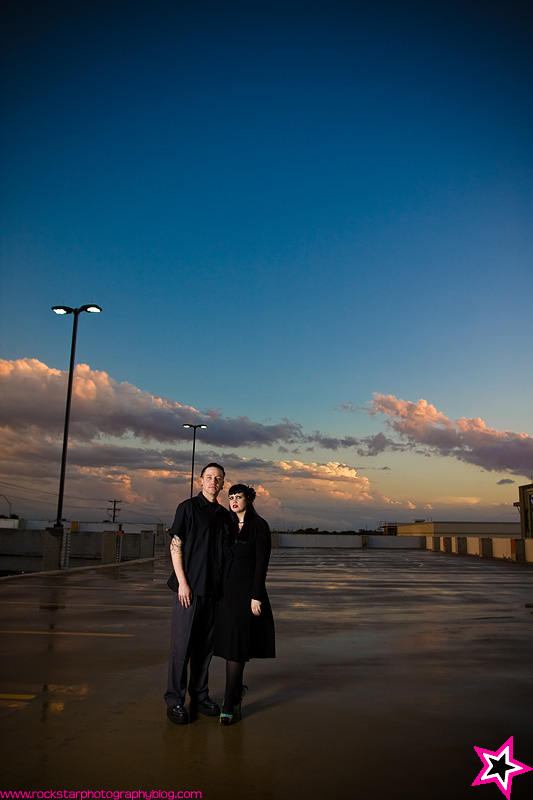 Shortly before we started shooting, it was pouring rain. Luckily, it stopped, but the skies still looked awesome!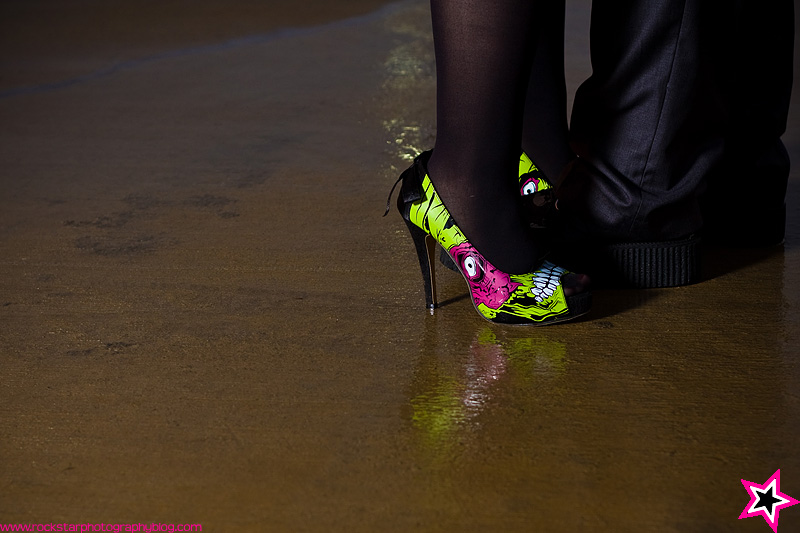 Check out the awesome zombie heels.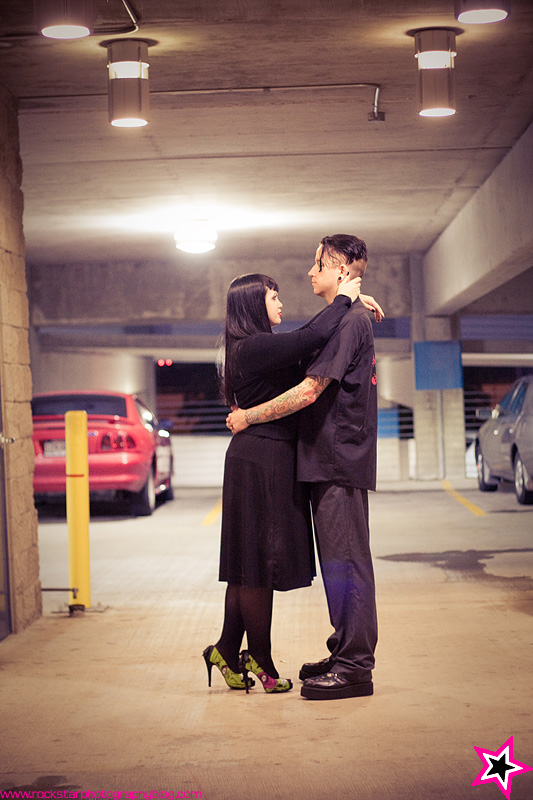 I love parking garage light.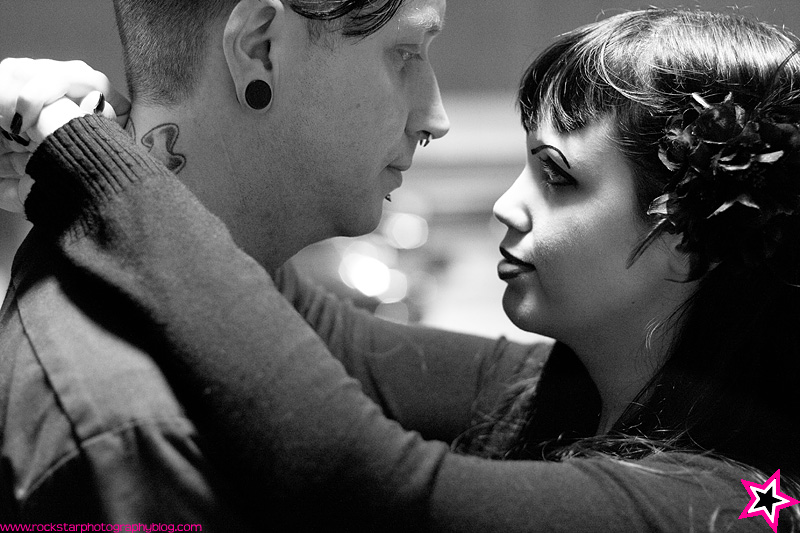 Come back tomorrow for a sneak peek of Sarah & Celso's wedding!