Amy & Aaron – The Party (and, the conclusion!)
Okay folks, today will be the last post from Amy & Aaron's way awesome wedding! Now we're moving onto the reception. Brian, Sara, and I all remarked that it had some of the best music of any reception we'd ever been to. Which also means, Amy & Aaron like the same kind of music we do ;). The dance floor was on fire pretty much the entire time, which I always love!
Check it out below: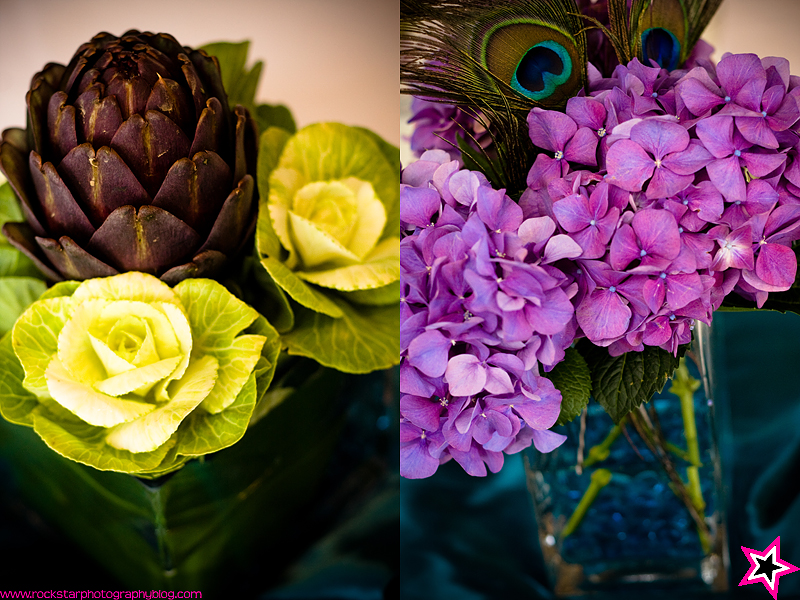 There were a variety of awesome fresh centerpieces!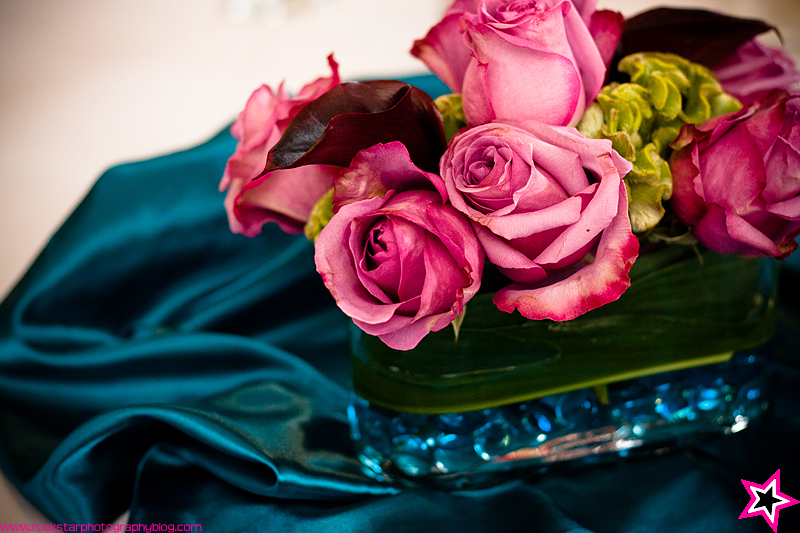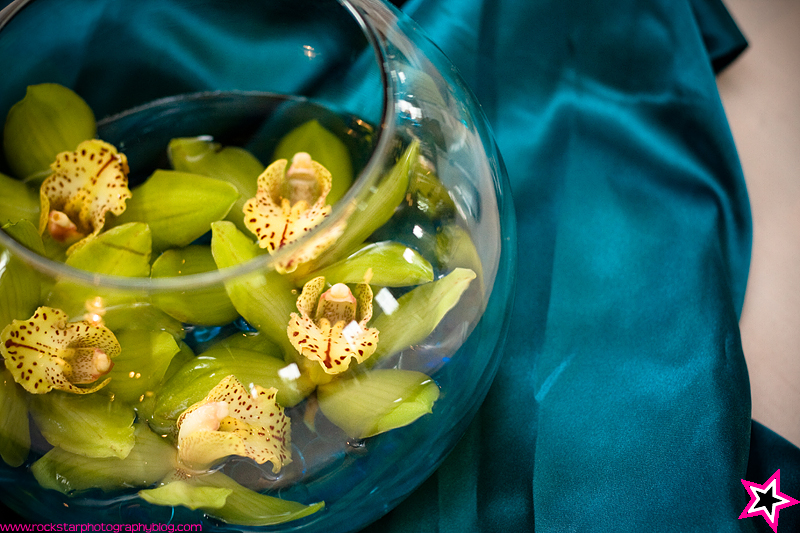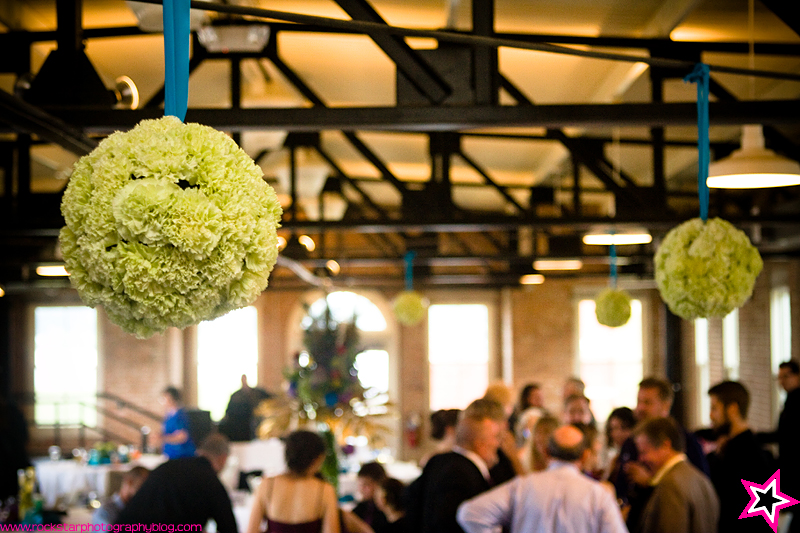 Check out the beautiful pomanders as well!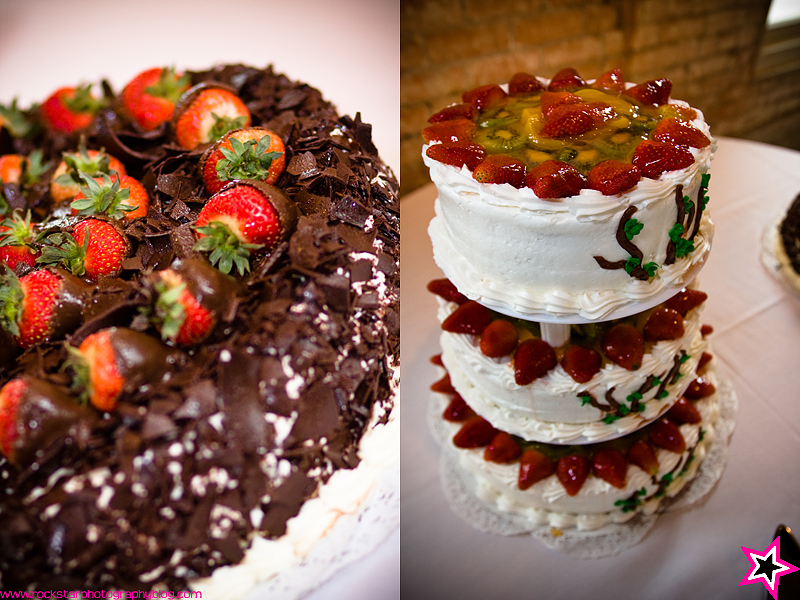 Both cakes were heavy on the strawberries – YUM!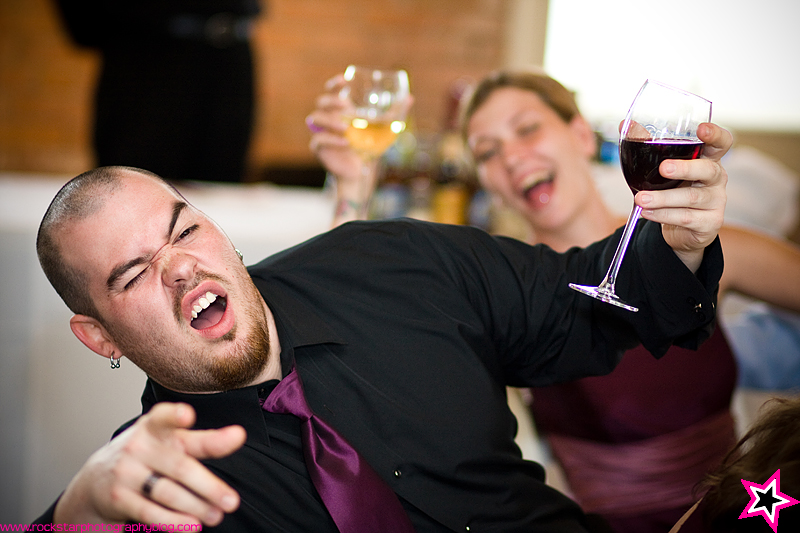 Obviously, it didn't take long for the party to get started 😉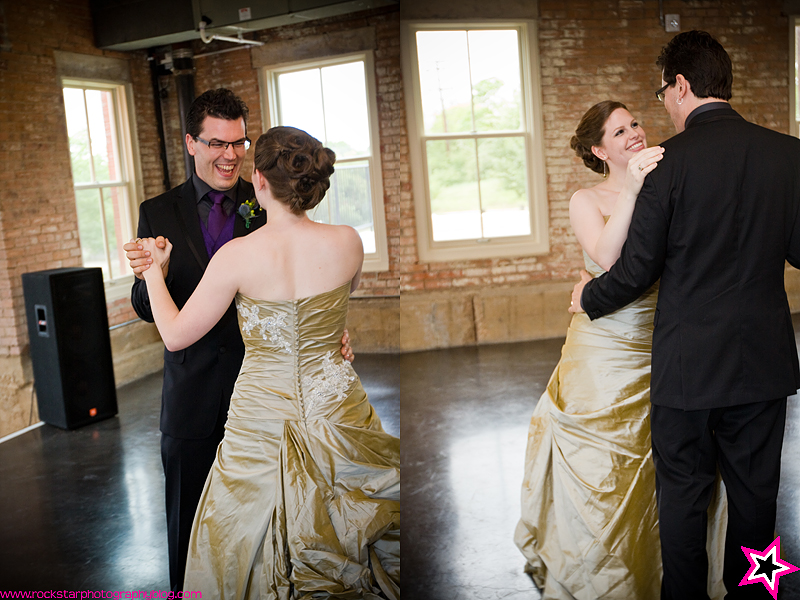 Amy & Aaron were all smiles for their first dance – so sweet.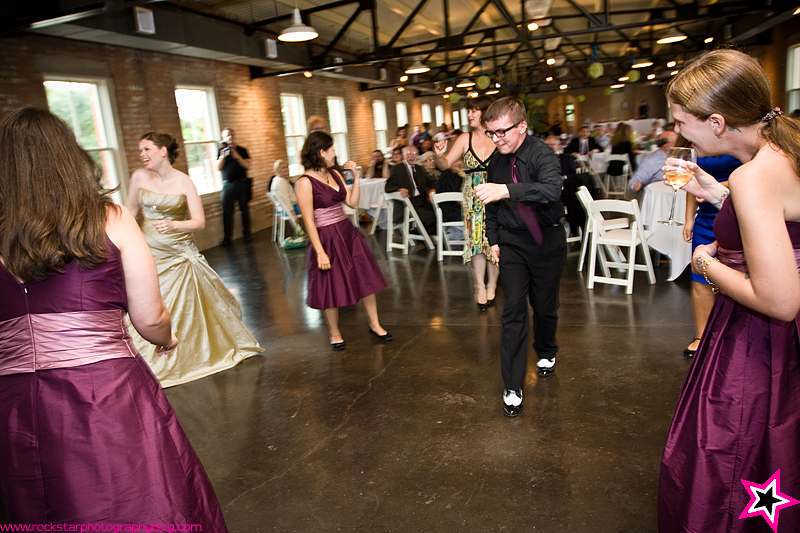 No party is complete without a moonwalk, and Josh did a fine job.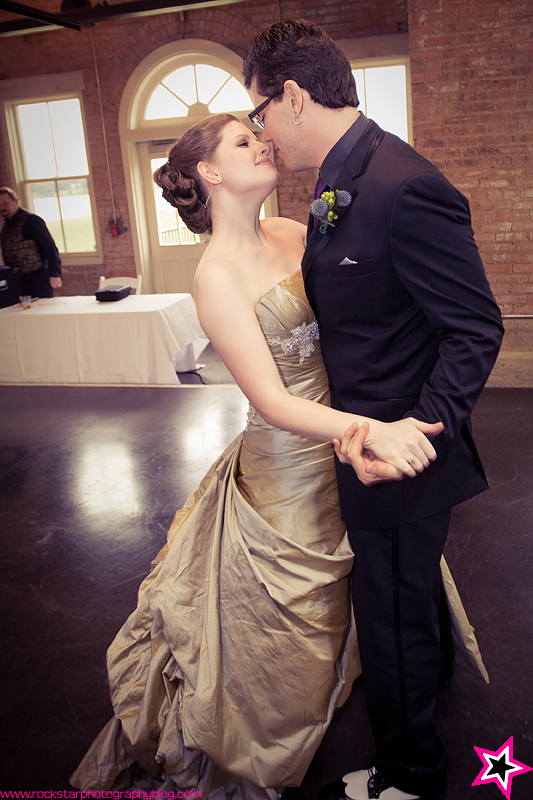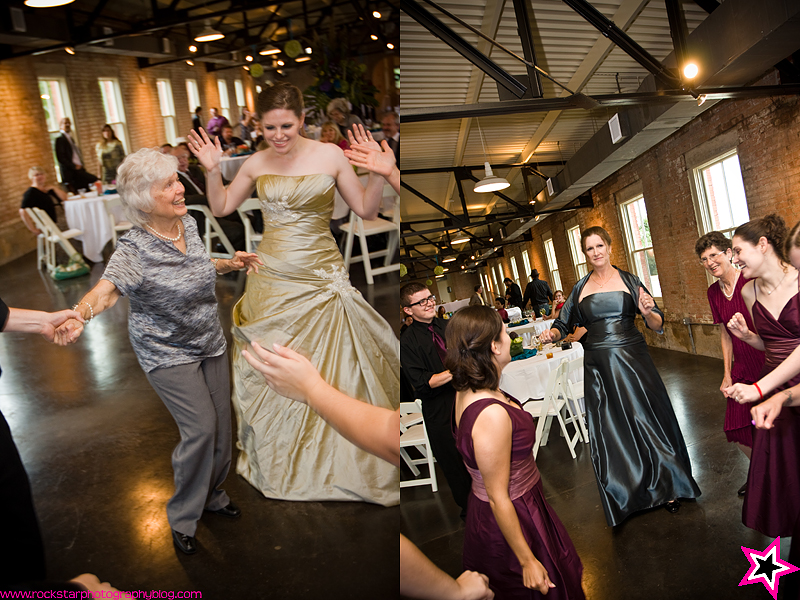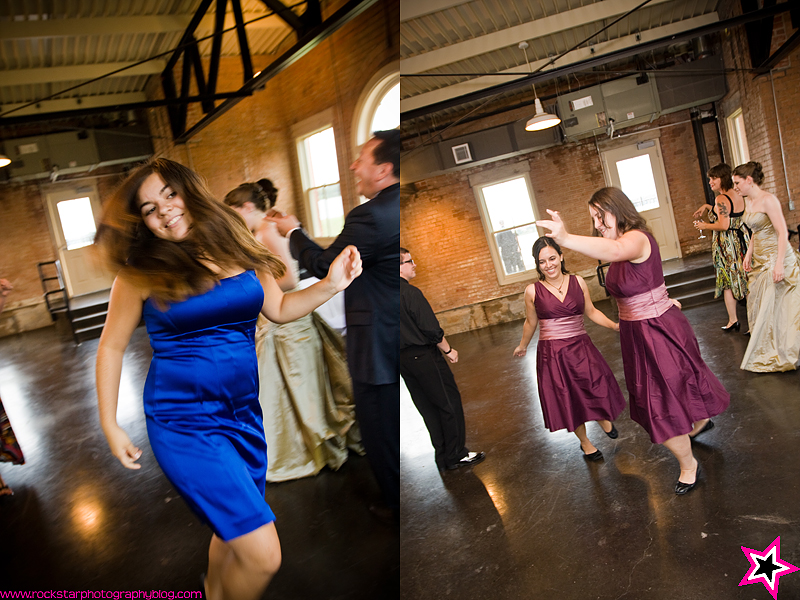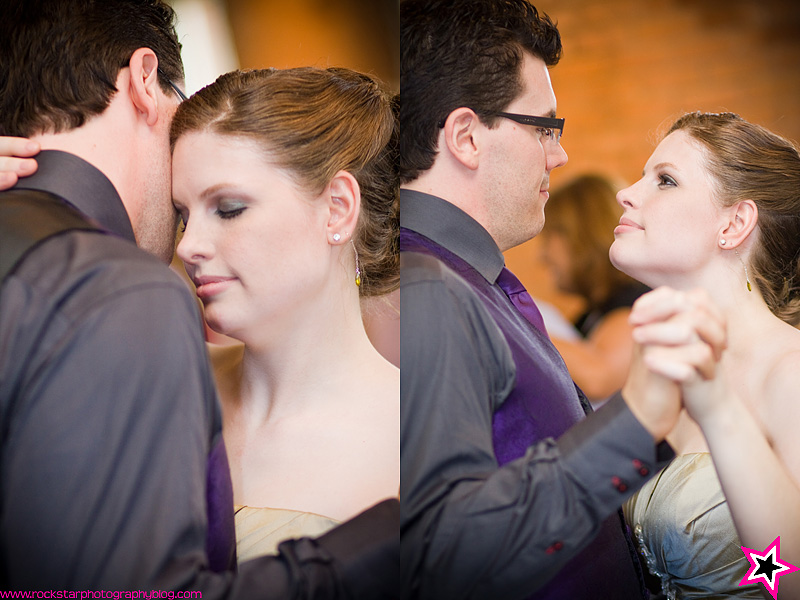 These just make me go awwwwwww. 🙂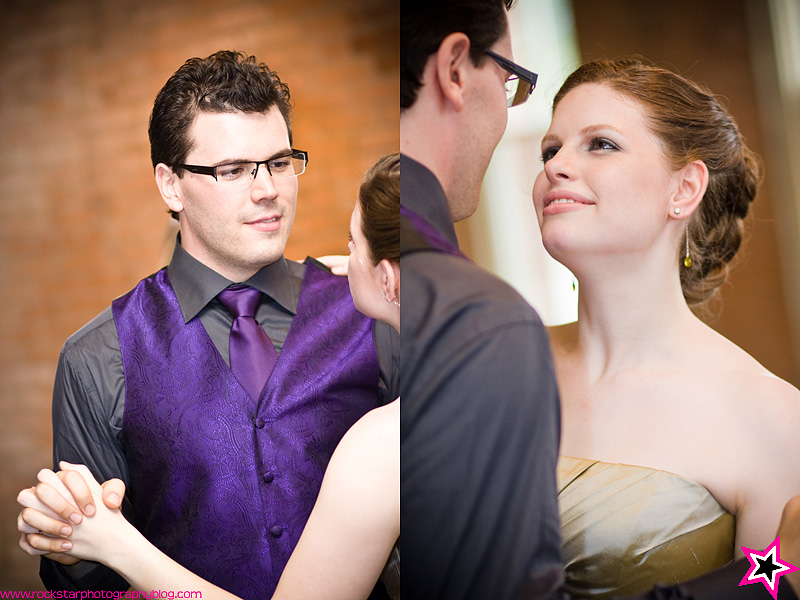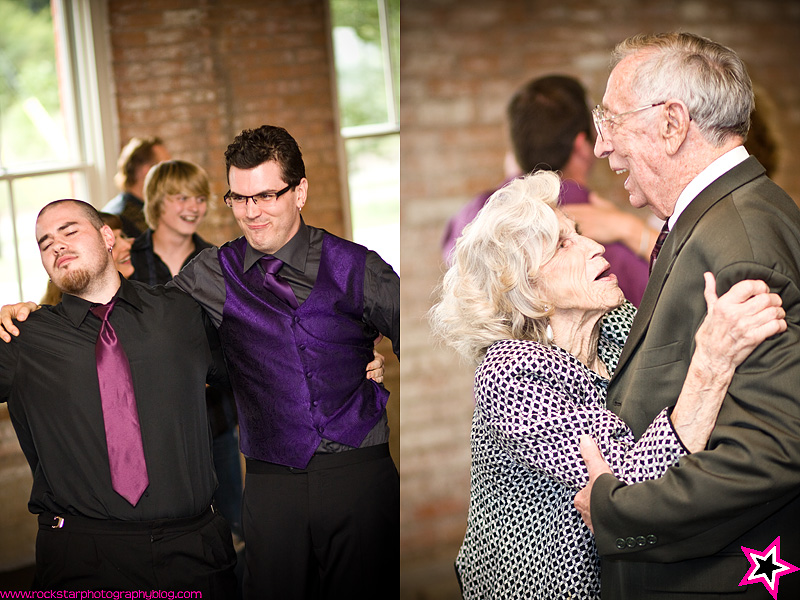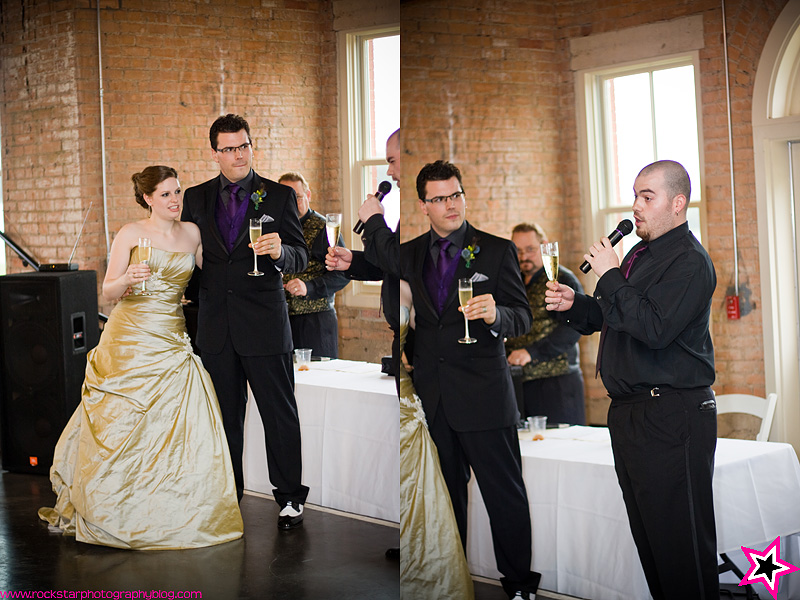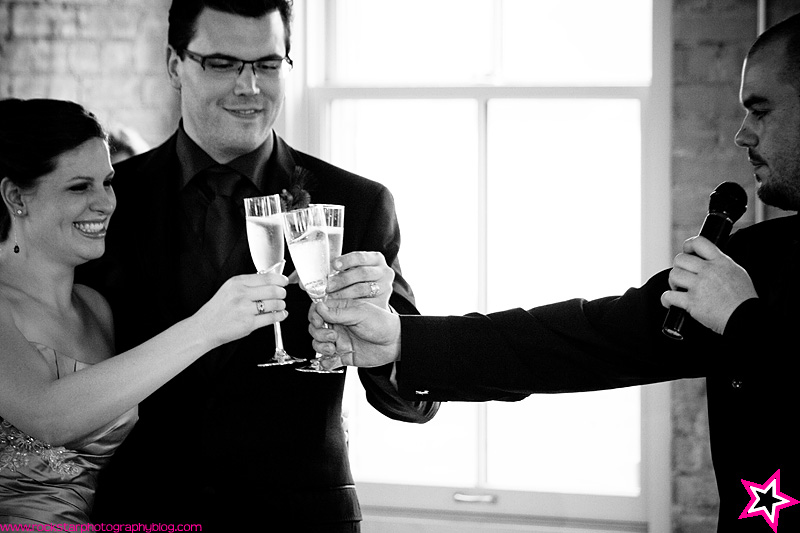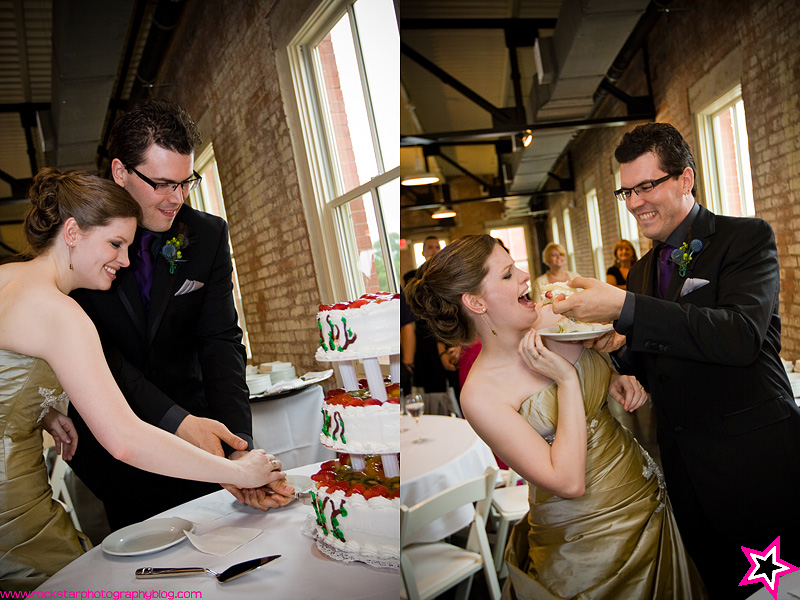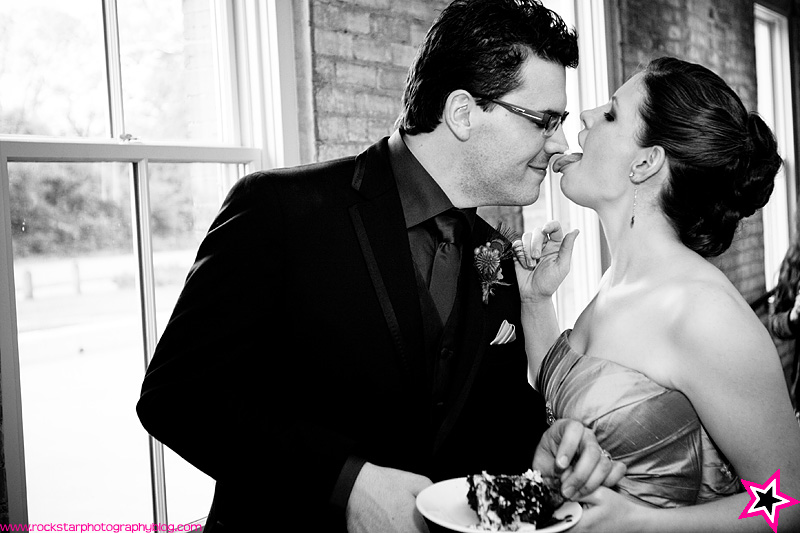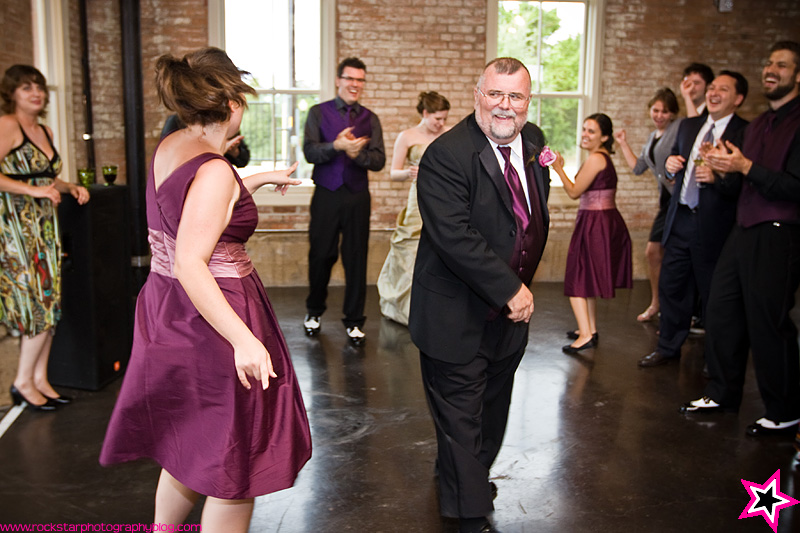 Aaron's Dad had some sweet dance moves too!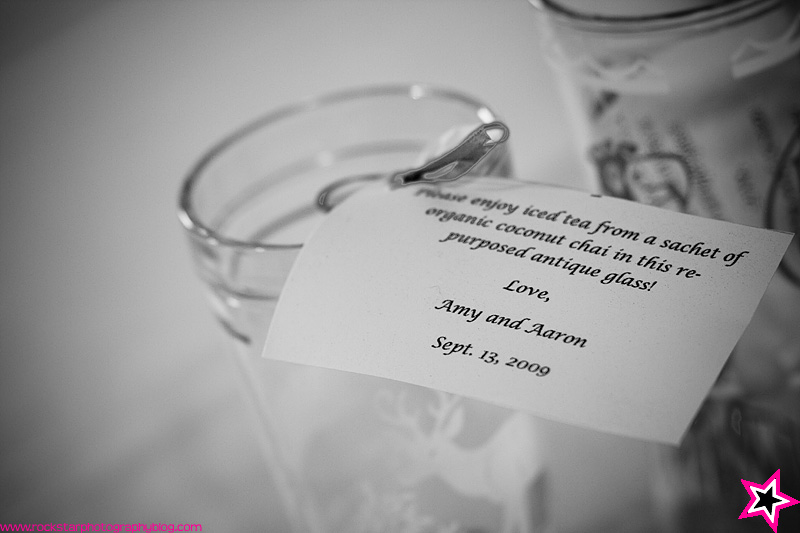 I thought Amy & Aaron's favors were really unique. They had repurposed glasses with organic tea. Environmentally friendly and one of a kind!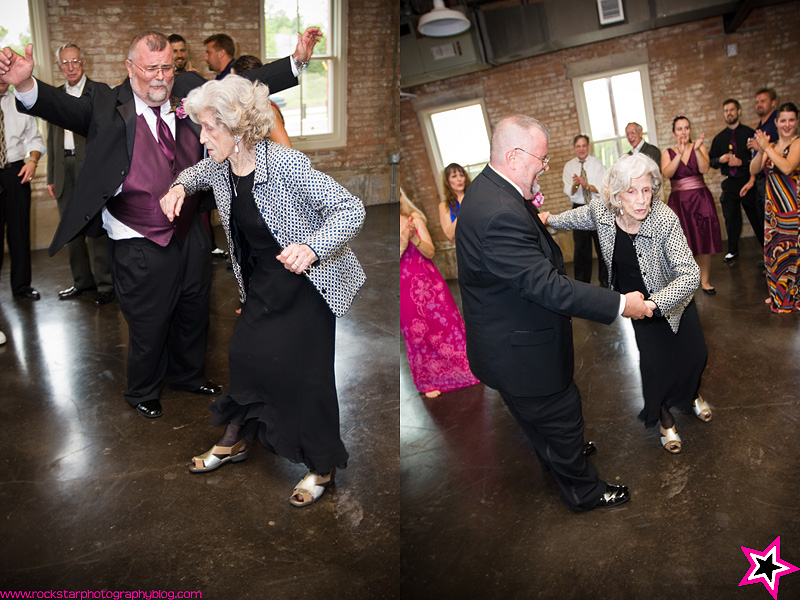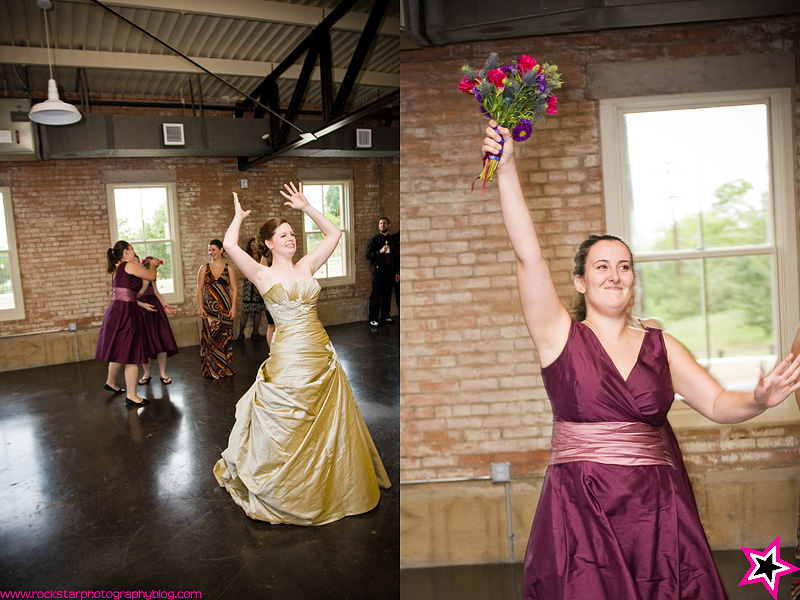 When Amy first threw the bouquet, she hit that beam overhead. However, the second time was a success and even garnered a victory lap. 🙂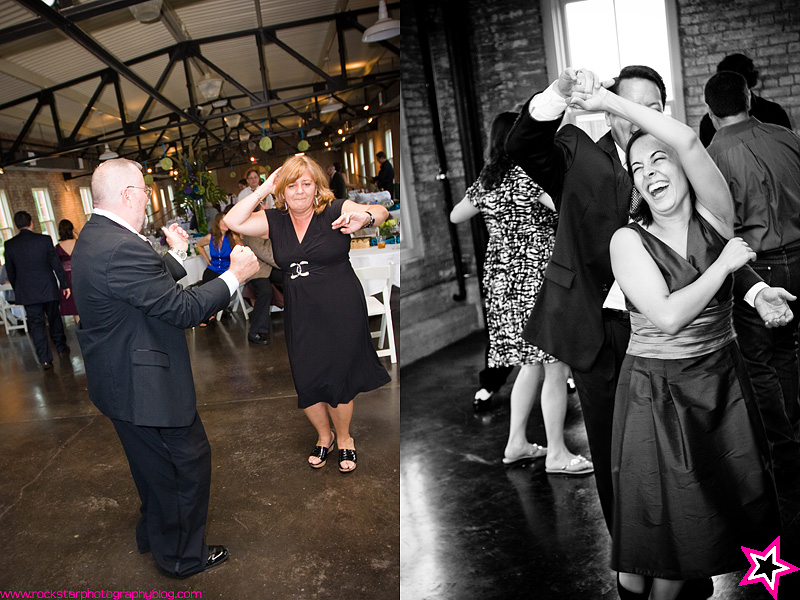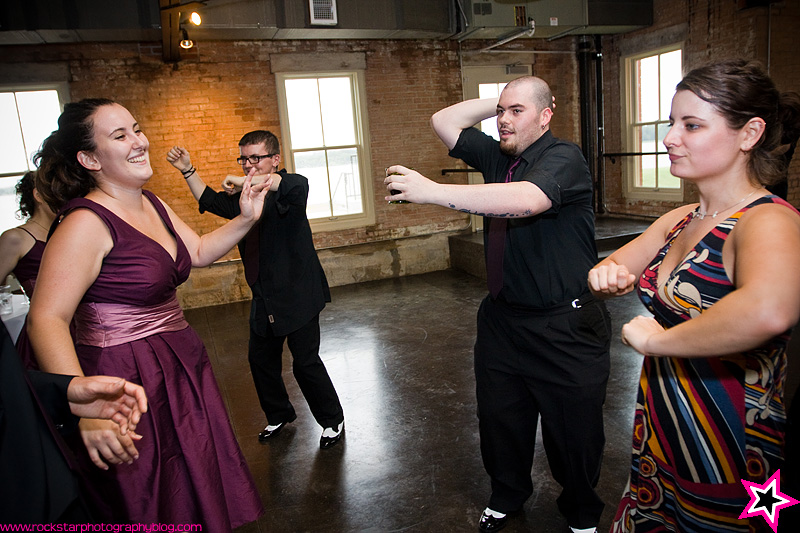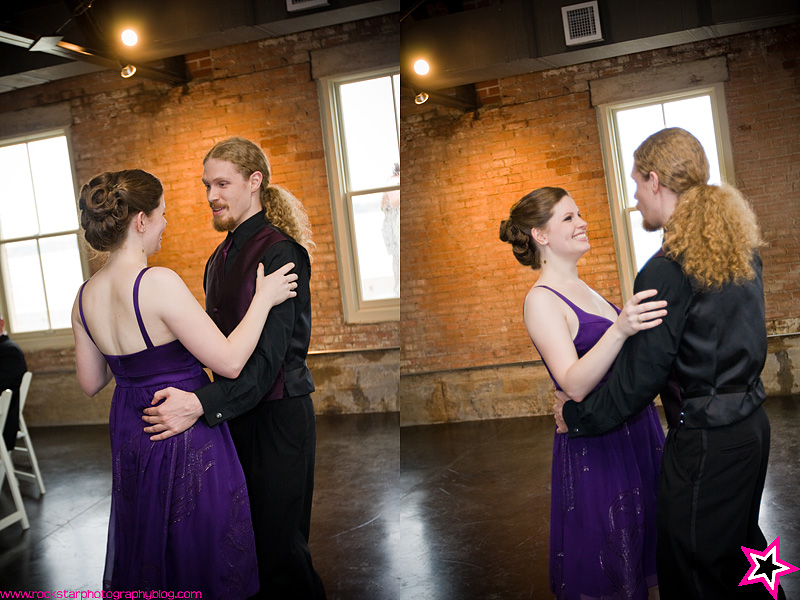 You could really tell that Amy and her brother were really close.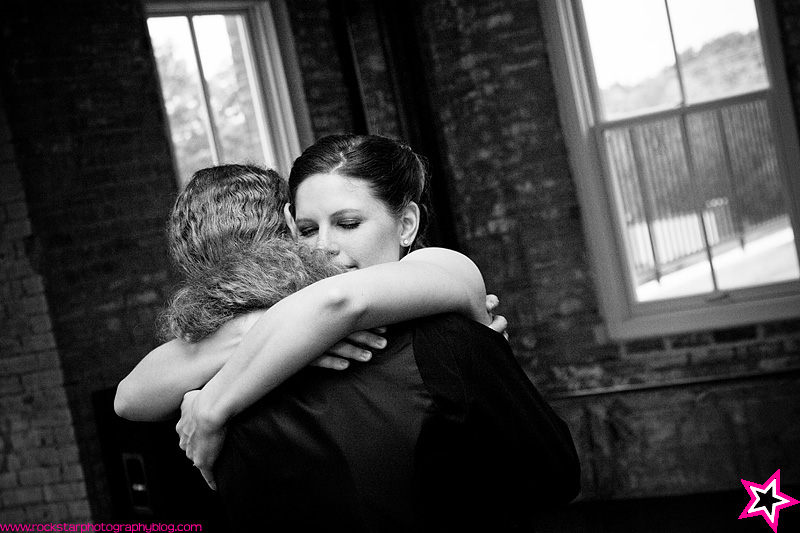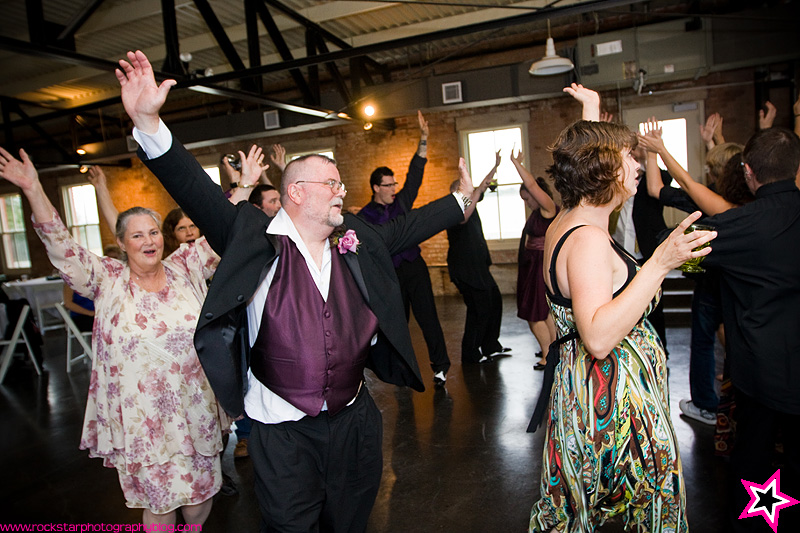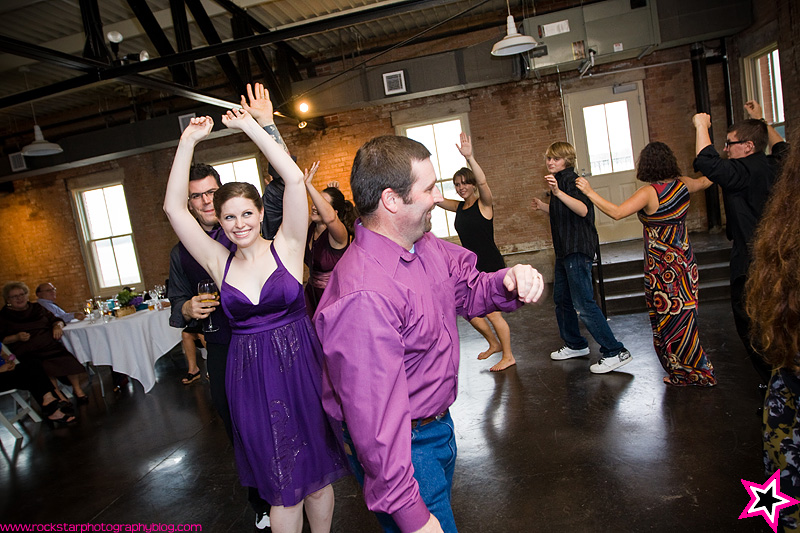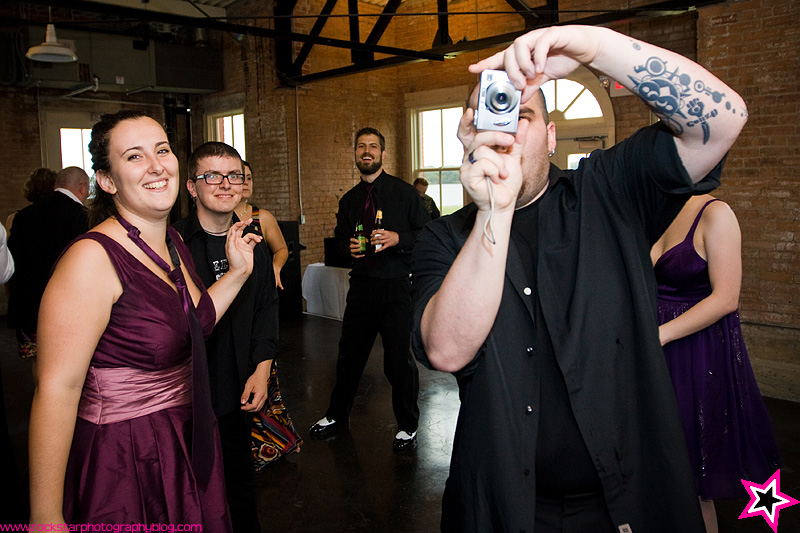 Hey! I'm still waiting to get MY picture back.. 🙂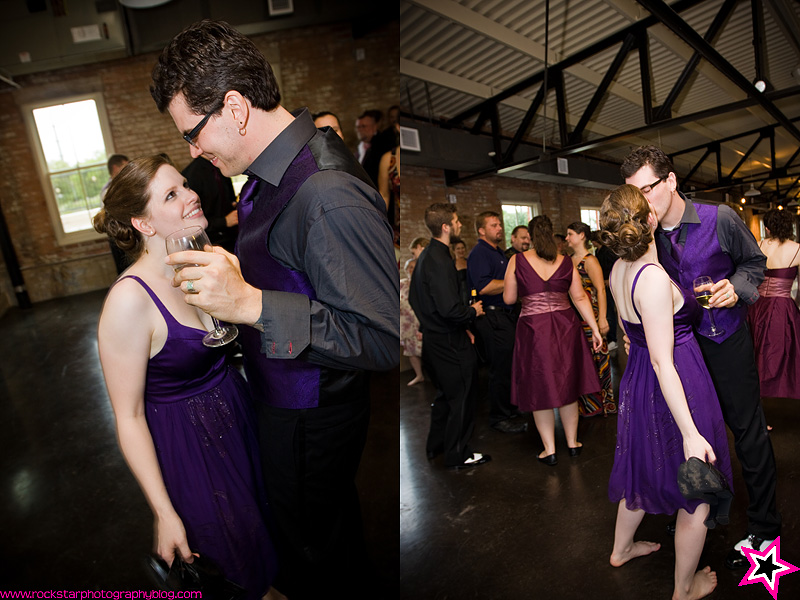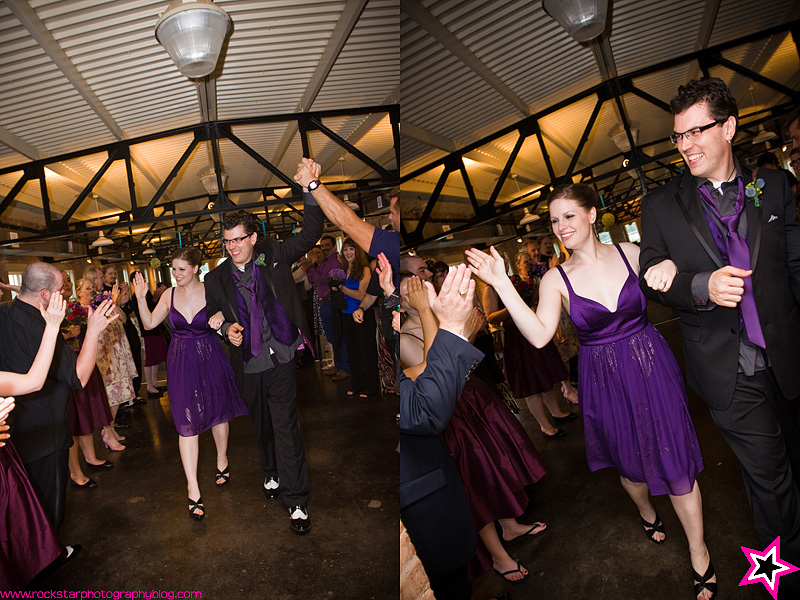 Everybody's cheered Amy & Aaron on their way out. By the way, did you notice Amy's gorgeous purple dress? I absolutely love it.

We had such a great time with everybody at this super fun wedding. There were smiles on every face and you could just feel the love in the room. It was everything a wedding should be, in a distinct and personal way. We love you guys, you're awesome!