Amy & Aaron's colorful, offbeat, rock and roll, outdoor wedding! (Part Two!)
We were lucky enough that it had stopped raining long enough for us to get some portraits out on the grounds of the beautiful Arboretum. It was still super wet and soggy, but Amy, Aaron and everybody else were real troopers! This was a super fun group.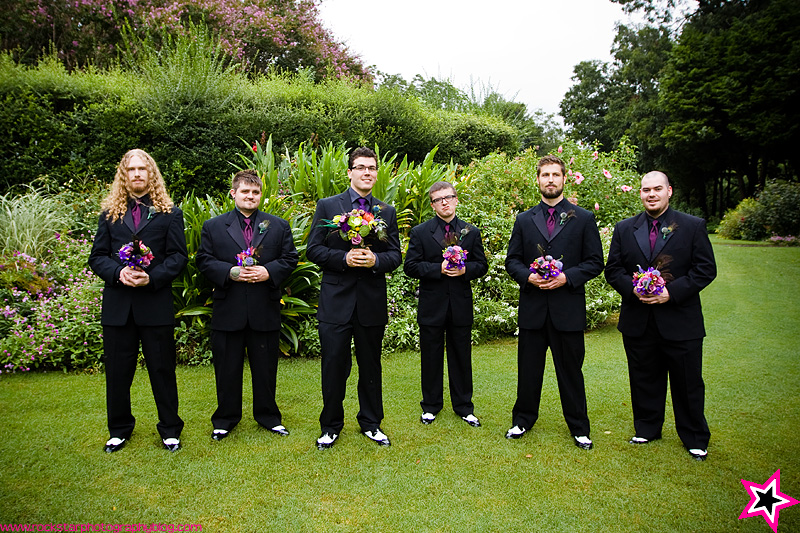 The awesome guys.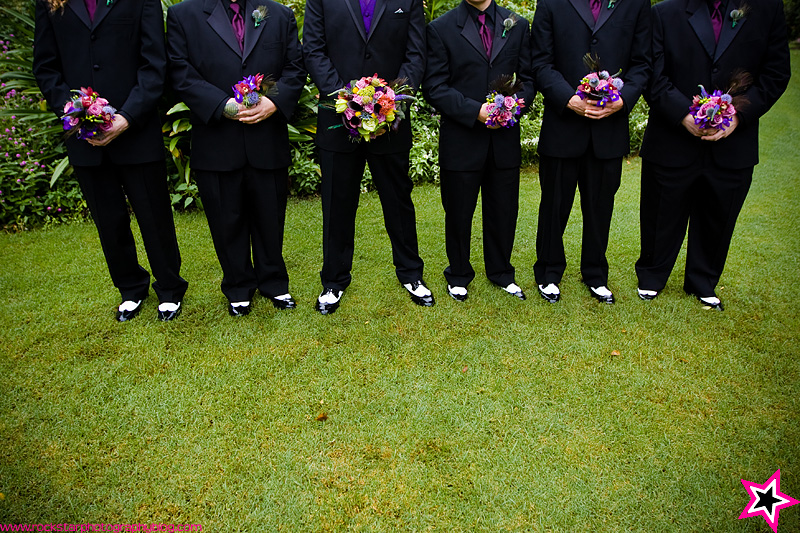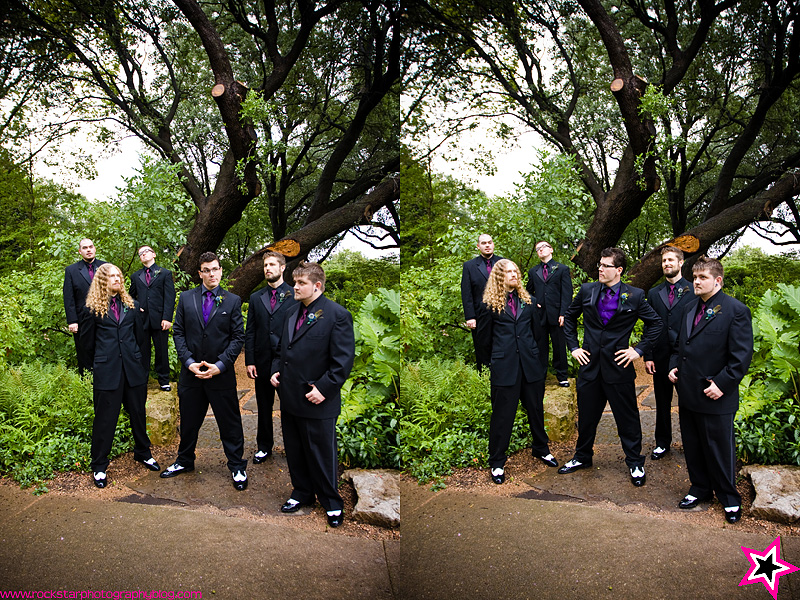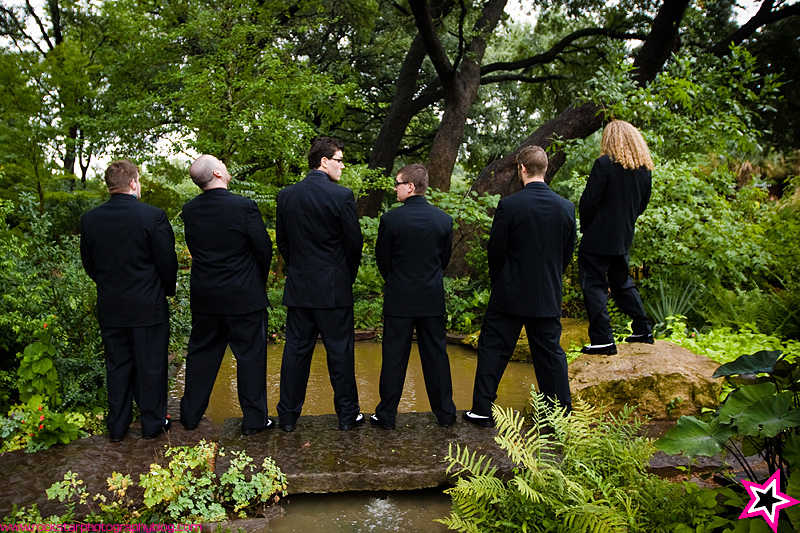 Heh, heh, heh!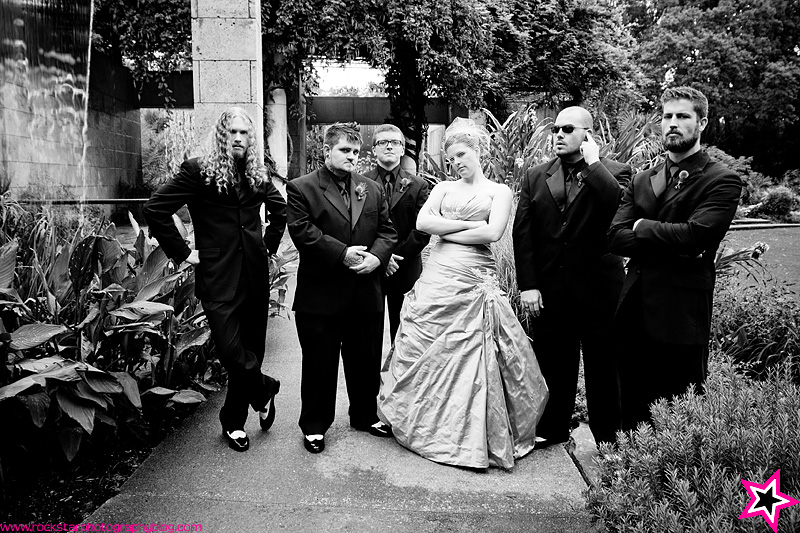 You don't want to mess with this group!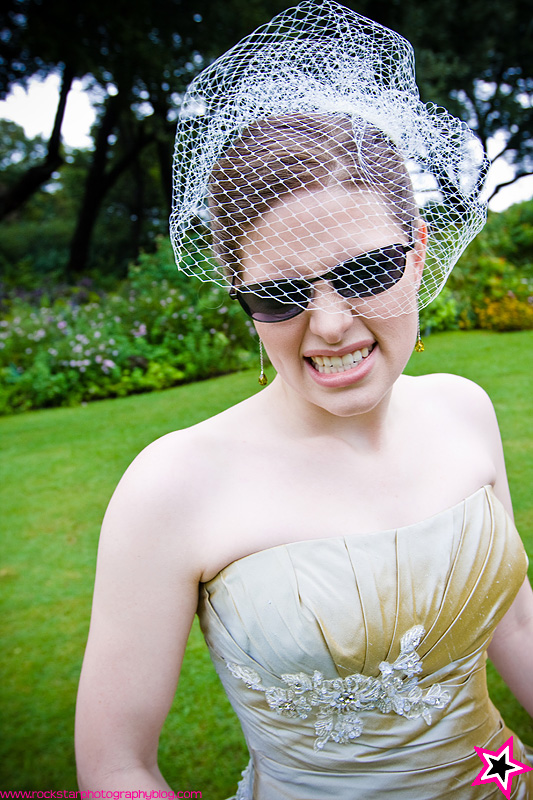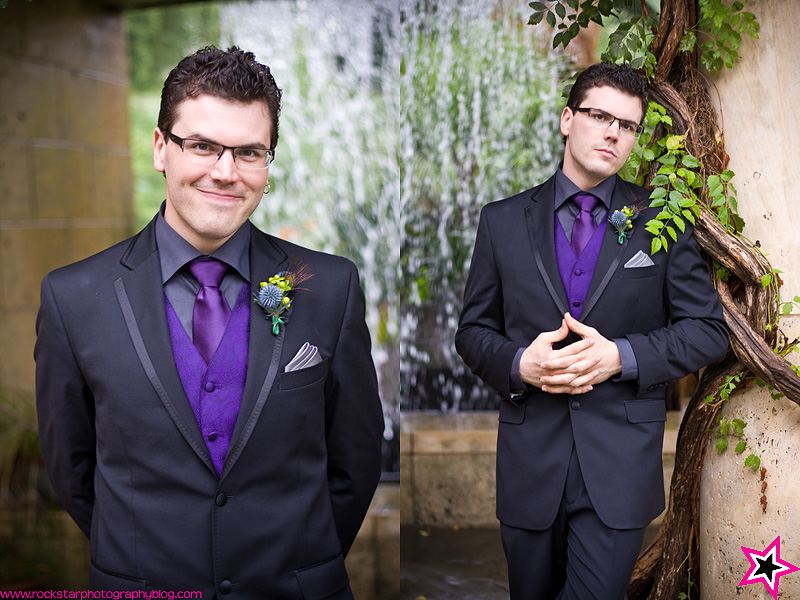 One handsome groom..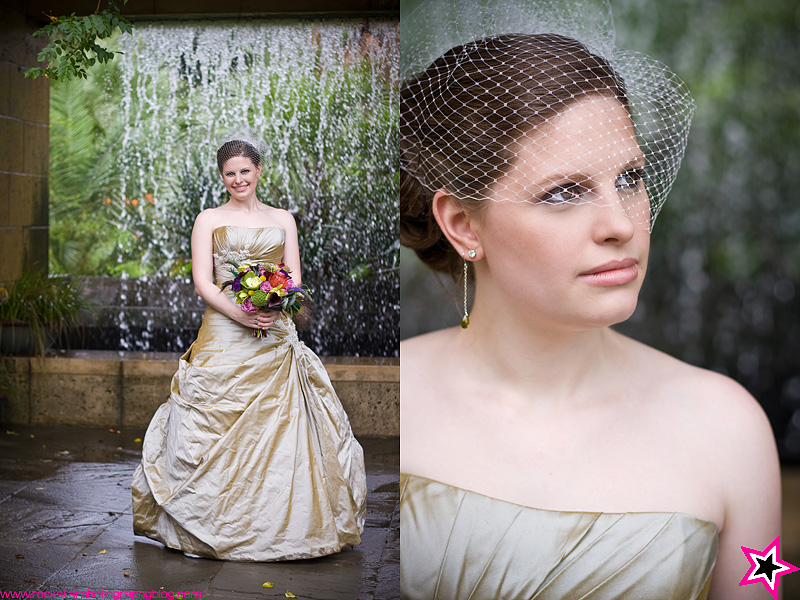 .. plus a beautiful bride!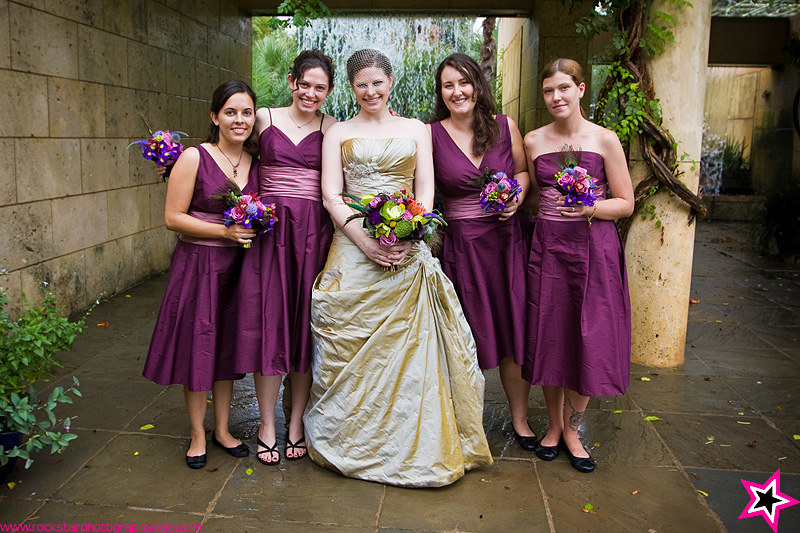 Then the ladies had their turn.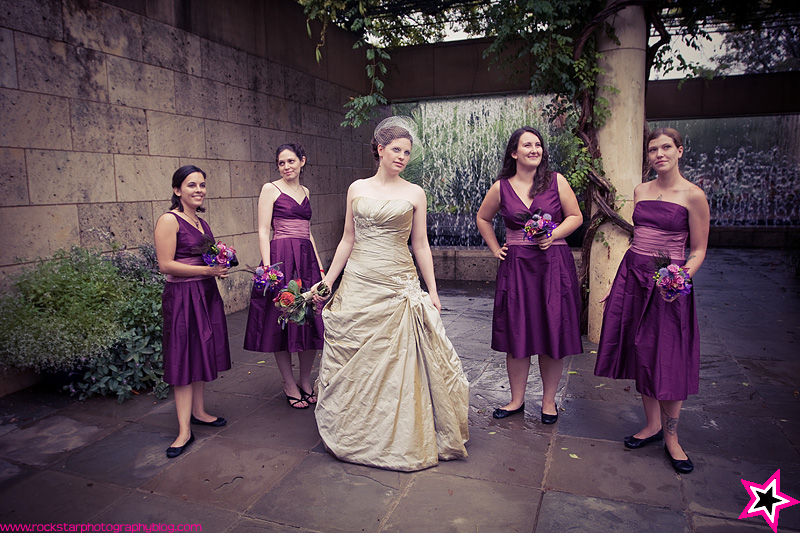 Work it!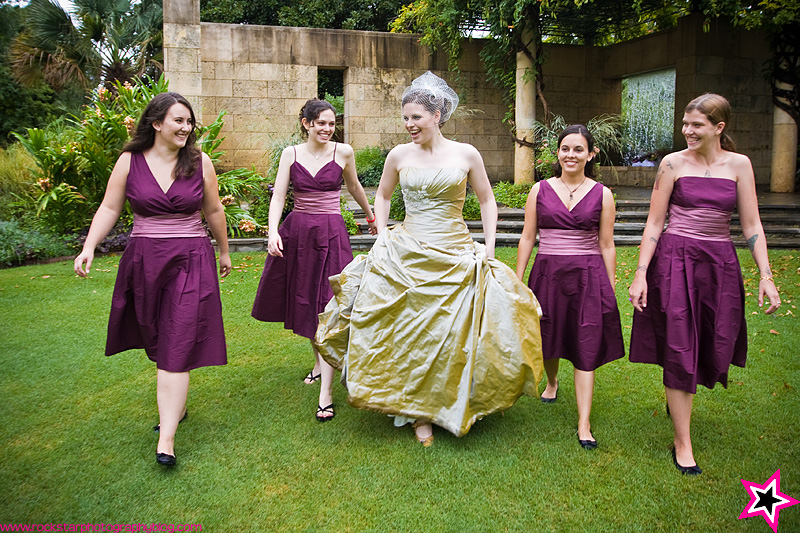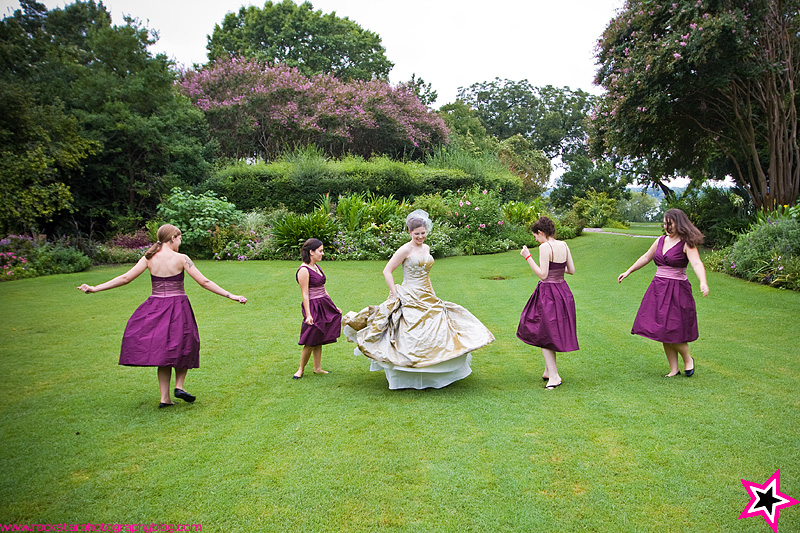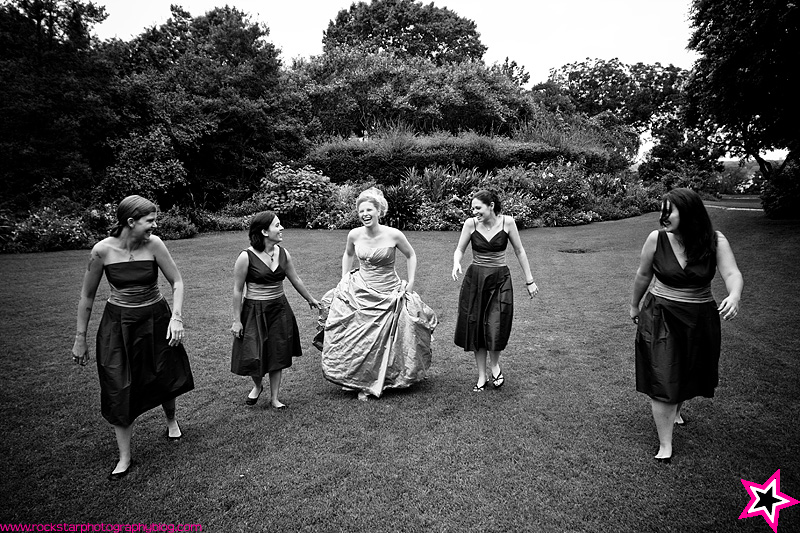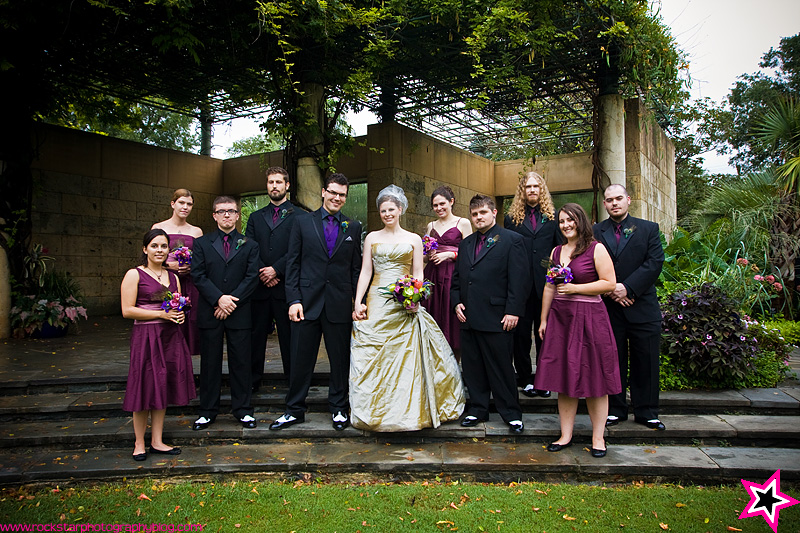 That is a great looking bridal party!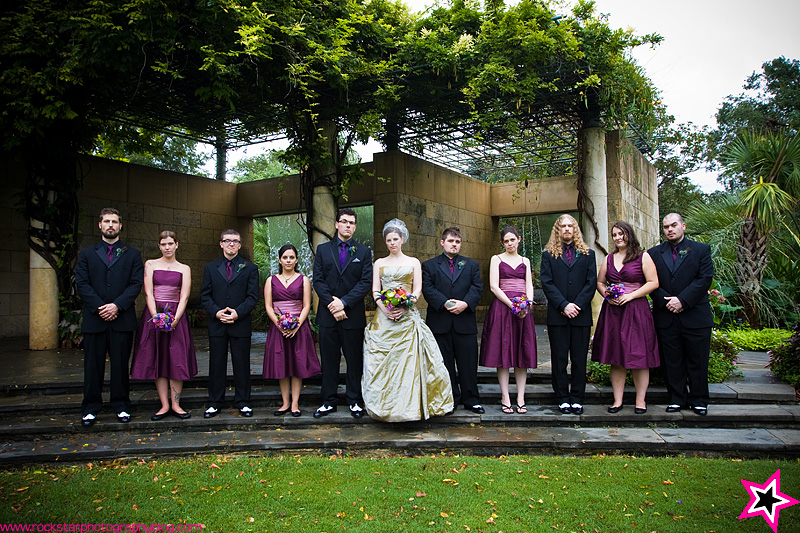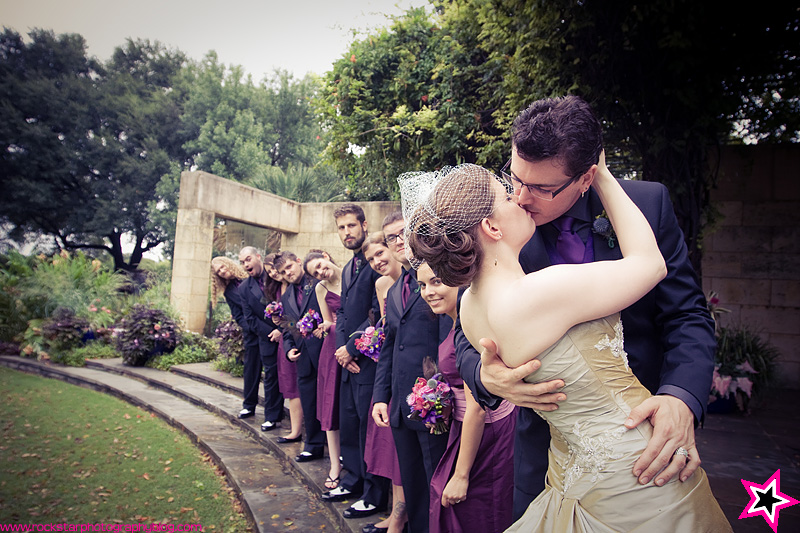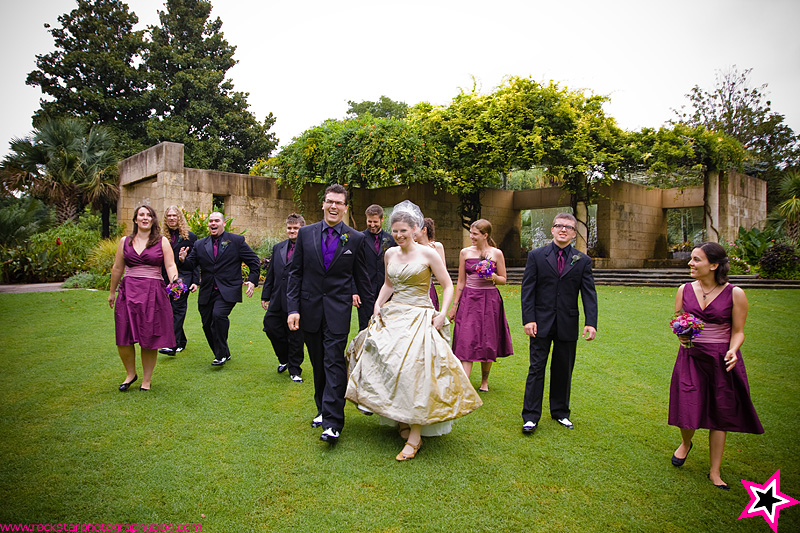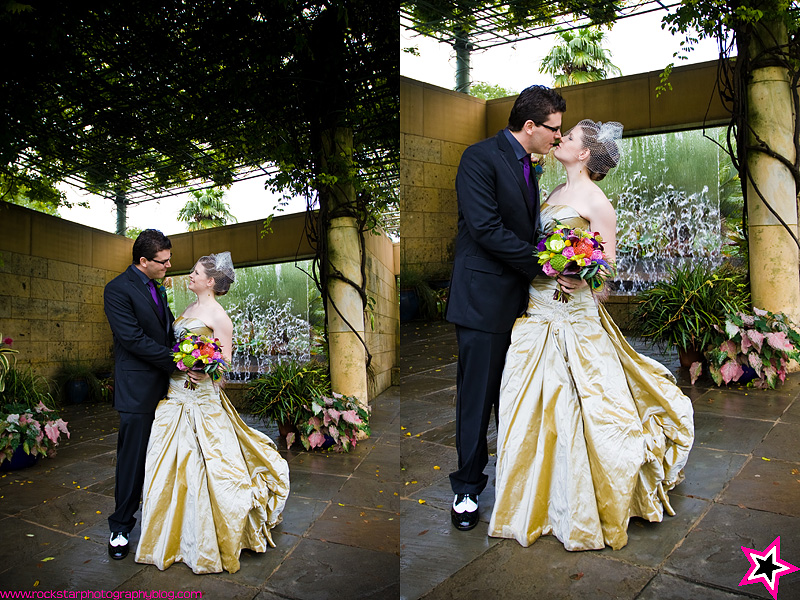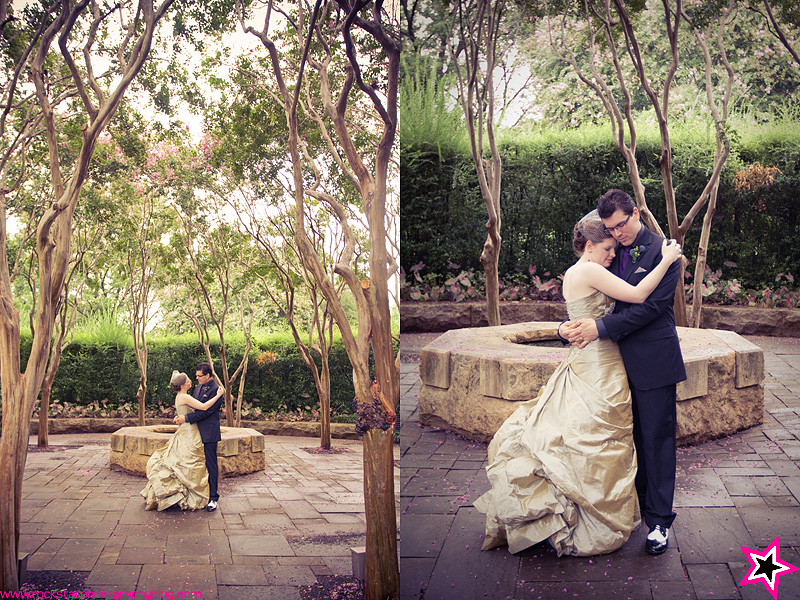 Are these trees amazing, or what?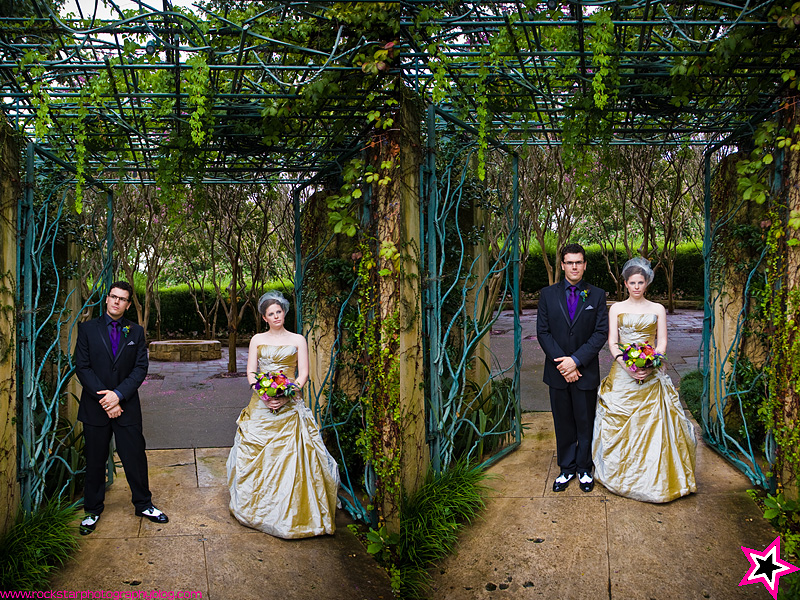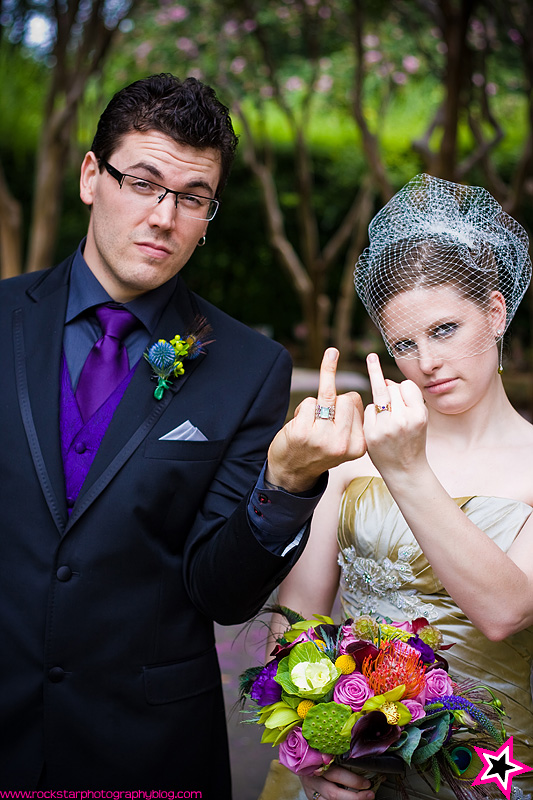 We went there.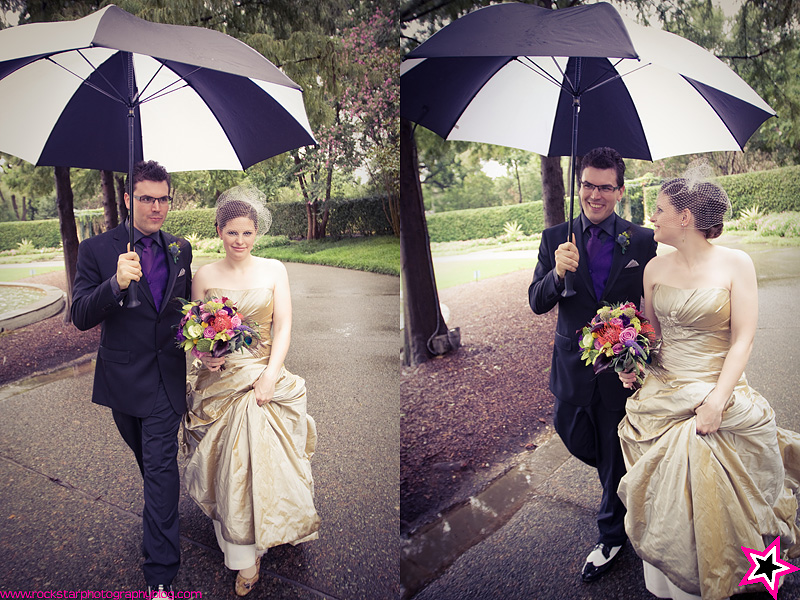 It started to rain again, so we handed off one of our giant umbrellas, and I caught a few really cute shots as I was walking backward.
Don't forget the rings! They are definitely the most unique rings I've had the pleasure of photographing .. 🙂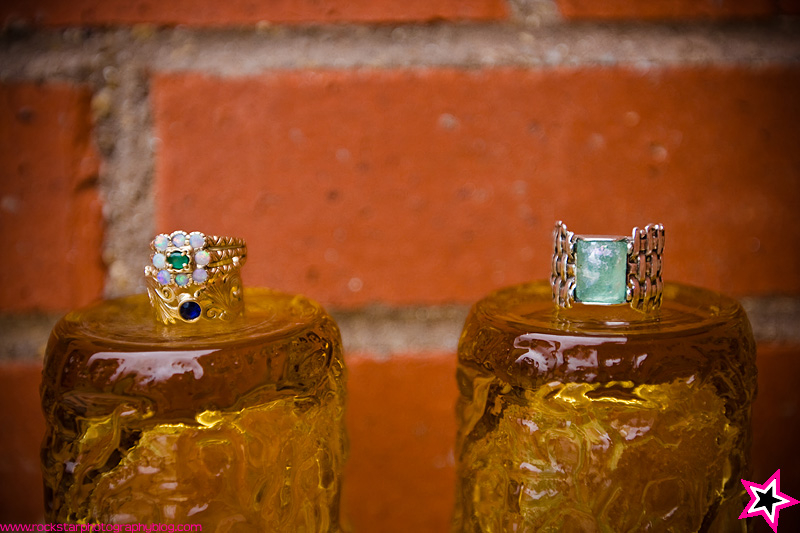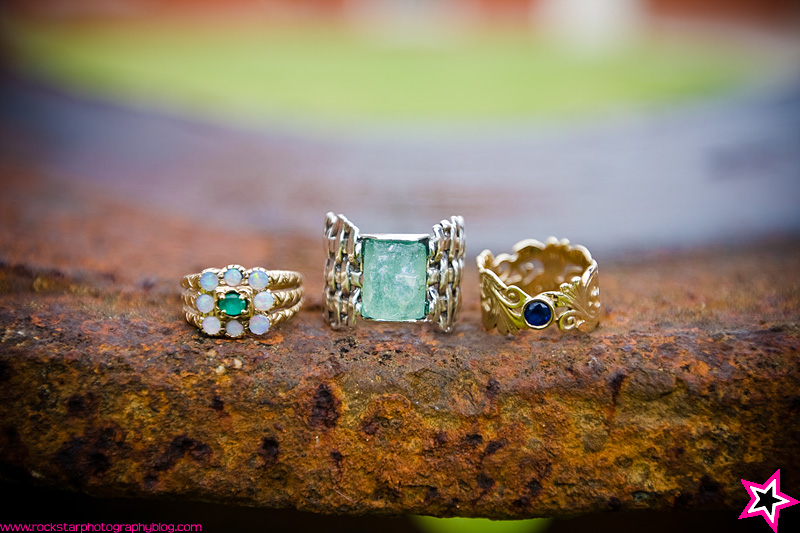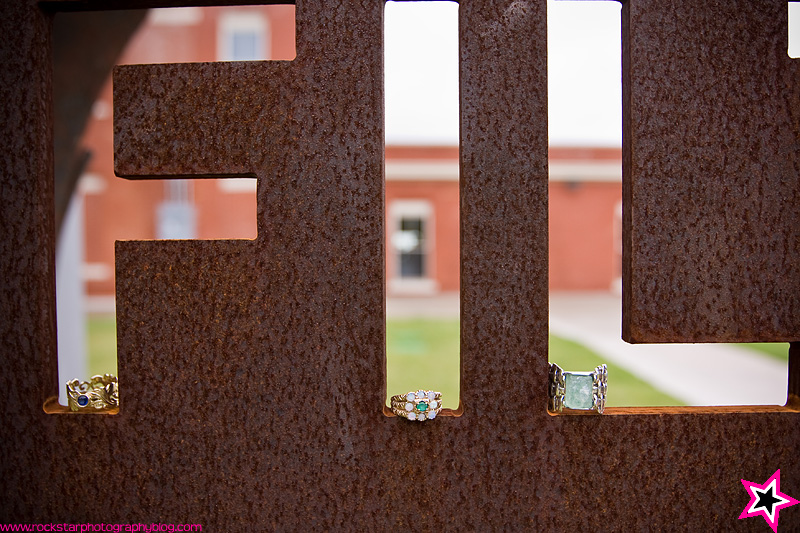 We have one more super fun post coming up.. the reception! You don't want to miss the party, so come back tomorrow and check it out.