Gorgeous product showcase! – Plano Family Photographer
As much as I love taking photographs of my clients, I also love presenting them with amazing finished artwork that they can enjoy right away. It makes your life easier, because you don't have to take the time and effort to figure out prints. We all have busy schedules, so that's why I love taking care of my clients and taking that extra responsibility off their shoulders. Plus, this art will stand the test of time and they'll be able to enjoy it for years to come.
Since I just shared the A family's session, I thought I would also share their finished artwork. I love how well coordinated everything came out. Their album and book covers matched the vibe of their session as well. I have used my album company for years, and one reason I love them is because they carry a huge assortment of beautiful non-leather cover options. Plus, every album I get from them is absolutely stunning! I feel that way about all my vendors, and I chose them because I truly believe they are some of the best in the business!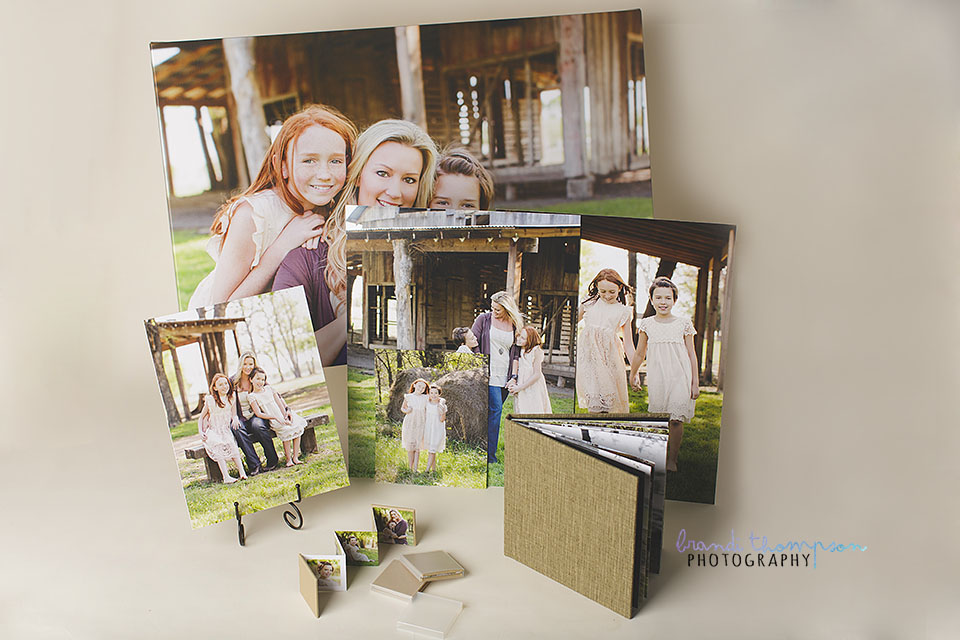 So, here's a recap of what the A family will be enjoying. They got an absolutely stunning 24″ x 36″ canvas. It's almost impossible to capture the detail in this via digital photo. But, luckily I DO have a sample I bring with me to all premiere & ordering sessions. They come fully enclosed with hanging hardware so they're ready to mount on your wall. They also got a pair of mounted 16×20 prints, a mounted 11×14 print and a loose 8×10 print as well. When it comes to books (the perfect way to share the story of your session) they chose a 10×10 layflat book which features actual mounted photographs, as well as a set of 3×3 accordion albums that can be used as gifts. Check out the details of the collection below.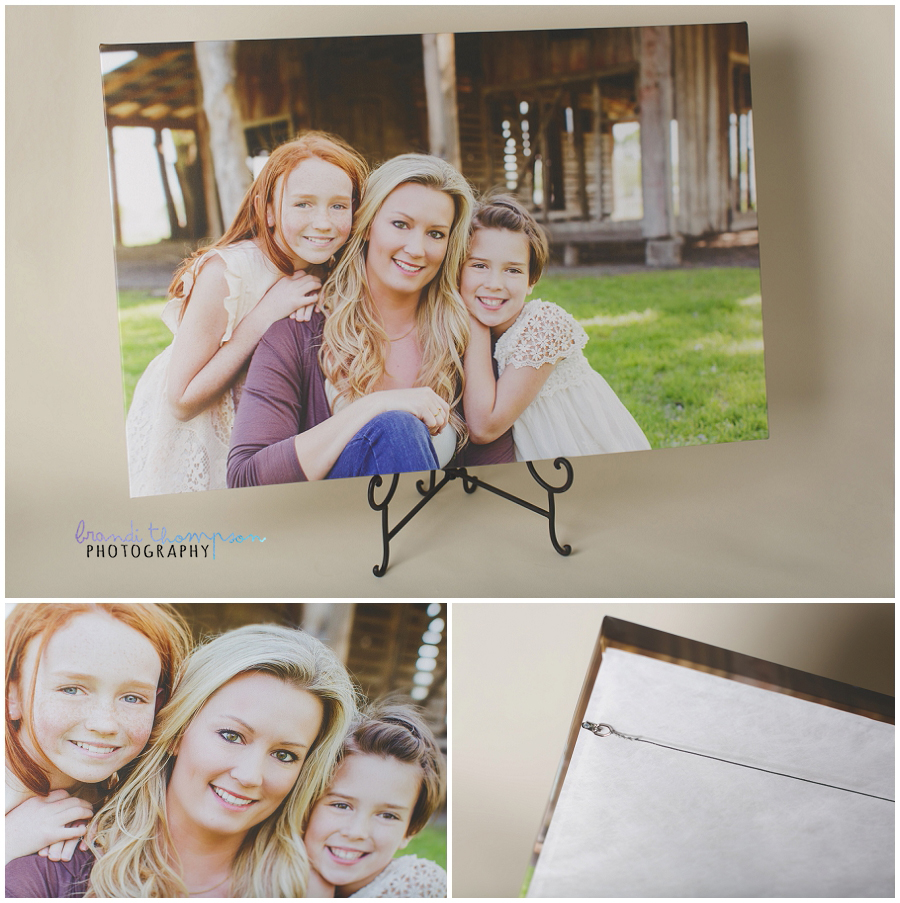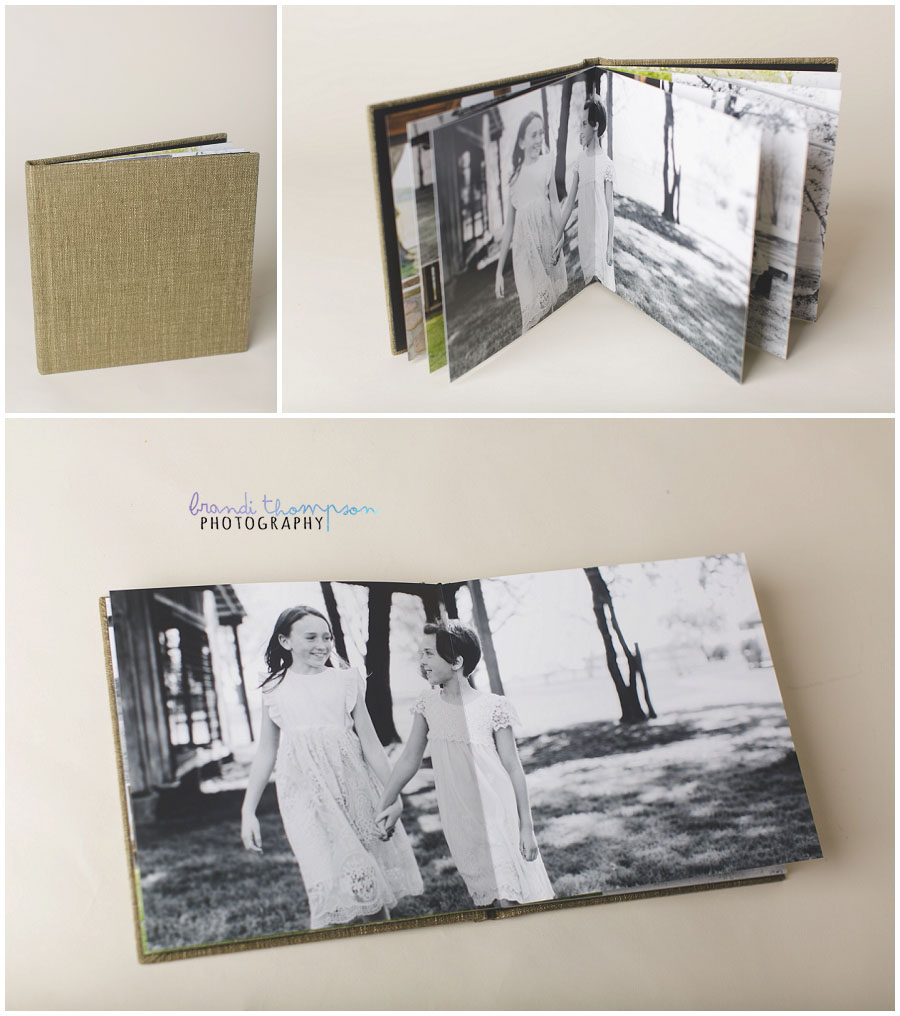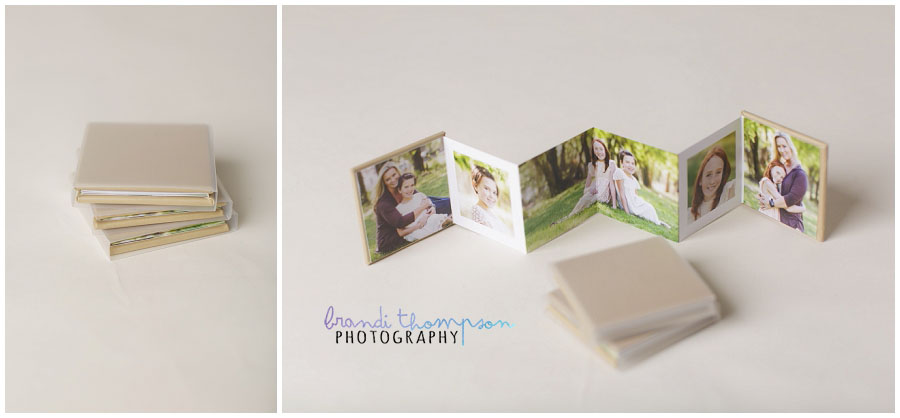 If you want more information on my fabulous finished artwork or are interested in scheduling your own custom family session, just drop me a line. I'm happy to share all the information you need! Have a great rest of your week.