Gorgeous Newborn Session Product Showcase – Plano Newborn Photographer
I always mean to do these kind of posts, and I always forget. But, this time I just had to show off this amazing newborn session product collection! After they had their newborn session in my plano photography studio, we got together to go over their photos together. Since we meet in person, I am able to share product samples you can touch and play with. It's so much better than guessing what it is based on words on a website!
So what all did Miss C's mom and dad get? Check it out: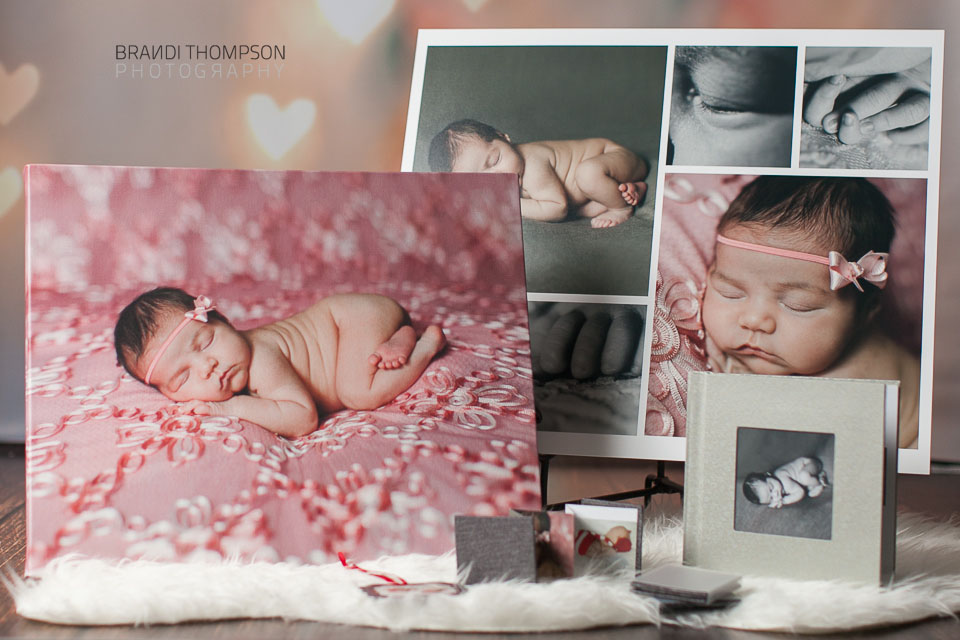 On the left we have a 16×20 gallery wrap canvas. These come completely ready to hang on the wall – no frames required! There is also a yummy 20×24 mounted collage print. Collages are the perfect way to put together all those little newborn details.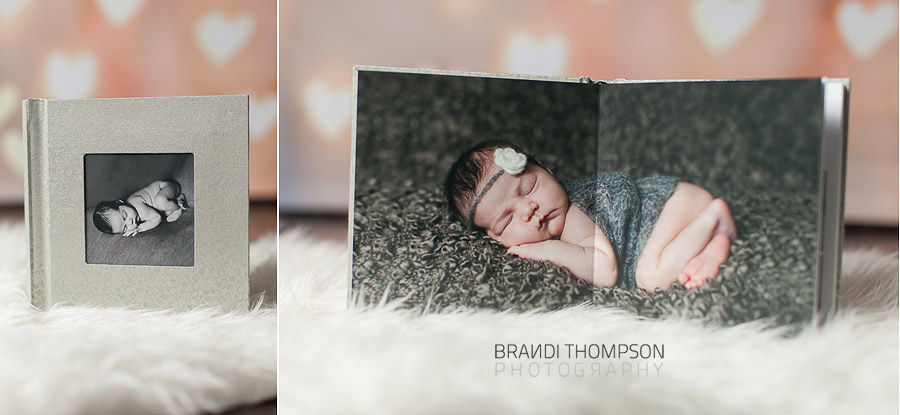 They also got a gorgeous, handmade flushmount album. This heirloom quality album is in 8×8, which is a great size for a newborn album. These are available in tons of cover options as well.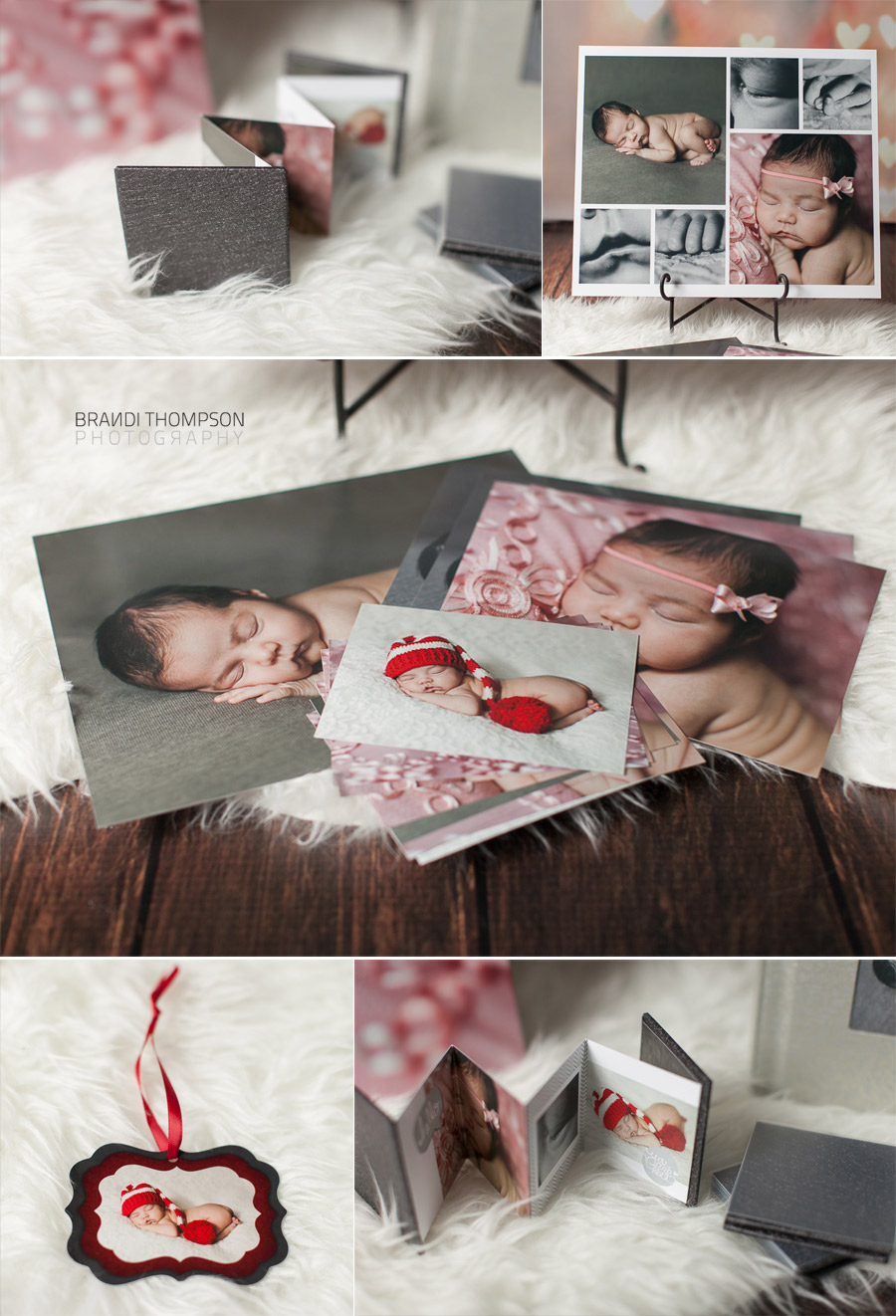 In addition to the products mentioned above, they got a set of three accordion mini albums which are great grandparent gifts and fun brag books for you. There are a variety of smaller prints in 11×14, 8×10 and 5×7 as well as a little bonus gift – beautiful metal ornaments. These are super pretty in person!
I love helping my clients put together the perfect product packages for their sessions. I know that Miss C and her entire family will be enjoying these items for many years to come!