Family What to Wear – Beach Inspired – Plano Family Photographer
Ah, August.. the tail end of summer. I'm currently enjoying some time on the beach with my family, so I thought I'd create a beach inspired What to Wear board for you. I love all these fun and relaxing blue and green hues paired with neutral sand inspired tans. It's always important to remember that your shoes matter, too. Especially when you've got a rather casual look going, you can add some nice detail with your accessories, while still keeping the overall look easy to put together.
If you're interested in any of the below looks, here is where you can find everything:
Brother: Shirt | Shorts | Shoes
Mom: Blouse | Shorts | Necklace | Shoes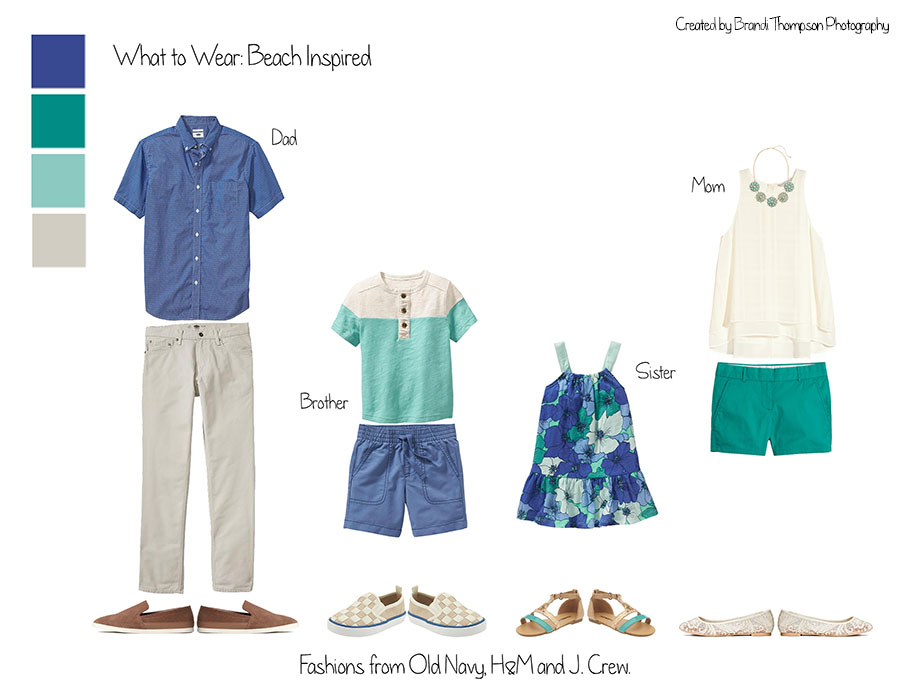 Thanks for stopping by! It's been a great summer, but I'm looking forward to a fun fall as well. I'll have a great fall themed what to wear ready for you next month.