Fall Mini Sessions – Plano & McKinney
It's Fall Mini Session Time!
It's been a long, hot summer, but I am looking forward to all the fun and chaos that fall brings. We will all be up to our eyeballs in holiday festivities soon, but before we get started on that, let's get you booked for your fall photography session for 2022! Fall mini sessions are the perfect way to get updated photos, while keeping it quick, easy and fun (the most important part!). Here's the info you need to know for 2022 Fall Mini Sessions.
Dates:
Saturday, Oct 22 (AM only)
Sunday, Oct 23 (AM or PM)
Sunday, Nov 13 (AM or PM)
Mini sessions are 20 minutes in length and include one full resolution digital file of your choice. Additional images are available for purchase, and there is no minimum purchase required. After editing, we will review your photos together via Zoom, in real time, so I can answer any questions and help you pick the best options for you. If you prefer, you're welcome to come to the studio to review samples in person! Yes, leashed pets are welcome!
Cost: $150 + Tax
This years locations are the historical village of Chestnut Square in McKinney, and Haggard Park in old downtown Plano. Chestnut Square is full of beautiful old buildings, fun textures and greenery. Haggard park has it's huge gazebo, pond and is across from great alleys for those who want to add some urban textures. I will bring a holiday prop set up for morning sessions, for those who want to use it for a little extra sparkle and flair! Both locations are easy to access with easy parking.
Here are some sample images from past sessions at these locations. Remember, this is only some of what's available!
Chestnut Square (McKinney):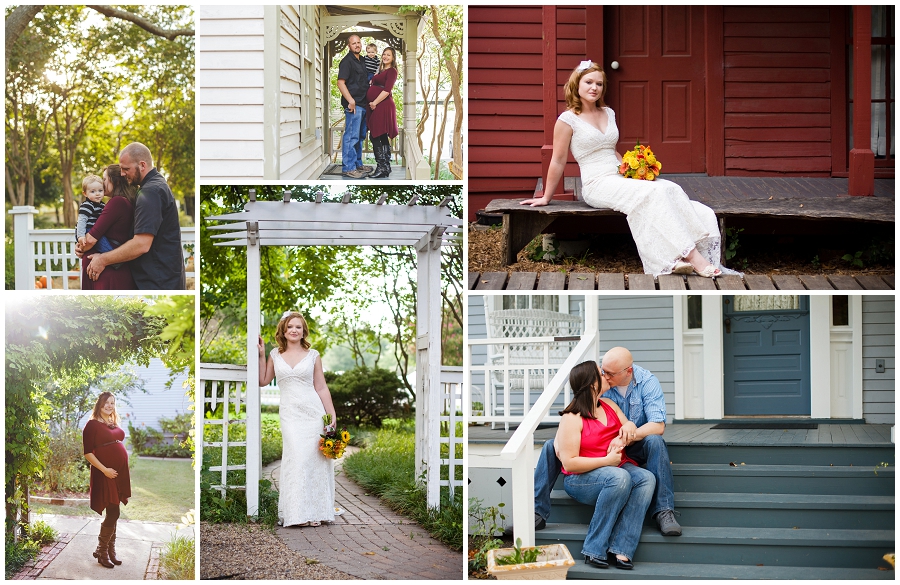 Haggard Park (East Plano):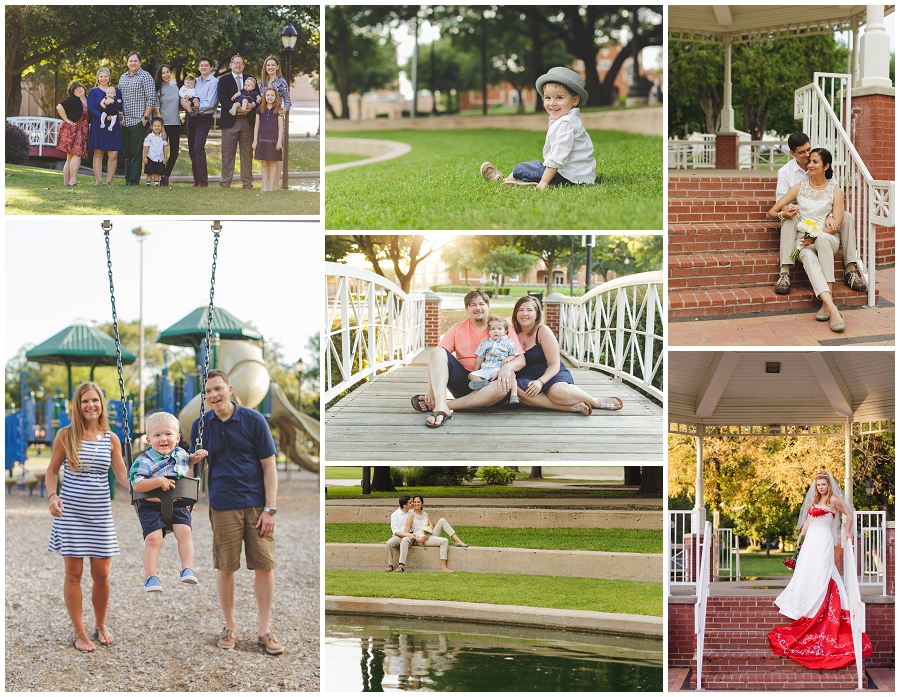 After selecting your slot via SignUpGenius, I will send you the booking information via my client portal. All contracts and retainers must be completed within 48 hours, or the slot will open back up. If life throws you lemons that interact with your selected slot, please let me know as soon as possible, so we can make alternative plans!
You can find my current pricing guide here: https://bit.ly/3BXXTX9
As always, feel free to ask any questions at brandi@brandithompsonphotography.com . If all the slots on a day/time are full, feel free to email me about options. I look forward to seeing you soon!
Are you ready to get your spot? Sign up here!