Effortless Spring Family Looks – What to Wear for Your Photography Session – Plano Photographer
Spring! It finally feels like spring. Insert my happy dance here. Of course, it's already been reaching into the 80s as well. But, I'll take that over the cold winter temperatures any day of the week, what about you? Anyway, today I've got a super comfy, yet still pulled together, look that is perfect for the unpredictability of spring. You can never go wrong with layers. They add visual interest. I plan on talking in depth about visual interest soon; namely mixing patterns. You can see I've mixed some patterns here but we'll go more into depth about that later. For now, let's just get straight to the shopping.
Mom: Dress | Jacket | Belt | Necklace | Shoe
Comfy & Casual Girl: Shirt | Skirt | Leggings | Hair Clips | Shoes
Pretty Florals Girl: Dress | Cardigan | Headband | Shoes
Dad: Tee | Shirt | Pants | Shoes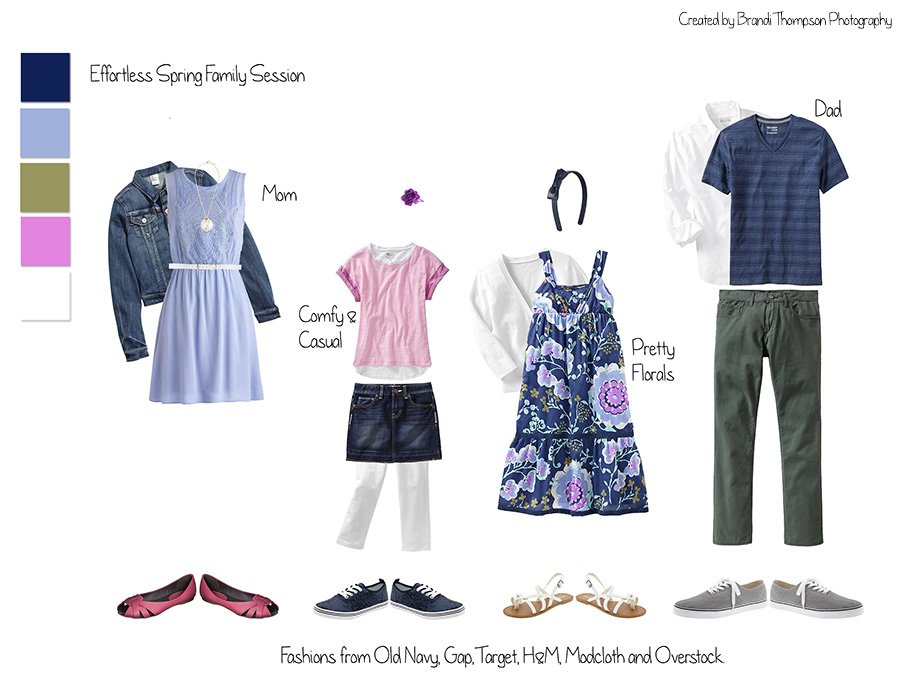 I'd love to hear what you want to see in a future What to Wear board. Come say hi on my Facebook page.