Cozy, Casual, Fall What to Wear – Plano Family Photography
The year is certainly rolling along, and it's already the middle October. The air is finally starting to cool down (at least a little!) here in Texas, and I'm certainly enjoying the occasional sweater. The fall color palette is always one of my favorites, so I definitely turned to that for this October inspired What to Wear board. When you are using warm, saturated colors like dark red and mustard, they balance so well with cooler greens and blues for a well balanced look. This time I built most of the color palette around a boy's plaid shirt. Fall is also a great time to incorporate textures with accessories like shoes, scarves and hats. The whole collection just says comfy and cozy. Isn't that what fall is all about?
Here are your links for this month:
Dad: Shirt | Vest | Pants | Boots
Boy One: Plaid Shirt | Pants | Shoes
Boy Two: Shirt | Pants | Hat | Boots
Mom: Dress | Scarf | Boots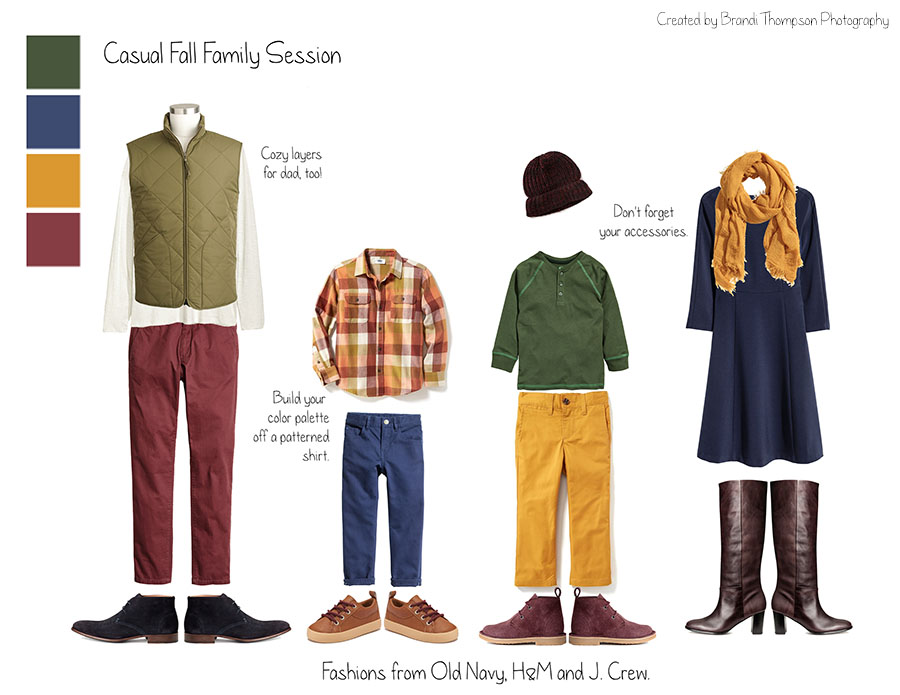 I'm always happy to offer advice and input to my clients when it comes to planning their session outfits. If you're interested in a full service photography experience for your family photos, I'd love to talk with you! Have a great day, all.