Check out these new Portrait Lightroom Presets by Sleek Lens
I have been a huge fan of Lightroom for the longest time. Normally, I am a fully 'scratch' editor, meaning I don't use any regular presets, but I edit everything by hand. But, I had the opportunity to try the Sleek Lens 'Strike A Pose' Lightroom workflow presets recently, and I have found some I really enjoy! Plus, the way they have their stackable workflow presets set up, makes it perfect for a Lightroom beginner to correct common post processing issues.
The presets come with both a selection of 'all in one' presets that give you a finished look, and a large variety of stackable workflow presets to help you build the perfect recipe. Also, they come with a set of brushes to help you spot correct and touch up your images in Lightroom! Yes, you CAN do beauty retouching in Lightroom.
I created a few samples for you to see what you can do with these presets. With the first two samples, I used one of the all in one presets, and a did a stackable workflow edit.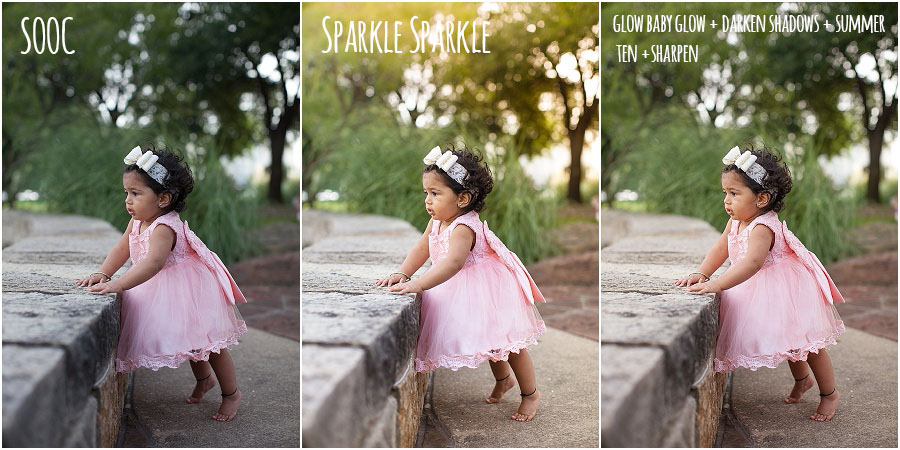 Sparkle, Sparkle is definitely going to be one of my new favorite presets! I love the soft light-leak look that doesn't overwhelm the image.
Next, I want to show you an image that I retouched using Lightroom only and the brushes provided with the Strike a Pose workflow set.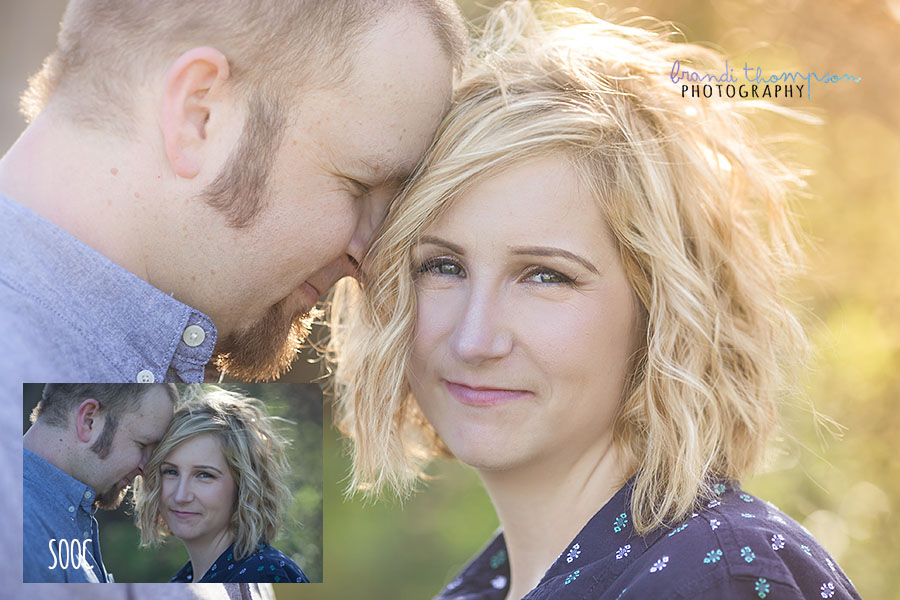 Here's my recipe for the above image. I started with Sparkle, Sparkle (I told you I liked it!) and I used the following Lightroom brushe: Smooth Skin (slightly reduced, because I like to keep texture in the skin), Enhance Catchlights, Fix Undereye Circles, Color – Warmer (to warmer up the left side of the image) and Hair – Define Blonde Hair.
I like that the Sleek Lens Strike A Pose Lightroom set gives you so much control over your editing. I may admit to being a bit of a control freak, so that works out well for me. The step by step workflow is perfect for beginners looking to break down each step of editing their images, which is important, in my opinion.
You can learn more about the Strike A Pose Portrait Workflow here, or you can also check out all the Sleek Lens Lightroom Presets here!
Thanks for stopping by, and I hope you all have a fantastic weekend.