California Adventures, Part Two!
After San Francisco, we went down to Half Moon Bay and ate some lunch directly across from the water. After lunch, we did a little bit of exploring, and MORE beach time. It is California, after all. It was absolutely perfect weather and blue skies at that point. We even found an organic rock sculpture that had been built by a variety of people, and we contributed a few touches of our own. We headed back inland to San Jose for the night. We saw the Winchester Mystery House the next morning, but sadly, due to copyright rules and the recent film.. no pictures allowed inside the house. You can imagine my disappointment. But, it was still a really fun stop and I'd recommend it if you find yourself in San Jose.
We headed back toward the coast down to Monterrey Bay. After some more waterside al fresco dining, we headed over to the world famous Monterrey Bay Aquarium. It did not disappoint. I'm not sure who had more fun; me or the kids. There were just so many beautiful sea creatures, and it's a very family friendly place. We all loved it.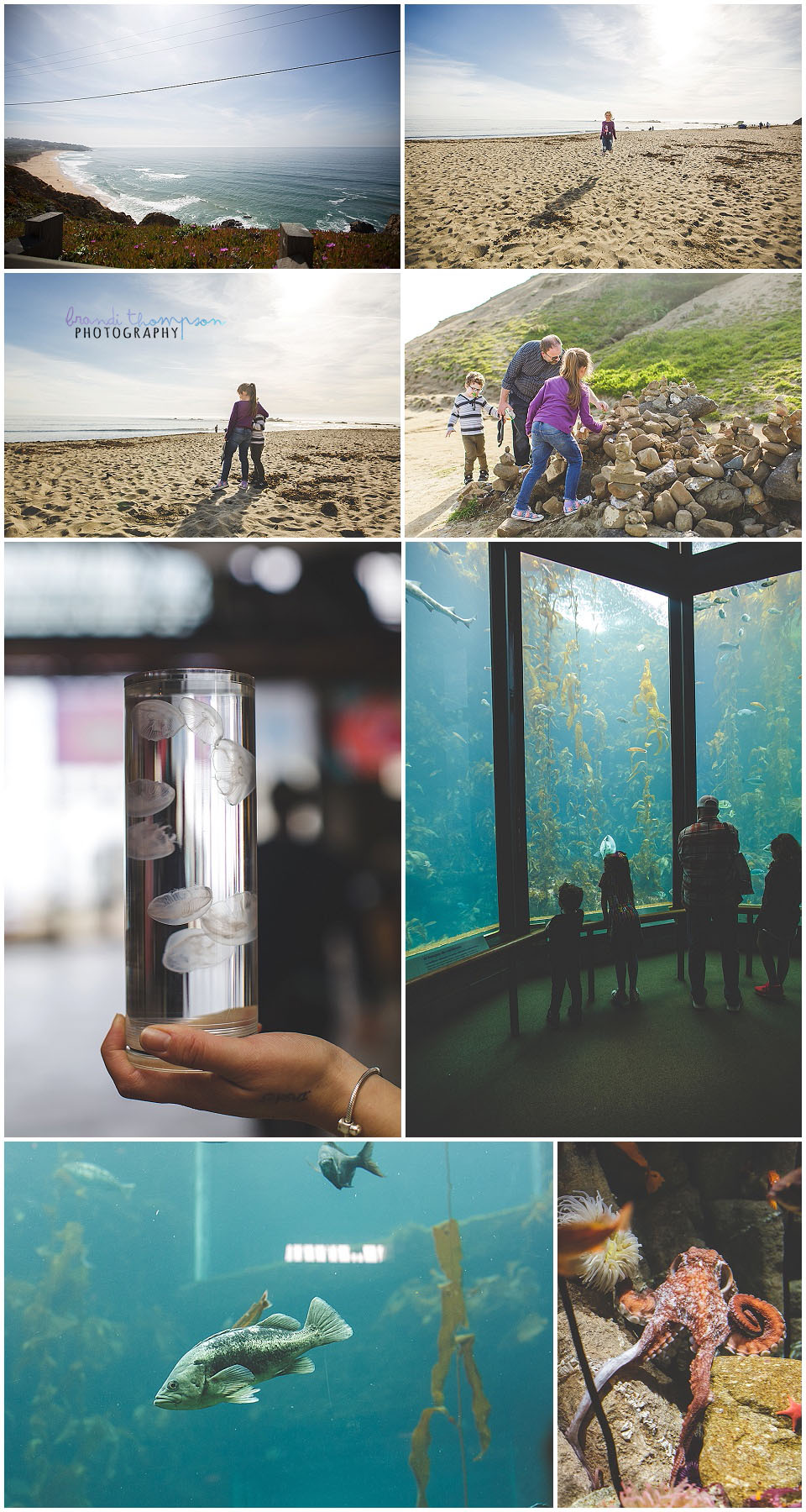 We went further down the coast to Carmel By the Sea. It was an enchanting little town. Yup, you guessed it, we had even more beach time. We had experienced a little rain on the way, but it cleared up just in time to watch the sun go down over the water on a quiet little beach. But, the rain wasn't done with us quite yet. The next morning we got up to head further down, and it was raining! We made a quick pit stop at the Bixby Creek Bridge, but it was very wet, foggy and slippery. Maybe one day we will get back there and see it on a beautiful, blue sky day.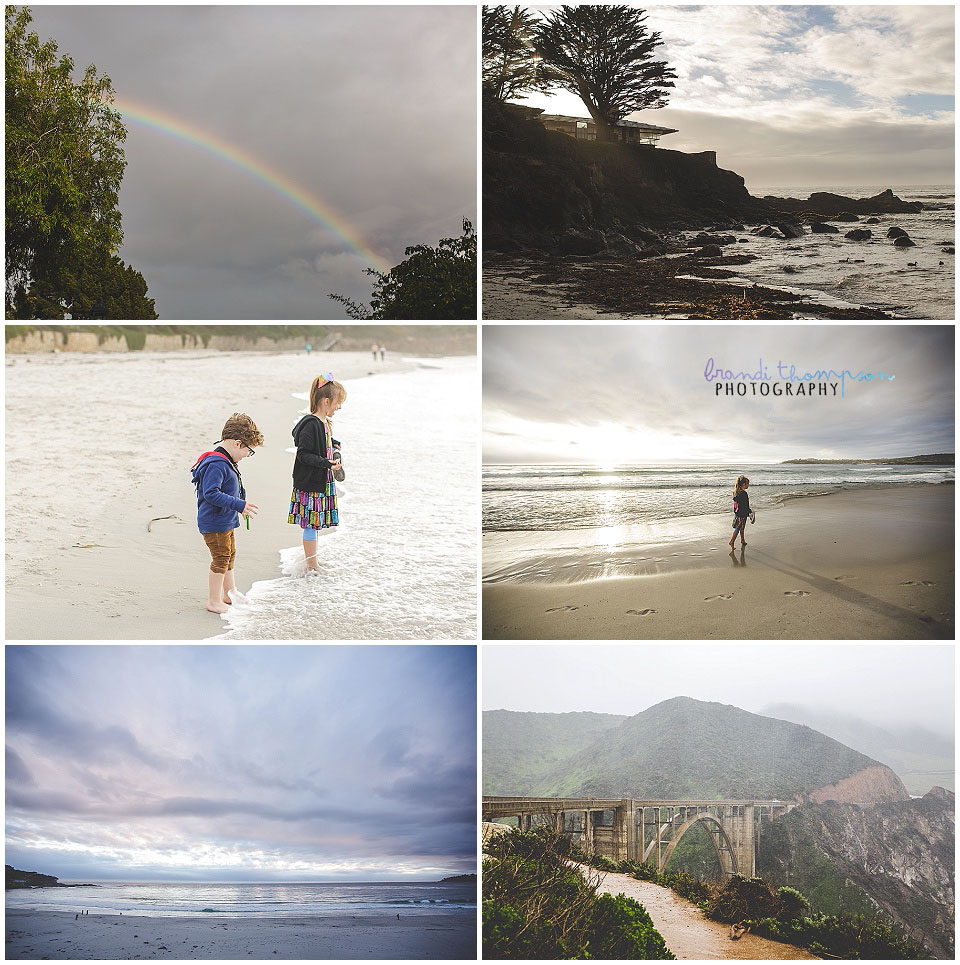 We headed toward San Luis Obispo and toward checking off one of my bucket list items. We were heading to Hearst Castle! It was a little bit of a perilous drive at times. The fog was incredibly dense. But, we made it safe and sound.. and it was raining! Sadly, we didn't get to enjoy too much of the outside, but there was still so much to see inside Hearst Castle. If you aren't familiar with the story of it – William Randolph Hearst, newspaper mogul, had it built with all reclaimed, antique pieces. So, while the house itself was built in the 20th century, the items inside are much older. It's great for a big ole history nerd like myself. Luis San Obispo was just a great area itself, we enjoyed it a lot!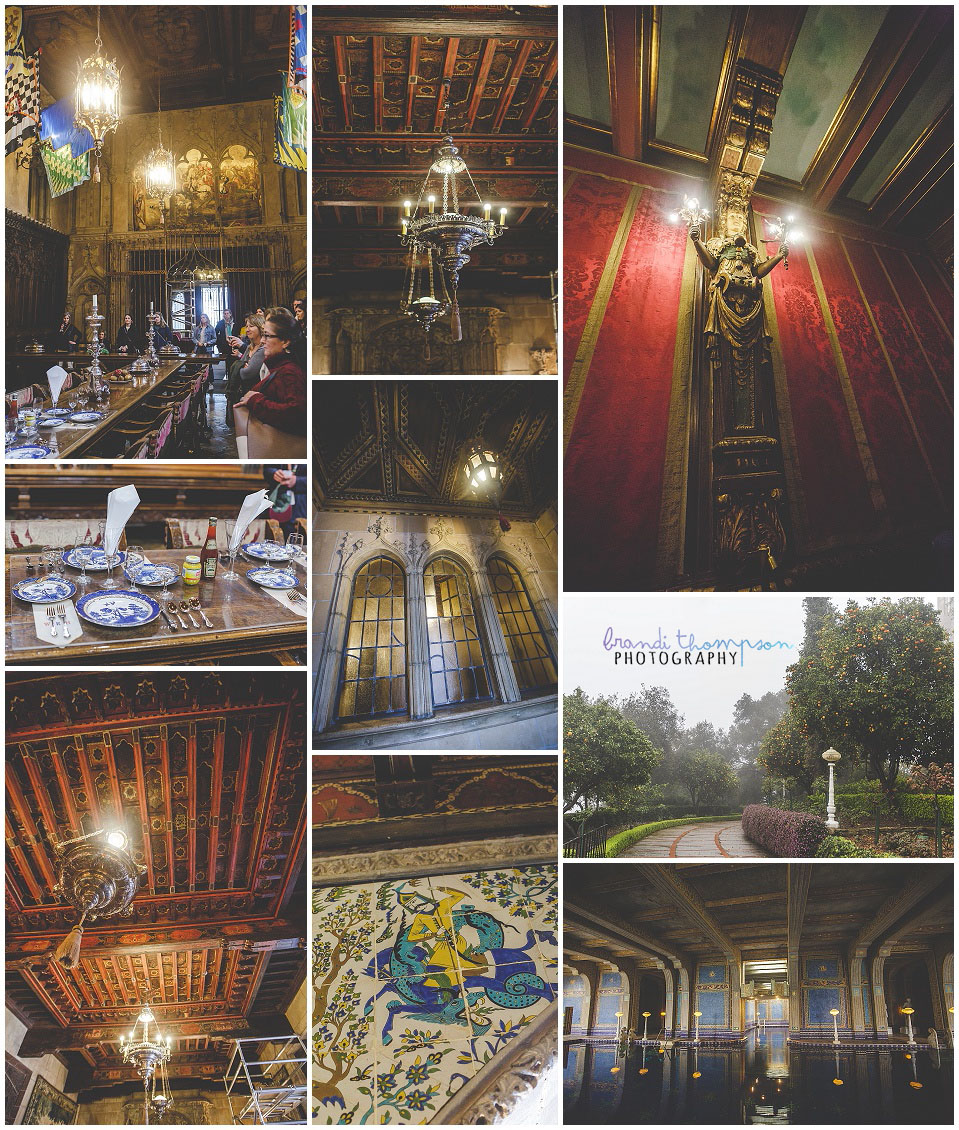 I've got one more post to share with you guys, so come back in a couple of days to see the conclusion of our adventures.