Great American Road Trip – California Edition!
So, nearly a year ago now, the Thompson family headed on the second leg of our Great American Road Trip series! We road tripped it to California, down the coast, and back home again! It was an absolutely beautiful trip and we really enjoyed getting to see so many fun, California sights. Of course, I took a ton of pictures, so I wanted to share some of our adventures from that week with you guys.
Of course, if you're from Texas, you know it can take a long time just to get OUT of Texas. One of our first official, picturesque, stops was at the Petrified Forest in Arizona. We weren't a hundred percent sure what to expect, but it was absolutely gorgeous. Not only can you see some amazing petrified wood, but there are gorgeous hills and even some ancient indigenous writings. It was super cool, and it was a great stop on our way to California.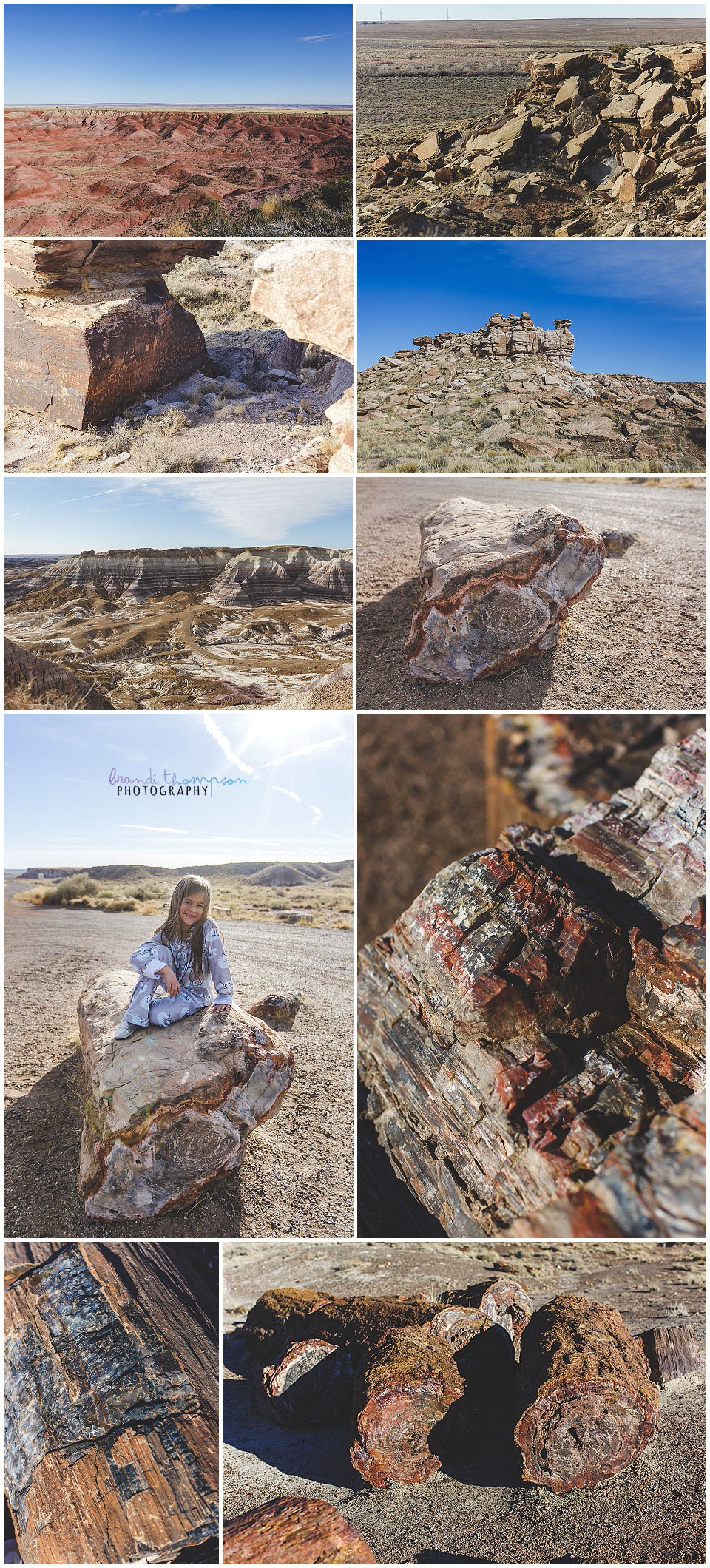 Our next stop was twofold. We made a quick trip to see the Hoover Dam, and then headed down to the Las Vegas strip to eat breakfast at the Paris Casino. Zaida loves the idea of Paris and the Eiffel Tower. We hope to take her to see the real thing, soon, but for now.. she at least got to see a good imitation. After breakfast, we got back on the road to San Francisco!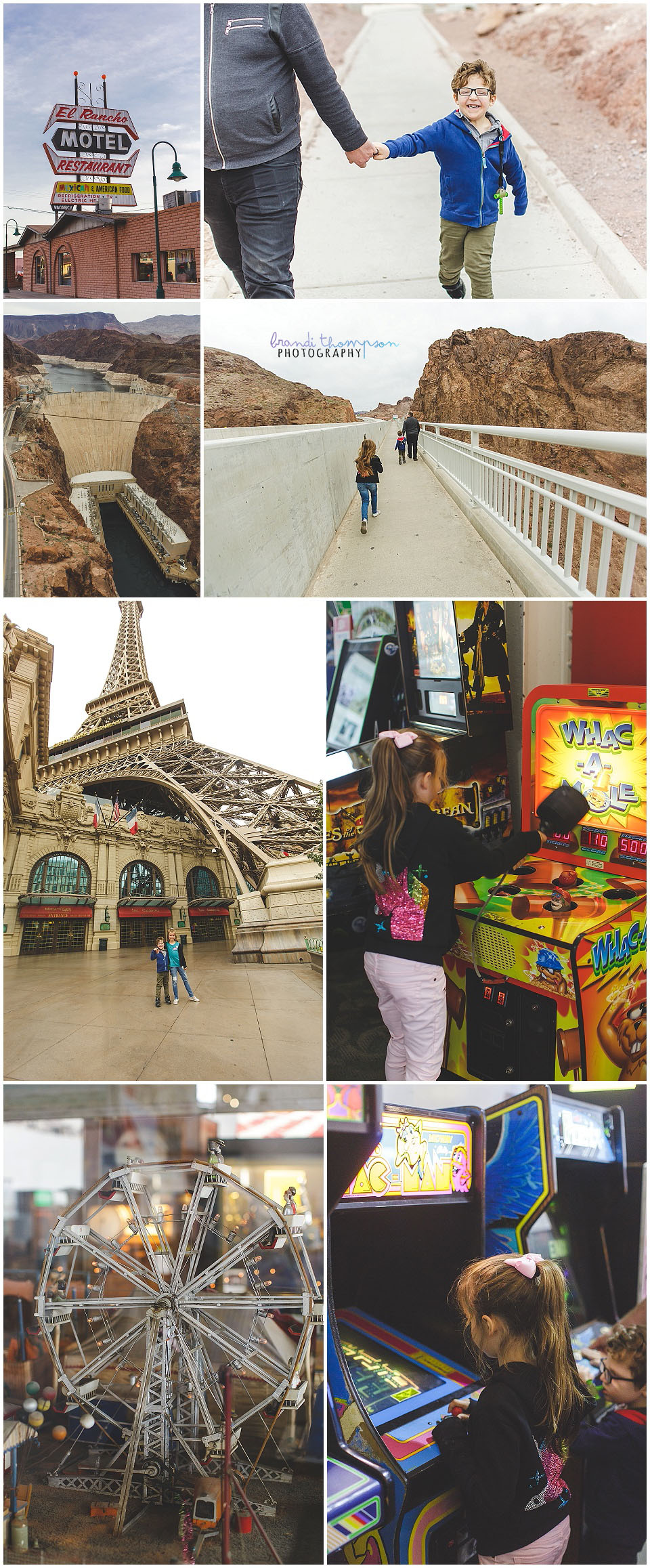 San Francisco is one of my favorite cities. It's just so beautiful and full of interesting things to see. We stopped by the Musee Mechanique on the pier, which has antique coin operated machines of all types. Most of which, still work! We all had a blast playing some of the old machines. Of course, no trip to the piers would be complete without stopping to see the sea lions hanging out. Next, we headed over the Golden Gate Bridge and up to get a stellar view of.. well.. lots of fog. But, it was pretty cool to see the bridge sticking up out of the fog. It's a fun combination of nature and manmade wonder.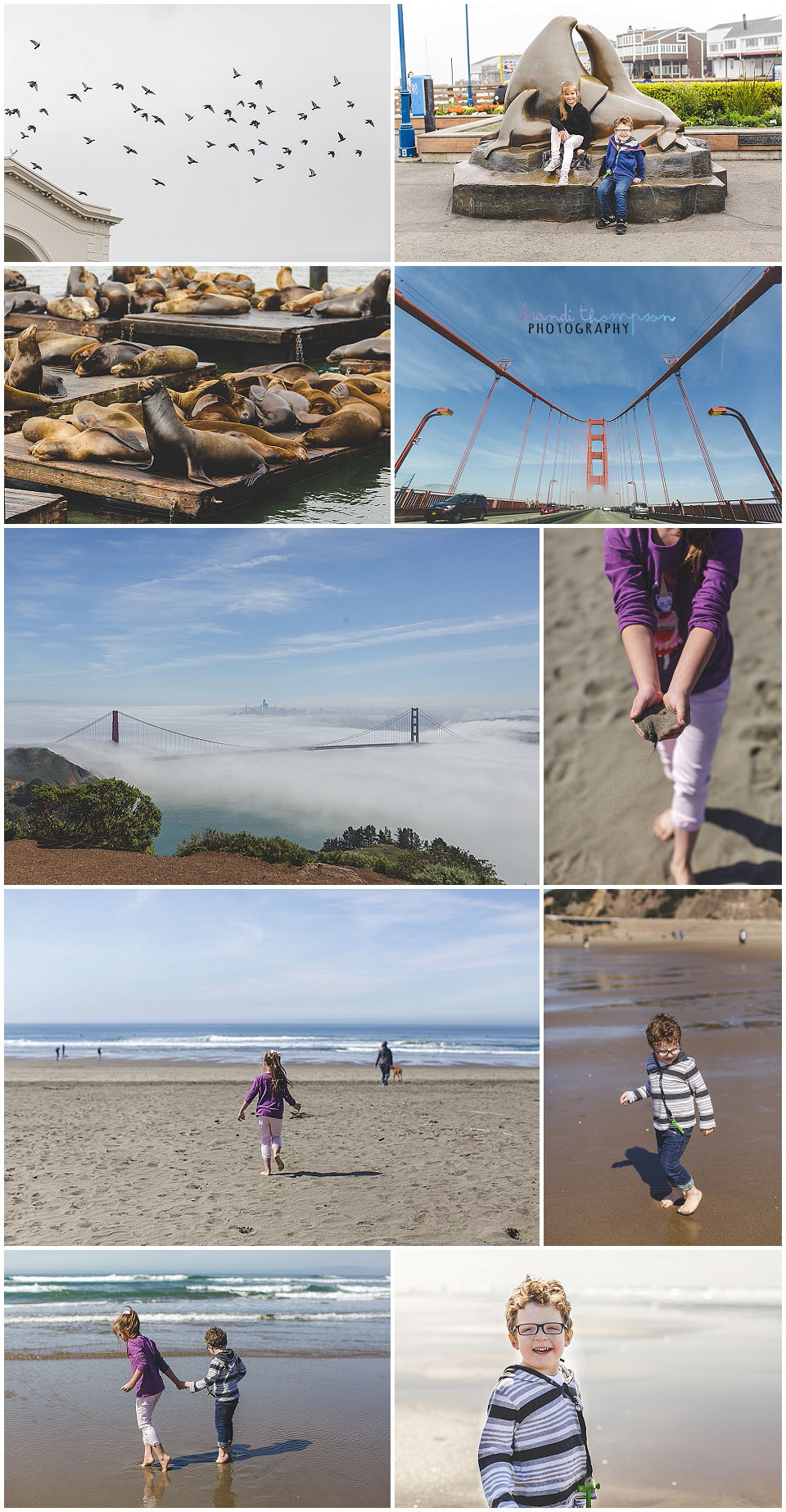 Our last stop in San Fran was to go by Ocean Beach, and let the kids splash around a little in the COLD water! Despite the chilly water (especially to those of us raised in Texas!), it was absolutely gorgeous. The kids loved the water, and we enjoyed the unique black sand. After the beach time, we headed on down Highway One toward our next destination.. Stay tuned for the next post to see what we did next.