Book Before Baby and Save – 15% discount on wedding AND portrait photos!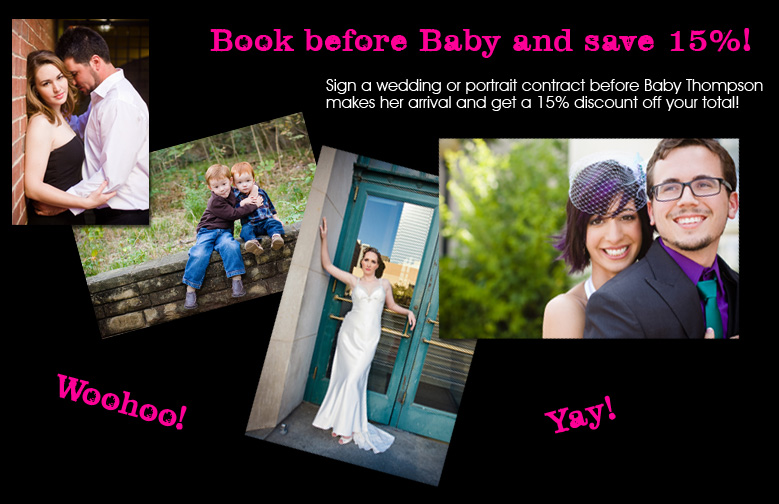 I have a crazy awesome deal for you! This one is exciting because nobody knows when it will actually end. It could be tomorrow, and it could be 3 weeks from now (oh my)! Any clients who book either a wedding OR a portrait session with Brandi Thompson Photography before Baby Thompson arrives will get a whopping 15% off their total. For weddings that is a minimum of almost $400 and for portrait sessions it's nearly $40! So if you've been thinking of booking, but held off because you're counting your pennies; now's the time to book!
The fine print:
Portrait sessions must occur between March 1st, 2011 and August 31st, 2011.
Weddings must occur in 2011 (March or later).
Signed contracts and retainers must be received (or at least postmarked) before or on the date that the baby is born.
Limit one portrait session or event per client.
Not valid with any other discounts.
If you're interested in booking a session or discussing your wedding, send me an email!