Asheville, A Parade of Santas and Memphis!
Well, my friends. If you've stuck with me through the journey so far, I'm impressed! Going through all of my pictures really drove home how much ground we covered with this latest spring break road trip! This is my last post about our travels, this time, and then it's back to lots of adorable client photos. After we enjoyed our time at the Biltmore Estate, we spent a little time in Asheville. We had some great grilled cheese from a food truck outside of a brewery, and then we headed to a really fun pinball museum and played pinball. It was hard to even tear ourselves away to even head toward our next destination. I would love to go back to Asheville and spend more time there. They have lots of independent artists and other cool things that I would love to check out. But, when you're on a road trip, you have to get going to your next destination!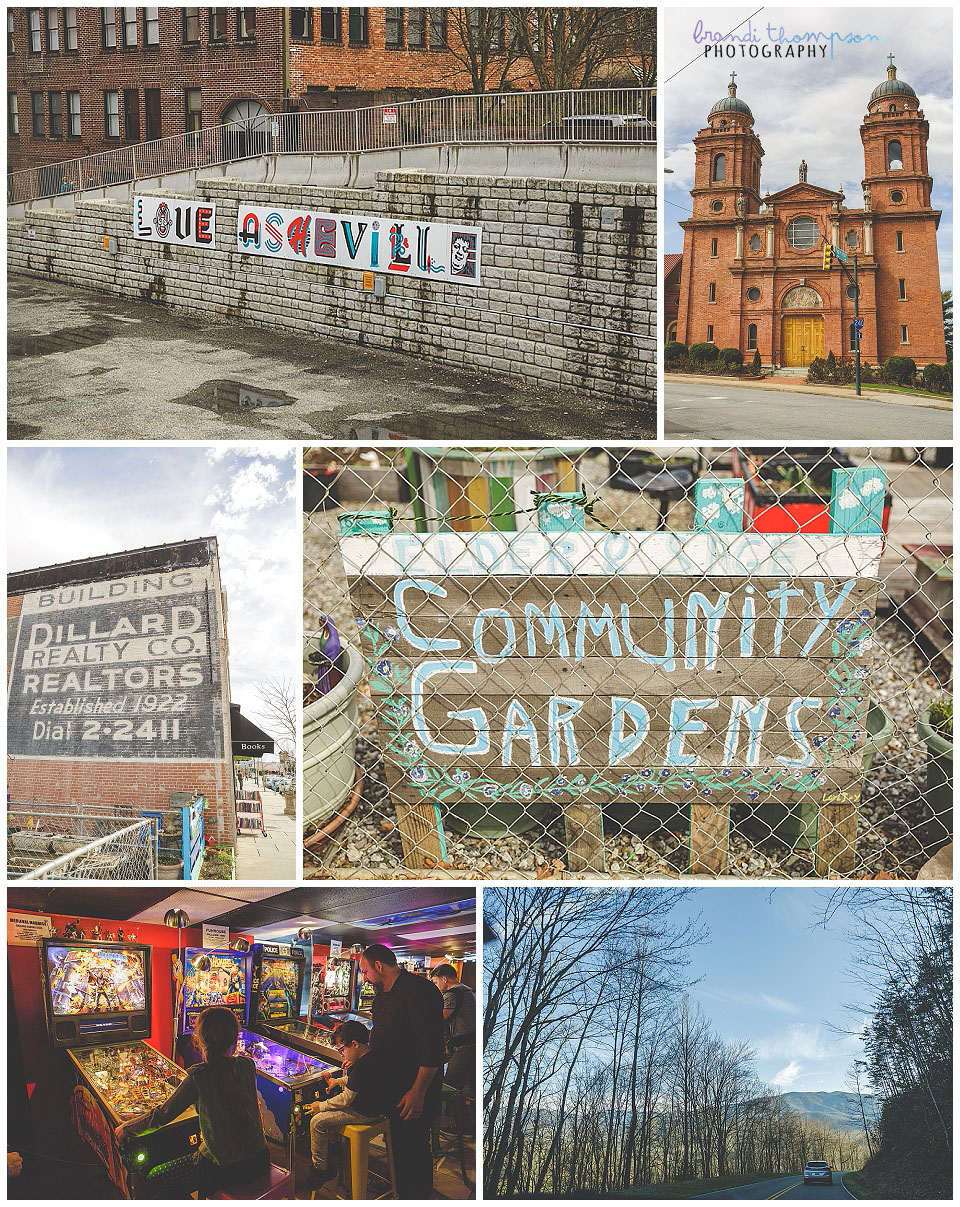 So, our next destination was Gatlinburg, TN. I'll be honest, I wasn't in love with downtown Gatlinburg. I'm not much for a mega tourist strip, and unfortunately, I didn't give us enough time to go on any adventures in the mountains. However, we did stumble on something very interesting while we were there. The
Santa Family Reunion
was having their 10th annual gathering and parade in Gatlinburg, and we arrived just in time to see it. We definitely we not expecting a parade of Santas in March! But, it was fun and the kids enjoyed it. There were all types of Santas, which was really cool to see. It's not every day you walk around and see Santa everywhere you go. There were Santa vehicles, Mrs. Claus' and more.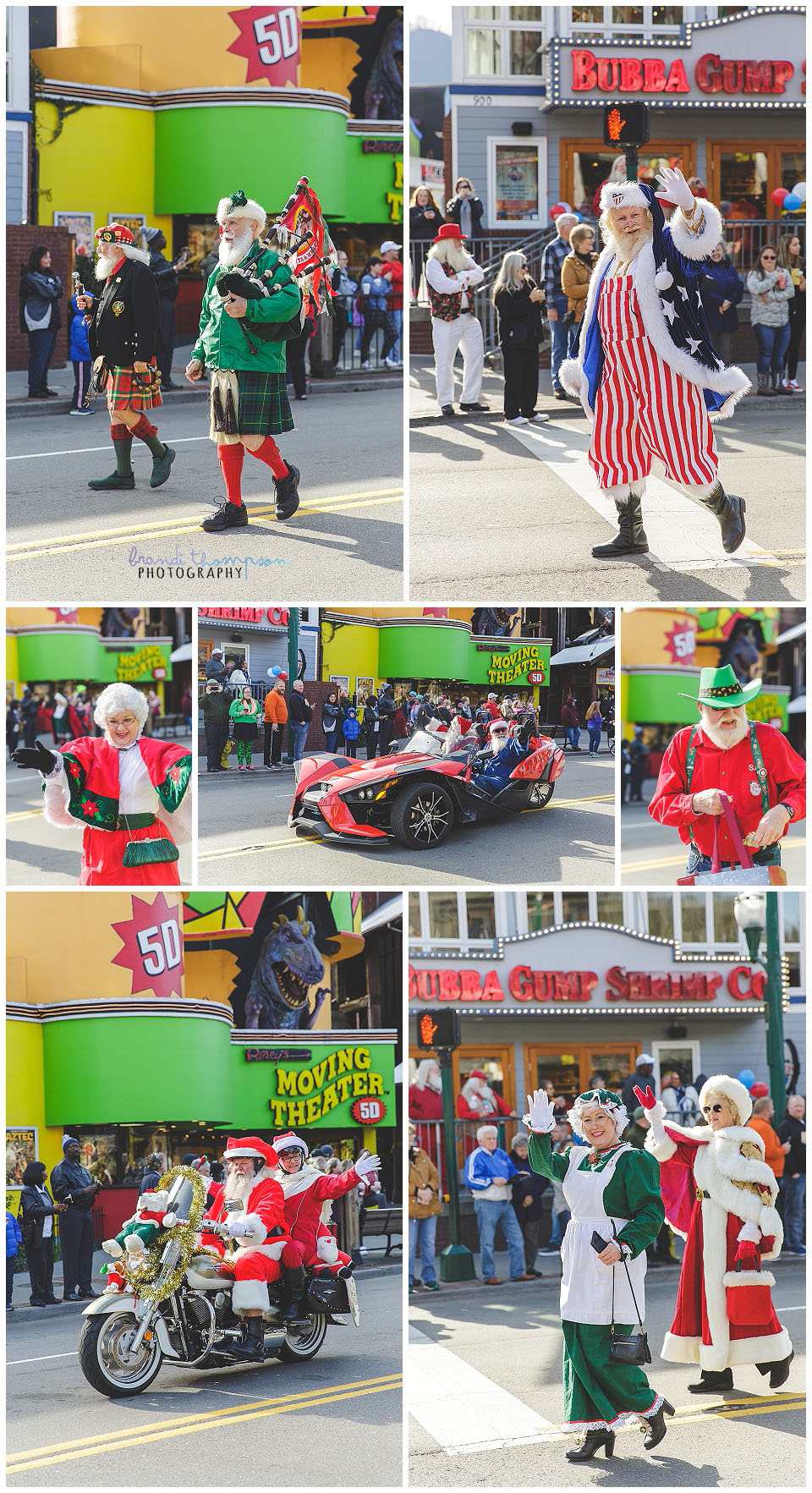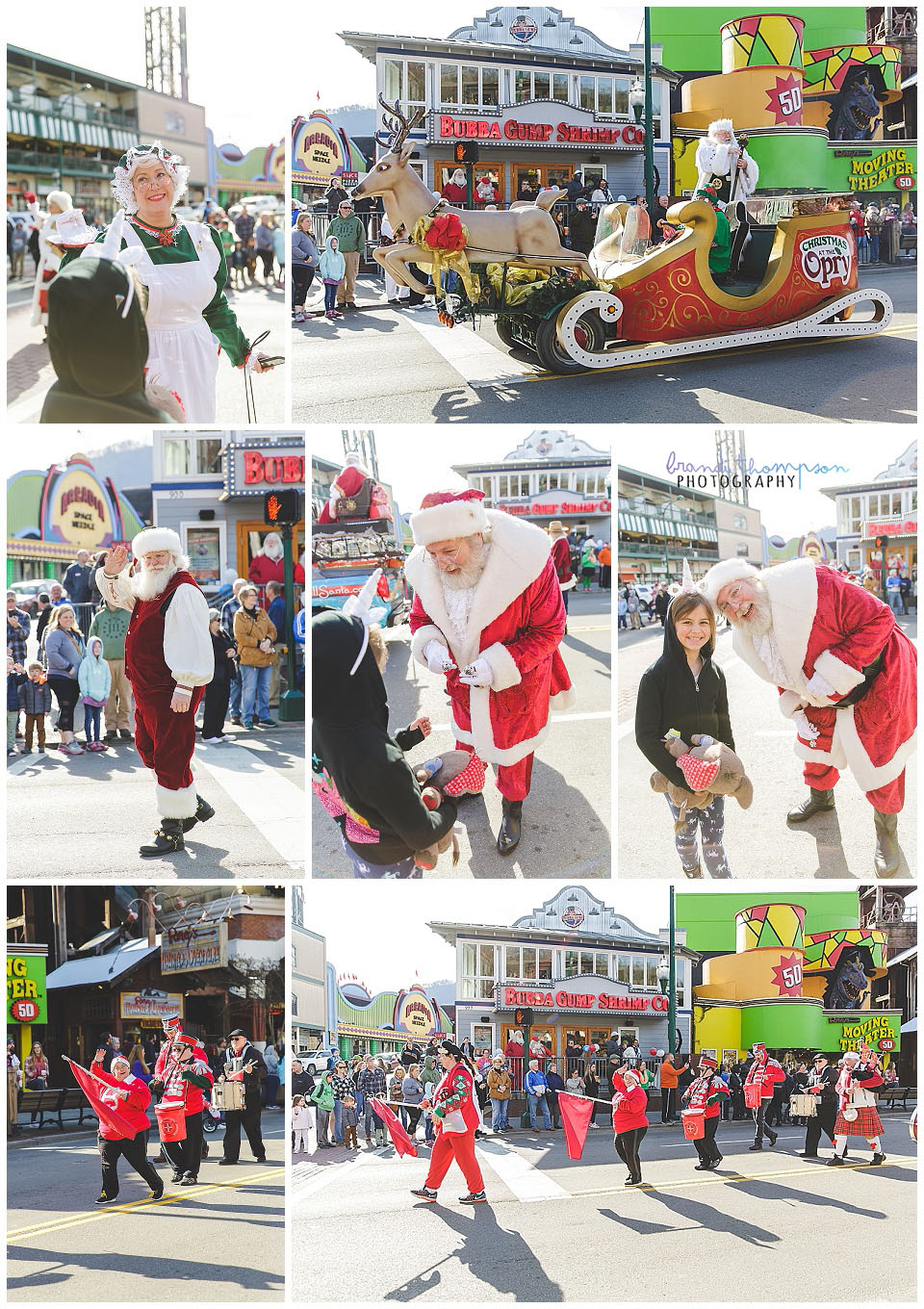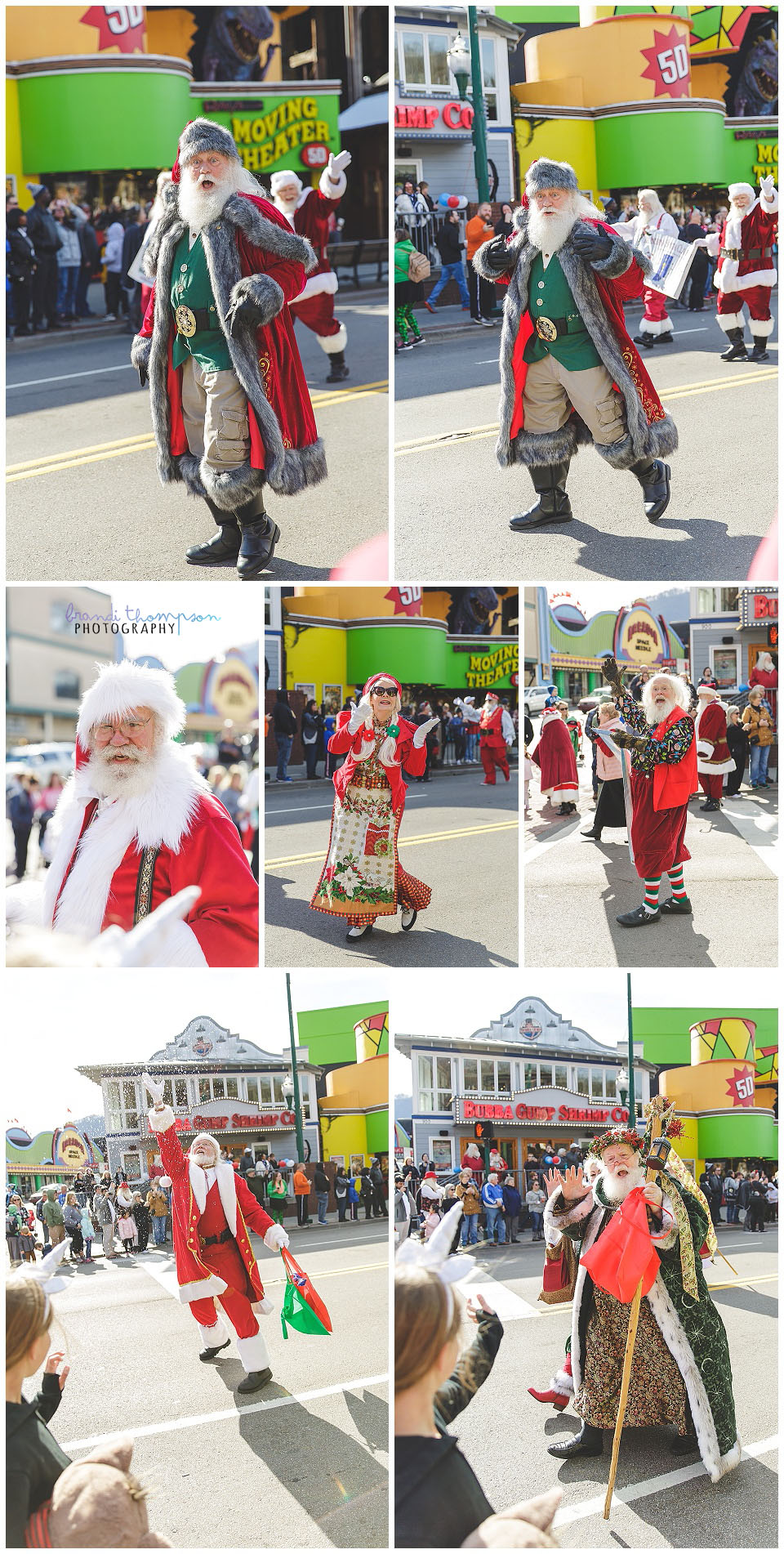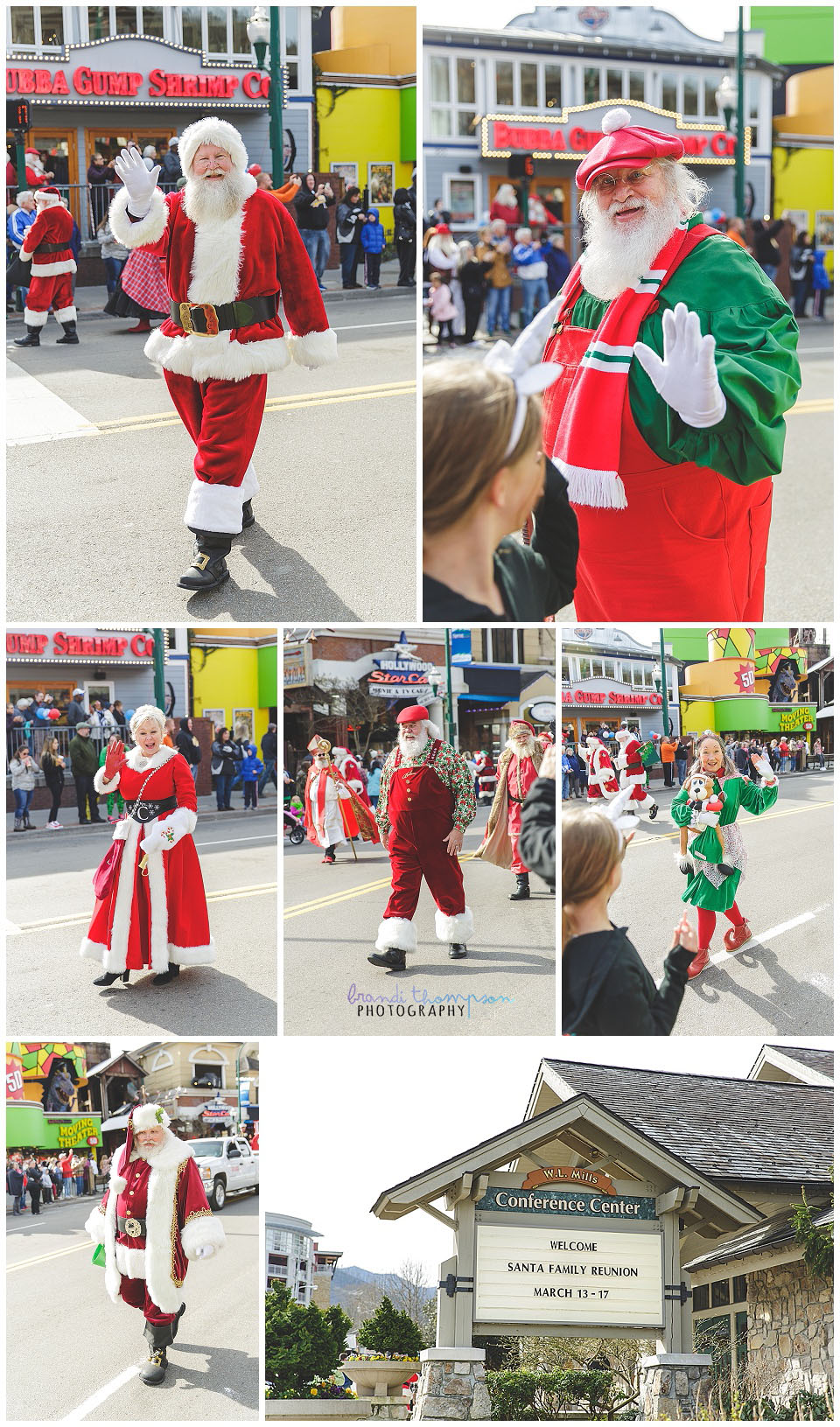 After we left Gatlinburg, we headed out to Memphis. We wanted to take the kids down Beale St. We've been through Memphis quite a few times, but we had never specifically taken them down Beale St, especially at night. It was Saint Patrick's Day weekend, which made it slightly crazy, but the kids are troopers and they loved seeing all the lights and activity down on Beale St. There were street performers out, and everybody was having a good time! I love all the neon signs, they just have so much personality. They also have a lot of interesting plaques, telling you about the history of music in the area.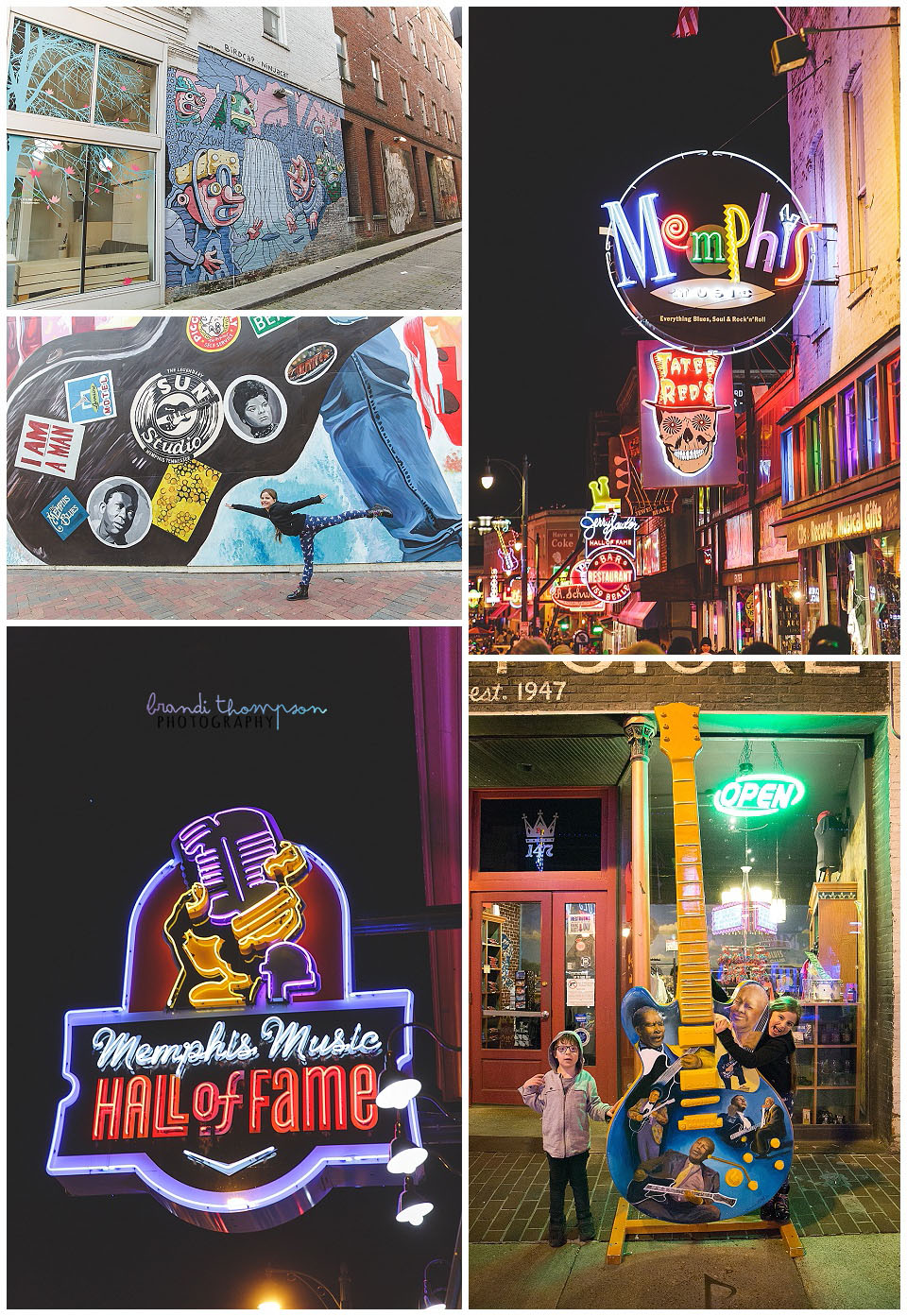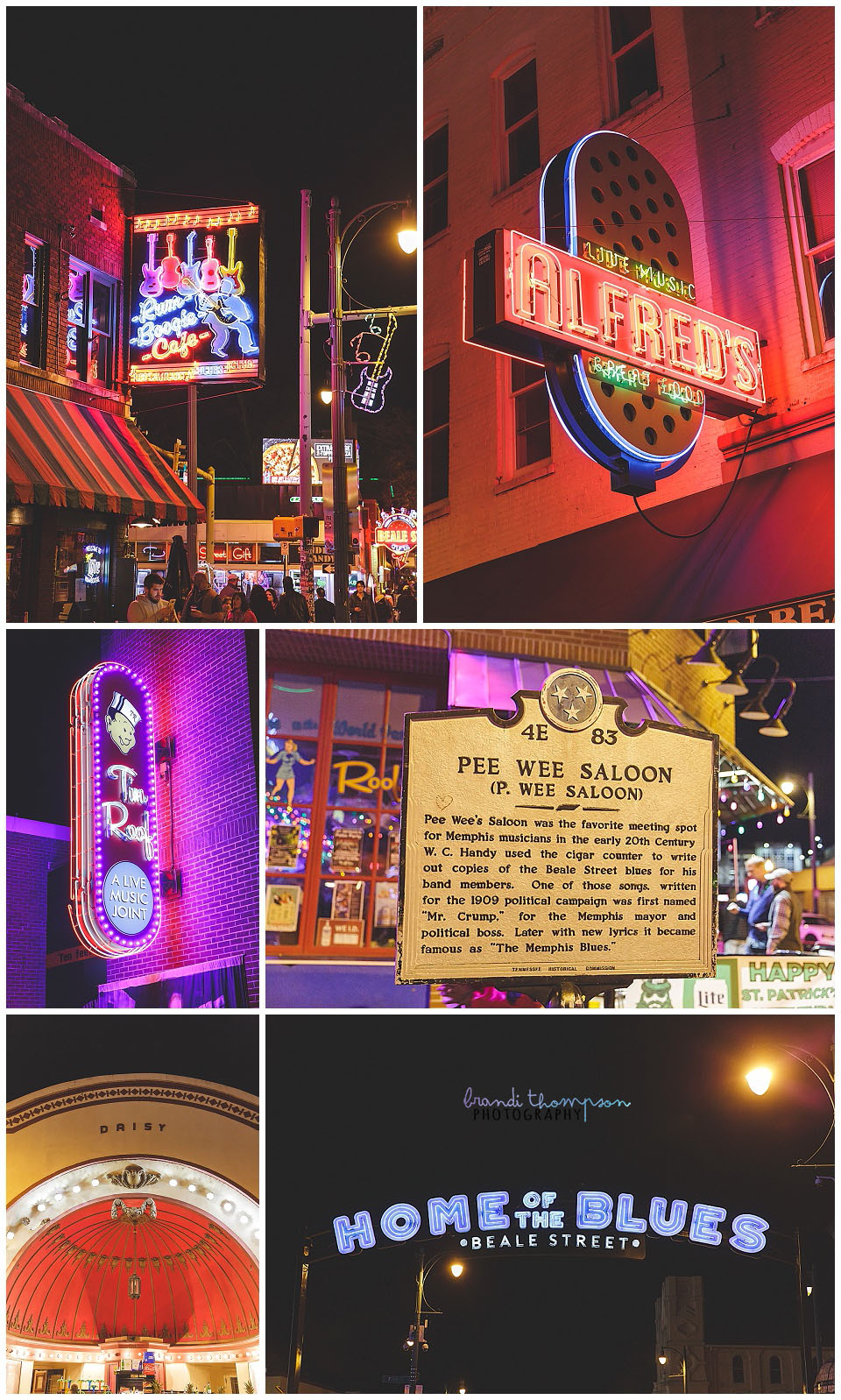 The next day, we left Memphis and headed home. This was definitely a trip we will remember for the rest of our lives. I'm already anxious to plan next year's epic spring break road trip.. you'll have to wait and see where we go next!