Amorae & Jonny's Epic Comic Books & Carnivals Dallas Engagement Session
I was so excited to shoot Amorae & Jonny's engagement session. Not only are they made of awesome, but we had big, big plans. Then, Texas weather does what it does best.. attempt to ruin everybody's plans. When time came to shoot, it was wet and unseasonably cool. But, we plowed through anyway, and I'd say we are collectively glad we did. Despite the weather, we had tons of fun and got lots of awesome shots!
First, I want to give a shout out to the awesome Zeus Comics for letting us run a muck in their super cool store. So nice and helpful! Go buy all your comics and other cool stuff there! 🙂
The niceness didn't stop when we left Zeus. Next we headed out to a carnival with the hopes it would still be running. It was! The carnival workers were also very nice and accommodating to us, making sure we got all the awesome photos we wanted. It makes you feel good when people are nice, doesn't it?
Anyway, enough with the chatter.. let's get onto what you're really here for!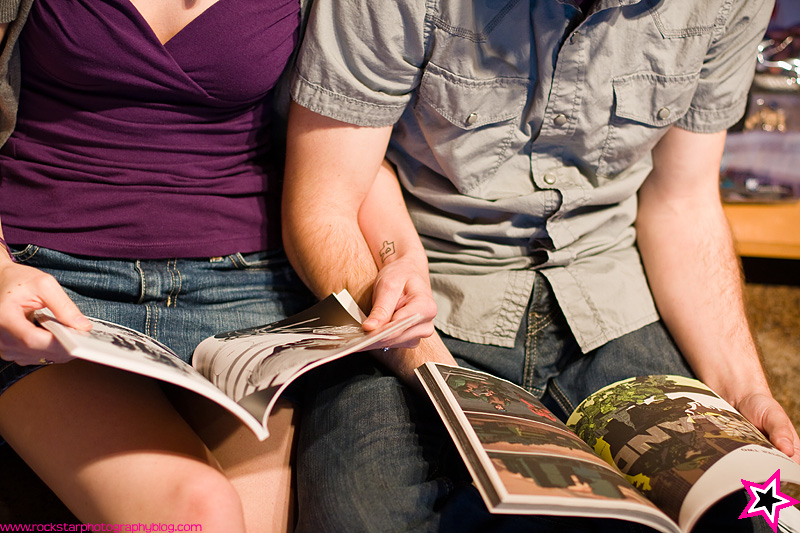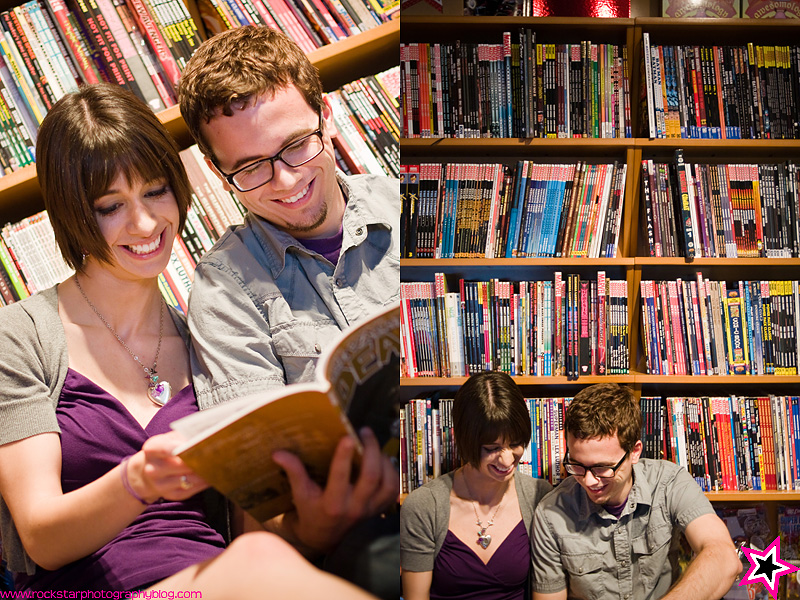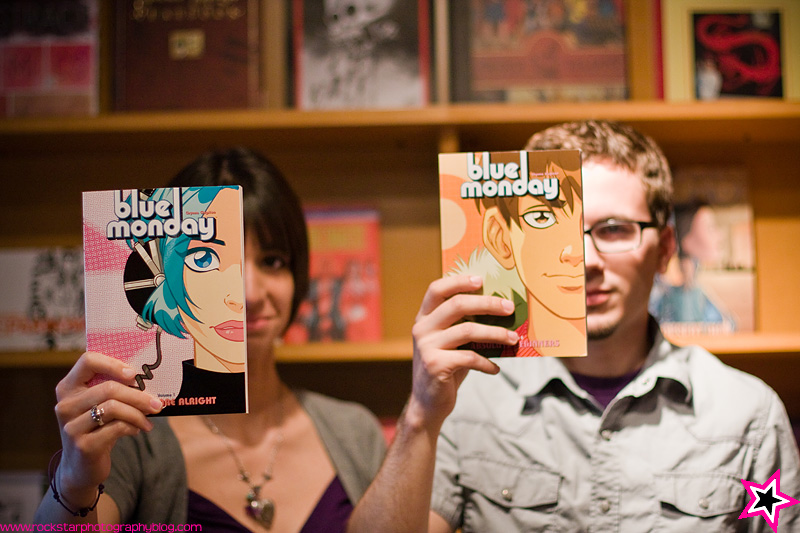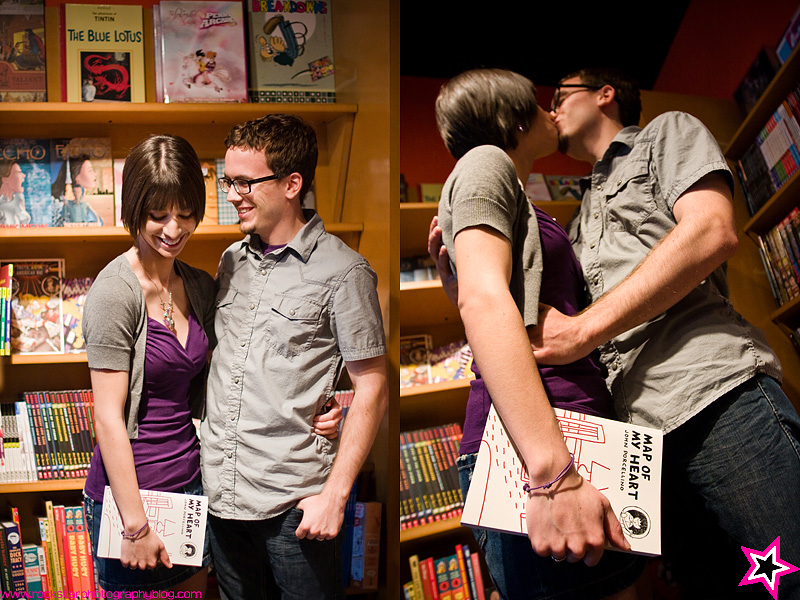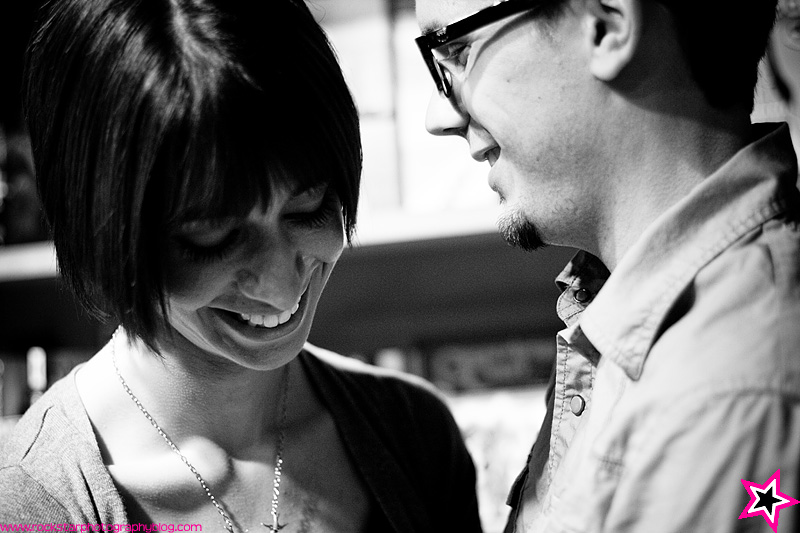 Lots of smiles. My favorite thing.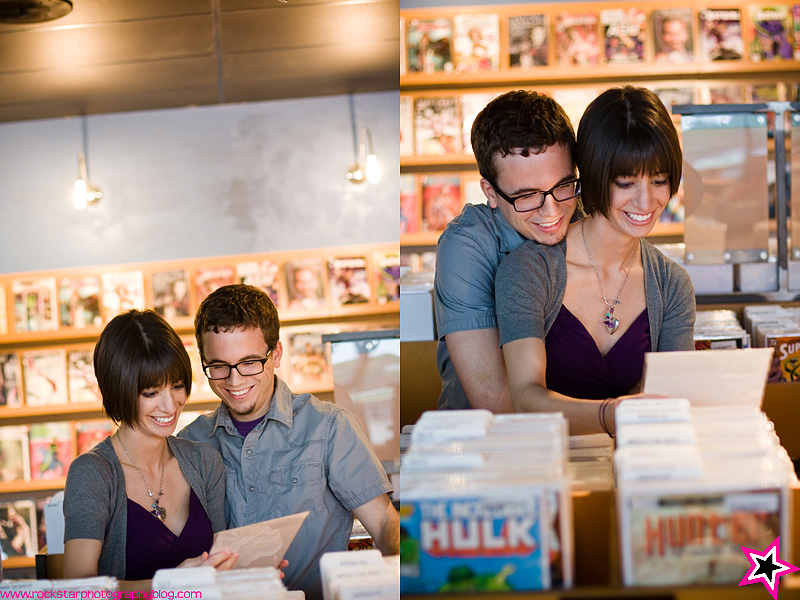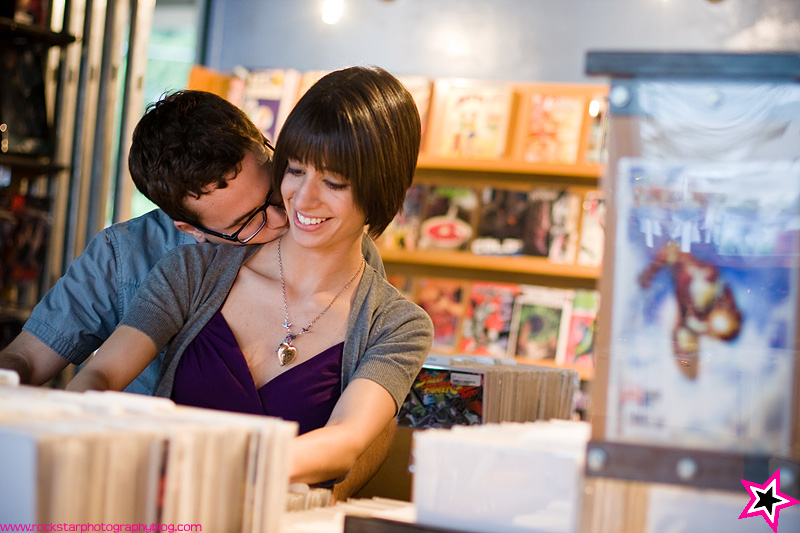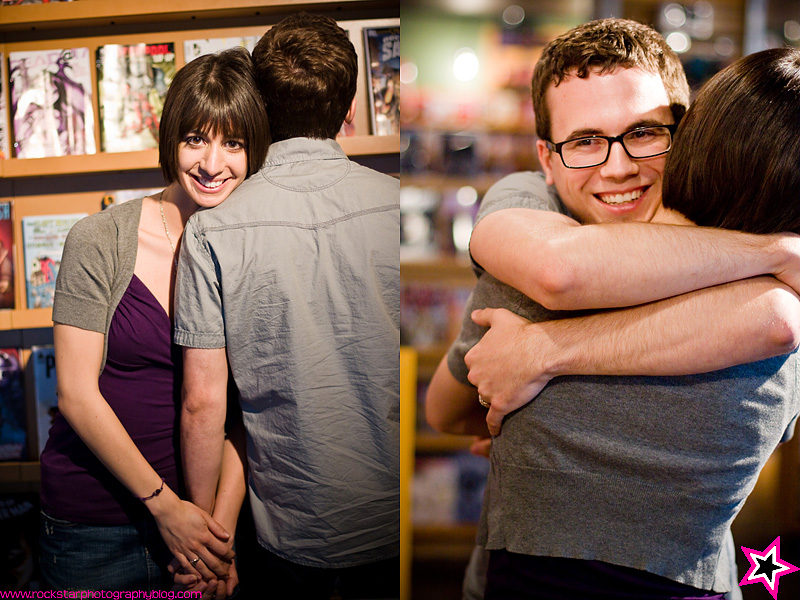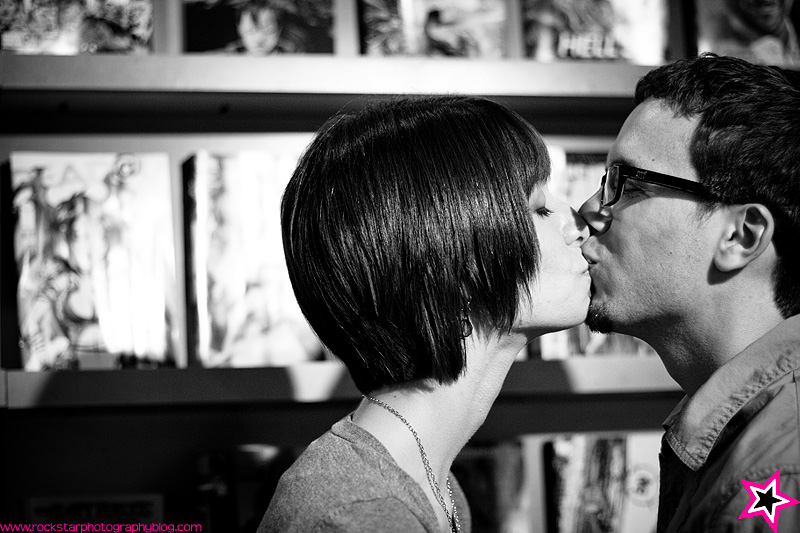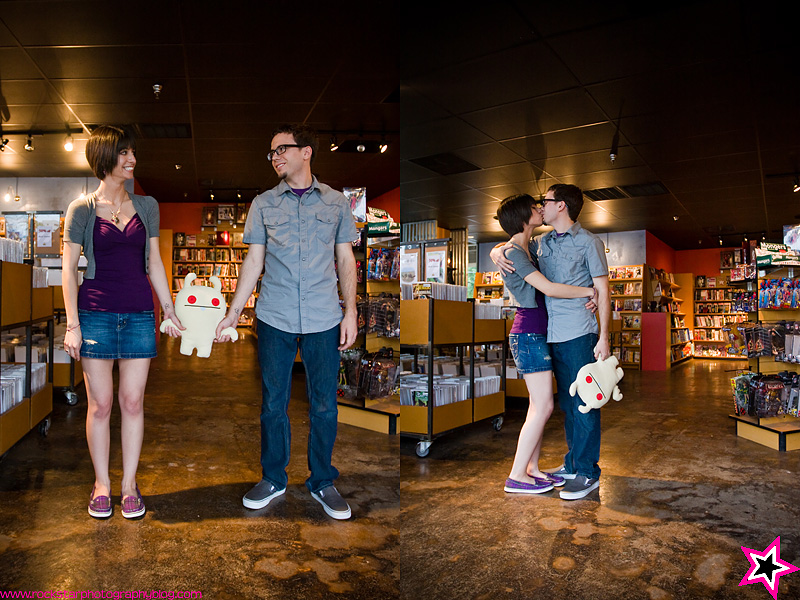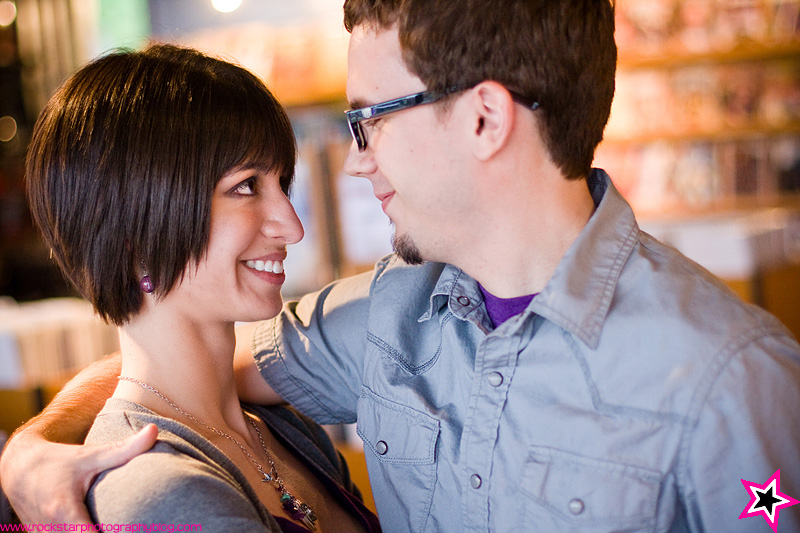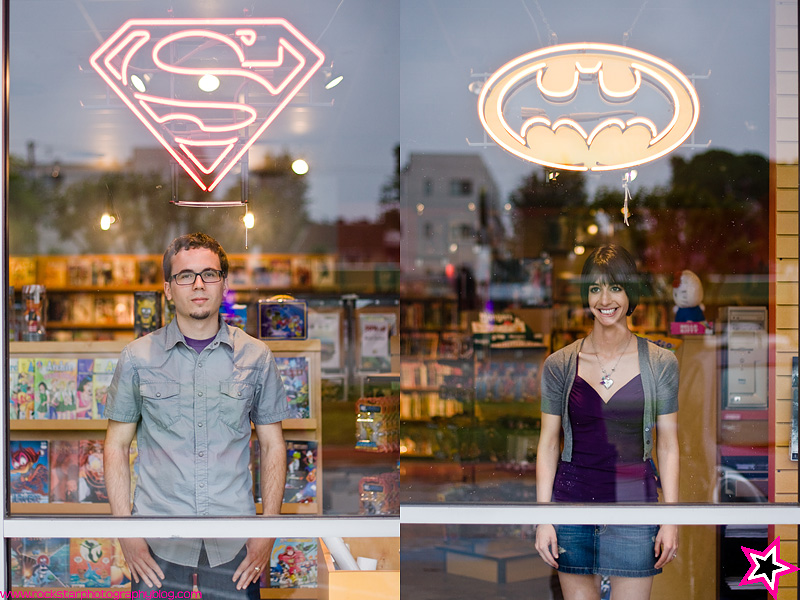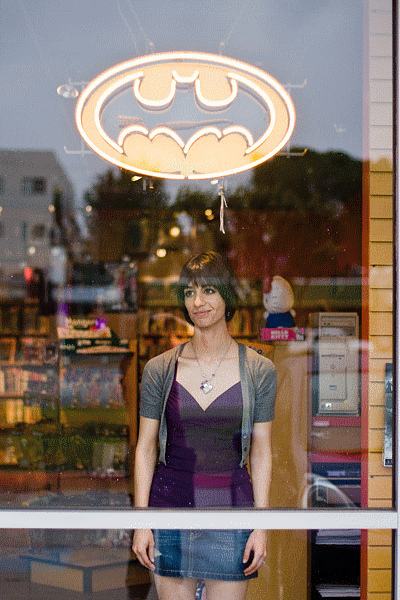 Amorae couldn't keep a straight face, and I thought it deserved an animation. Wait for it to load!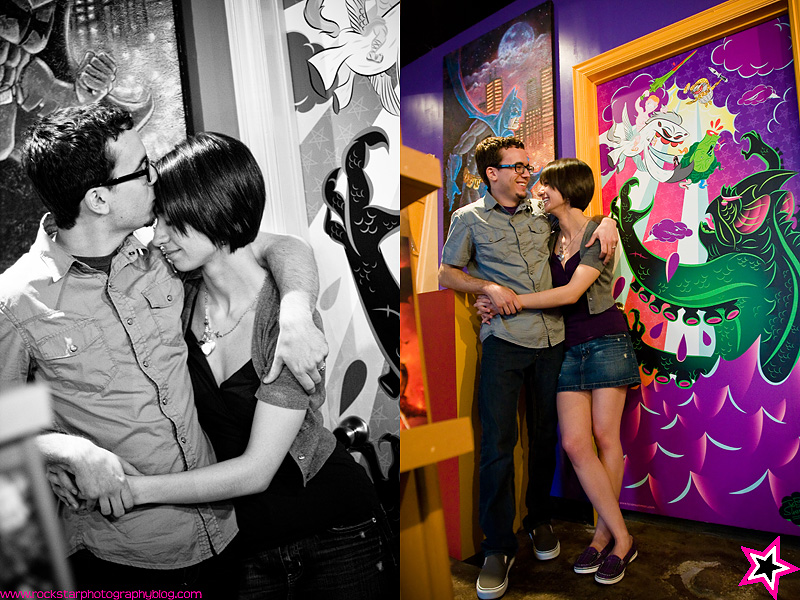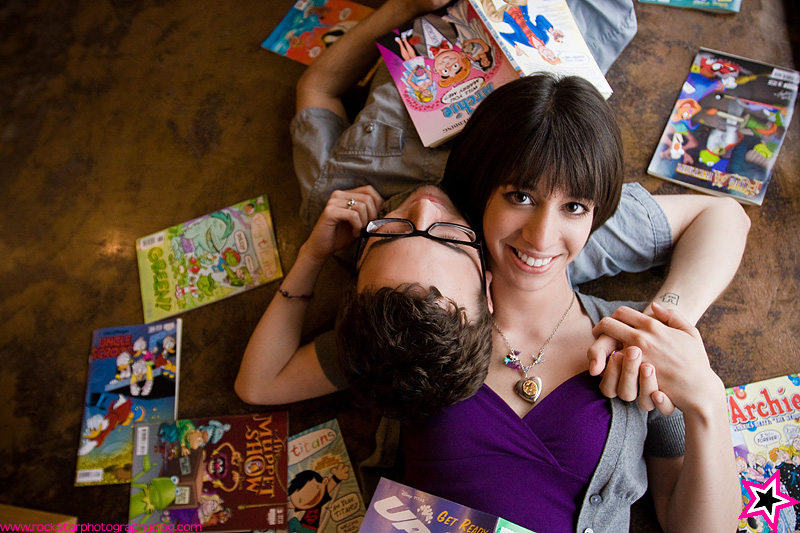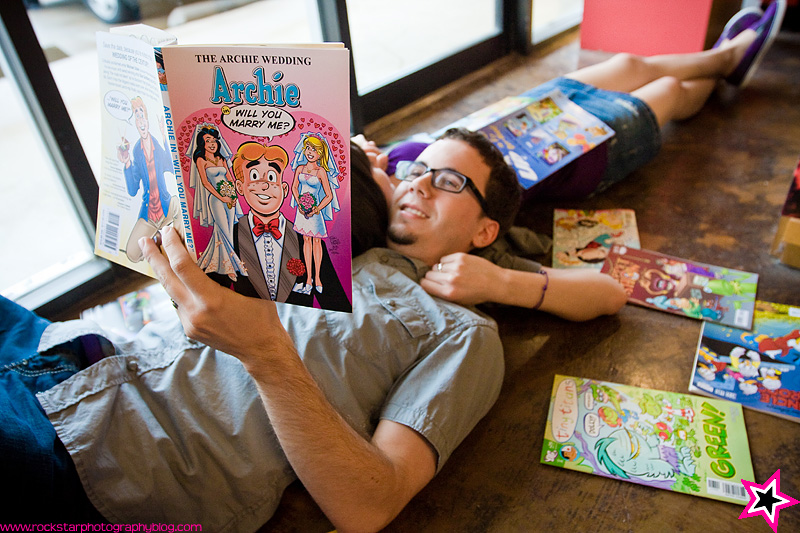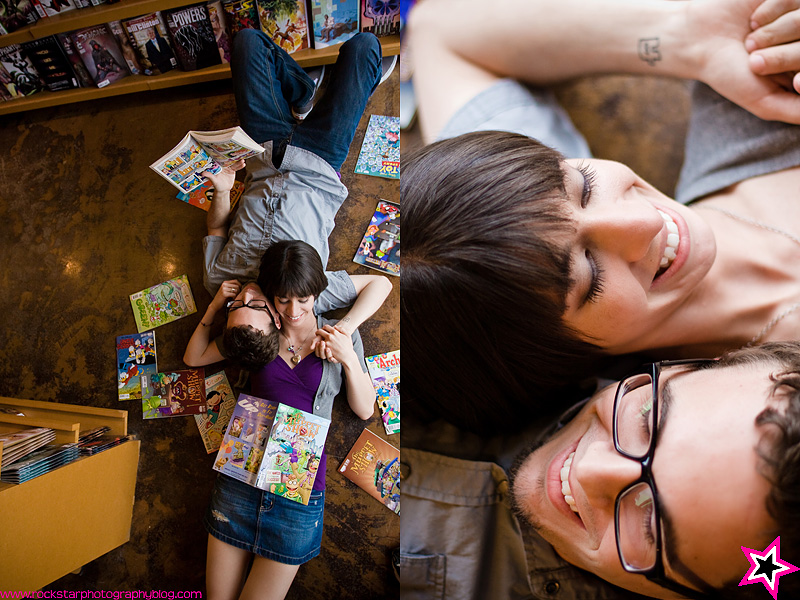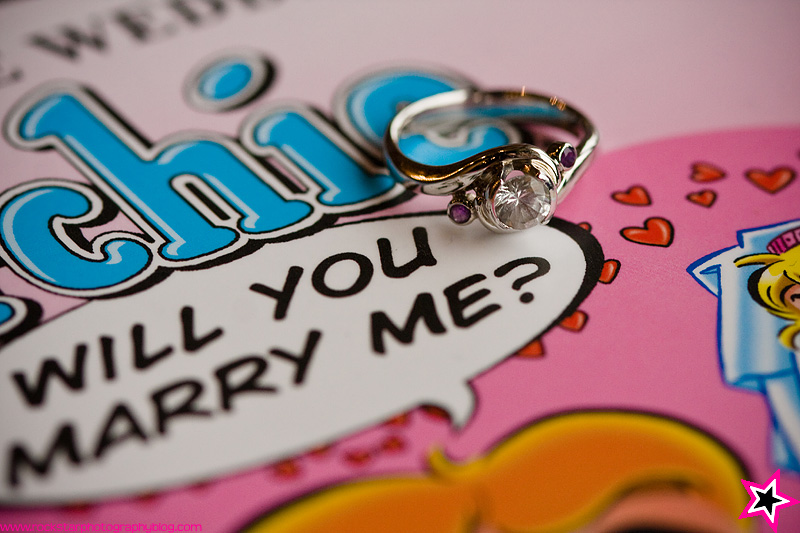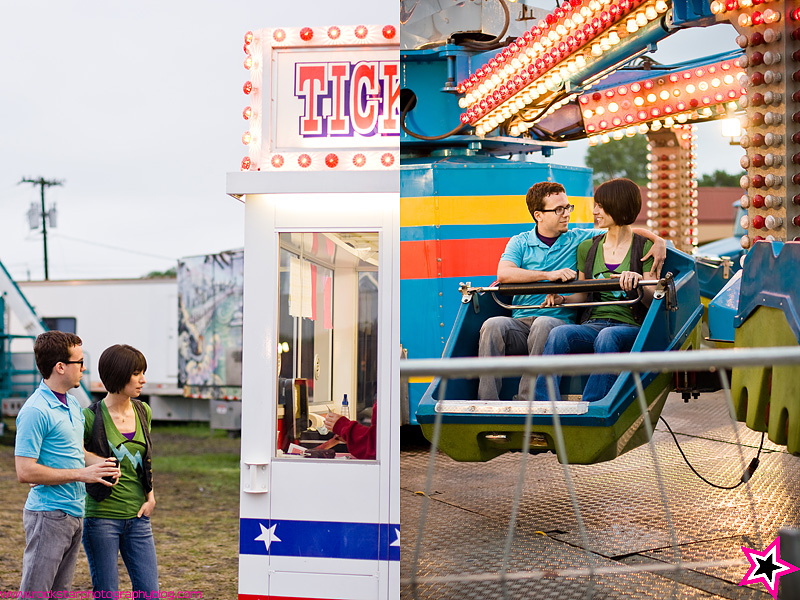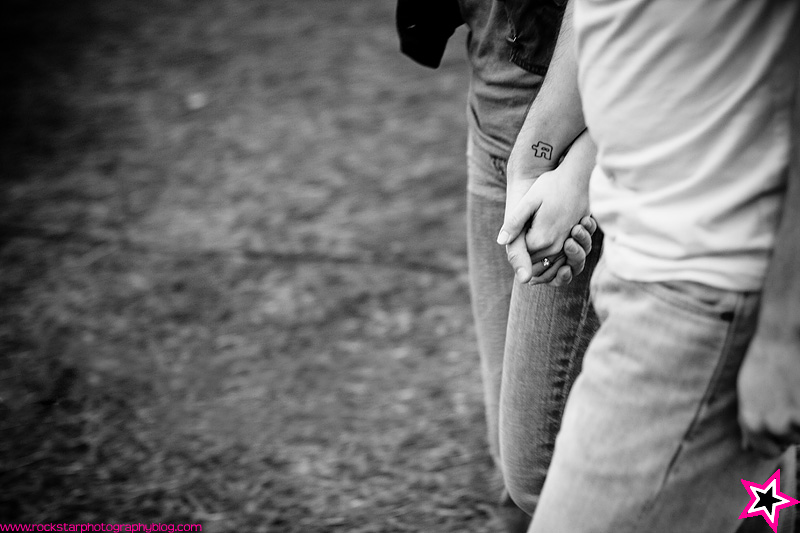 Love, love, love this one.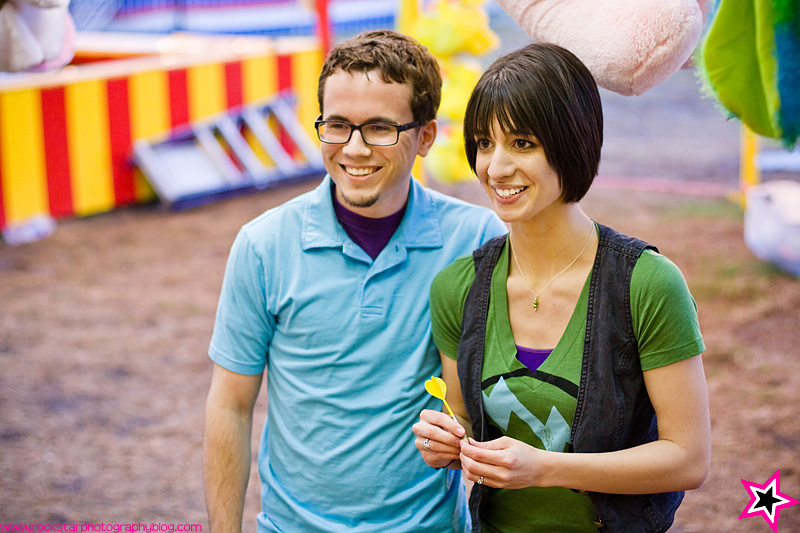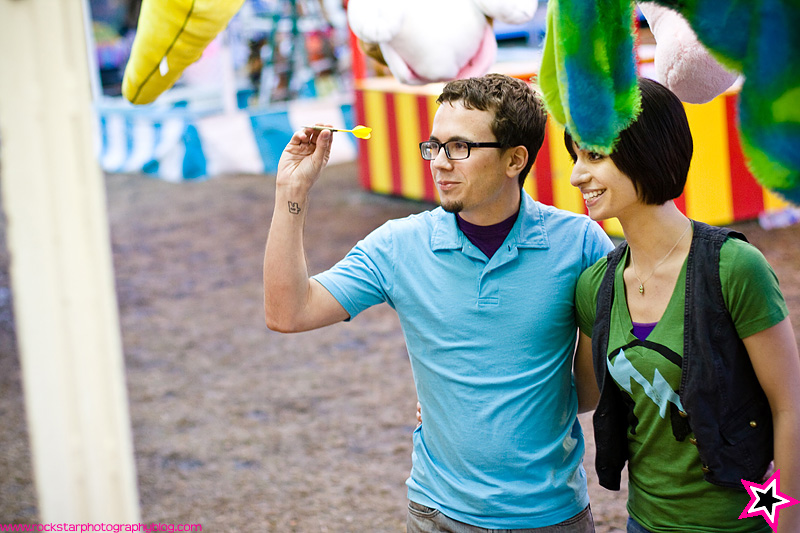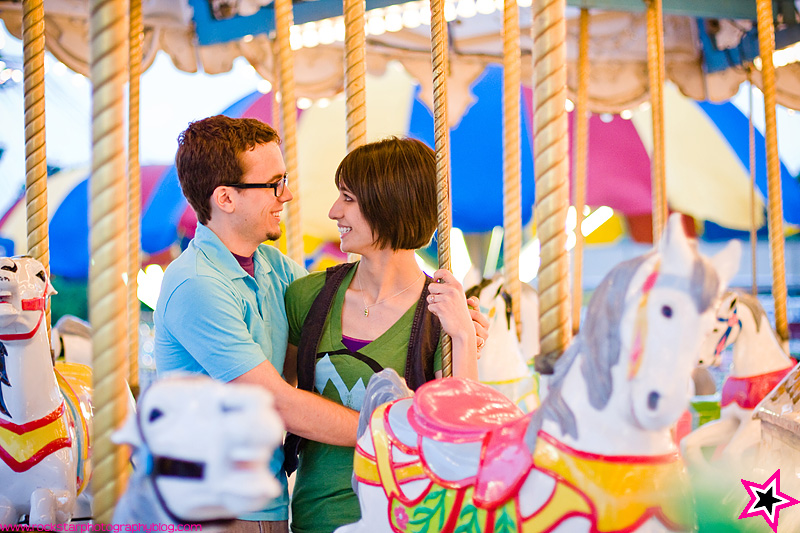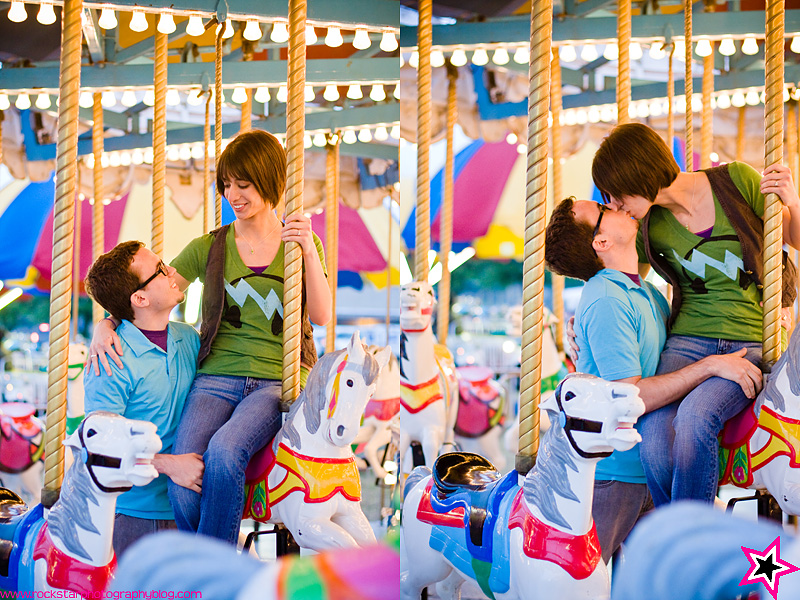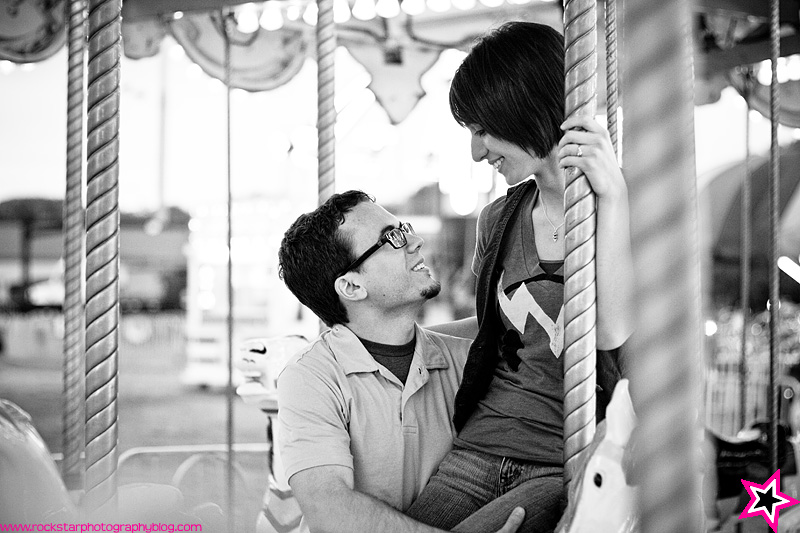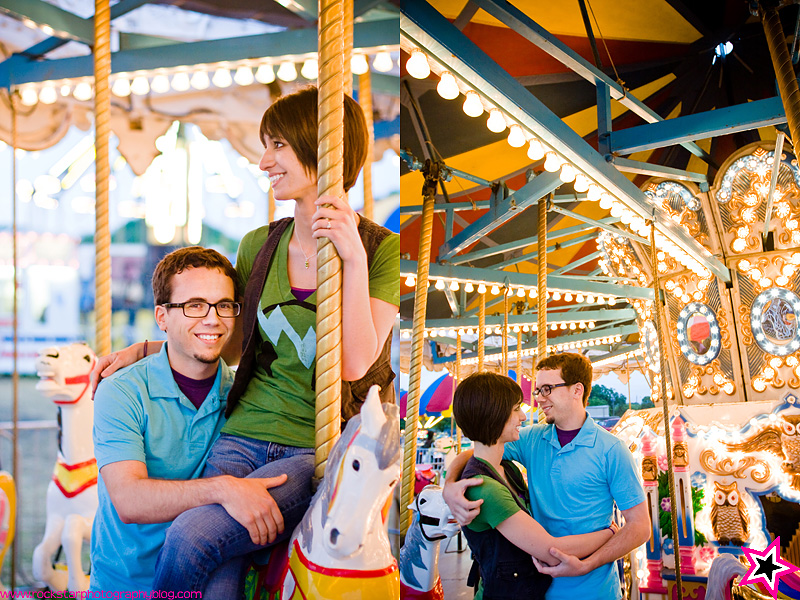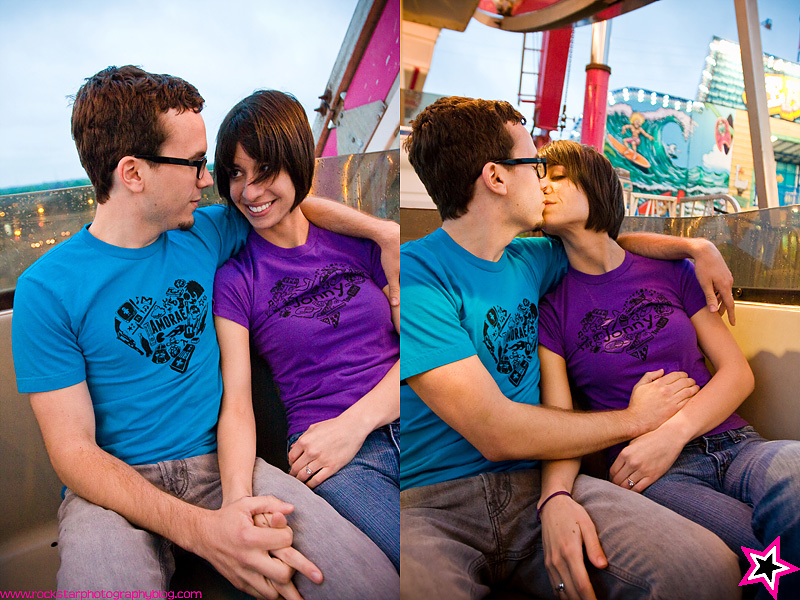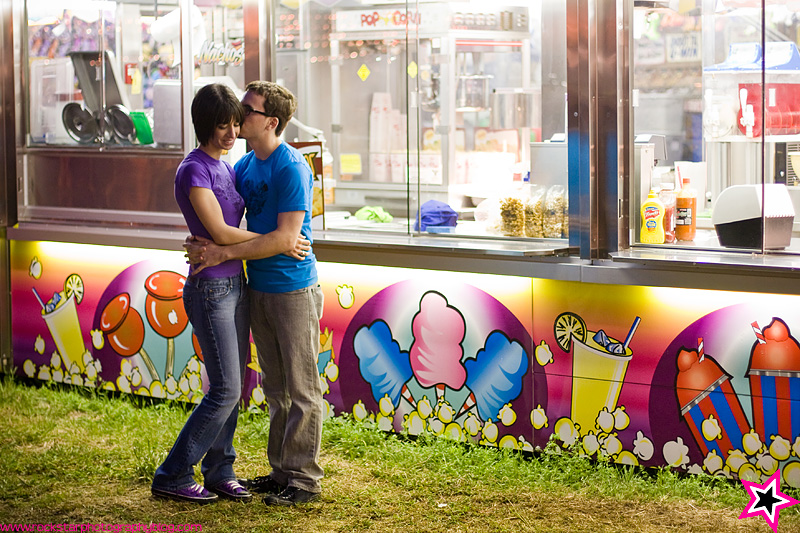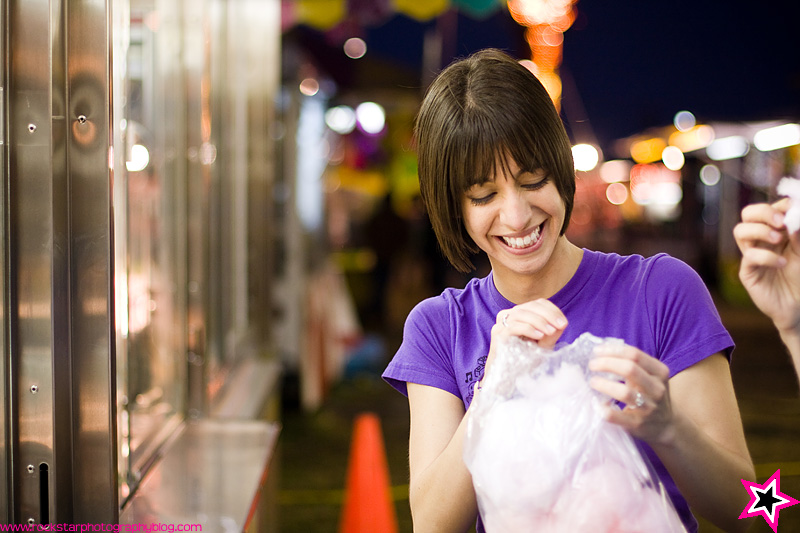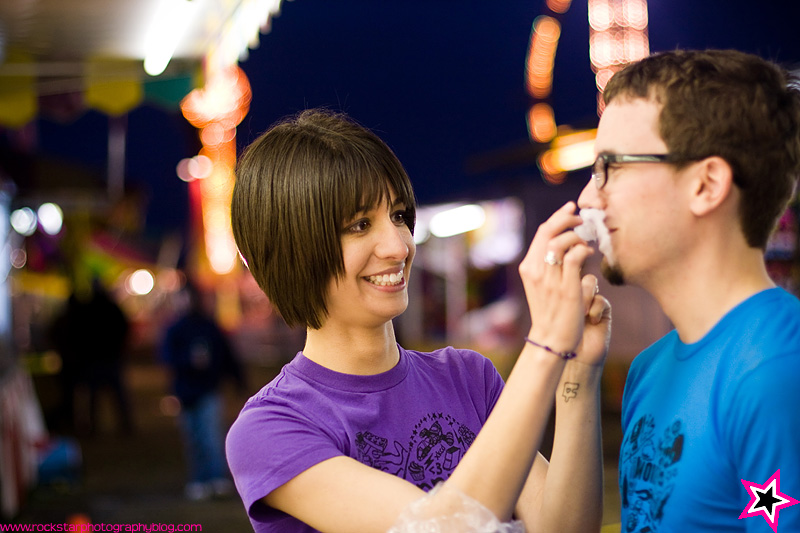 Do you know how hard it is to take pictures while you're laughing? 🙂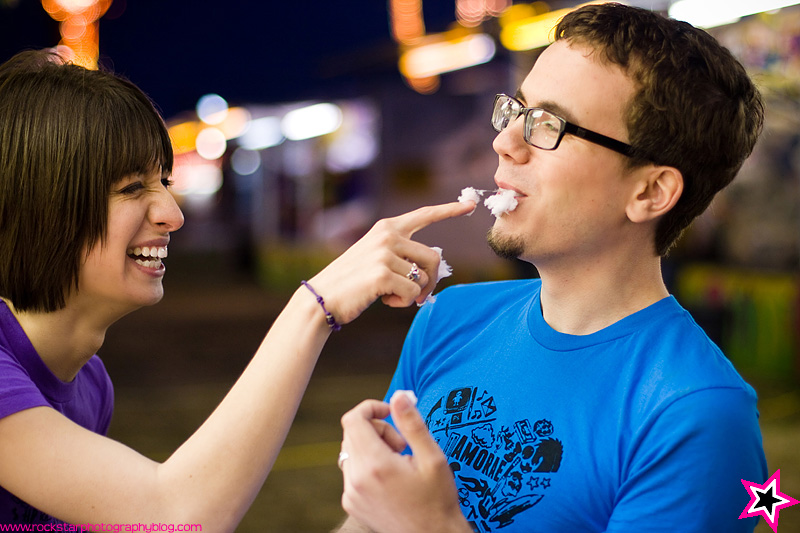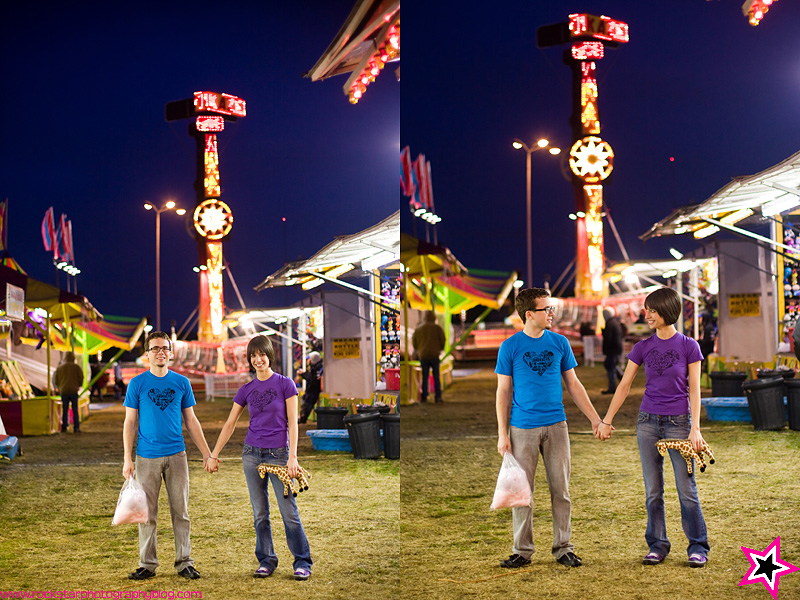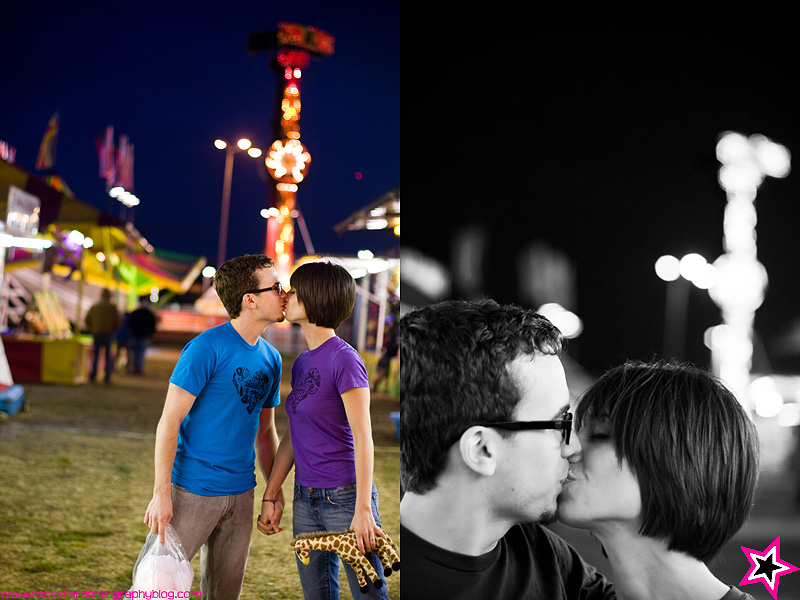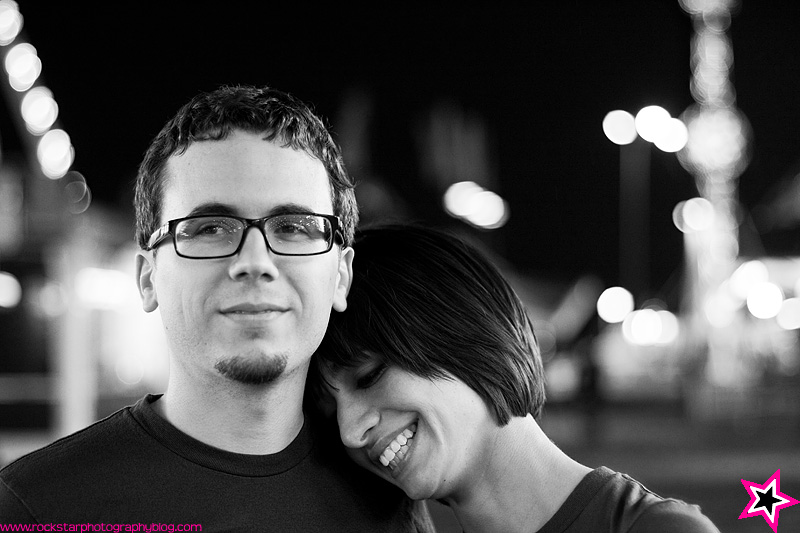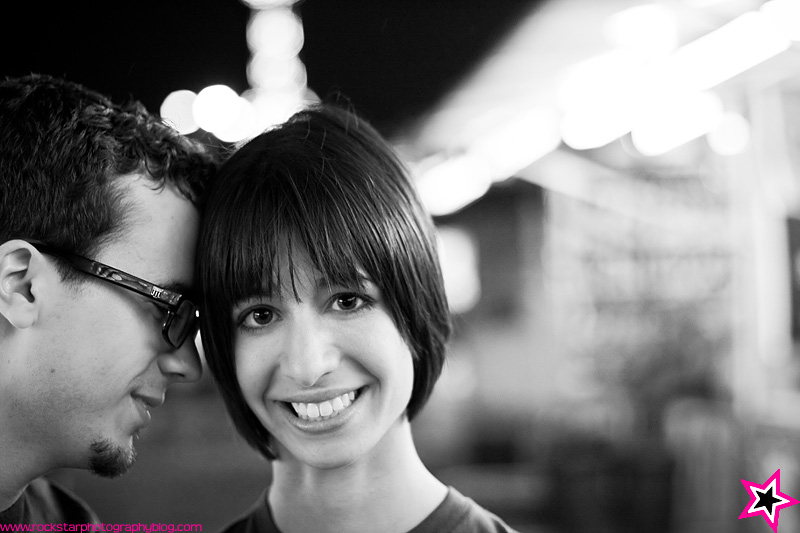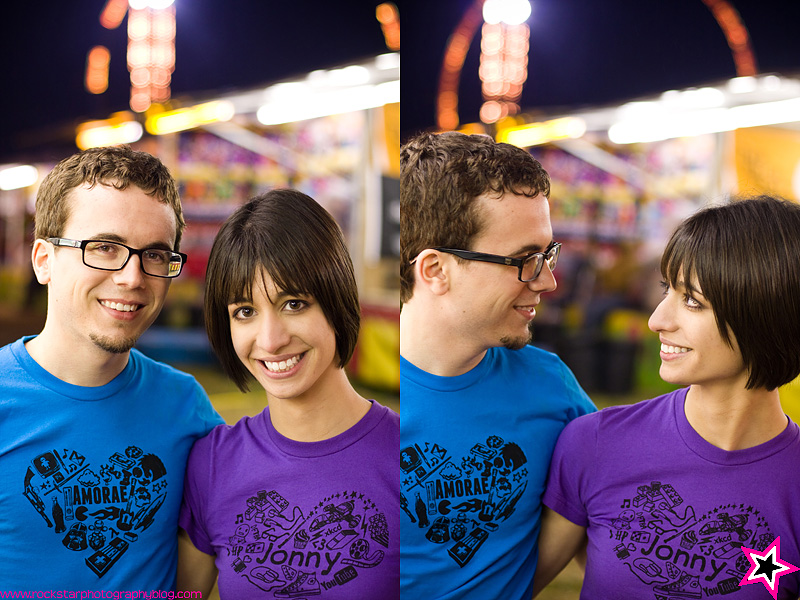 Did you notice their super cool shirts? Amorae made them.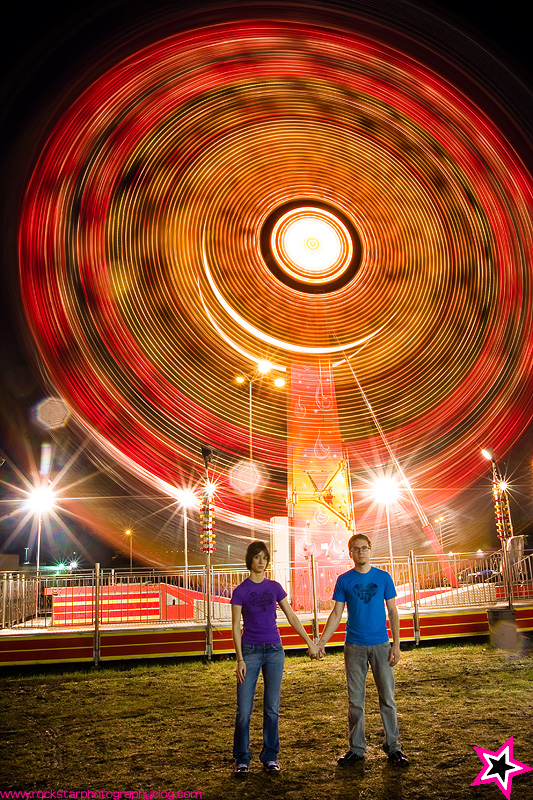 Epicness.

By the time we finished shooting, it was probably in the low 40s. You can see the proof in my adorable assistant Stephanie below: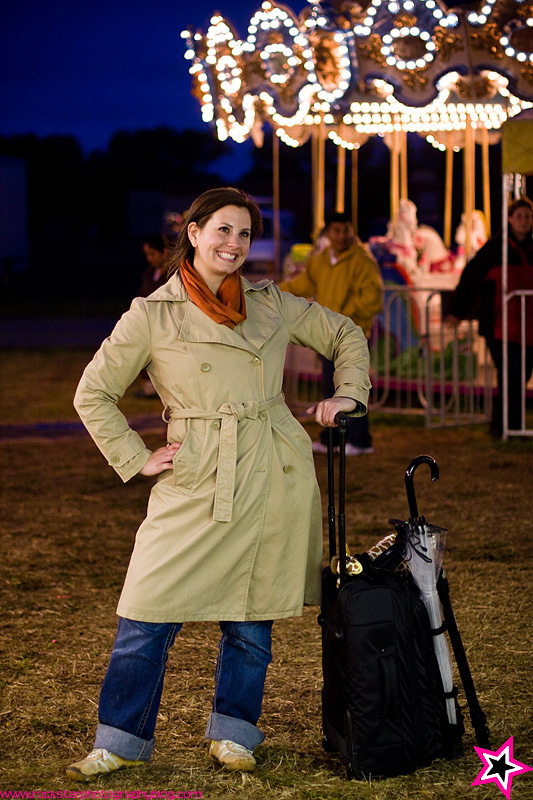 She was staying warm!
I am definitely looking forward to Amorae & Jonny's September wedding.. Knowing what I know so far, it's definitely going to be lots of fun and a one of a kind event. Exactly what I love! Thanks for looking and have a great upcoming weekend.