Adopt Cats and Kittens in Allen, Plano, McKinney, TX + Become a volunteer!!
Happy Saturday blog readers! Today I popped over to the brand spanking new Petsmart in Allen at Central Expy and Stacy road to check out North Texas Cat Rescue's second location and see some kitties. We only had a few kitties today, but they are sure gorgeous!!
Check out the pictures below, and then keep reading to find out about an awesome opportunity for all local Dallas/Fort Worth animal lovers!!
Luke
Oh my god.. I am in LOVE with this cat.. When I was a kid we had a cat named Midnight who looked exactly like this.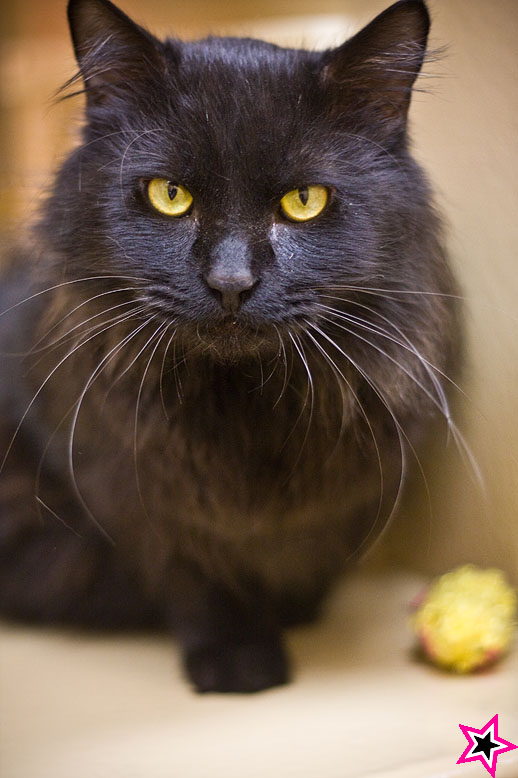 What an intense look he has..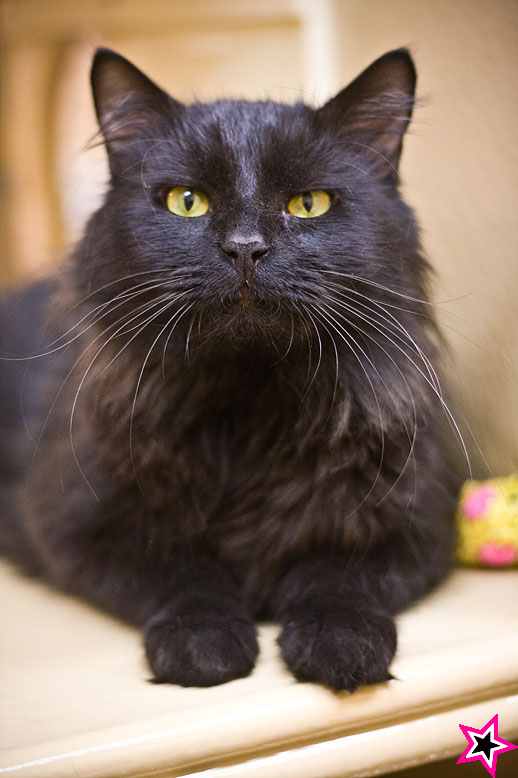 He also looks very wise..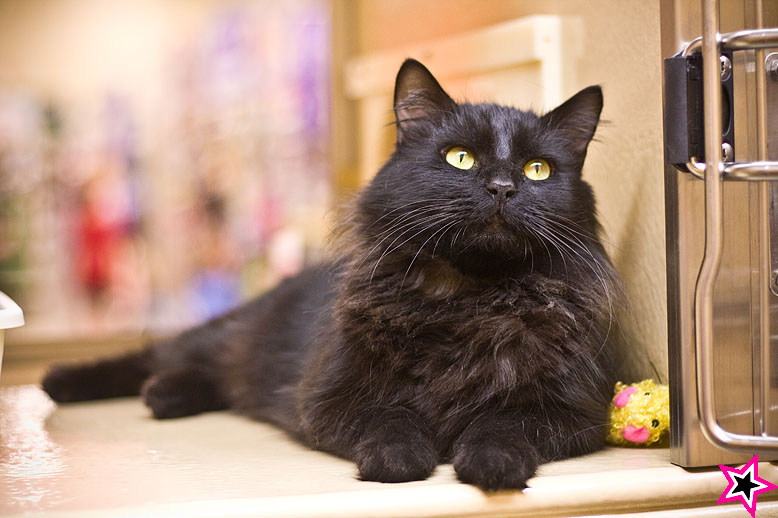 …and majestic! This is one of my favorite kitty pictures ever! He's soooo gorgeous, and a super sweet love giving machine as well.
Sweetie
Sweetie has such fun markings..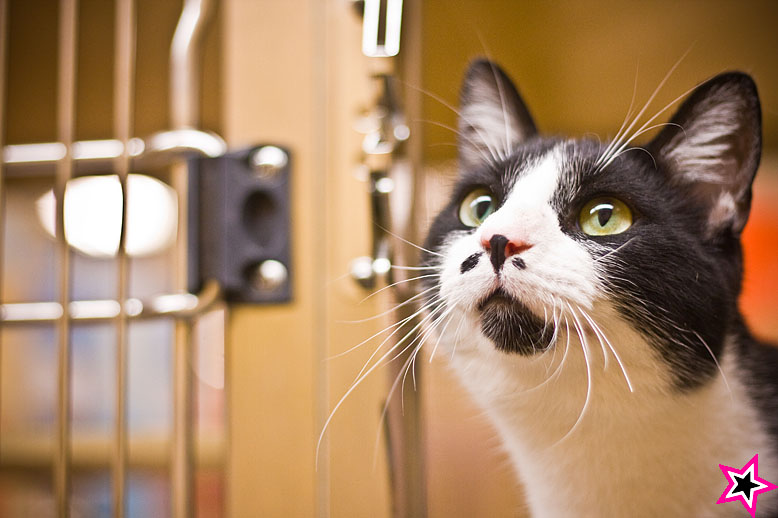 Awww, look at that nose.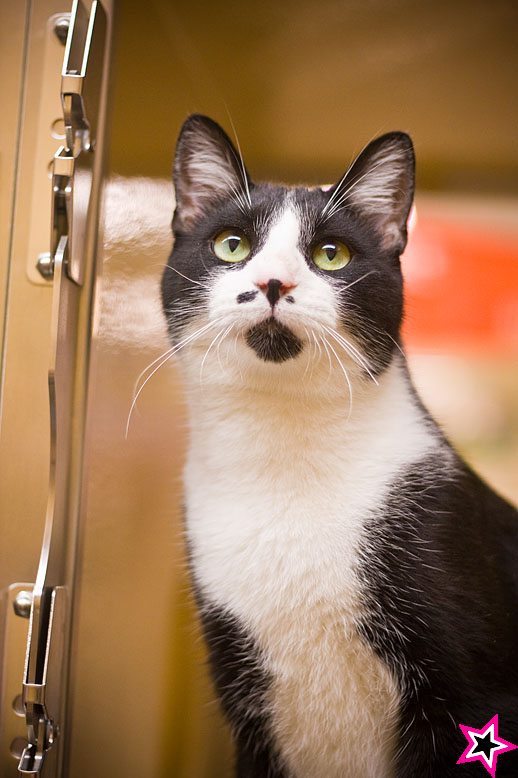 He's a muscular one, very sleek but sturdy.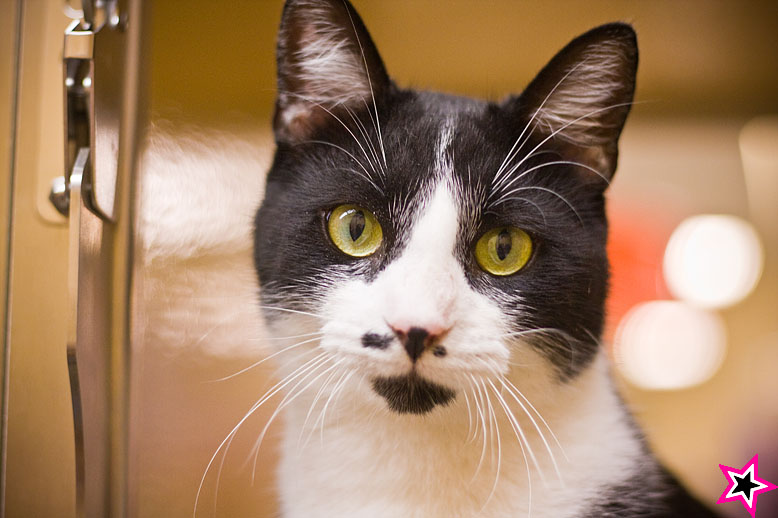 If that look doesn't say "take me home", I don't know what does.
Adorabella
Adorabella was the small one today, and he was adorable, indeed.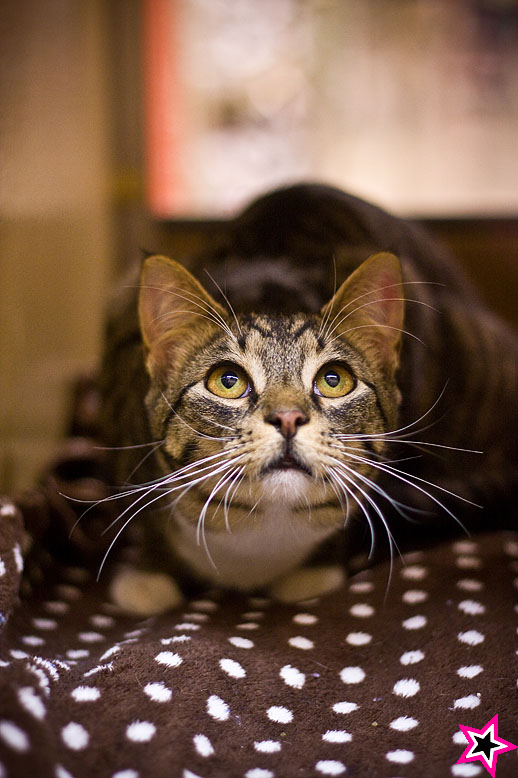 Fascinated by a feathery toy..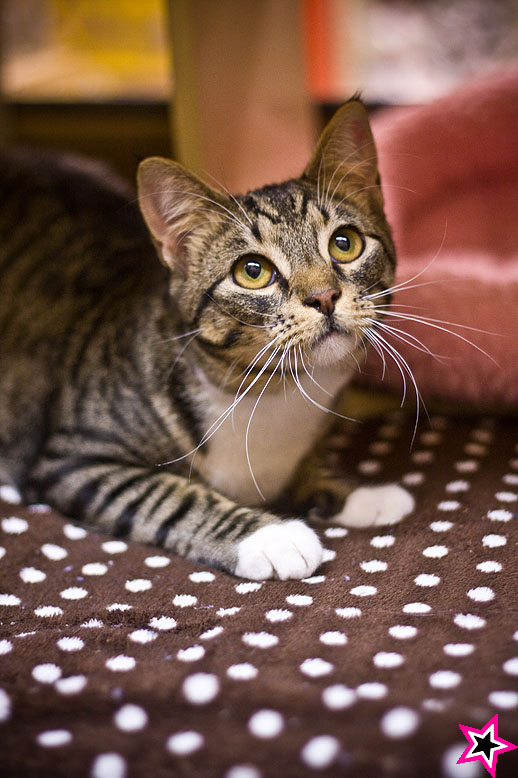 I love his whiskers!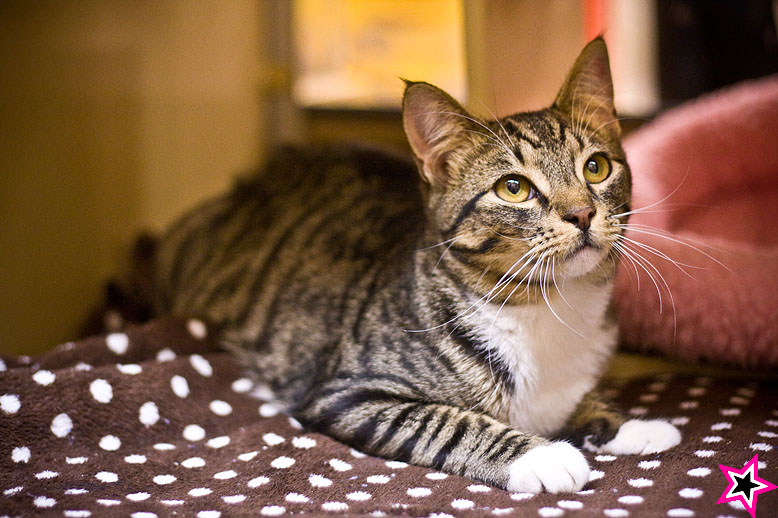 This could only be cuter if he was in your lap.

One of the cats from last month was at the Allen location as well, which was surprising, because this cat is both SUPER SWEET and sooooo beautiful. Her pictures don't even do her justice, because her color is amazing.. So for an encore blog performance, here's miss
Maggie
.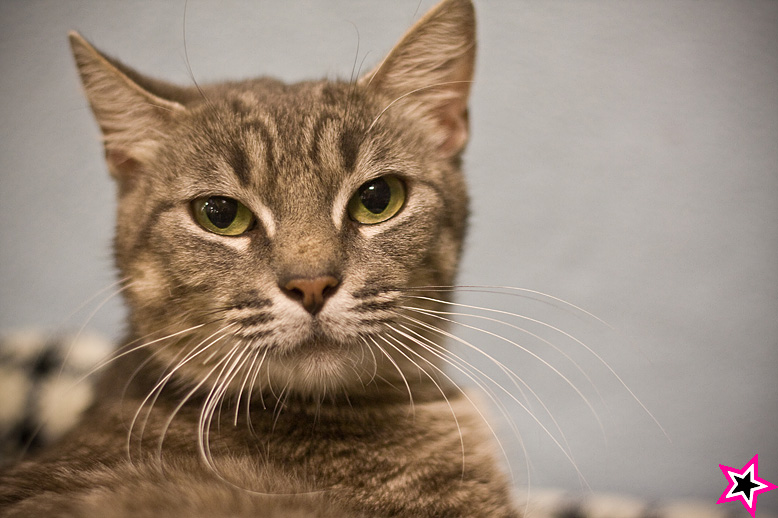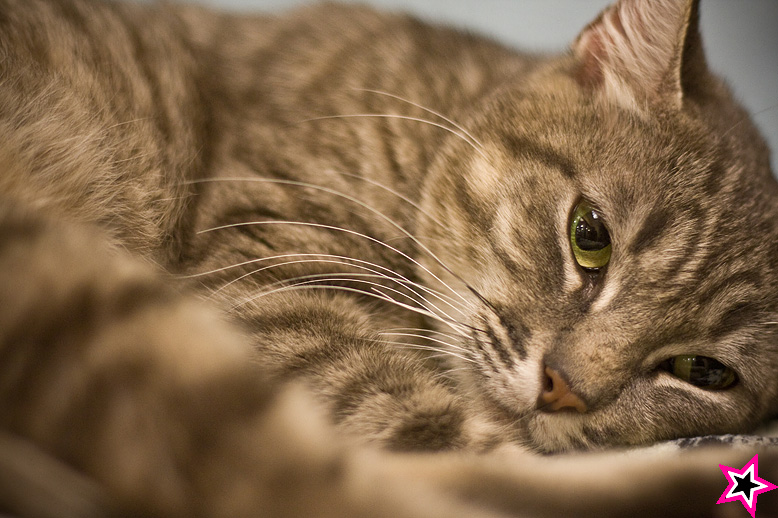 Oooh the cuteness!
A call to arms!
Okay, now let's get serious for a minute here. The awesome volunteers with the North Texas Cat Rescue need help! Everybody with the organization works really hard to help take care of all the cats they rescue, but they also live everyday lives with jobs, kids, and all the variety of things that life throws at us. They need MORE volunteers to help take care of these gorgeous cats. The more volunteers that they have, the more lives they will be able to save.
What can you do to help?
1. If you have the space, time, and fundage, become a foster mommy or daddy. The more foster homes that NTCR has, the more cats they can STOP from being put down! I am a first hand witness to how amazing these cats are, due to the love provided by their foster parents. So if you have lots of love to give, please contact NTCR about becoming a foster parent.
2. Help with adoption events! If you don't have time or space to bring some kitties into your home, you can help Brigitte and the rest of the team man their adoption events. This is especially important now that they will be running events at both the McKinney and Allen Petsmarts. You can help set up cat cages, talk to interested volunteers, and other tasks. Plus, you get to hang around awesome cats!
3. Help with cleaning cages at Petsmart. There is always need for people to stop by Petsmart and clean kitty boxes and check on the kitties there. Like I mentioned, they do have two locations now. This is a task that really doesn't take that much time but can be a HUGE help to the organization.
4. Donate money or items to NTCR. They can use litter, food, litter boxes, blankets, cat toys and more to help take care of these wonderful kitties.
So now, I'd like to offer up an incentive to encourage you to get started volunteering with North Texas Cat Rescue! Any local blog readers who contact NTCR about volunteering, and do any of the above things will receive a credit from Brandi Thompson Photography! Here's how it will work:
1. If you are able to foster kitties in your home, after your first month of fostering, you will be eligible for one free photo session!
2. If you volunteer your time to adoption events or cleaning cages, you will receive a $5 credit for every hour of volunteer time. Just think, you volunteer for four hours on one Saturday and you automatically get 10% off of a photo session. Maximum of $200 credit, which is enough for a free photo session!
3. If you donate items or money to the NTCR, you will receive dollar per dollar matching of a credit. So, if you donate $100 to NTCR, you will get a $100 credit with Brandi Thompson Photography! Maximum $200 credit.
All of the above must be verified by the North Texas Cat Rescue.
Of course, the biggest benefit of all is that you get to spend time with beautiful animals, and you get to feel really good about doing things for others. I promise, you WILL feel awesome. Now pop on over to the NTCR website HERE and contact them today about helping out! Just let them know you saw this on the Brandi Thompson Photography blog.