Winter Maternity What to Wear – Plano Maternity Photographer
Can you believe it's the last What to Wear board of 2015? This year really has flown by! This post is especially for all my winter mamas that I'll be photographing soon. It can be hard to figure out what to wear to keep you warm, while still showing off that cute baby bump. Lucky for us here in Texas, it's generally a pretty mild winter, but you never know what that crazy Texas weather will throw at us. When dressing for a winter session, it's important to consider add layers and cold winter accessories that work with your look, just in case! Cute cozy hats, scarves and gloves can add nice visual interest to your look as well as serve a functional purpose. I pulled inspiration for the gold sequin pant look from What Helen Wore Today!
Here are this month's links:
Look One: Red Dress | Cream Tights | Gold Necklace | Tan Boots
Look Two: Dad's Shirt | Dad's Pants | Cream Scarf | Dad's Boots
Green Dress | Gray Leggings | Cream Hat | Black Boots
Look Three: Striped Sweater | Gold Pants | Red Scarf | Cream Gloves | Plaid Flats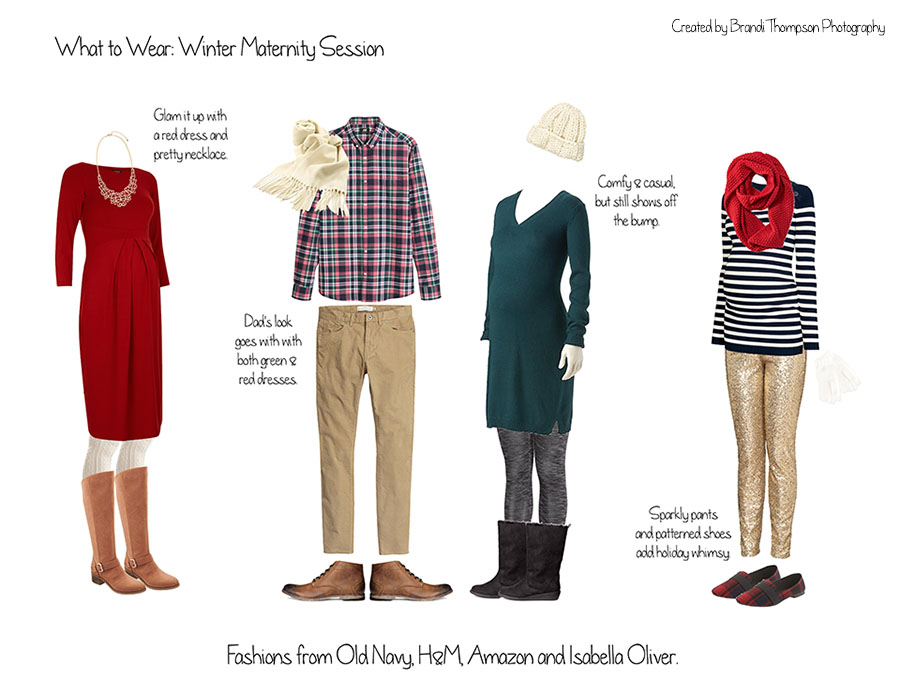 Thanks for stopping by and I hope you're having a great December so far.