What to Wear Winter Sibling Photo Session – Plano Family Photography
Brrr, we've actually been feeling some winter here lately in North Texas! I've got a warm and cozy set for you full of fun textures and little pops of yellow to brighten it up. I've designed this set for siblings, but mom and dad could wear something very similar and fit right in! Check out the shopping links below.
Big Sister: Sweater | Pants | Headband | Boots
Little Sister: Dress | Vest | Leggings | Boots
Big Brother: Sweater | Shirt | Pants | Boots
Little Brother: Sweater | Pants | Shoes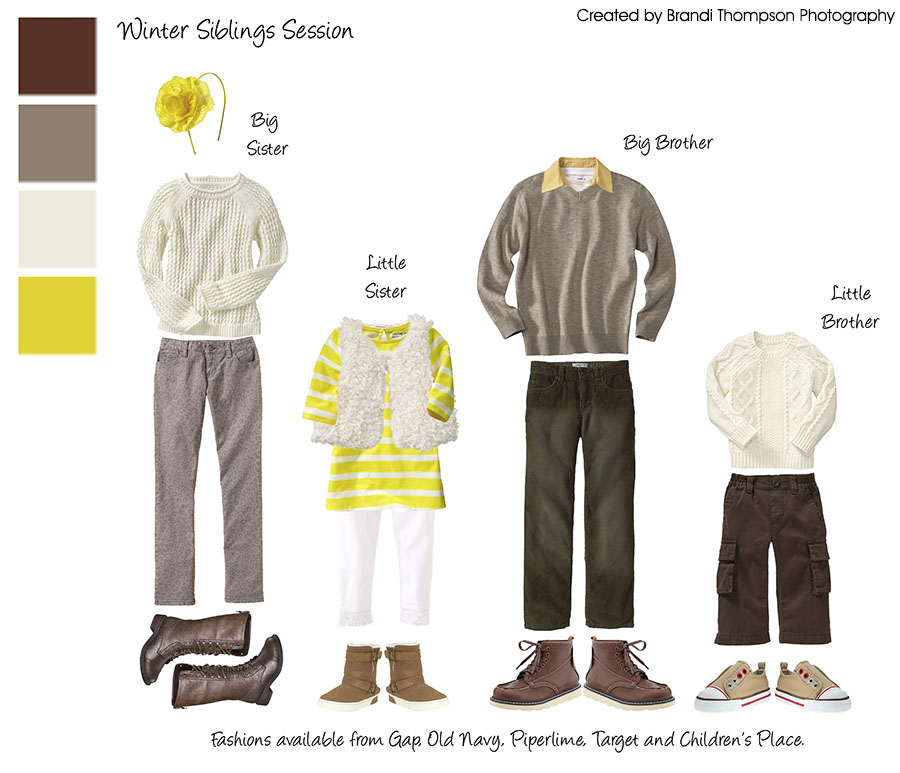 Happy Friday all, I hope you've got a great weekend planned!