Holiday Family Photo What to Wear – December 2012
Okay, I know it's not QUITE December yet, but I decided to go ahead and give you the December What to Wear a little early. Like an early gift! Instead of going with a more traditional red route, I decided to go with something a little bit different using some rich blues and purples instead. These outfits are just dressy enough while still being comfortable for the family. Combining textures adds fun visual interest. Want to know where to get it? Look below!
Mom: Dress | Sweater | Belt | Tights | Boots
Little Sister: Dress | Sweater | Tights | Shoes | Headband
Big Brother: Sweater | Pants | Shoes
Dad: Sweater | Blazer | Pants | Shoes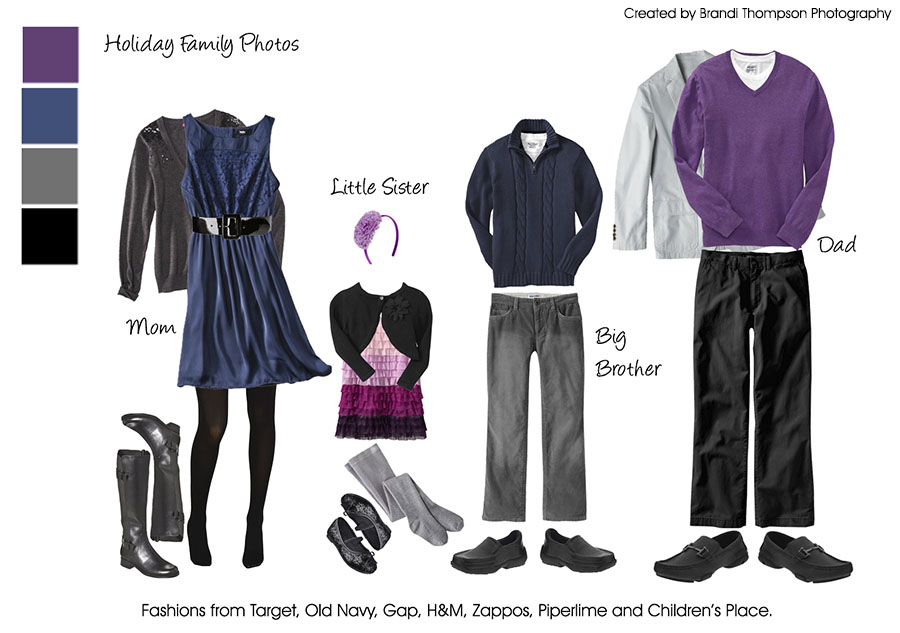 Happy (early) December all! I can't believe 2012 is nearly over.