What to Wear: Rock Star Kids Sibling Session – August 2012
Today's What to Wear is all about your favorite little rockstars; your kids! In honor of the upcoming fall urban style mini sessions, I thought I'd create a fun, slightly edgy 'rock star' look for the kids. Fun accessories really add that finishing touch that make your outfits stand out. All of these items are super affordable from places like Children's Place and Old Navy!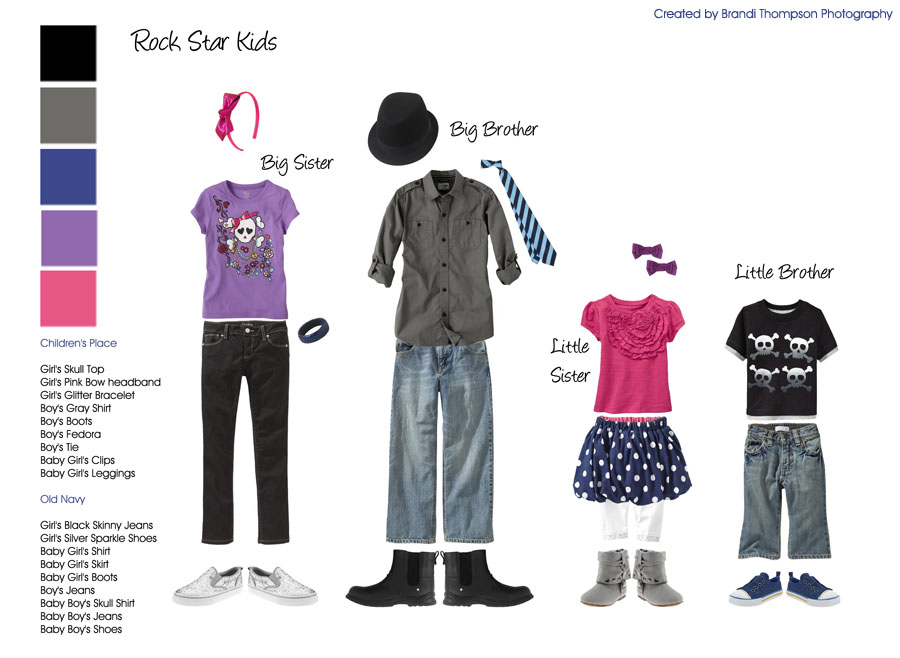 As always, I love to hear your suggestions for future What to Wear posts. You can reach me easily facebook page.