What to Wear Family Photo Session: January 2012
People are always asking what they should wear in their family photographs, so I've decided to start my own what to wear monthly post to help provide some inspiration. Don't feel that you have to find these exact items, but use this as inspiration on colors, patterns and textures you can mix together to achieve a harmonious, but still fun, look to your family photos. I am happy to answer any questions you might have, just leave me a comment or send me an email!
January is cool (or maybe freezing cold, depending on where you live!) so I went with some cool blue and purple tones here, offset by neutral grays and white. Pay attention to accessories, because they really bring an outfit together!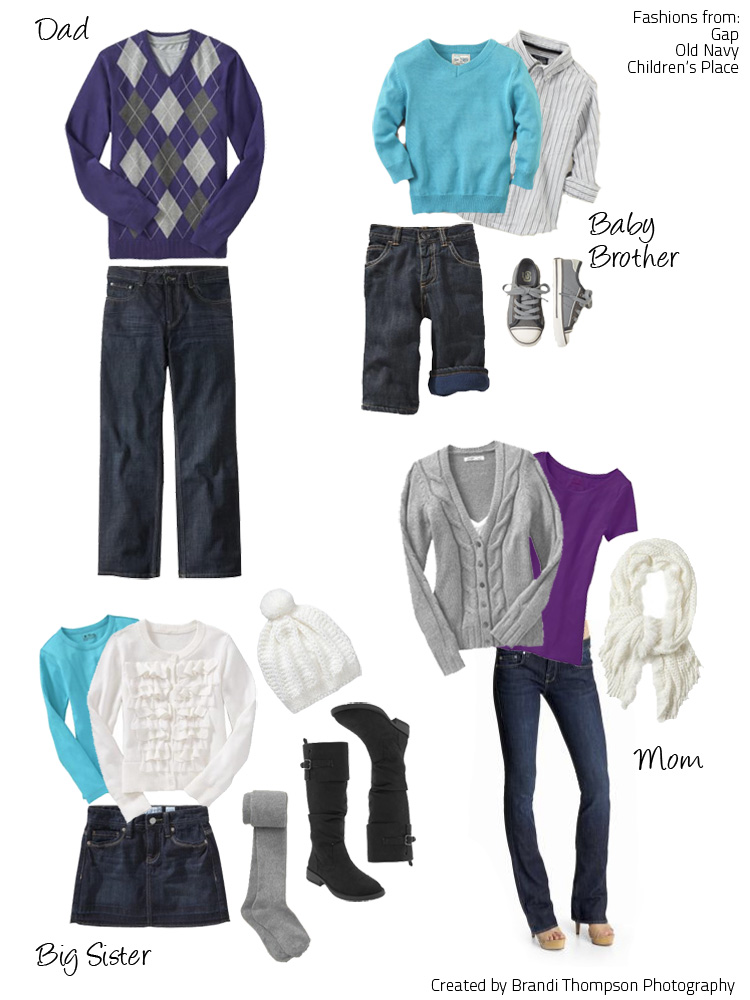 Photographers, you are welcome to share this what to wear board but please leave my credit, thanks!