What to Wear: Cozy Fall Family Session – Plano Family Photographer
This month's What to Wear is definitely inspired by November, fall and perhaps even the Thanksgiving dinner table. Cozy sweaters and velvet paired with yummy fall colors make for perfect fall photos! I always have so much fun creating my what to wear boards. If you have a color scheme or a special need in mind, please feel free to drop me a line. I love looking for new inspiration.
Here are your shopping links for this month:
Mom: Shirt | Pants | Scarf | Shoes
Brother: Shirt | Jeans | Shoes
Sister: Dress | Sweater | Tights | Boots
Dad: Button down Shirt | White Shirt | Jeans | Shoes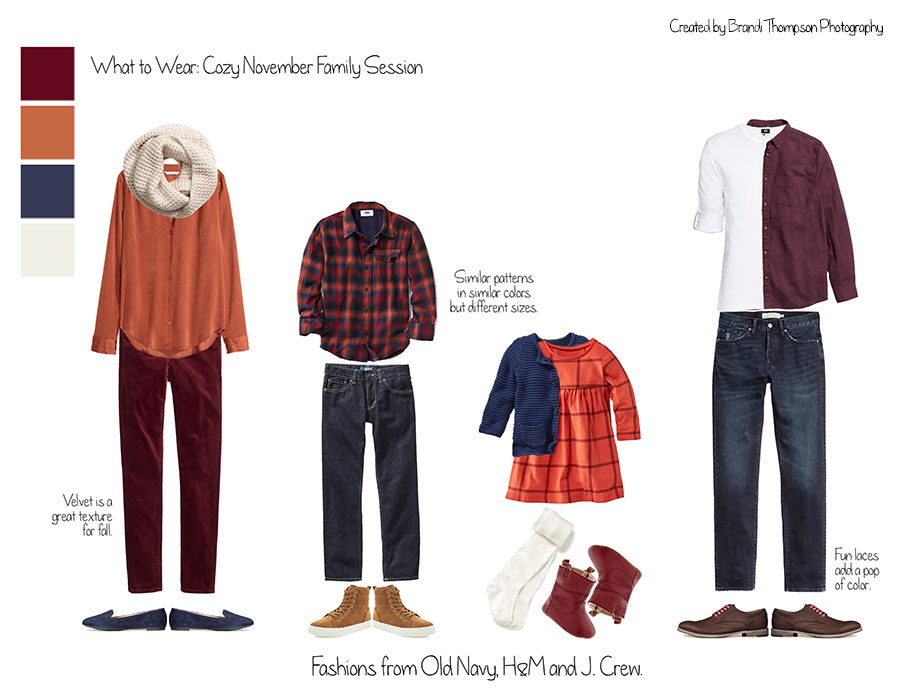 I cannot believe we're already approaching Thanksgiving. This year is really flying by. I hope you're all having a great fall so far.