What to Wear: Bright Summer Beach Inspired – Plano Family Photographer
It's really warming up out there and we've already got a little taste of summer. We've even already been swimming! I'm enjoying warm evenings and dreaming of snow cones. I wanted to do something bright, light and fun for a little pre-summer family session inspiration! You can't ever forget the importance of accessories to really make your outfits. You can be simple and comfortable, but still put together.
Here are this month's shopping links:
Big Brother: Shirt | Shorts | Shoes | Hat
Baby Sister: Dress | Shoes | Hair Bow
Mom: Tank Top | Cardigan | Shorts | Shoes | Earrings | Necklace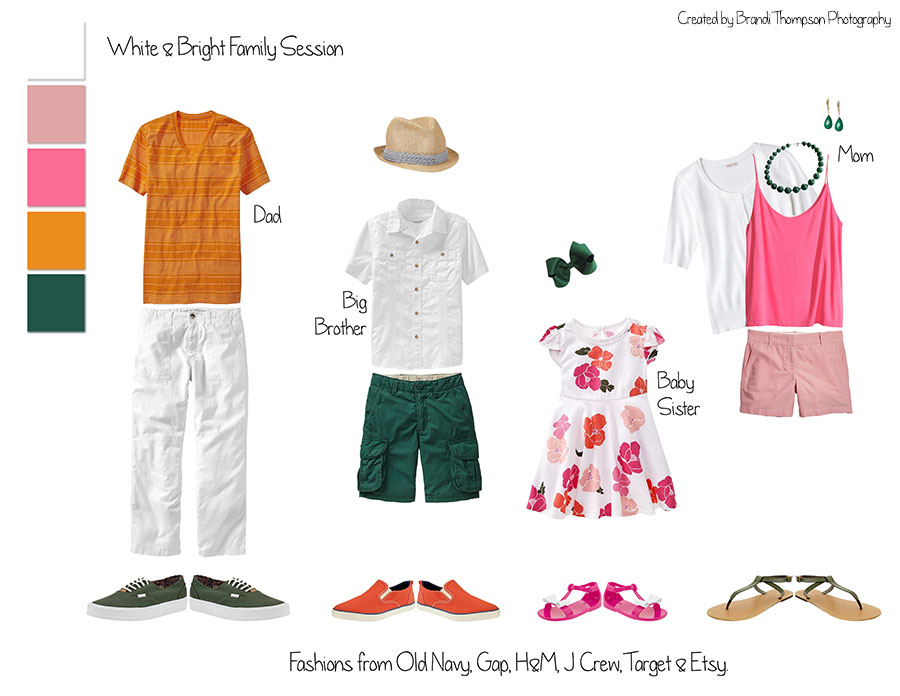 I am always open to ideas for future What to Wear boards. Family members, color palettes, even a location. If you want to send a custom request, drop me a line or find me on Facebook Page. Happy Friday, everybody!