Twin Sibling Outfit Inspiration – What to Wear – Plano Twin Photographer
Today I was inspired to bring you a What to Wear inspiration board all about twins! I've got outfits for girl twins, boy twins and twins with one of each! These would be great for first birthday sessions, as something to build a family session around or really anything. I wanted to create outfits that went together in a contemporary way, without being super "matchy". Plus, all of these outfits are affordable to boot.
Ready to shop? Links below:
Twin Girls:
Yellow Dress | Pink Shoes | Daisy Headband | Pink & Yellow Dress | Yellow Shoes | Pink Headband
Boy & Girl Twins:
Boys Pants | Boys Shoes | Girls Shirt | Girls Boots | Headband
Boy Twins:
Plaid Shirt | Khaki Shorts | Brown Shoes | Cream Shirt | Plaid Shorts | Tan Shoes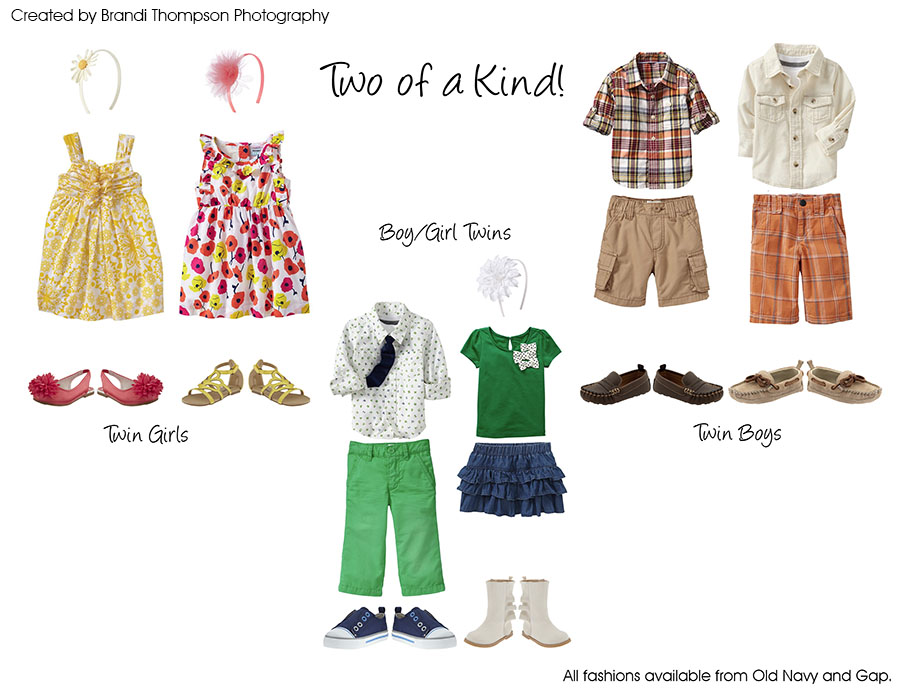 Thanks for stopping by and I hope you're having a great February so far.