The "P" Family in Downtown Dallas
It's been great to be able to capture the "P" family over the last five years. This year, mama wanted us to shoot with the fantastic Dallas skyline in the background, and we headed down to the Margaret Hunt Hill Bridge and had a lovely, slightly overcast morning to hold their family session on. Now that the two oldest are in college, scheduling was important! Mama was smart enough to book me back in August, so she could snag a fall date that worked for them. I always suggest clients book their fall sessions in late summer, to ensure that they can get a date on the calendar. Anyway, summer flew by and then it was October and time for our session downtown! As always, they threw in a nod to football and the Cowboys, and this time, even added in a tribute to some of their college teams. I love it when clients personalize their sessions to their own personality and likes. Check out some of my favorite images from our session below!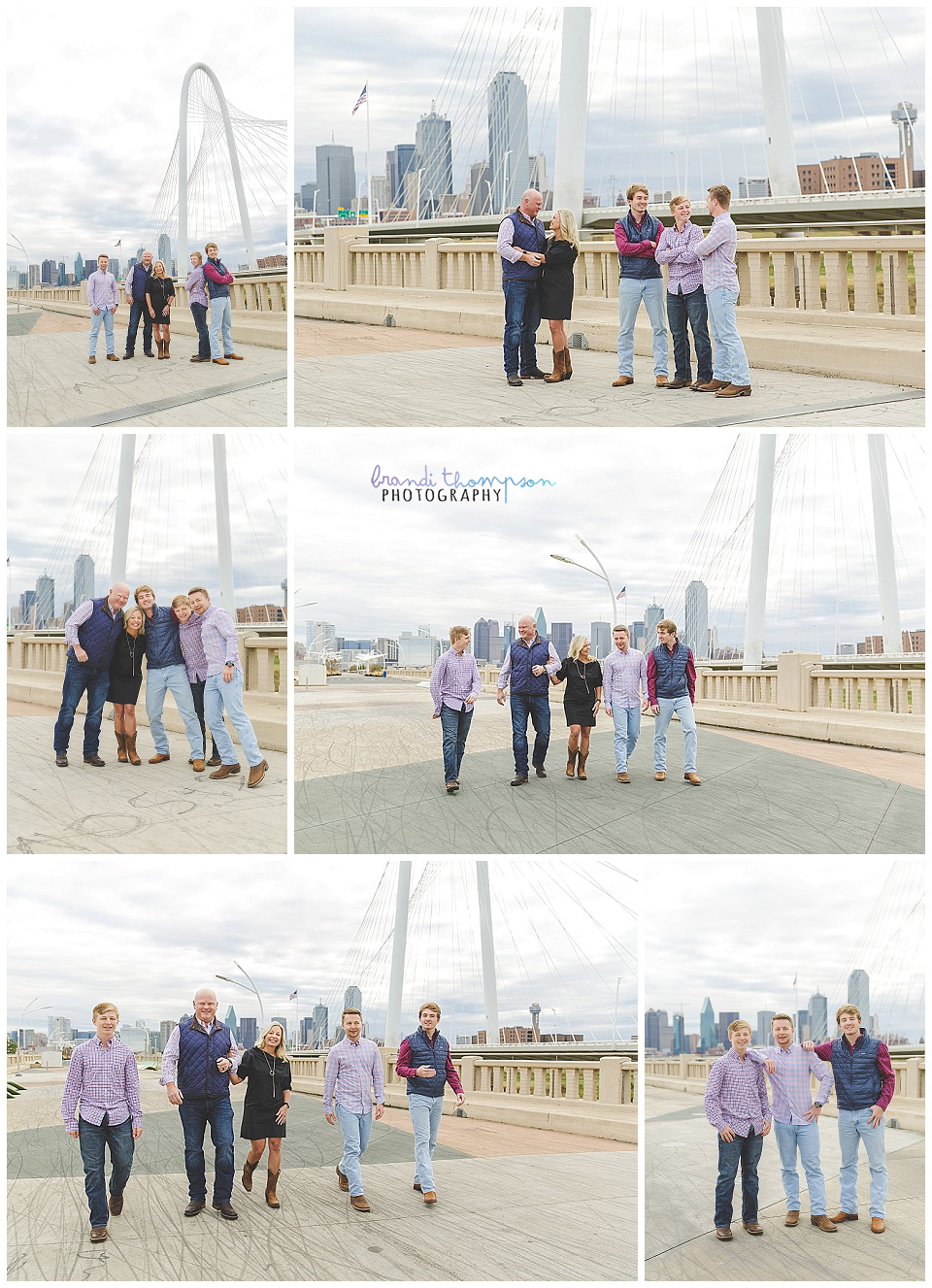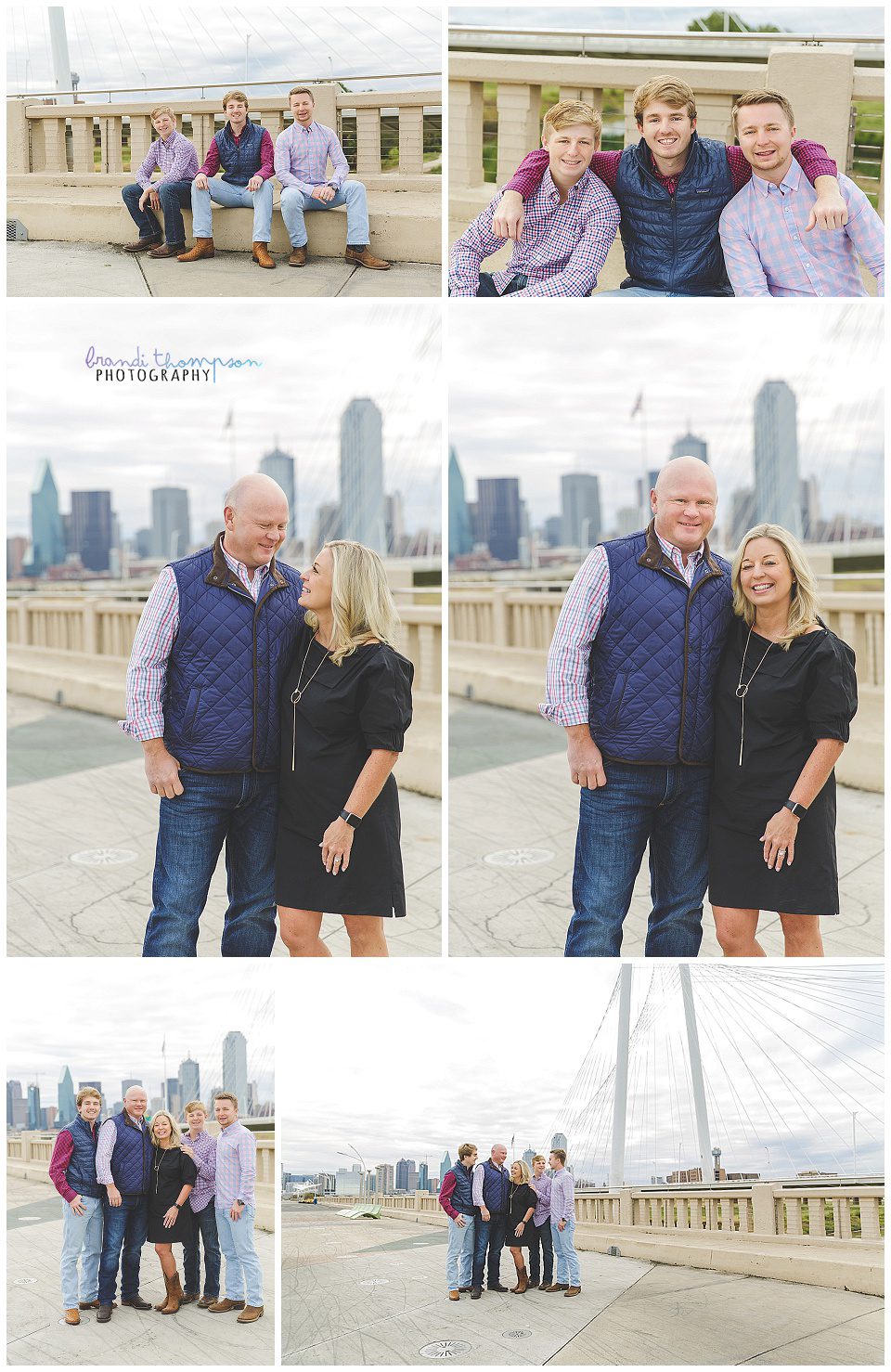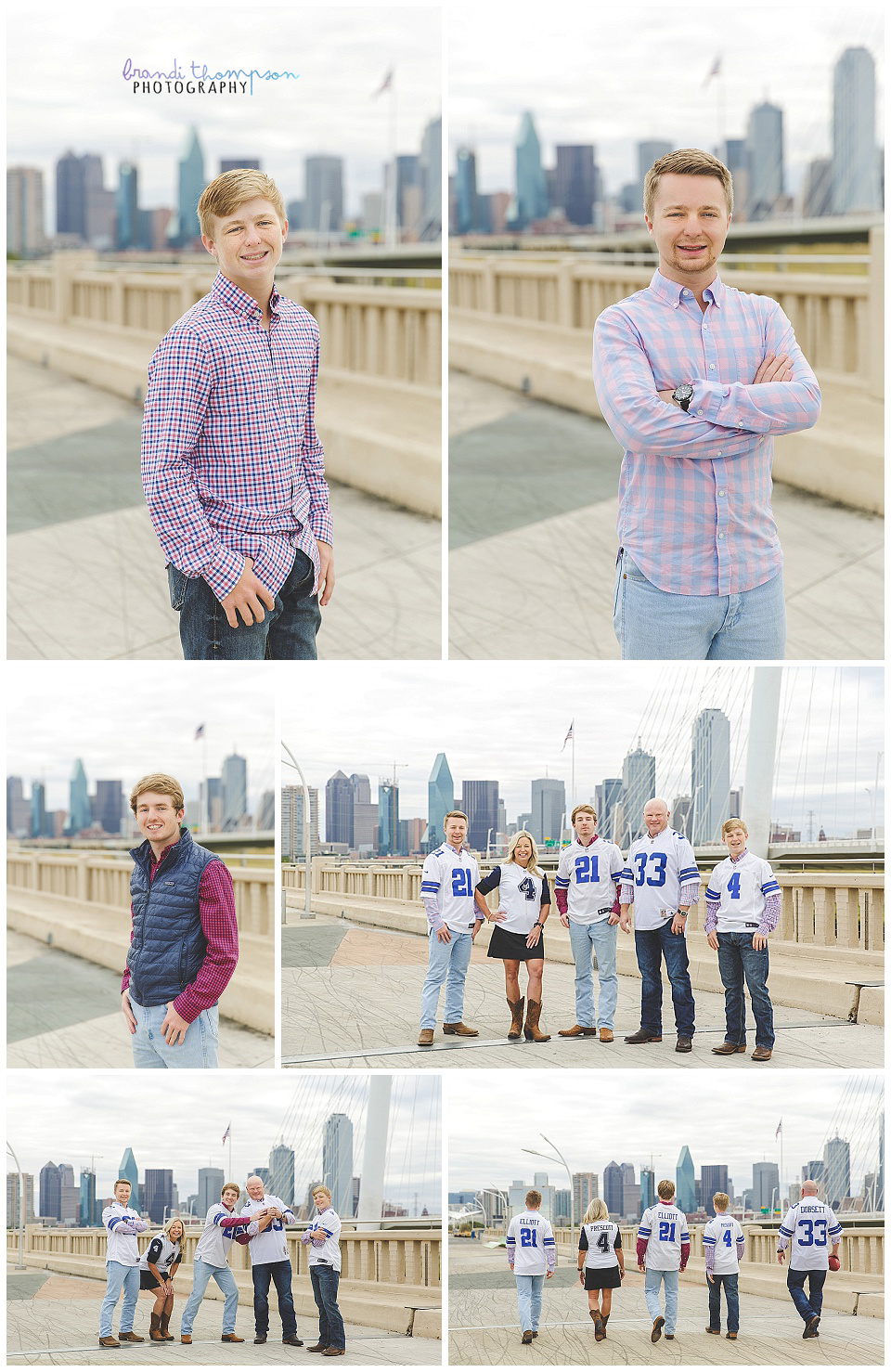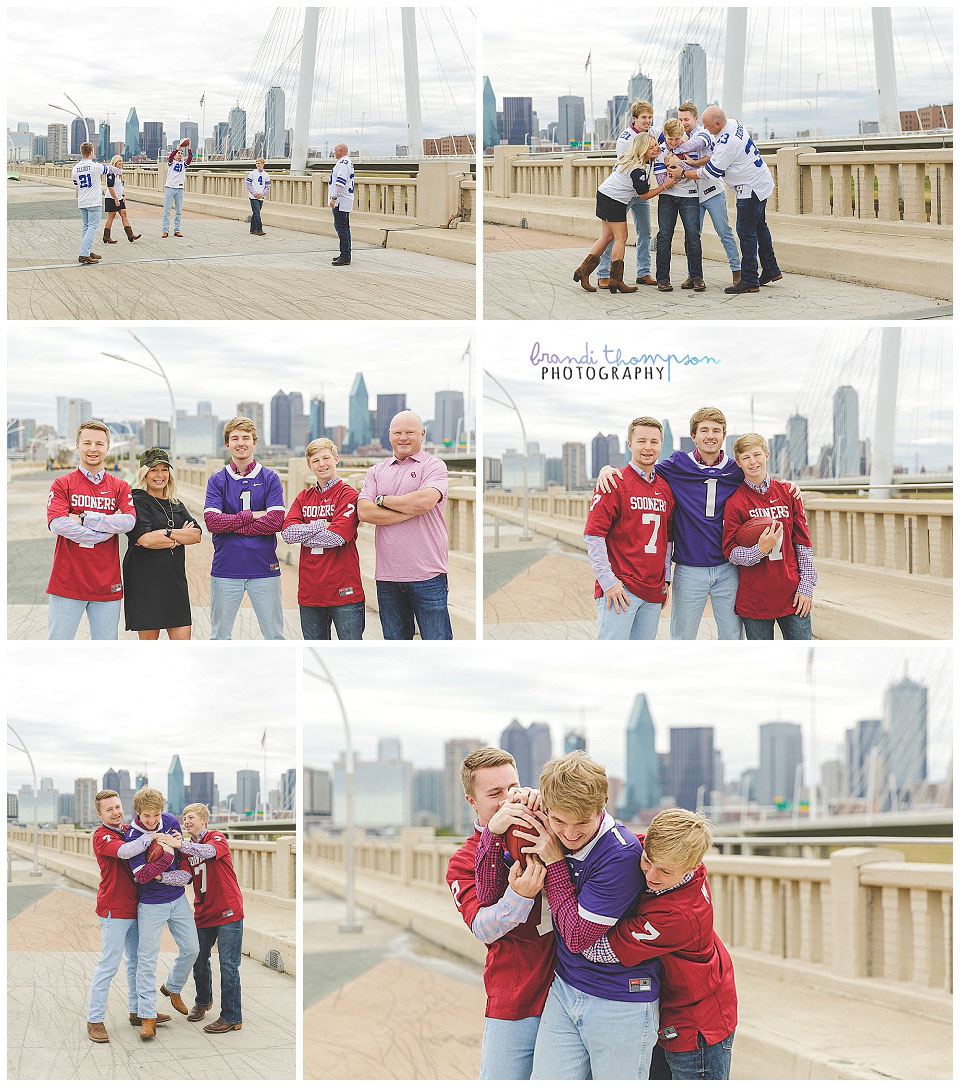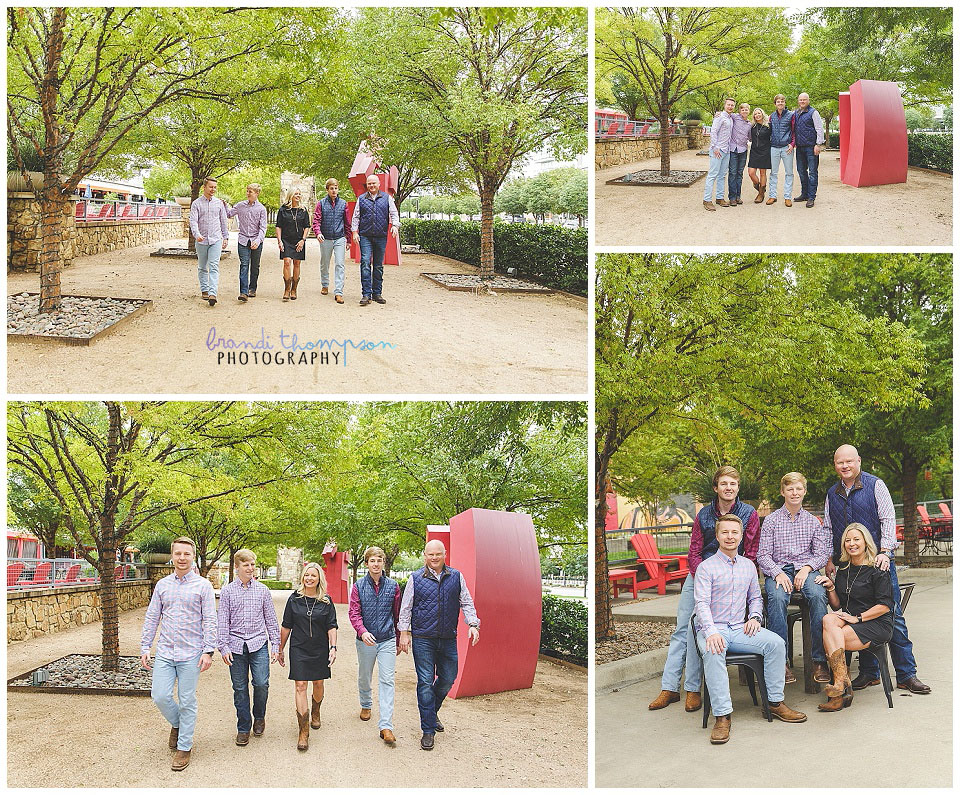 Thanks so much for stopping by and I've got a lot more great families coming up on the blog, so be sure to stay tuned. If you're interested in booking your family session, please
get in touch
.