Stephanie and Kyle's Artsy Plano Wedding – Part One!
I think Stephanie and Kyle are perfect for each other based solely on their shared love of laughter. I can't help but smile as I edit their wedding photos, because they are just overflowing with so much love and happiness. They had their wedding at the super hip Art Centre of Plano. The guys were outfitted in awesome red Chuck Taylors, even the adorable little ring bearer. Stephanie was amazingly calm, despite the fact she picked up her dress Tuesday evening and had been battling a sinus infection all week. Everything else falls away when it's time for what matters most.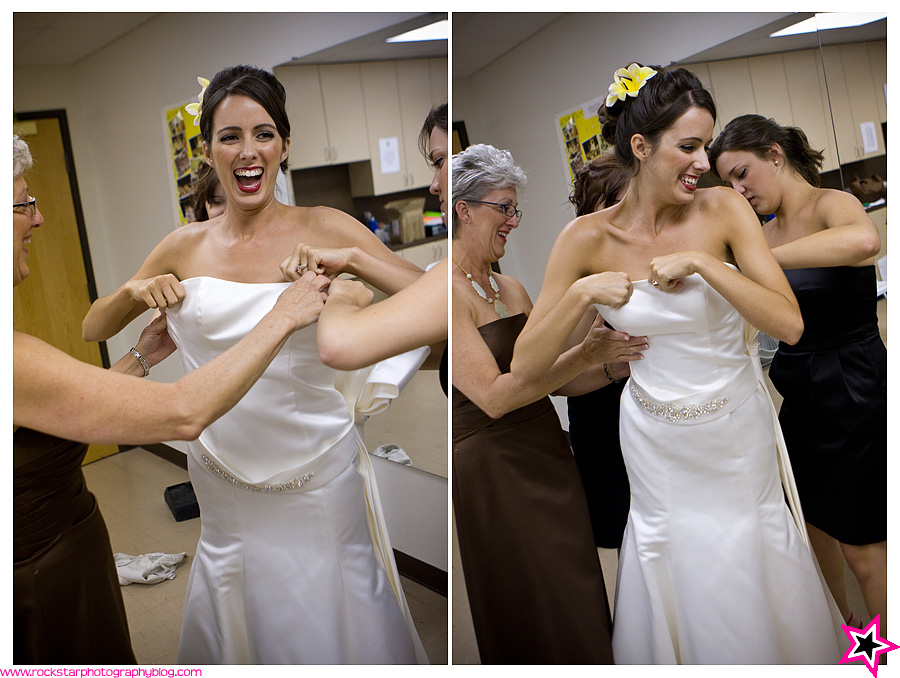 Stephanie was so excited to get into her gorgeous dress.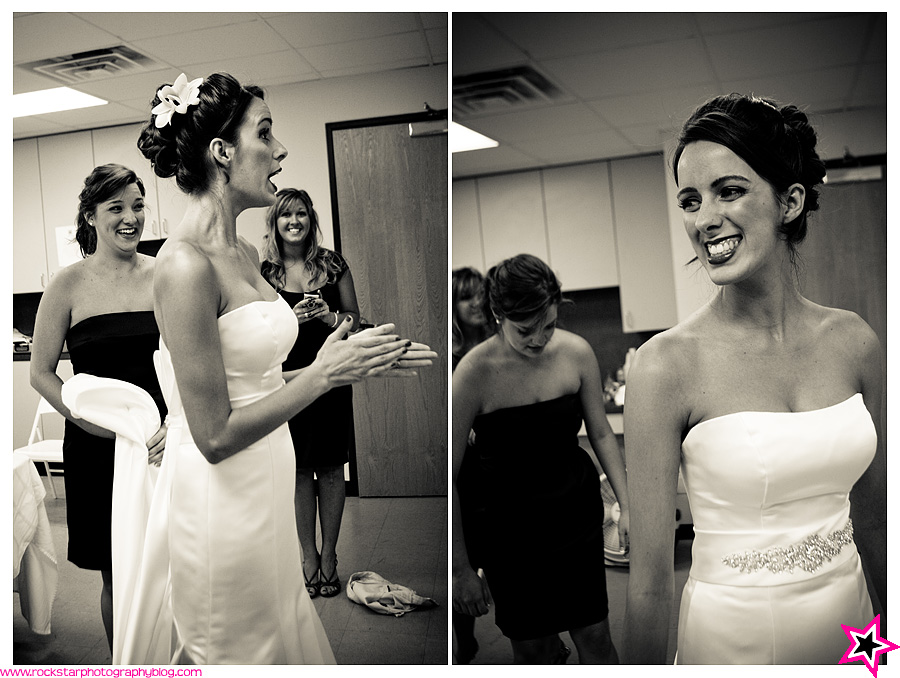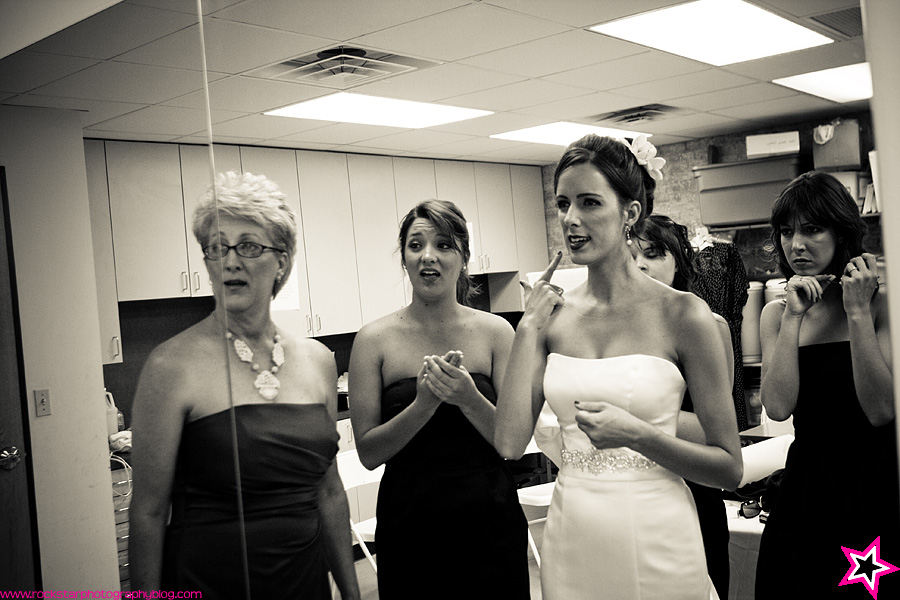 Deciding on the perfect earrings was a group decision.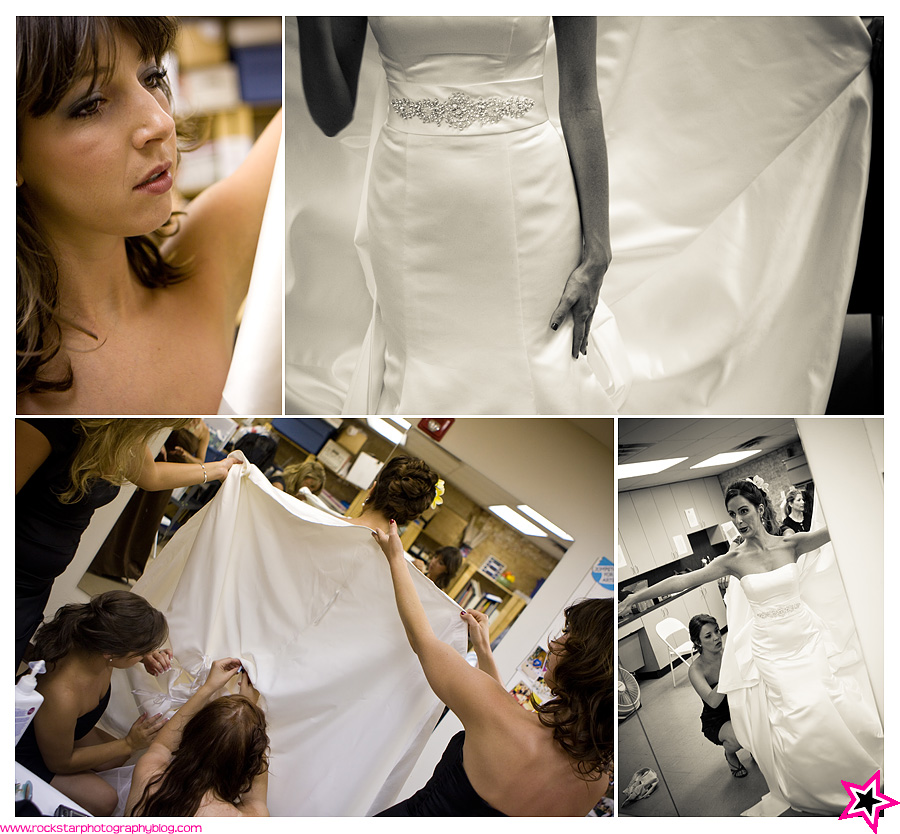 All the bridesmaids were expert at dress bustling.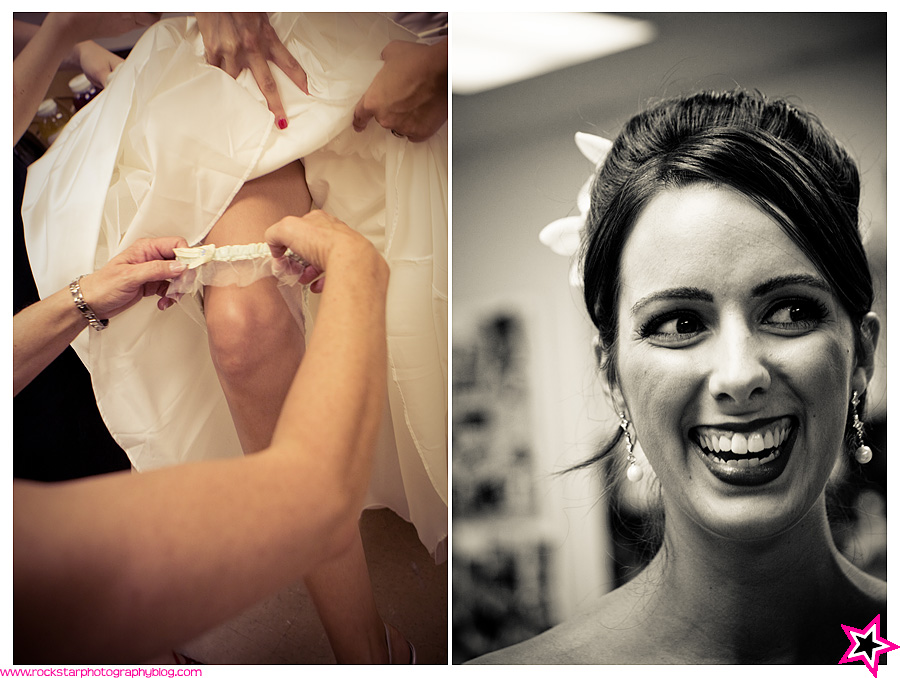 Stephanie's garter was originally her grandmothers.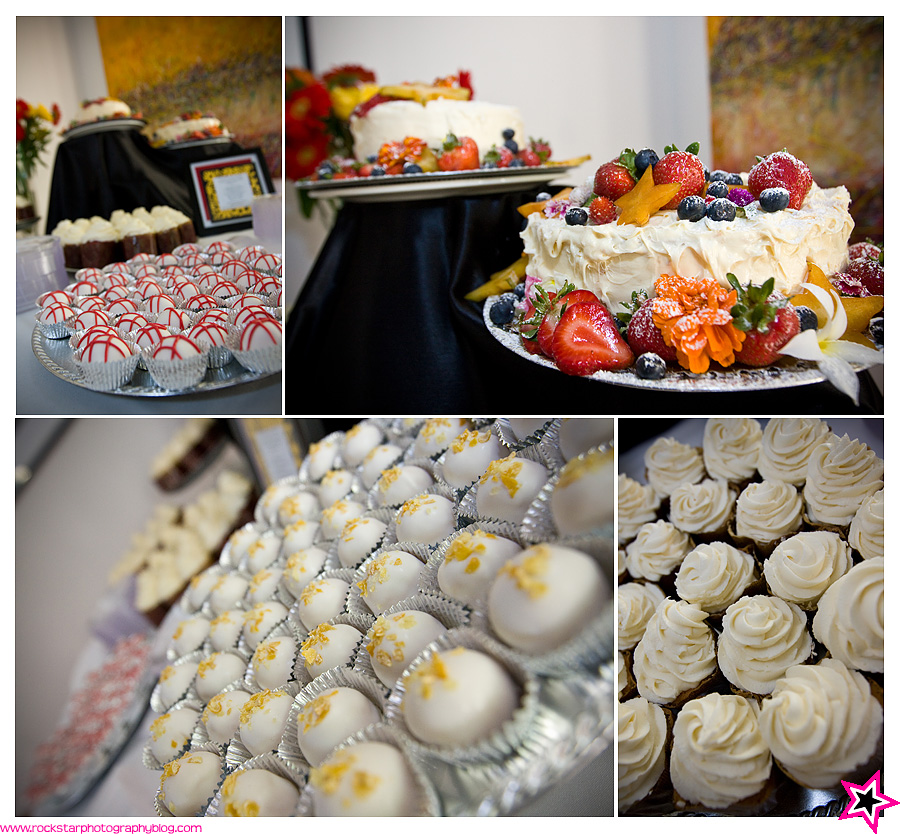 Some delicious looking details.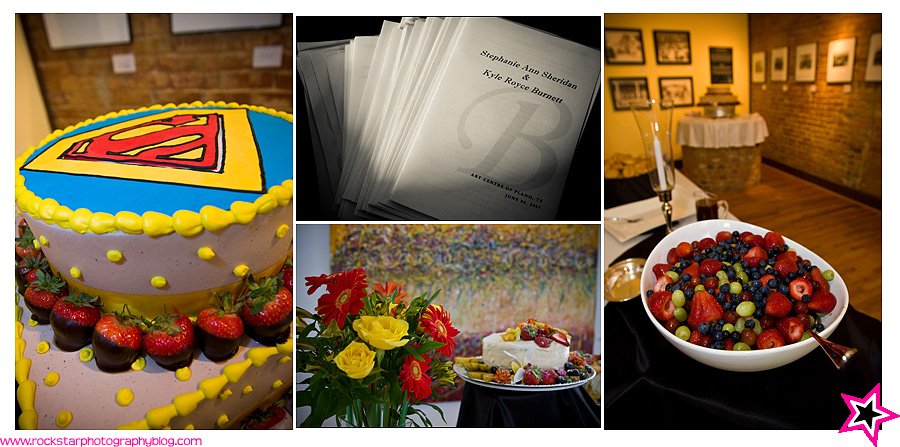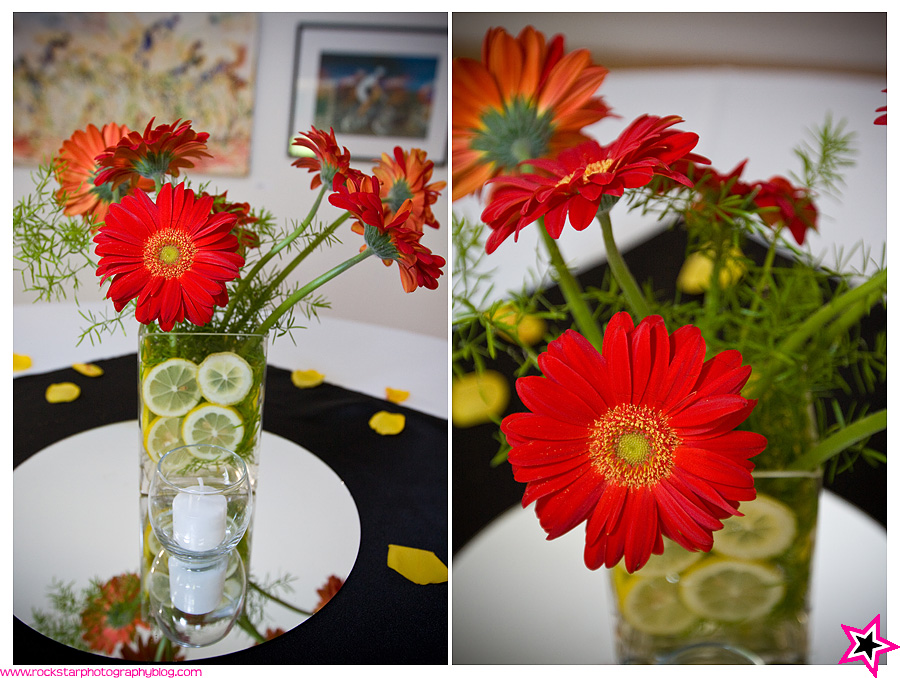 I loved the slices of lemon in the centerpieces.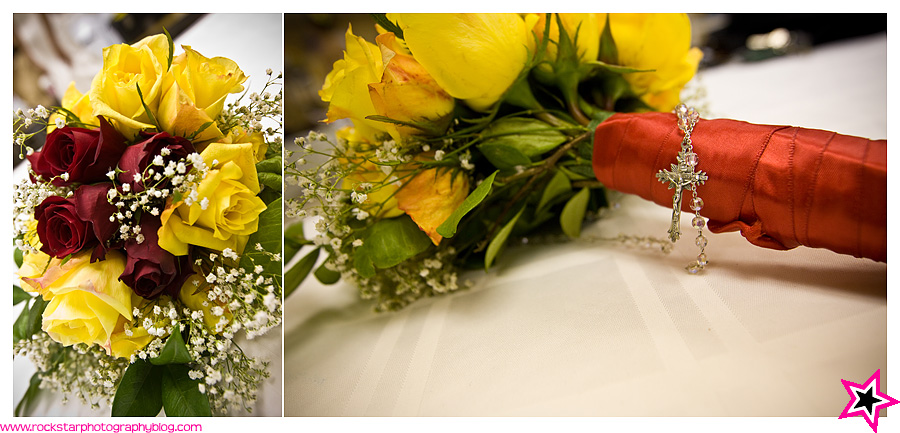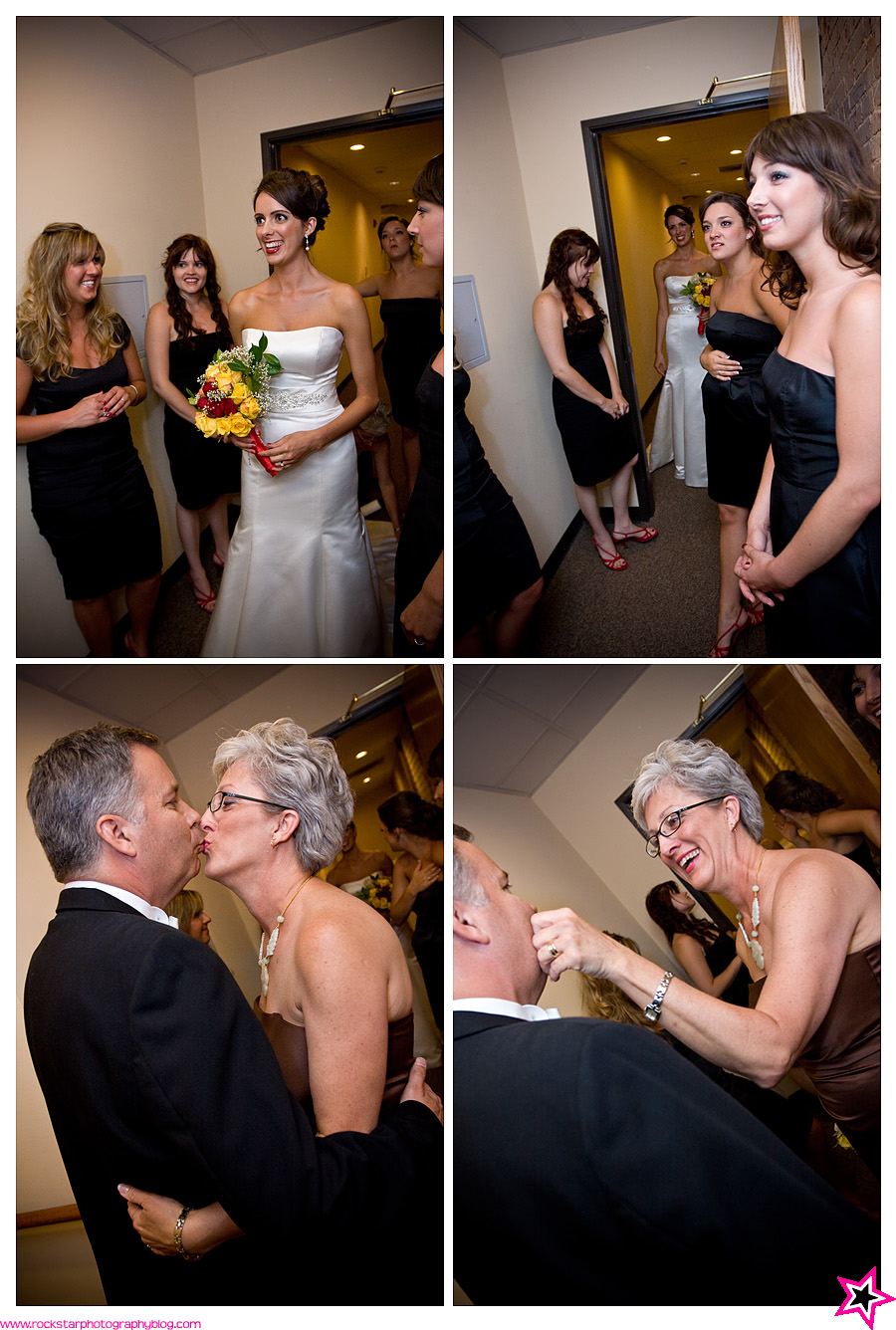 It's pretty obvious where Stephanie gets the whole 'adorable' thing she's got going on.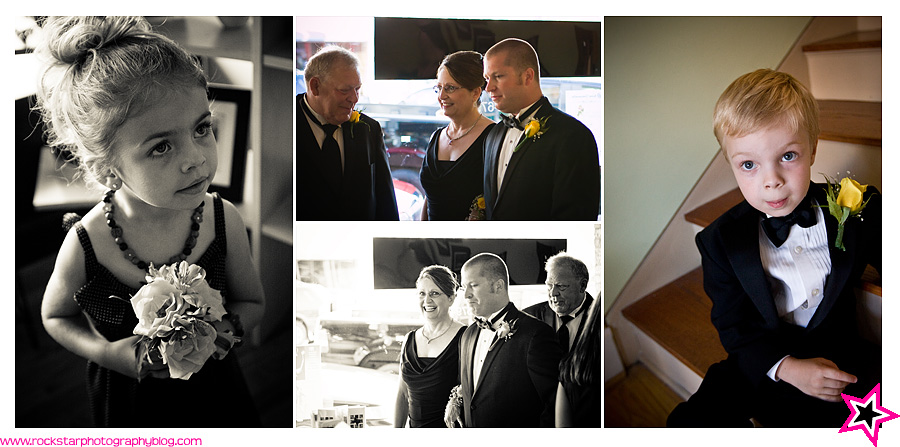 The adorable scene stealing kiddos and a nervous Kyle before he escorted his Mother down the aisle to her seat.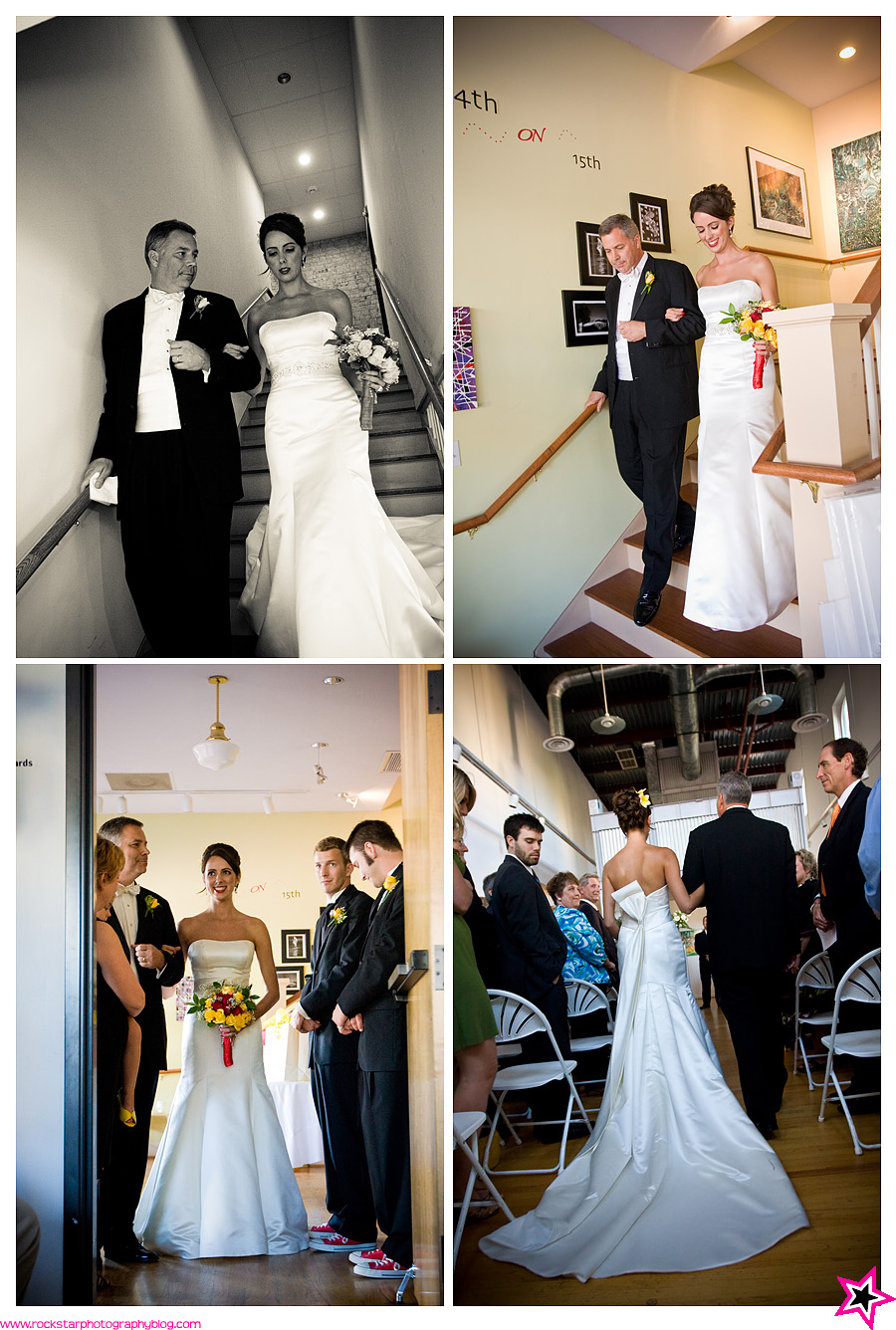 I had a hard time picking my favorite images of Stephanie with her father.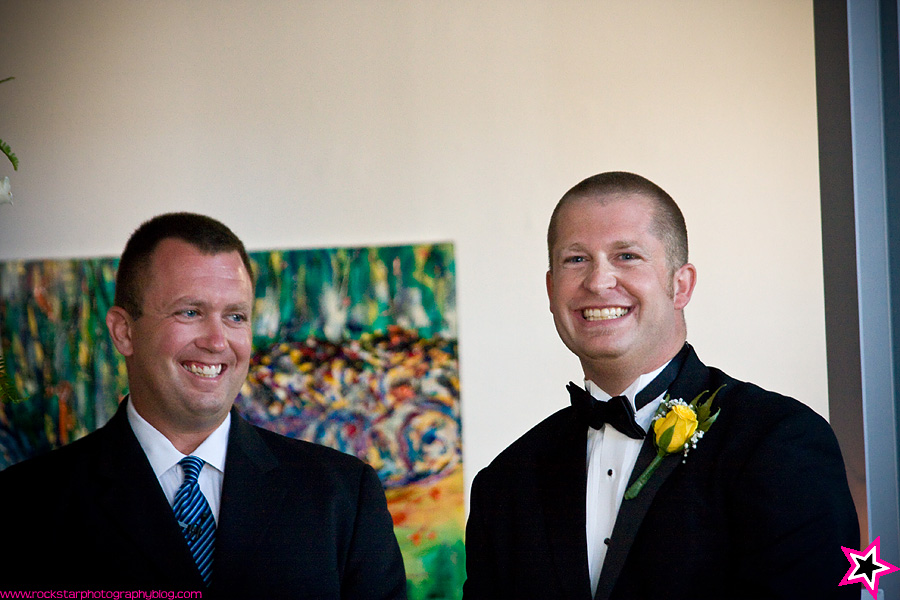 This is what happiness looks like.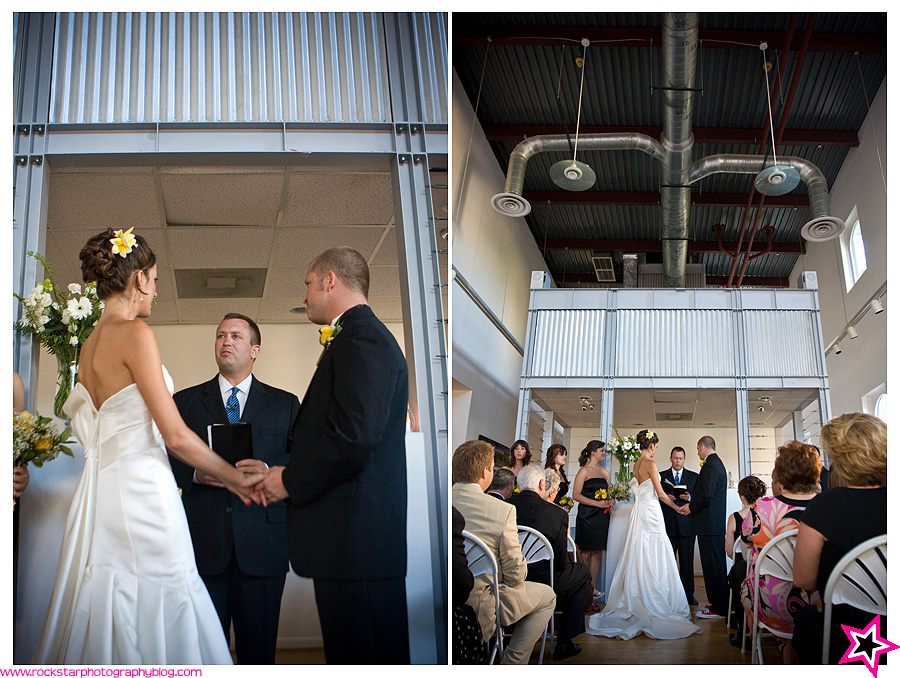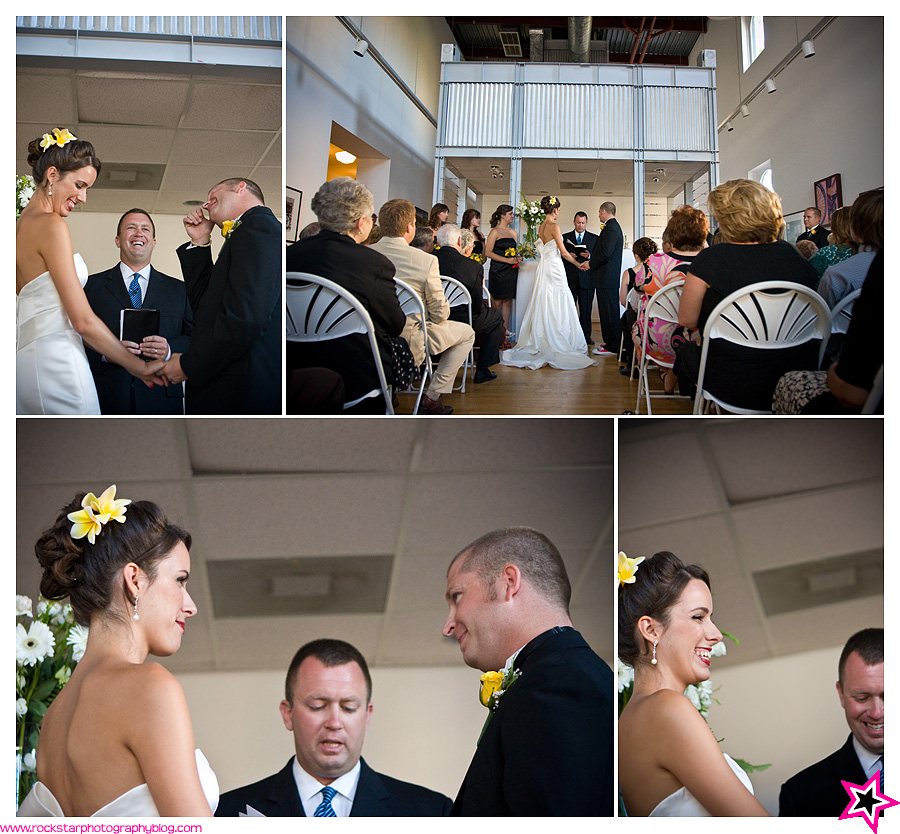 Smiles, they're awesome.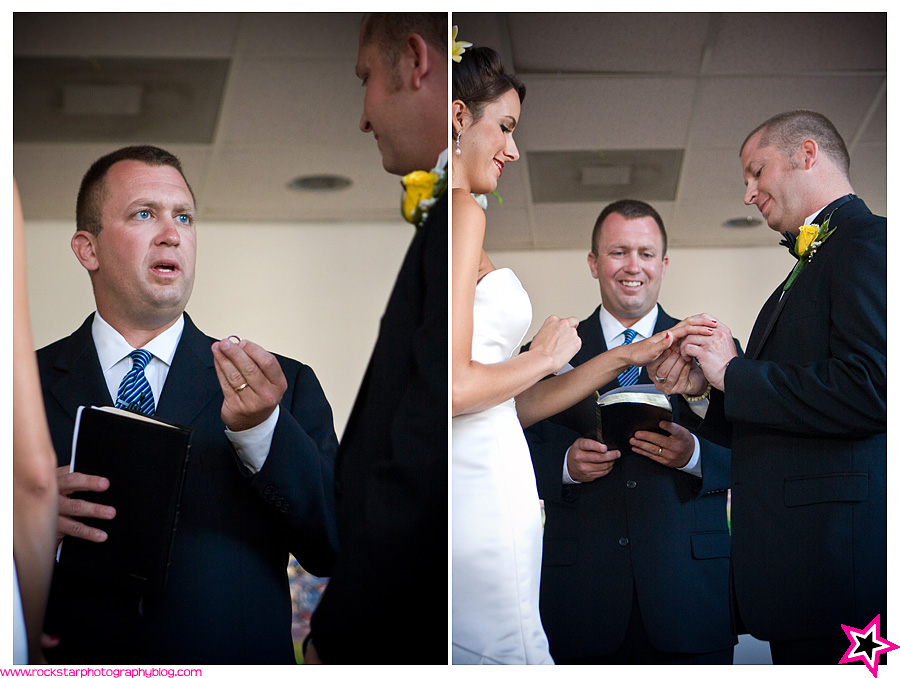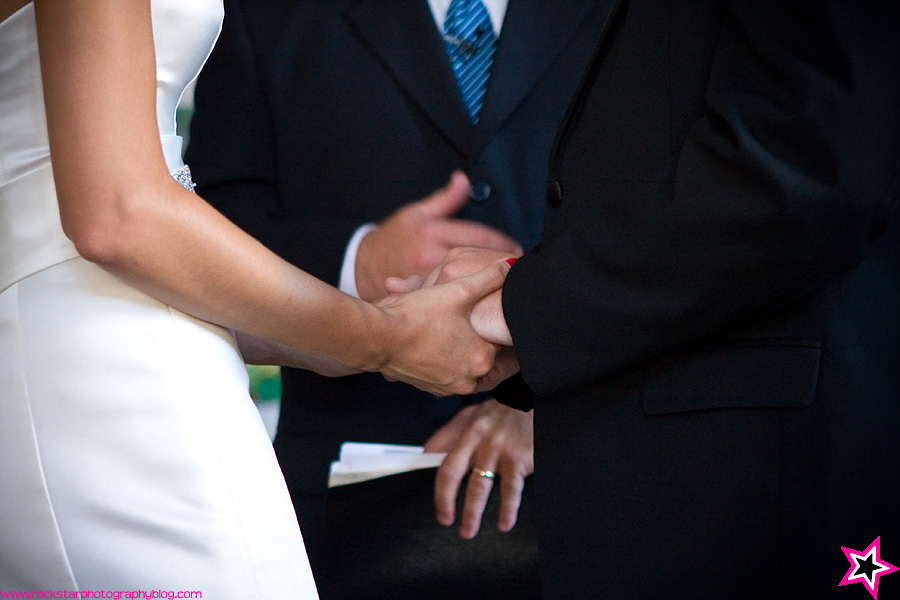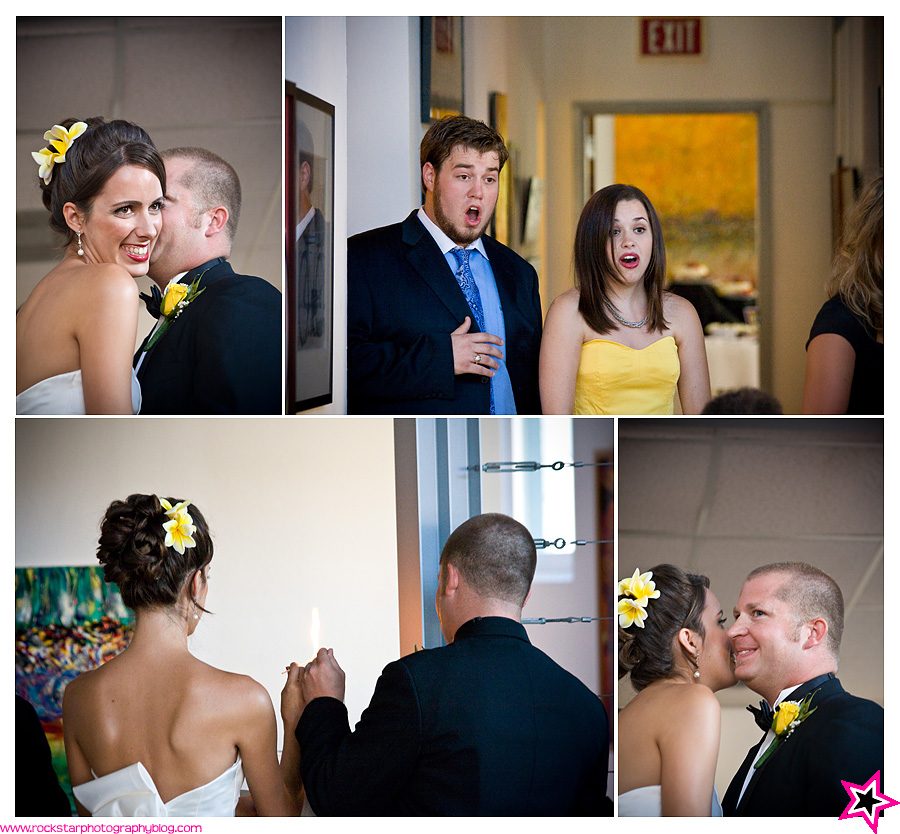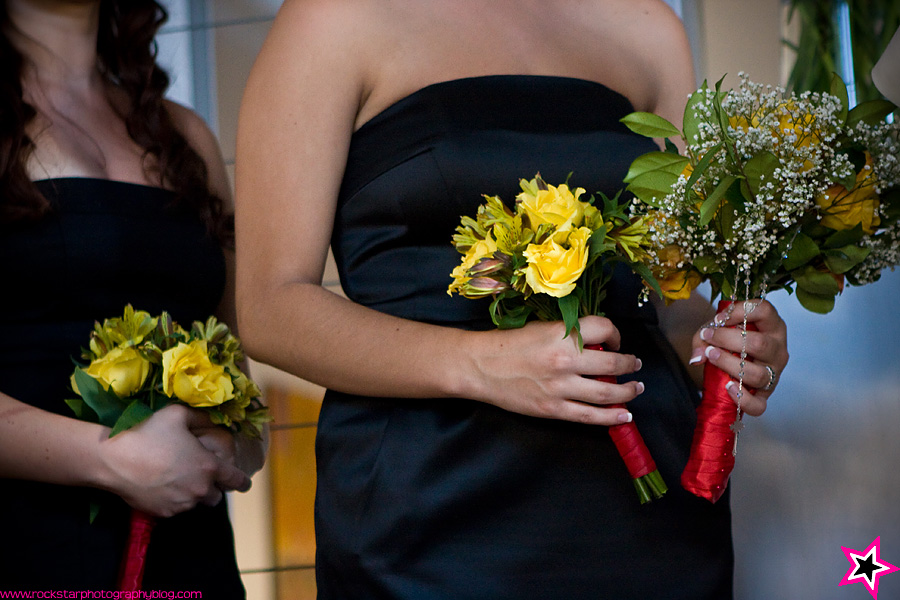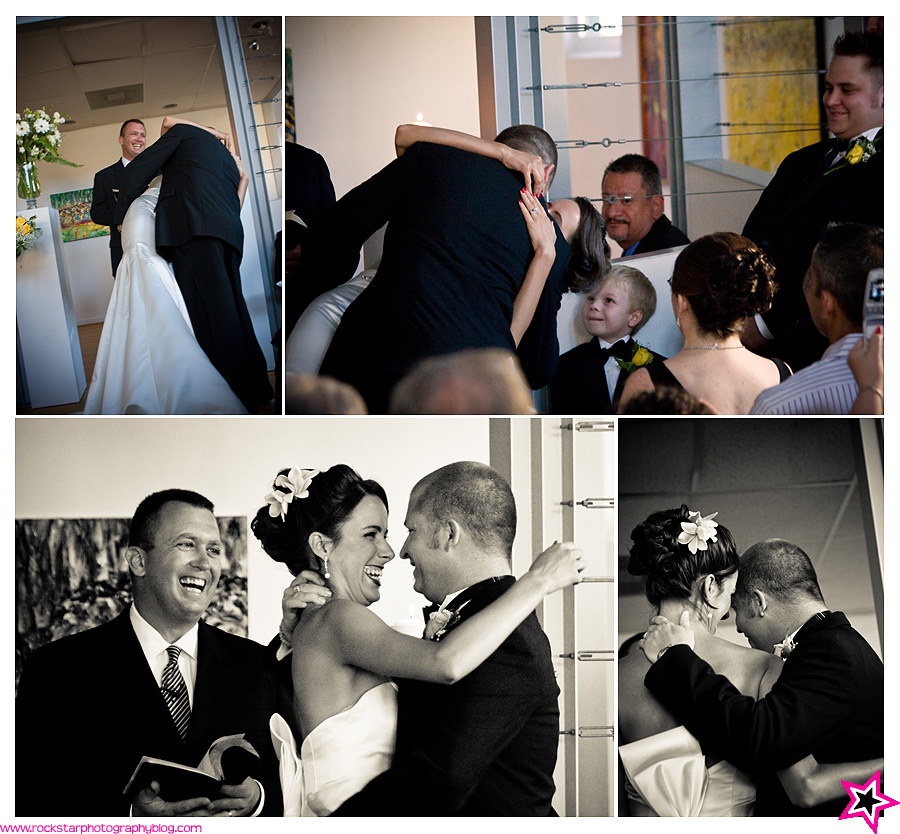 Kyle went big with their kiss!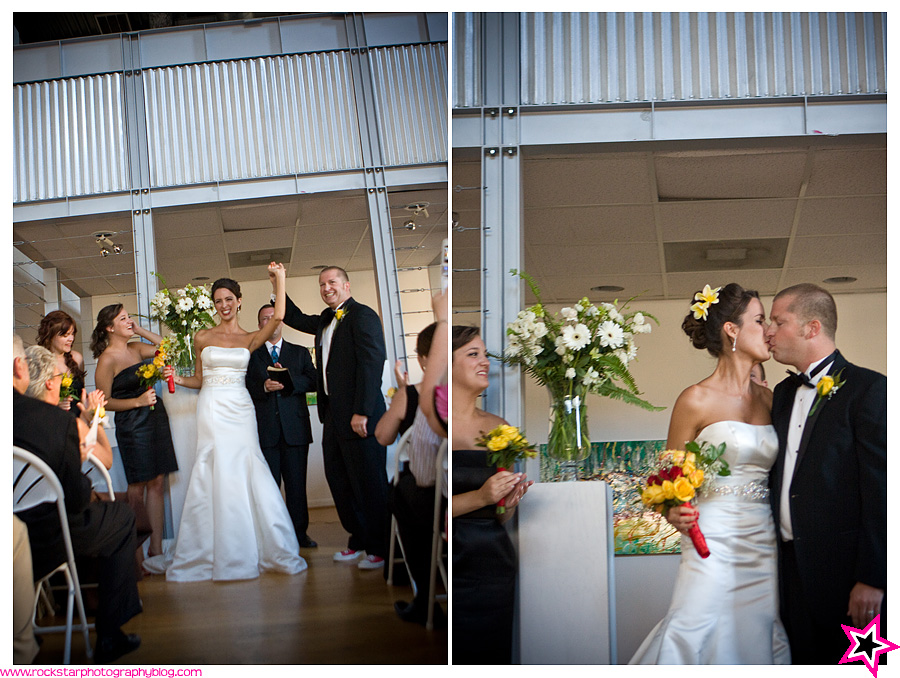 Married, yay!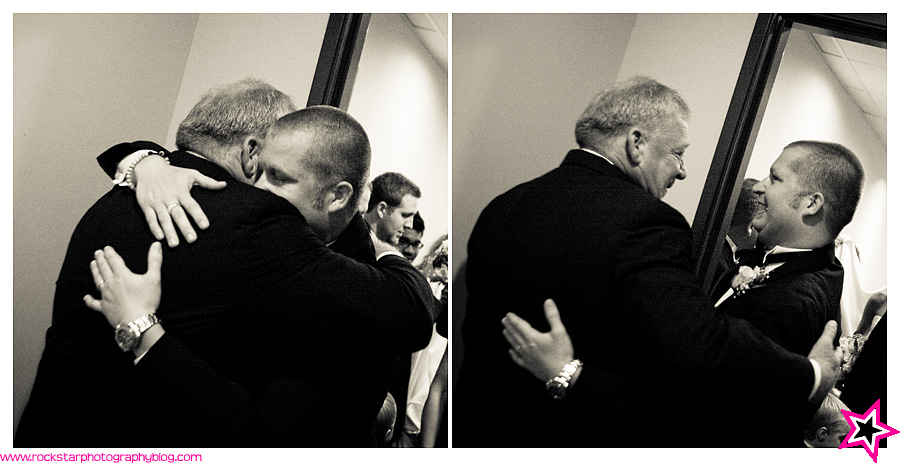 I loved this moment between Kyle and his Father after the ceremony.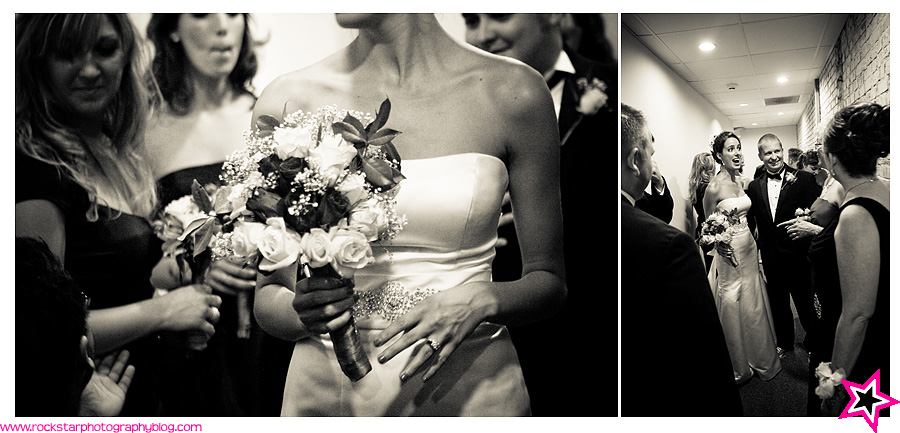 Stay tuned for the portraits and the rad party in part two of Stephanie and Kyle's wedding!