Spring Greens Family What to Wear – Plano Family Photographer
Raise your hand if you're ready for sunshine and some green grass! I know I am. So, today I had to go with a green and blue inspired family what to wear board. This color combo is so pretty together. It definitely gets me excited for upcoming spring photo sessions. I've been lucky to photograph so many cute babies in studio this year, but I cannot wait to spend some time outdoors. If you're interested in picking up any of these pieces, check out the links below.
Mom: Dress | Sweater | Necklace | Shoes
Brother: Shirt | Pants | Hat | Shoes
Dad: Gray Shirt | Tee Shirt | Pants | Shoes
Here it is, all put together.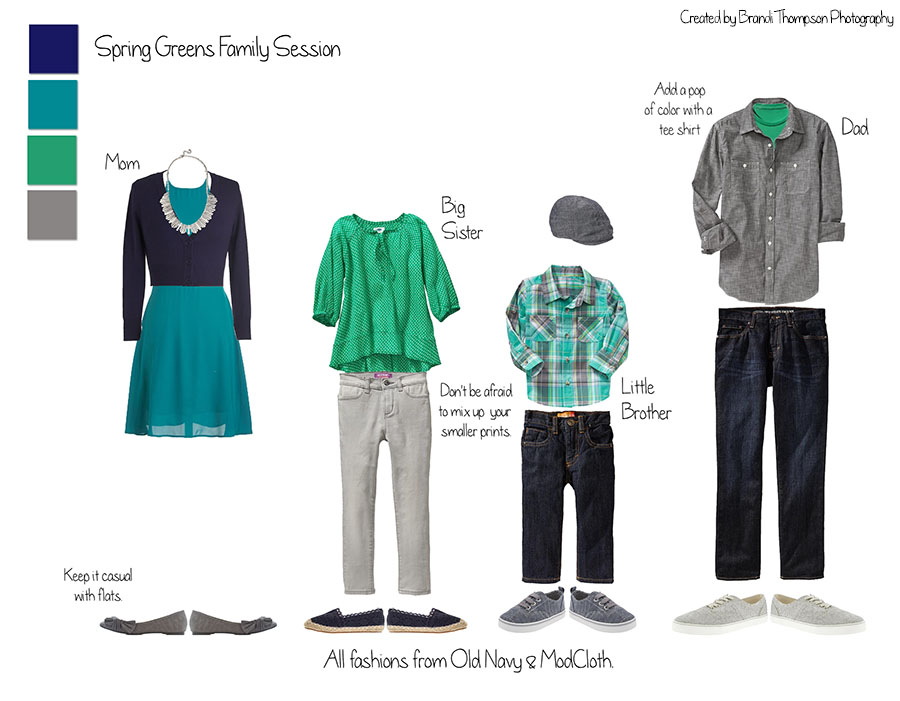 Thanks for stopping by and I hope everybody has a great weekend.