Spring Floral What to Wear – Plano Family Photographer
The year is flying by and heating up. Today I have a bright coral based spring floral family what to wear. Once again, I built my color palette around a feature item. This is a great way to make it easy on yourself. You'll also see I included other floral inspired items to carry the theme subtly through additional outfits. I have been loving all the bright fresh greens and flowers in our beautiful Texas spring (achoo!), so I wanted to convey that with this set.
Here are your shopping links for this month:
Little Sister: Dress | Shoes | Headbands
Big Sister: Tunic | Pants | Shoes | Headbands
Mom: Shirt | Pants | Necklace | Shoes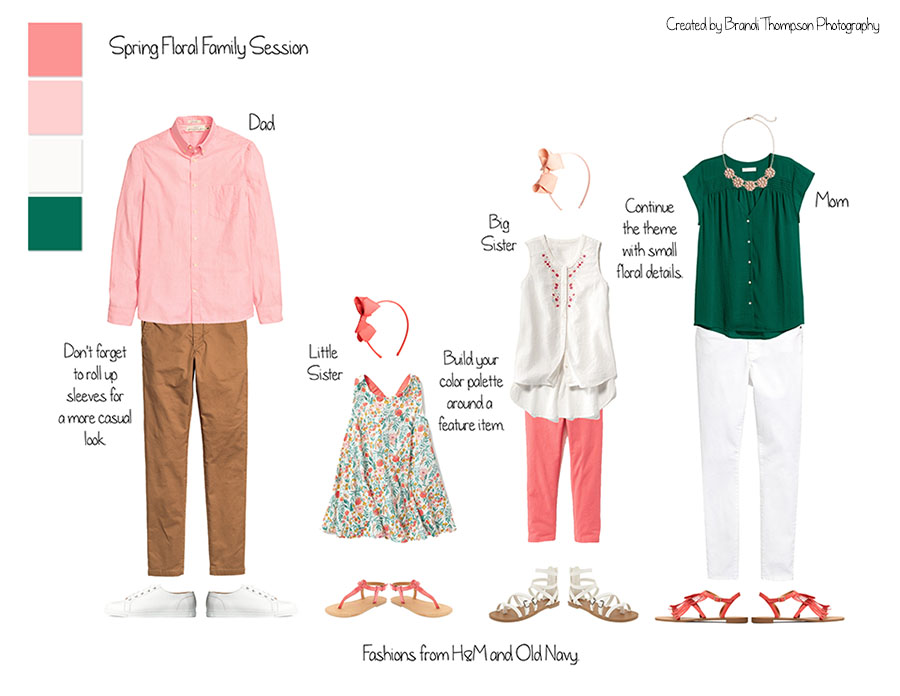 I hope you were inspired by today's What to Wear board. Just a reminder, my session openings in May are extremely limited and April is fully booked. Drop me a line if you're looking to book your session for early Summer.